In a matter of months, Professor Carole Wylie Hancock '75 and Professor Dottie Erb will stand at the head of a classroom for the last time.
The Education professors began their teaching careers at nearly the same time — in the mid-1970s — and will retire together this spring. Hancock and Erb, who is also chair of the department, can't help but think of the impact Marietta's Education Department has had on generations of students.
"I was at Warren Elementary (a few weeks ago), and I watched current interns working with teachers who were once my students," Hancock says. "It just makes my heart jump out of my chest to know that these teachers are our legacy."
Erb says watching graduates become effective teachers has been the most rewarding part of being a part of the Education Department.
"When I think about how many students' lives our graduates have impacted in their own classrooms, it is a humbling thought," Erb says.
McCoy Associate Professor Tanya Judd Pucella will take over as Chair of the Education Department.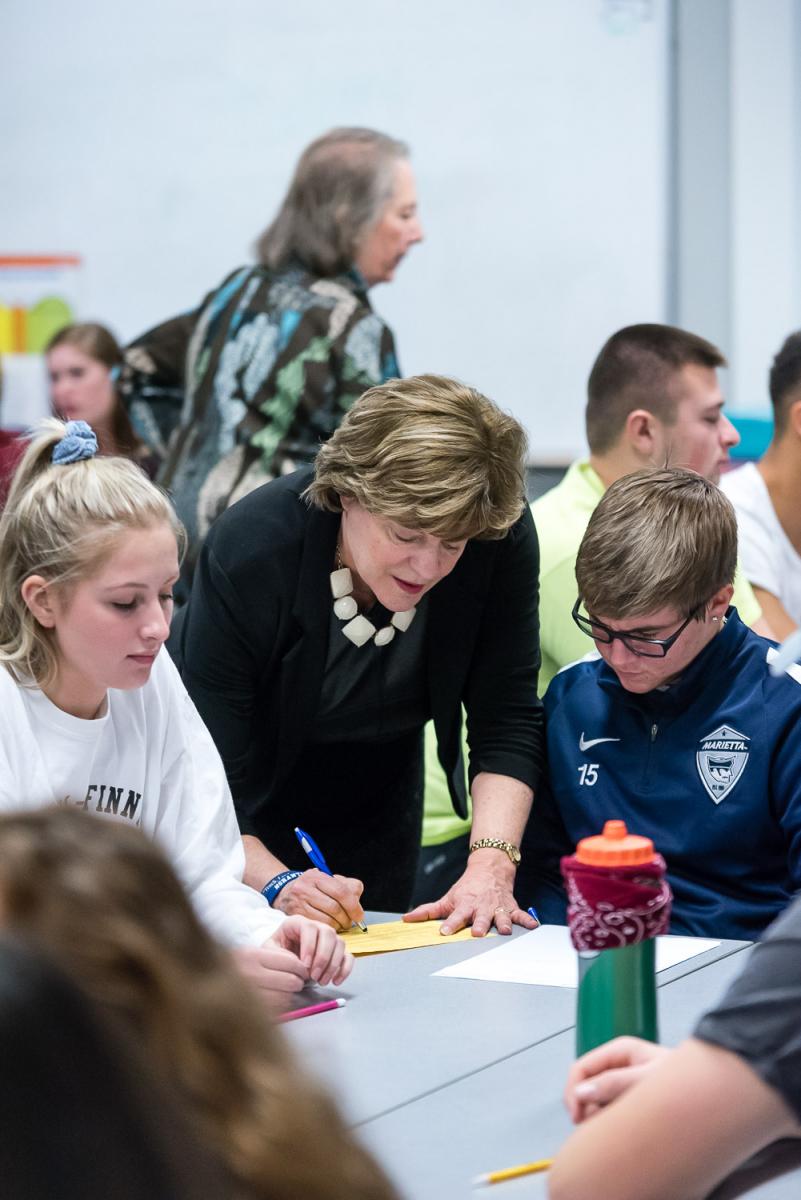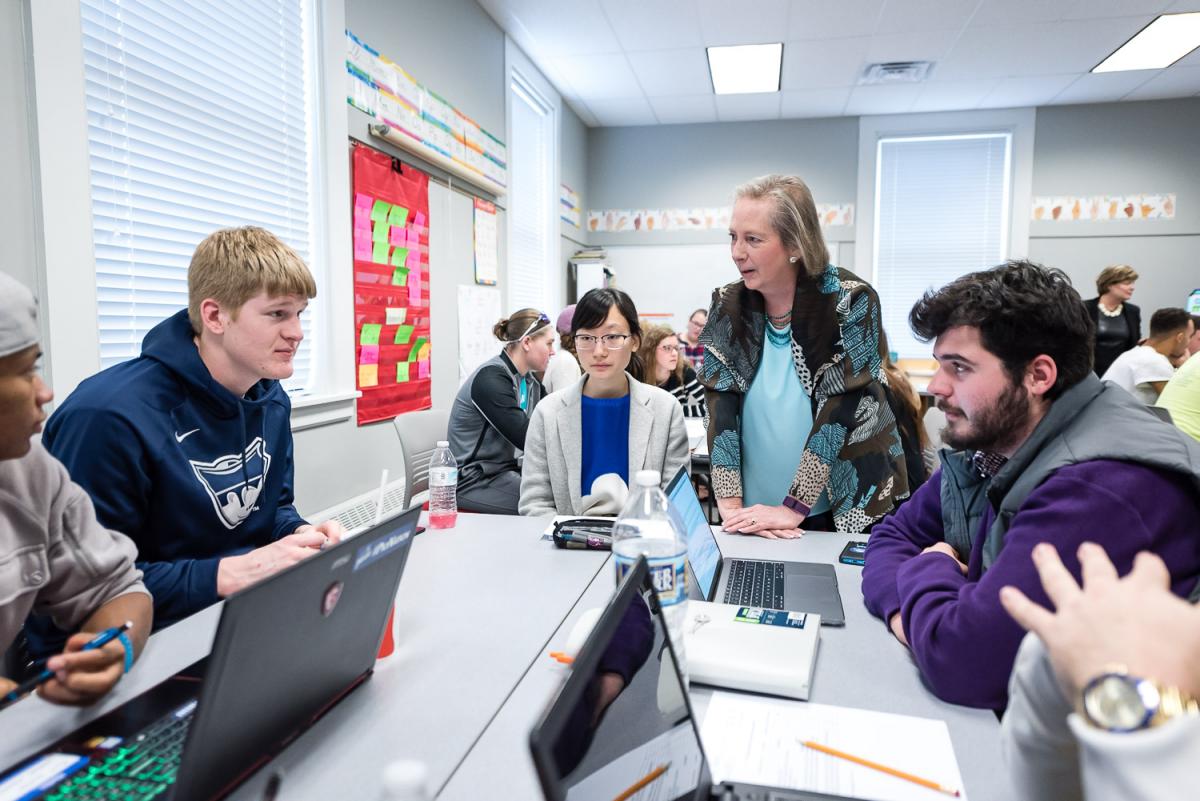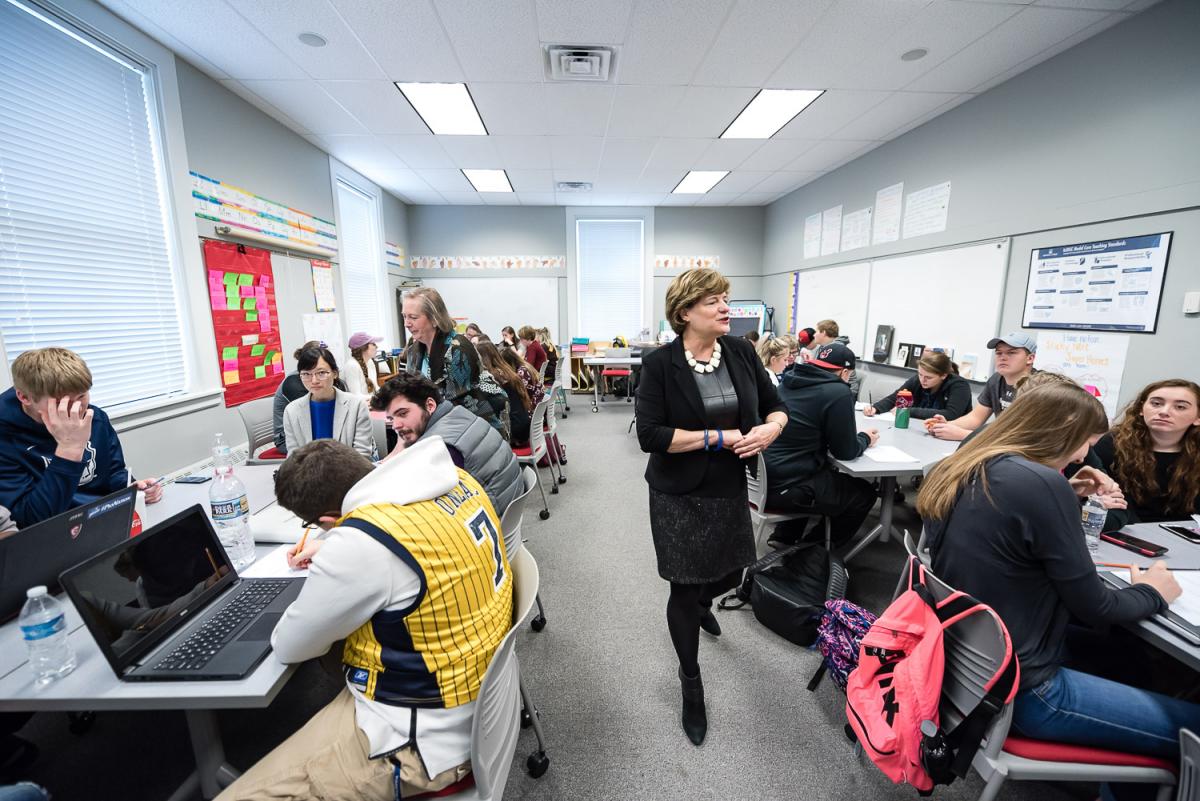 ​
Erb and Hancock met while Hancock was still a student at Marietta.
"She was a Chi Omega and new to the area, and I was a senior Chi O here," Hancock says. "When I got my first job teaching that first year, I moved in with her at Putnam Place."
The two have been friends longer than they have been colleagues at Marietta College. Erb began working in the Education Department on a part-time basis before taking a full-time position in 1991. Hancock taught in the public schools for many years before moving into higher education. She started working at Marietta full time in 2011.
"I've been teaching for 43 years," Hancock says. "I want to go out at the top of my game."
Marietta's Education program has received top marks for many years, and the Ohio Board of Regents has identified it as one of Ohio's top teacher preparation programs.
"I would like to thank the members of the Education Department who have worked so hard in making teacher education at Marietta one of the finest programs in the state," Erb says, also noting the support she received from her mentor, Emeritus Professor Connie Golden. "The countless hours that education faculty spend with students and school partners and their innovative, outside-of-the-box thinking in creating new approaches to clinical education have helped us to achieve state and national recognition for Marietta College. Above all else, my friendships with colleagues in the department contributed to making my experience much more than a job."
While she will continue her involvement with some statewide education initiatives, Erb looks forward to spending time with family, traveling and "working on my golf game, which has suffered over the past 10 years."
Hancock also plans to keep a home in the area with her husband, Emeritus Professor Whit Hancock, and reconnect with alumni.
"I was an MC alum before I began working for the College," Hancock says, "so I am looking forward to getting back involved in alumni activities and keeping our Chi O reunions going strong."
- Gi Smith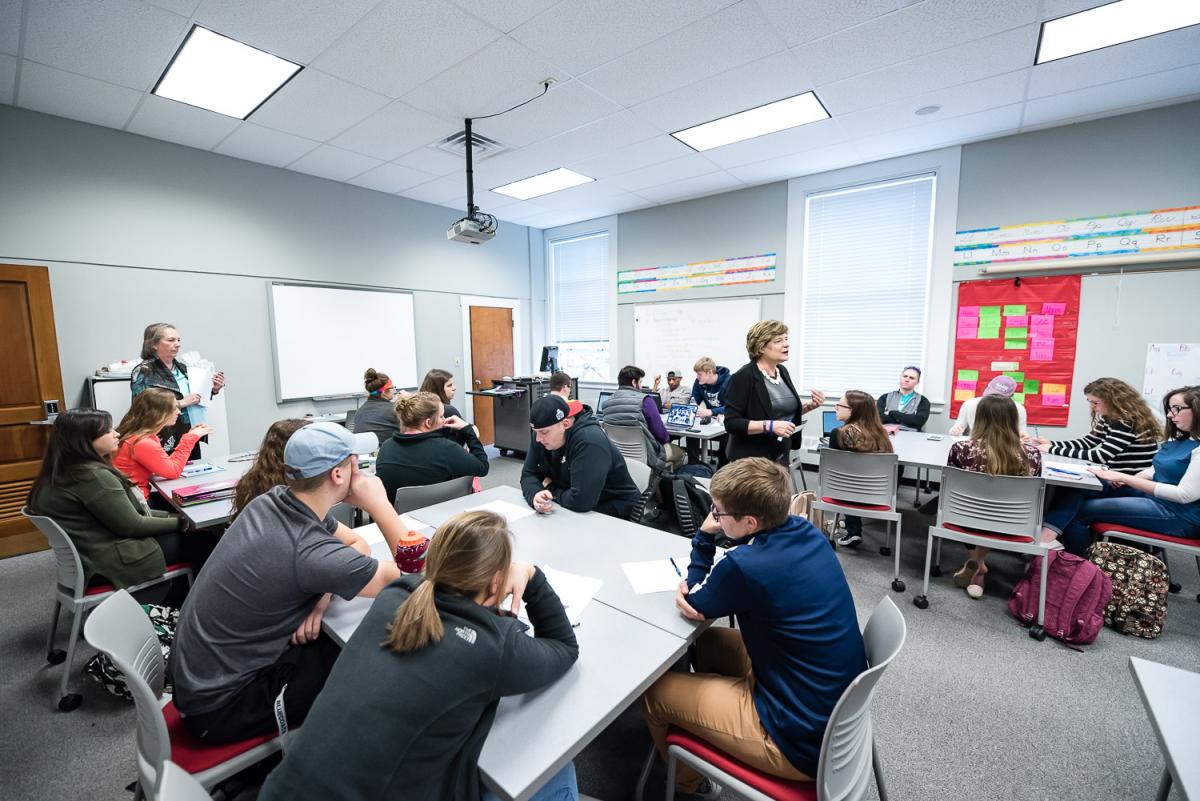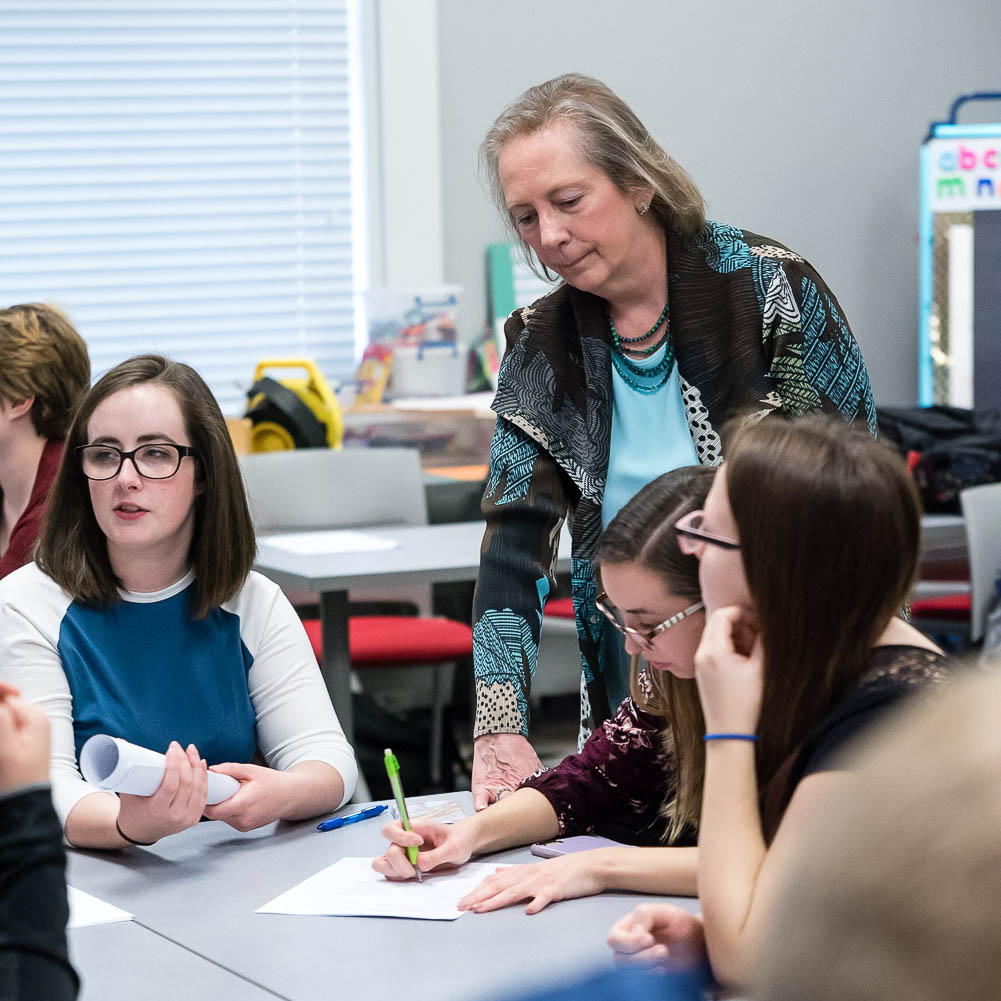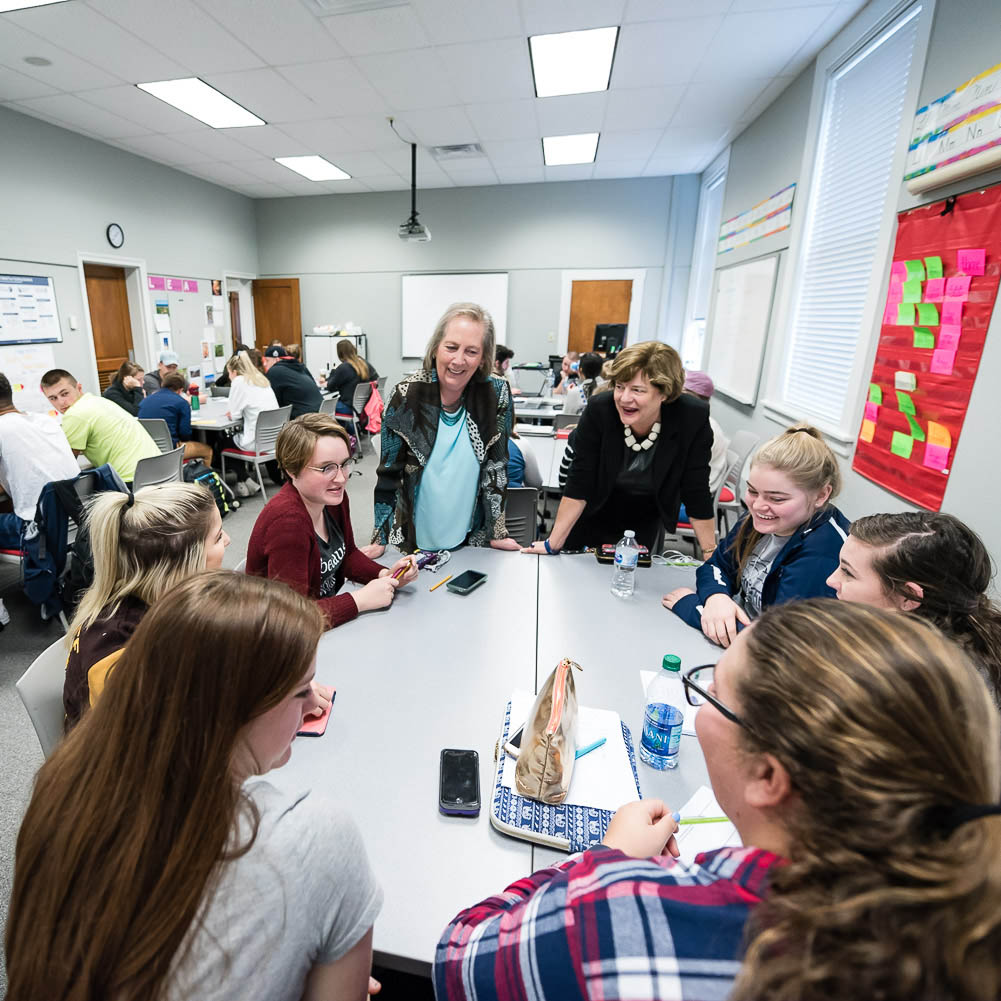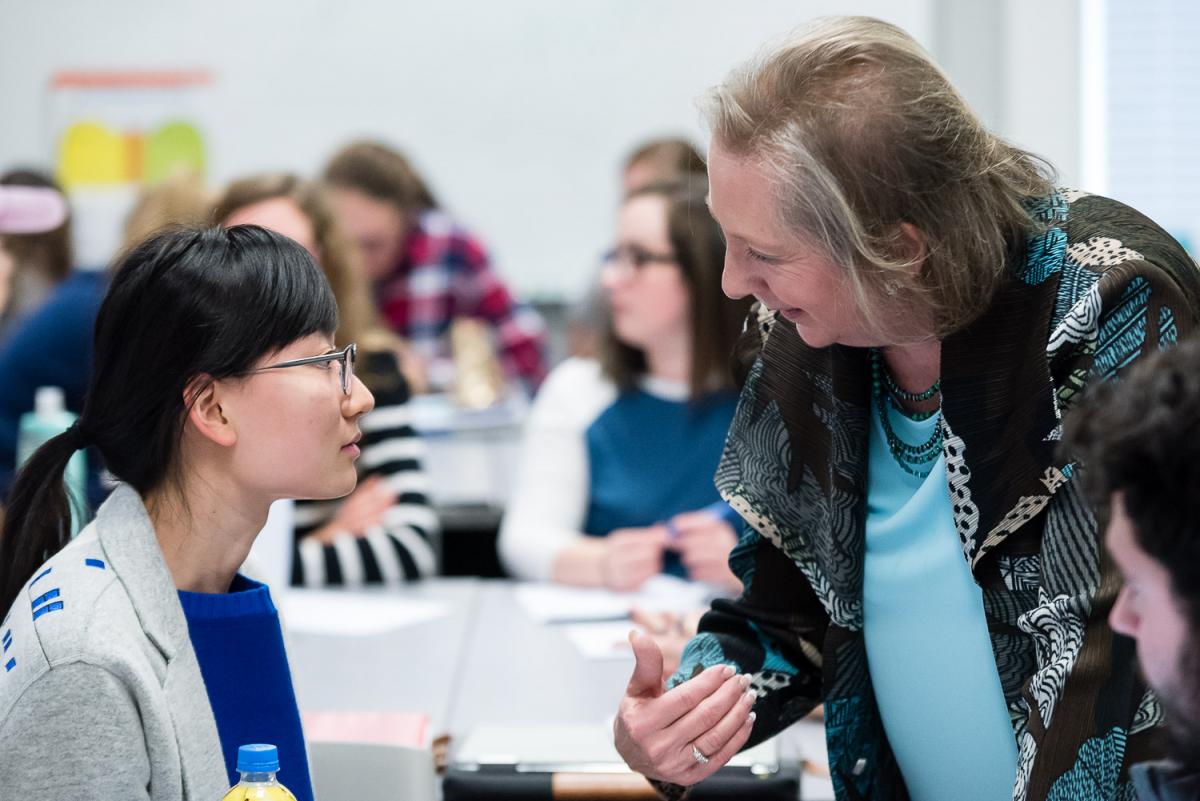 ​