Following his first Founders Day experience at Marietta College, President Bill Ruud thought something was missing.
"We needed to celebrate. We needed to have a birthday party," he says. "It's important that the College celebrates its accomplishments with the faculty, staff, students and community."
That's exactly what the College did when it held the 183rd Founders Day event on Feb. 15.
There was still the handing out of awards to faculty, staff and community members, but the event was larger and included a happy hour and dinner — and birthday cupcakes.
"We are very excited about our new Founders Day program. For the first time in a long while, it's really a campus celebration. That's what it should be — a chance to come together and celebrate our faculty and staff, the work we do with our students, and our deep and meaningful ties to the greater MOV community," says Dr. Janet Bland, Provost and Dean of the Faculty. "Not to mention cupcakes — because we are celebrating the 'birthday' of Marietta College. The planning committee did a wonderful job, and we are already looking forward to next year."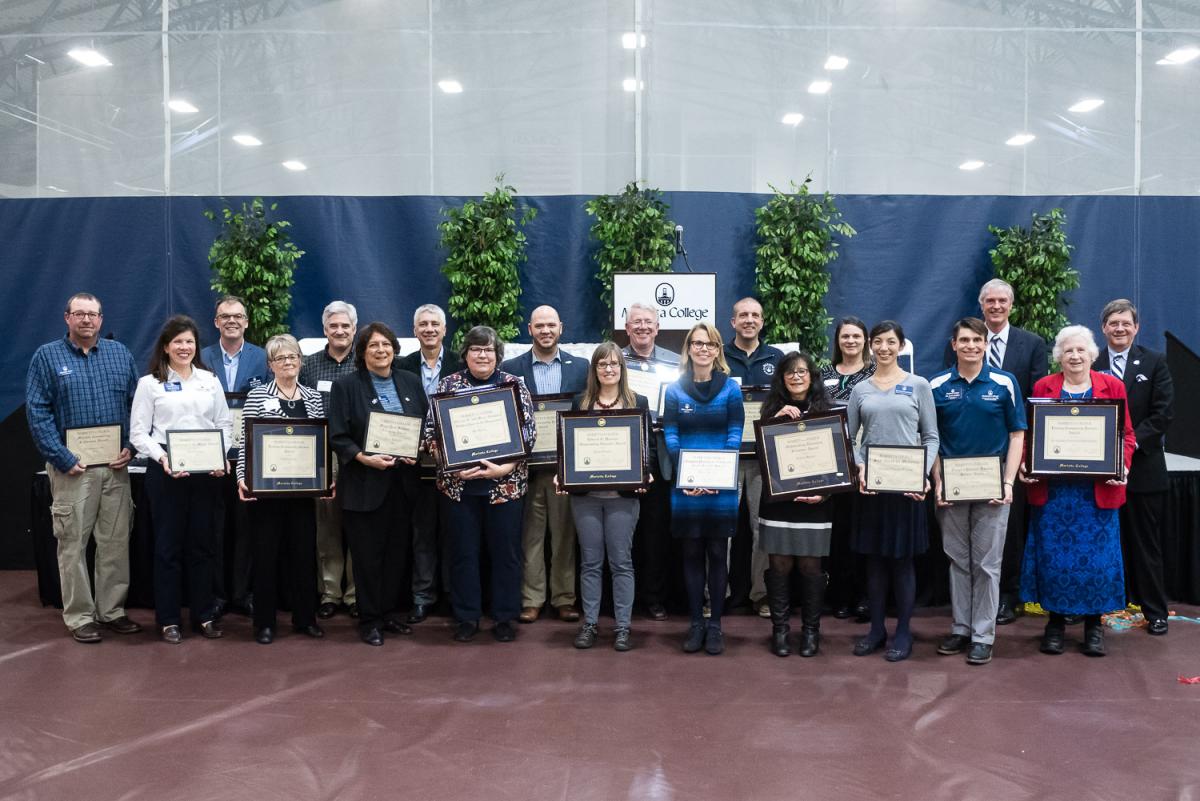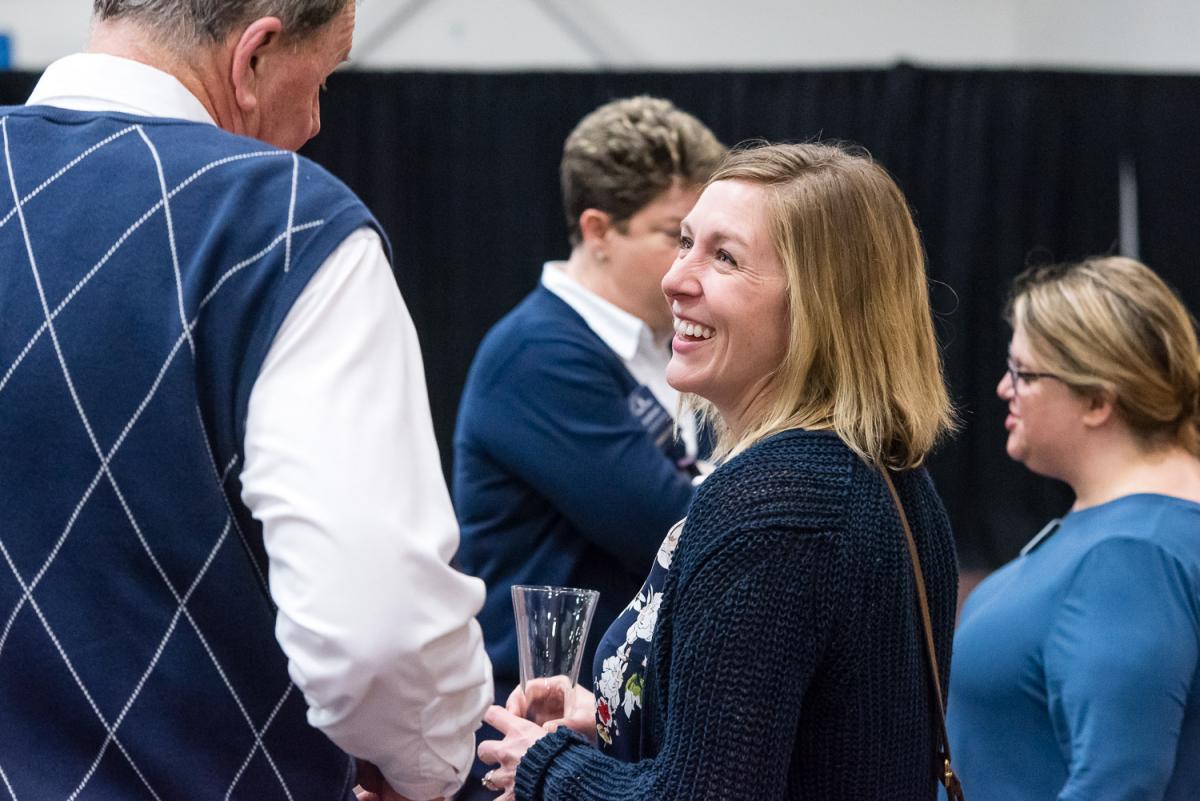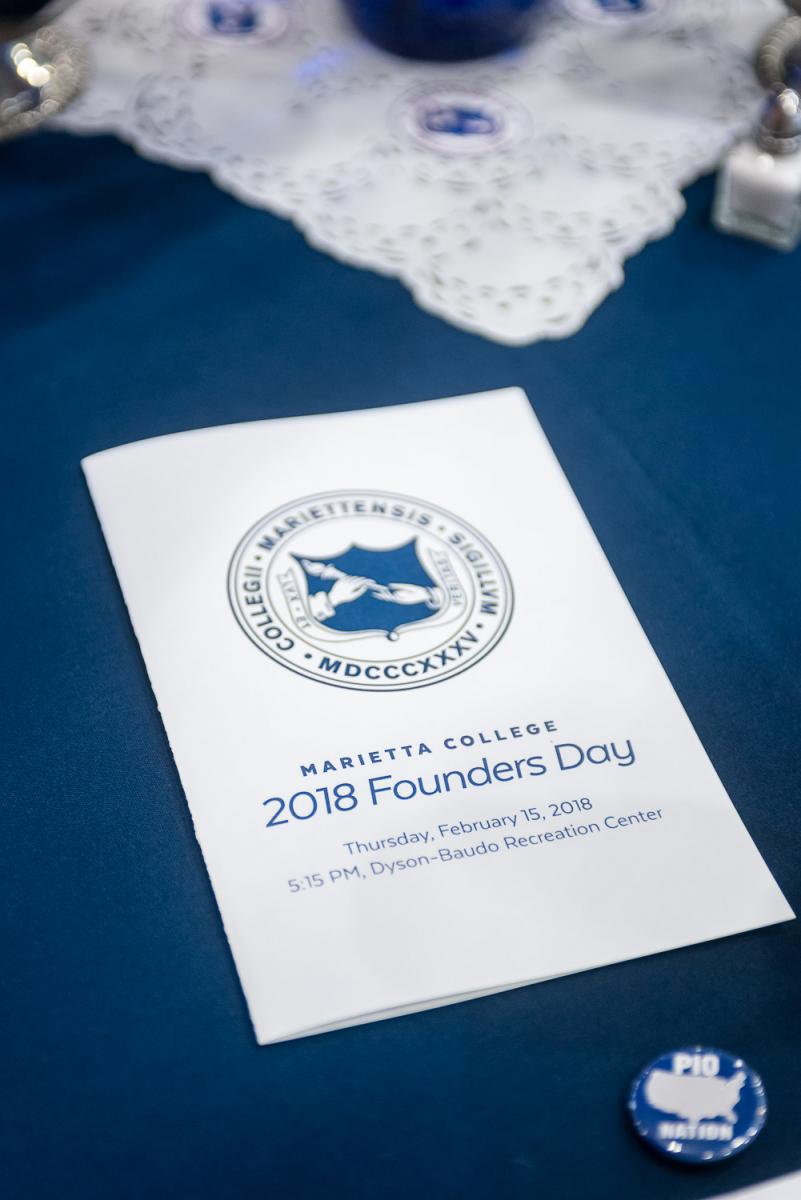 Jolene Powell, McCoy Professor of Art, enjoyed the new format.
"Founders Day felt more festive and celebratory," she says. "I also feel including the student performances engaged them with the event."
Student attendance in recent years had waned, and this year, only selected students were invited. President Ruud says the committee will look at other ways to involve more students in 2019.
David Erzen '19 is pleased to hear that students will play an even larger role next year.
"The Founders Day event this year truly was 110 percent better than the year before in the McDonough Auditorium. I believe that the change in format to its current state truly reinvigorated the event," he says. "I would really like to see a greater cross-section of the current student population, though. Maybe invite athletic team captains or presidents of different student organizations."
This year's Founders Day committee was made up of employees across campus — Christy Burke (Education Abroad), Robert Marias (Student Life), Tara Meagle (Advancement), Mark Miller (Academic Affairs), Jeff Schaly (Athletics), Angie Stevens (Academic Affairs) and Bob Van Camp (Faculty).
President Ruud said the goal now is to make next year's even better.
"We are doing so many amazing things at Marietta College that I want to make sure we take the time to celebrate our accomplishments," he says. "At this year's Founders Day ceremony, we were able to share what we are doing and thank everyone for making Marietta such a special place. We are turning Founders Day into a must-attend event."
- Tom Perry
See More Photos