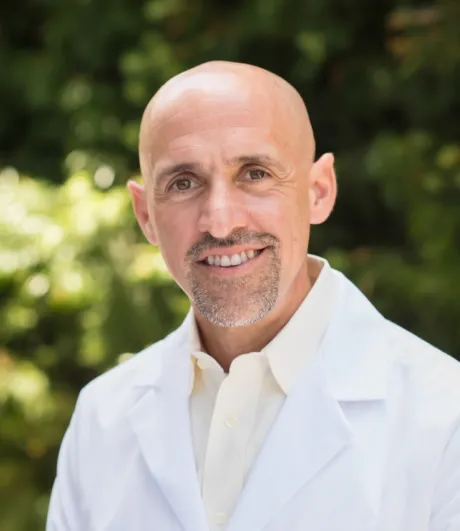 Specialization
PhD-Nutritional Biochemistry, Rutgers University; MS-Exercise Science, University of Massachusetts at Amherst; BS-Sports Medicine, Marietta College; BA-Fitness Management, Marietta College
Biography
Dr. Talbott's research is primarily focused on natural products (dietary supplements, herbal medicine, and functional foods) to support psychological vigor (physical energy, mental acuity, and emotional well-being) as well as metabolism, weight loss, stress resilience, sports nutrition, and human performance.
In addition to studying the links between "food and mood" - often referred to as the new field of "Nutritional Psychology" - Dr. Talbott is also a Diplomate of the International Olympic Committee's (IOC) Sports Nutrition program, and has studied Entrepreneurship at the Massachusetts Institute of Technology (MIT), including the Entrepreneurial Masters Program (EMP), the Entrepreneurship Development Program (EDP), and the Advanced Certificate for Executives (ACE) in Management, Innovation, and Technology.
He has served as a nutrition educator for elite-level athletes in a variety of sports:
Professional triathletes (including Ironman podiums)
Members of the Utah Jazz (NBA basketball)
United States Ski & Snowboard Association during the 2002 Winter Olympics
Performance Enhancement Team (PET) for the U.S. Track & Field Association
The United States Olympic Training Center (Chula Vista, CA)
Members of Real Salt Lake (Major League Soccer)
As an athlete himself, Shawn is the 2014 "World's Fittest CEO" and has competed at the national and international level in:
Rowing (as part of the U.S. National Team Development Program)
Cycling (at the Lake Placid Olympic Training Center Development Program)
Triathlon (holding a professional license for 2 years and completing over 100 marathons, ultra-marathons, and triathlons, including 22 at the Ironman distance)
He is a Fellow of the American College of Nutrition (ACN), the American College of Sports Medicine (ACSM), and the American Institute of Stress (AIS).
As a product developer, Dr. Talbott has created and researched some of the leading nutritional products on the market, generating over $1 billion in combined sales and receiving nominations for numerous "best product" awards.
Dr. Talbott's recent educational projects include two academic textbooks, an award-winning documentary film, and several best-selling books that have been translated into multiple languages. His work to educate people about nutrition and health has been featured on The Dr. Oz Show, the TED stage, and the White House.
He lives with his family in Massachusetts, where he serves as Chief Science Officer for Amare Global, educates students to become Certified Mental Wellness Coaches, and operates the world's first Mental Wellness Retreat focused on the Gut-Brain-Axis.