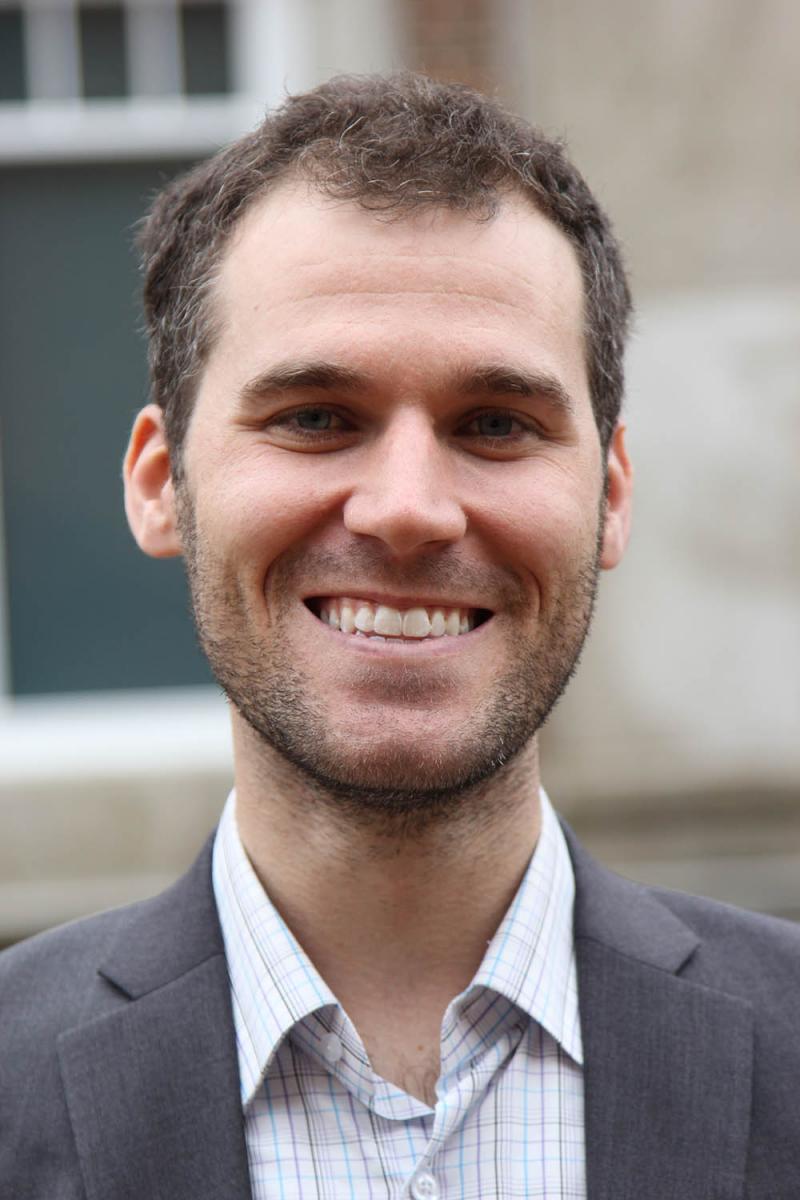 Alumnus Q&A: Bryn Perkey '13
Bachelor of Science in Information Systems
Employer: Capgemini
Job title: Senior Consultant
Bryn Perkey's idea of a perfect job after graduation changed multiple times during his four years at Marietta College. However, after being selected to be part of an Executive-in-Residence program and meeting the facilitator Dale Wartluft '63, Bryn found his true passion.
"That experience opened me up to what consulting is," Perkey said.
Perkey, who lives in Washington, D.C., has been with Capgemini almost since the day he graduated in 2013.
Can you tell us how you arrived at your current job with Capgemini?
It was made possible through my participation in the McDonough EIR (Executive-In-Residence) program with Dale Wartluft '63. After working with Dale and expressing my interest to pursue a career in consulting, he was able to refer me to the Capgemini recruiting team. It was all up to me from there, going through the multi-stage interview process.
Why did you choose to go to Marietta College?
So many reasons! My sister Lyncee '09 went to Marietta College, so I had spent time on the campus while visiting her. I loved the campus, the town, and everything both had to offer. I remember meeting Dr. (Gama) Perucci and Dr. (Luding) Tong from the Leadership and Asian Studies departments, and was excited at the possibility of learning from them. I also wanted to continue running cross country and track & field.
How did your Marietta College experience help play a role in what you're doing today?
Having the liberal arts foundation, with an emphasis on critical thinking and problem solving, at the core of the Marietta College curriculum has been absolutely essential, not just in my profession but in all professions. The learning environment at Marietta makes you both well-rounded across several subjects, but also extremely knowledgeable in your specific field of study.
Can you also talk about how Marietta College prepared you for your current job?
First, the high quality of education. The faculty and staff at Marietta College genuinely want you to succeed and know how to best prepare you for reaching that success, and for entering the workforce. Also, the breadth of opportunities Marietta College presents to you, whether it be through sports, clubs, work-study, etc. … all of it prepares you and teaches you work/life skills. I was a McDonough Scholar, a student-athlete, an RA, Senior Interviewer, Orientation Leader, and tutor. I was able to take what I learned in the classroom, and apply it in these opportunities.
Who was your favorite professor at Marietta and why?
I had one major and three minors, so I worked closely with several professors. But if I'm narrowing it down to one, it is Prof. (Bob) Van Camp and his impressive guitar playing capabilities. I'm so happy to still be in touch with Prof. Van Camp and have him as a friend. His classes were by far by hardest, but it is what prepared me the most.
What do you like most about being a Senior Consultant at Capgemini?
I love the challenge of what I do, and working with people. I also enjoy the opportunities I have to travel across the U.S. and the world.
Best piece of advice for future students?
Get involved! Marietta College is so unique in what all you can do during your time here.
What is your ultimate long-term goal?
Professionally, I truly enjoy the work I am doing at Capgemini and can see myself climbing the ranks here. Personally, from my travels and what I have seen throughout the world, I want to become more active in doing humanitarian work.