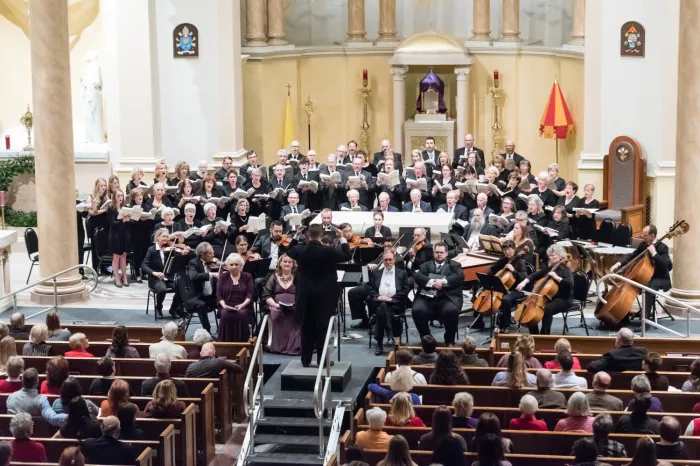 For a 93rd consecutive year, Marietta College's Department of Music is hosting George Frideric Handel's Messiah, at 7:00 p.m., Sunday, December 8th at the Basilica of St. Mary of the Assumption.
The concert, which is free and open to the public, features the College's Oratorio Chorus and a professional orchestra and soloists.
"Messiah is always such a joy to conduct. It's some of the best music ever written," said Dr. Jay Dougherty, Director of Choral Activities. "Our chorus this year is made up mostly of people that have sung before so they are really well prepared. I expect this will be our best Messiah since I've been at the College."
The Oratorio Chorus, a group that consists of a mixture of community members and students, will be entering its 166th performance. Marietta College's performance of Messiah started in the fall of 1926 when music director Gerald Hamilton arrived singing the Christmas portion of the performance. Since then the Messiah has grown into a tradition giving community members and students a chance to showcase their talents and their love for music.