Since 1987, when the first group of McDonough Scholars (Cohort 1) participated in this annual orientation event, the Center has offered the new leadership students an opportunity to interact with upper-class students, faculty and staff in preparation for the beginning of the new academic year.
The new McDonough Scholars (Cohort 33) will participate in the 2019 EXCEL (Experience Civic Engagement and Leadership) Workshop on August 9-14 — a six-day event designed to introduce the new leadership students to the McDonough Leadership Program. Upper-class students organize and run the workshop.
The 2019 EXCEL Workshop Daily Themes:
The detailed 2019 EXCE Workshop schedule will be available in July 2019. Also, during the EXCEL Workshop, you can see the photos taken during each day. You can access those photos in our online gallery.
DAY 1 (August 9) - Beginning the Journey (Opening Ceremony)
DAY 2 (August 10) - Discovering Support (Off-Campus Challenge Course)
DAY 3 (August 11) - Contemplating Leadership (On-Campus Activities)
DAY 4 (August 12) - Reflection Within (On-Campus and Off-Campus Activities)
DAY 5 (August 13) - Coming Together as a Community (Servant Leadership)
DAY 6 (August 14) - Engaging as a Leader (On-Campus Activities)
The 2019 EXCEL Workshop Co-Coordinators: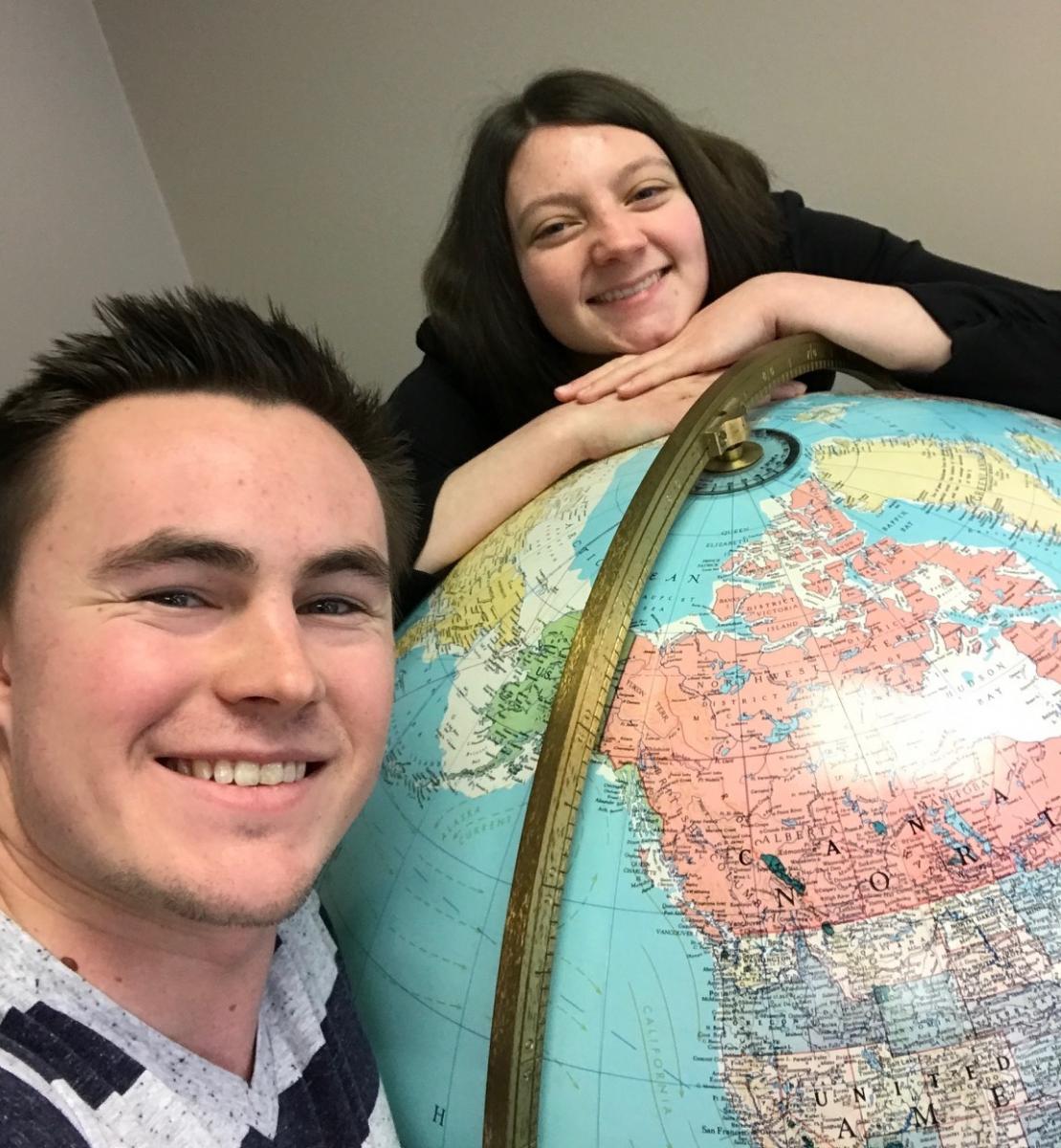 Lauren Eakle (Cohort 30): Lauren is a junior majoring in Music Therapy and minoring in Leadership and Psychology. She is from the small town of Whipple in southeast Ohio, which has given her a love for the state and the city of Marietta. She is overjoyed to call Marietta College home, too, extending her passion through involvement with various organizations on campus ranging from Psychology Club, United Women of Power, CMENC, the Scholar's Community, and several instrumental ensembles. As academic at heart, she is most often found studying, but enjoys playing and listening to music to unwind. Lauren is thrilled to be a Coordinator for EXCEL and can't wait to give Cohort 33 a warm welcome to Marietta College!
Tom Farish (Cohort 30): Tom is a rising junior majoring in Physics with a minor in Astronomy and in pursuit of a certificate in Leadership Studies. In addition to being involved with McDonough, he also is an active member of the Marietta College Pep Band, Symphonic Band, and Wind Ensemble. He is one of the founding members of the Marietta College Dodgeball Club. He has a little bit of an adventurous side as he spent two weeks in Peru, thanks to the McDonough Center, and also spent the spring semester of 2018 studying abroad in Norway. However, there is nowhere he would rather be than in Marietta, Ohio.
The 2019 EXCEL Mission Statement:
The EXCEL Workshop exists to launch students into their new lives as McDonough Scholars, Marietta College Pioneers, and Community Leaders. McDonough Scholars are challenged to break boundaries, invest in service, and collaborate with each other as they engage in activities that combine the study and application of leadership. Through empowerment and advocacy for thoughtful change, scholars will build bonds across barriers to become leaders with a global perspective.
The 2019 EXCEL Goals:
Build a strong camaraderie among the scholars of Cohort 33
Establish mentoring relationships between EXCEL Leaders and incoming scholars
Inspire students to act in ways that promote the wellbeing of their community
Introduce students to the study and application of leadership through engaging and impactful activities