The inSPIRE award was created by the College's Staff Advisory Council to recognize a staff member who has been inspiring or who has
gone above and beyond the call of duty
helped someone on a project
helped a student, co-worker, or member of the public while on campus
demonstrated outstanding customer service
inSPIRE Award Recipients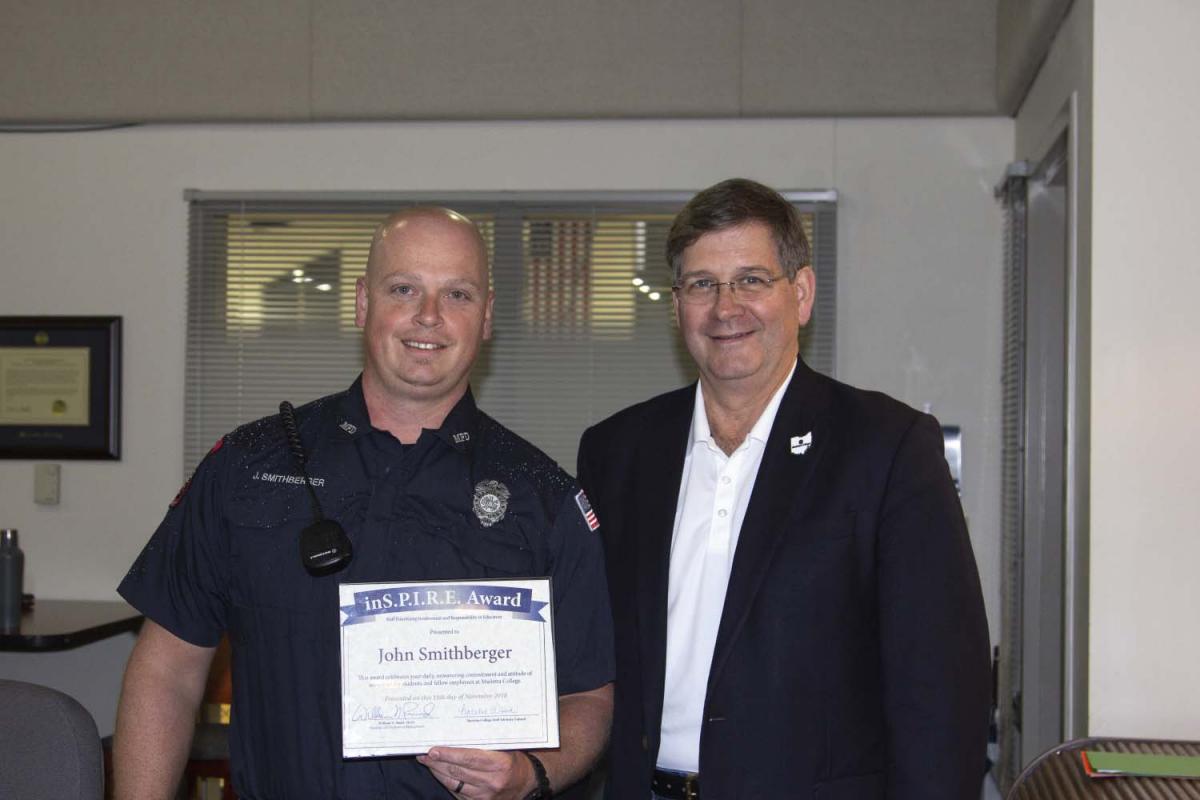 November 2018 — John Smithberger
John Smithberger, who joined the College in 2018 as a member of the College's Police Department, enjoys working with students and other employees. Occasionally, though, he is asked to deal with someone from off-campus who is causing an issue.
That type of situation arose recently and Officer Smithberger jumped into action and was recently recognized for his efforts as the November 2018 inSPIRE Award winner.
All inSPIRE Award winners receive a number of prizes for the honor, including a personal parking space for one month, a free lunch at Gilman Dining Hall, a gift card from the bookstore and a certificate to display at their workspace.
---