The inSPIRE award was created by the College's Staff Advisory Council to recognize a staff member who has been inspiring or who has
gone above and beyond the call of duty
helped someone on a project
helped a student, co-worker, or member of the public while on campus
demonstrated outstanding customer service
Recipients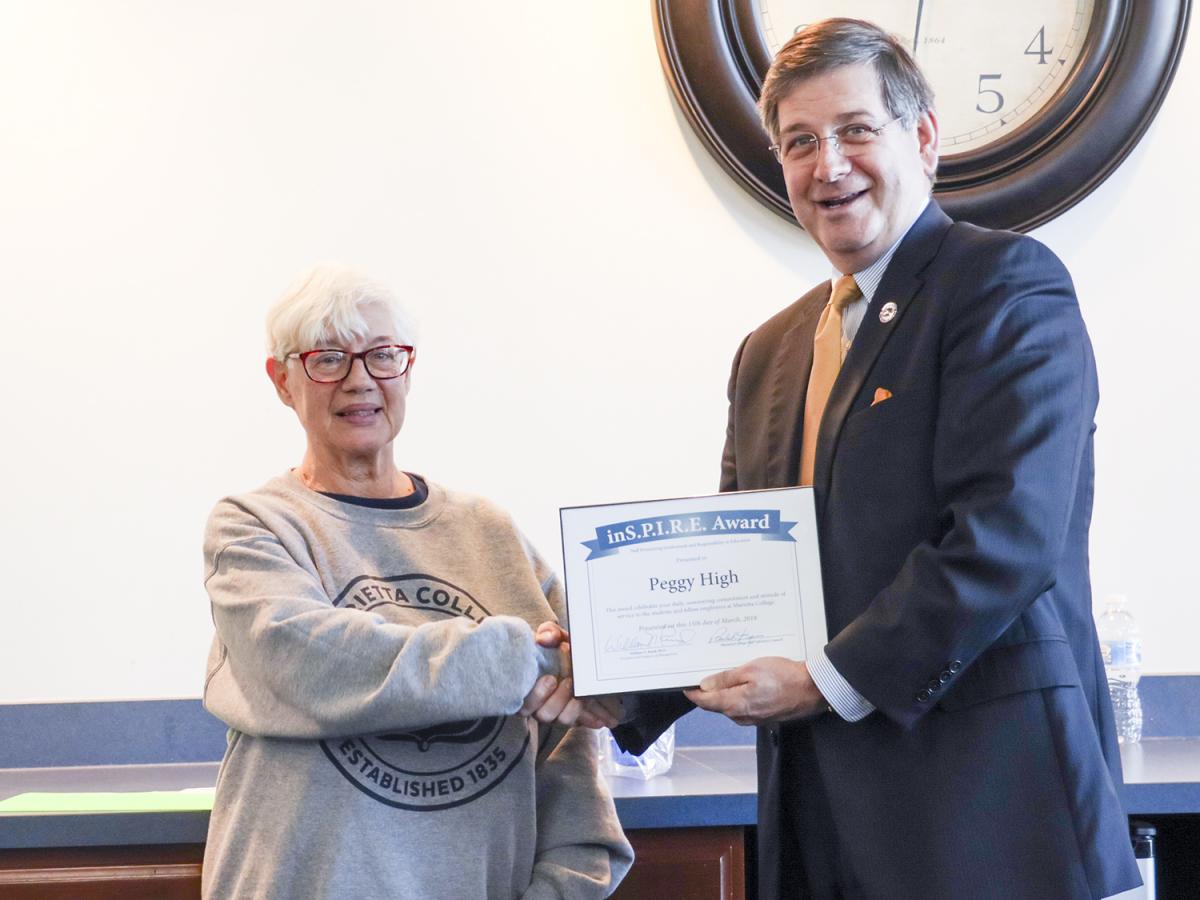 March 2018 — Peggy High
Peggy High, who joined Marietta College's building services team in 2017, is known to the students in the first-year complex as someone who greets them with a smile and is always in a good mood. Her dedication to her job and the positive impact that she has on the students is why she has been named the March 2018 inSPIRE Award winner.
"Peggy goes above and beyond for the students every single day," said an individual who nominated her for the award. "She leaves cute seasonal presents and candy outside of our doors, and even occasionally folds our laundry. She constantly checks on us, asking if there is anything she can do for us or get done for us to make us more comfortable."
She is definitely "inspiring" Marietta's students.
"Peggy inspires me to be more kind to those around me, no matter what is happening in my day, because of that one little thing I do for them might make their day better — just like Peggy does for me."
All inSPIRE Award winners receive a number of prizes for the honor, including a personal parking space for one month, a free lunch at Gilman Dining Hall, a gift card from the bookstore and a certificate to display at their workspace.
---