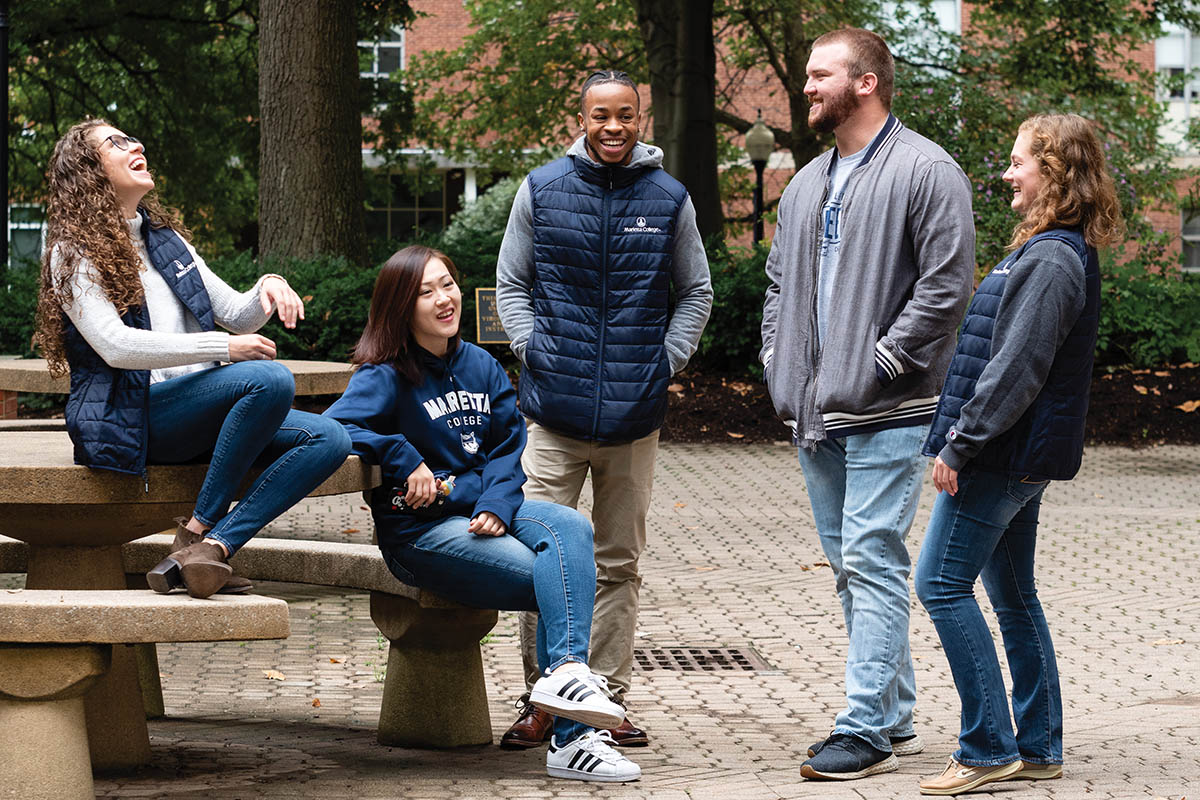 Current students share their Marietta College journey as Alumni Ambassadors
The summer heading into his senior year at Marietta, Melvin Shuler '19 had a lot of things on his mind. As a Marketing major who has minors in Advertising & Public Relations and Entrepreneurship, a basketball player, member of Intervarsity Christian Fellowship and a student ambassador for the Office of Admission, Melvin knew his time would be limited, but there was one more experience he wanted to have before crossing the stage at Commencement.
He heard about a new program through the Office of Advancement that allowed students to share their stories throughout the year with alumni and donors through video blogs. The new Alumni Ambassadors program features five students, including Melvin, who discuss campus life, classes and their extracurricular activities.
"I love this place," he says. "When I first came in, it was a culture shock to me and I didn't know if I would fit in outside of basketball. But the experiences that I've had and the relationships I've made have been unbelievable. Anything I can do to bolster the improvement of the campus, I'm willing to help. And when I graduate, I know I want to give back."
Also representing this program are Music Therapy major Sadie Johnson '21, Music, Mathematics and Economics major Coco Shao '19, International Leadership and Psychology major Emily Toppin '19, and Caleb Riggleman '19, who is a Petroleum Engineering major and member of the football team.
"Talking to a screen with no one around is an odd feeling but I am excited to get my story out to those who came before me," Riggleman says.
The Marietta Fund helps the College's nearly 1,200 students achieve their dreams by supporting student aid, student life activities, academics, cultural programs and athletics. Donor generosity helps today's students receive a distinctive Marietta College education and enhances their campus experience. This year, The Marietta Fund alumni giving participation rate goal is 18 percent — which means 380 additional donors are needed to reach this goal.
"We often hear that alumni and donors would like to know more about the current Pioneer student experience on campus," says Director of Annual Giving Kathryn Gloor. "We developed our Alumni Ambassadors program to showcase the lives of today's Pioneers."
Learn more about each Ambassador
To learn more about The Marietta Fund and other ways to support today's Pioneers, click here.
In November, George Drury Smith '53 will participate in the 50th anniversary celebration of Beyond Baroque Literary/Arts Center in Venice, California, which he founded in 1968. The celebration will open with the premier showing of the documentary film "Beyond Mr. Smith" (produced by Fitzfilm), concerning his life and the beginnings of Beyond Baroque Foundation.
His novel, "The slant hug o' time" (Kitsune Books), was published in 2012, and he was co-translator and editor of Sophie Rachmuhl's "A Higher Firm of Politics: The Rise of a Poetry Scene, Los Angeles, 1950-1990" (Otis Books: Seismicity Editions, 2015), based on her doctoral dissertation at a Paris university.
He was associate publisher for more than 35 years of The Argonaut, a weekly newspaper serving Los Angeles area coastal cities. He divides his time between Los Angeles and Amsterdam, where his husband, Leston Chandler Buell, has a translation and language instruction agency.
Art Havey '62 and Virginia "Ginny" Abbiati Havey '63, Dick Fuller '63 and Marilyn Fuller, Life Associate Trustee Elliott Thrasher '62 and Antra Thrasher, John Curtin and Emeritus Trustee Pat Curtin '69, Emeritus Trustee Dave Ferguson '64 and Kathy Ferguson, Emeritus Trustee Dale Wartluft '63 and Judy Prager Wartluft '64, and Life Associate Trustee Bob Monter '62 and Apryle Monter all enjoyed a wonderful reunion weekend in Mattapoisett, Massachusetts, and Brewster, Massachusetts, in mid-September.
Peter Mandell '74 had a nice lunch visit with Bill Neyman '76 and his wife, Debra, at Pier 23 Café in San Francisco this past May. He says it was nice to catch up after more than 40 years.
In June 2018, the Board of Governors of the University of North Carolina System elected Nancy Cable '75 as chancellor of UNC Asheville. Dr. Cable, who been the president of the Arthur Vining Davis Foundations, started her new role on August 15th.
Dr. Steve Moore '78, of West Chester, was installed as past president of the Ohio Dental Association on September 14 during the ODA's 152nd Annual Session in Columbus.
In his role as immediate past president, Moore will serve on the ODA's Executive Committee overseeing the management of the association throughout the next year. Moore is a general dentist in private practice in West Chester. He earned his bachelor's degree from Marietta College and his DDS degree from The Ohio State University. He is a current member of the ODASC Board of Directors and ODPAC Board of Directors. He is a past president of the Keely Dental Society and past chair of the ODA's Council on Dental Care Programs and Dental Practice and Finance Committee. He is a fellow of the International College of Dentists, American College of Dentists and Pierre Fauchard Academy.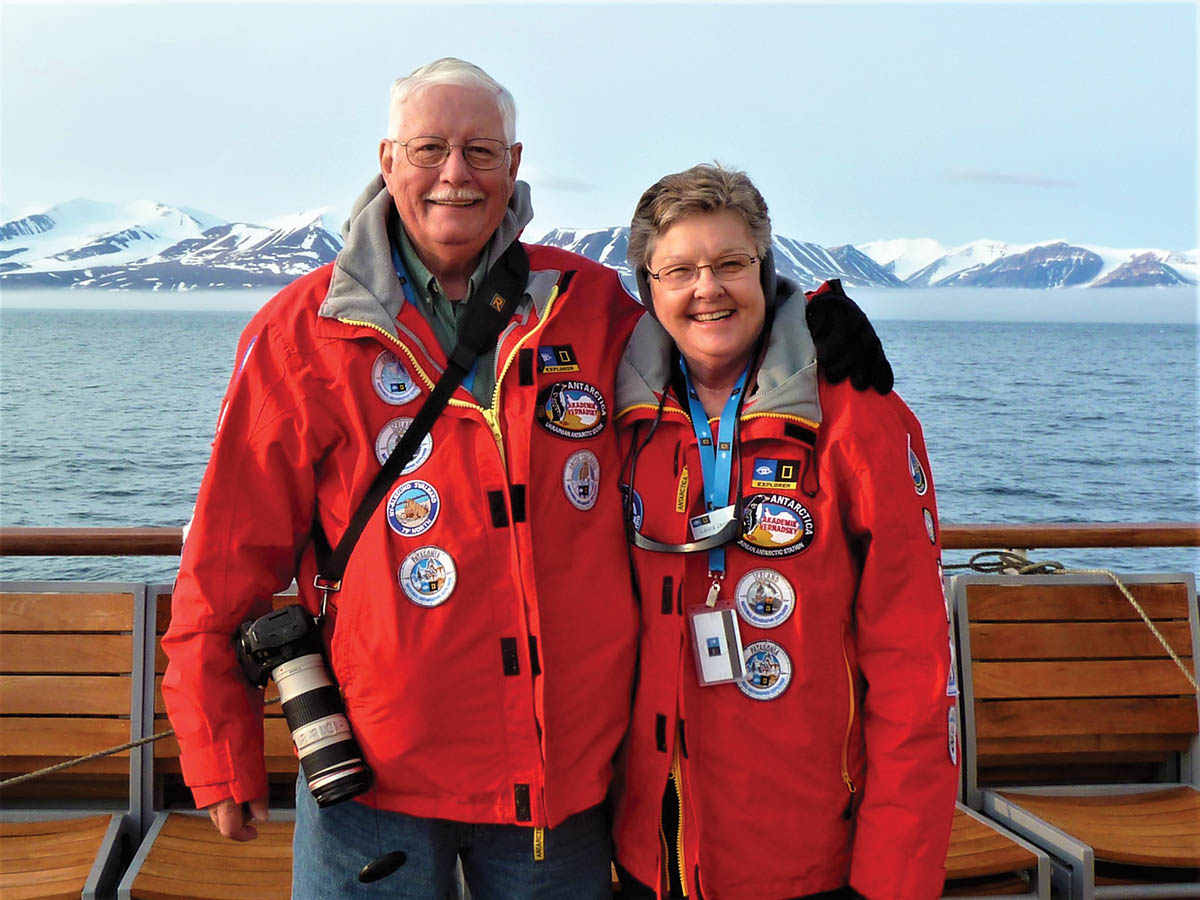 Bob Jensen '68 (Lambda Chi Alpha) and his wife, Laura, celebrated their 50th wedding anniversary this summer with an expedition cruise on the Lindblad/National Geographic "Explorer" to the Canadian high arctic and western Greenland. Highlights included numerous icebergs, hikes on Baffin, Devon, Beechey (Franklin expedition grave sites) and Ellesmere Islands. "We got as far north as 79 degrees/15 minutes and walked on the arctic sea ice between Ellesmere and Greenland. We also climbed onto the Greenland ice sheet and visited some Inuit villages in Greenland. Wildlife sightings included polar bears, musk ox, walrus, seals and several marine mammal/whale species (blue, humpback, beluga, narwhal and orcas). This was our fifth trip on the Explorer, having previously traveled to Antarctica, Falklands/South Georgia, Chilean Patagonia/Cape Horn and Arctic Norway/Svalbard. Looking forward to the 50th class reunion coming up in October!"
Paul R. Geisler '87 was recently awarded a college-wide Faculty Excellence Award for his accomplishments in teaching, research, scholarship and service, and this spring was promoted to the rank of Professor at Ithaca College (New York), where he just finished his 12th year as the Director of the Athletic Training degree program. Now an official empty nester, Paul and his wife, Susan, look forward to meeting and reconnecting with members of The Long Blue Line who wander into the Finger Lakes Region of upstate New York.
Brent Aikman '90 and Rachel Elliott were married on June 16, 2018, at The Bridge Club in Raleigh, North Carolina. Aikman works for the law firm of Ellis & Winters LLP as the Marketing Coordinator. Brent and Rachel reside in Raleigh and enjoy adventuring to the coast and into the mountains of North Carolina to paddle kayaks, hike, camp and explore.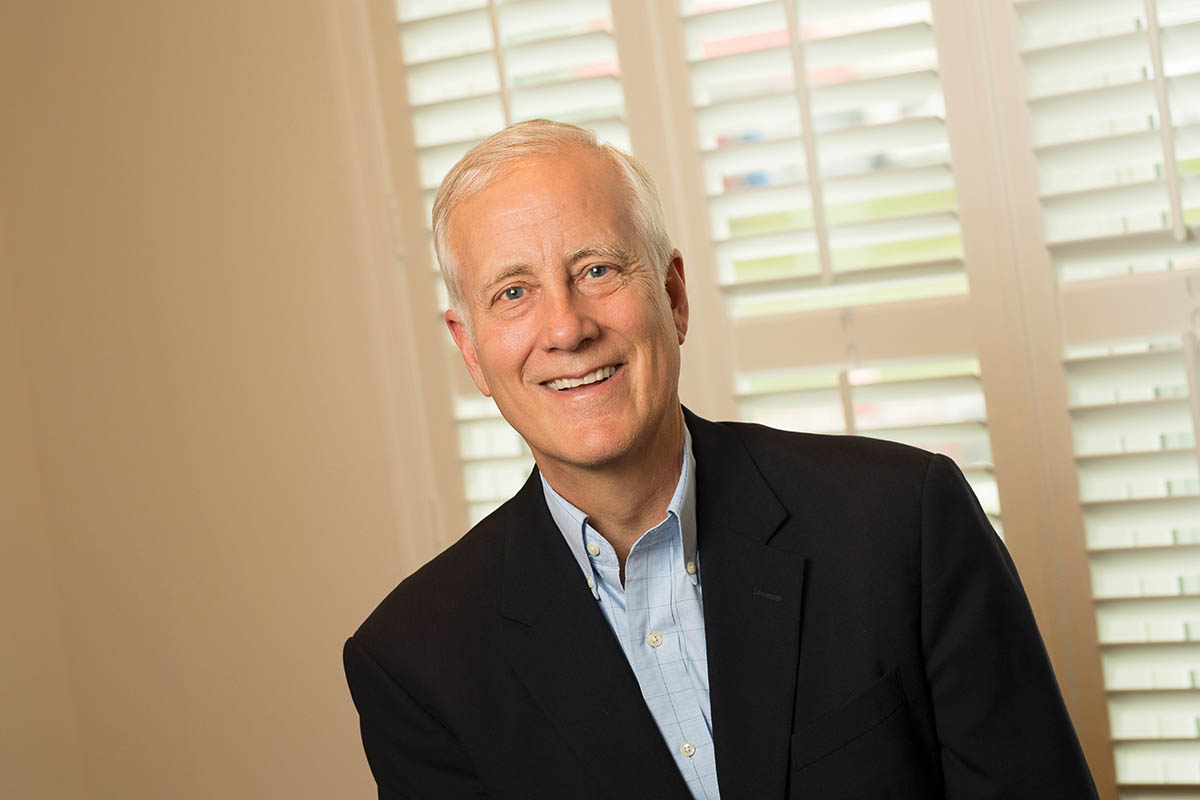 Steve Neitz '80 joined Creosote Affects, a national branding and marketing agency specializing in education, as the company's new head of research. Neitz will lead research activities for Creosote Affects' clients, with emphasis on comprehensive brand studies as well as demographic and consumer trends impacting the education industry.
Elizabeth Wanner Ford '90 became the executive director of The Arc of the Mid-Ohio Valley in Parkersburg, West Virginia, in August. Since 1955, The Arc of the Mid-Ohio Valley has advocated for children and adults with intellectual, cognitive and related developmental disabilities.
Amanda Cross Clark '97 received her Ph.D. in Political Science from Kent State University in May 2018. Her dissertation, "Framing strategies and social movement coalitions: assessing tactical diffusion in the fight against human trafficking from 2008-2014," examined the specific tactics of the Alliance to End Slavery and Trafficking and provided insight into how organizational learning across nonprofits aided in their success.
Dr. Mark Lane '01, PA'04 recently joined the Department of Orthopaedic Surgery at the University of Missouri as an Adult Joint Reconstruction Fellow. This appointment comes after five years as a chief resident at Detroit Medical Center and Wayne State University's School of Medicine. Joining him in Missouri are his wife, Tia Knowlton Lane '98, MALL'02, and their children, Ethan, Emma and Evan. Following the year-long fellowship in Missouri, he will be returning to Marietta to join First Settlement Orthopedics and Sports Medicine in September of 2019. Dr. Lane is also a new member of the MCAA Board.
Rick Meekes '04 started a new job as a vendor fund manager for Acme Markets, Inc., in Malvern, Pennsylvania. Prior to that, Rick was an on-site marketing manager for Ivie.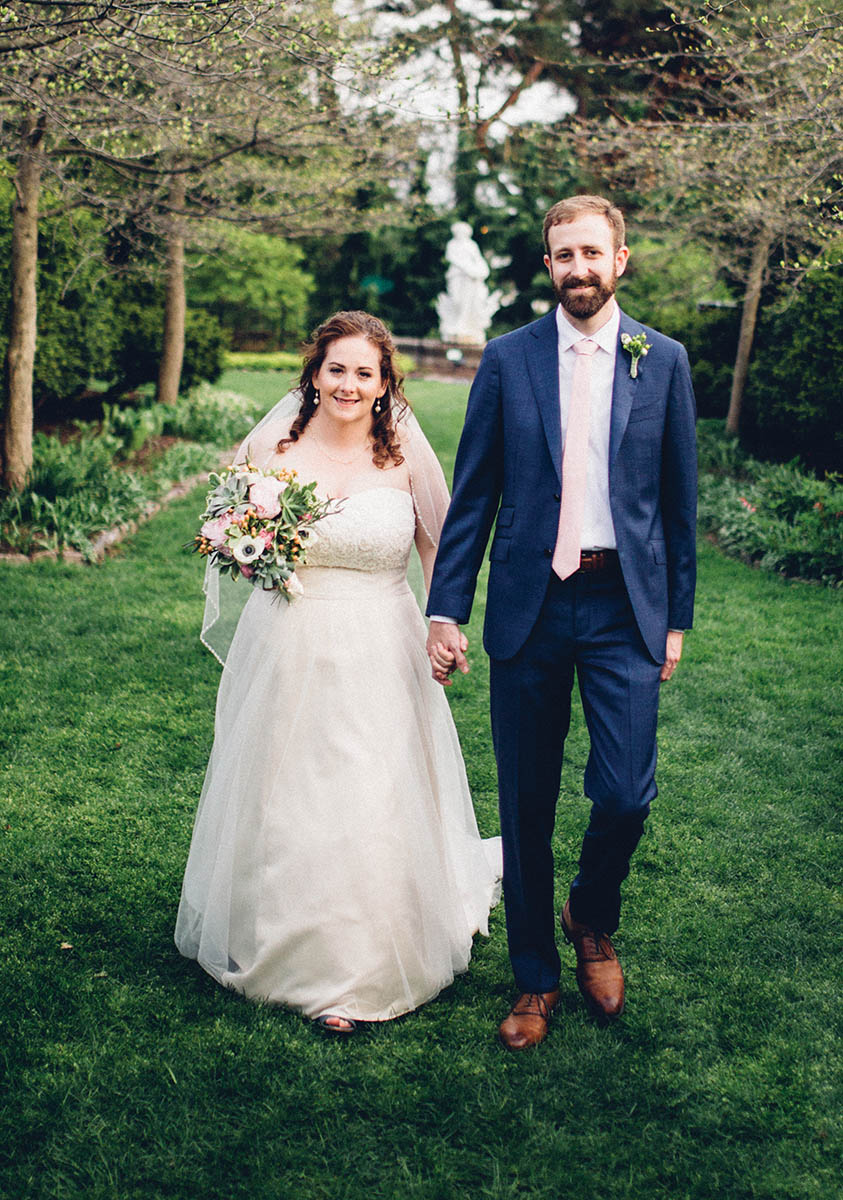 Rebecca Gehring '05 and Jonathan Brown were married by Mara Andersson (Drayer) '05 on May 7, 2016, at the Toledo Zoo. Marietta friends in attendance were Seth Avery '05, Anna Bock Mullins '04, Ashlyn Heider '06 and Jennifer DeGain McManus '06.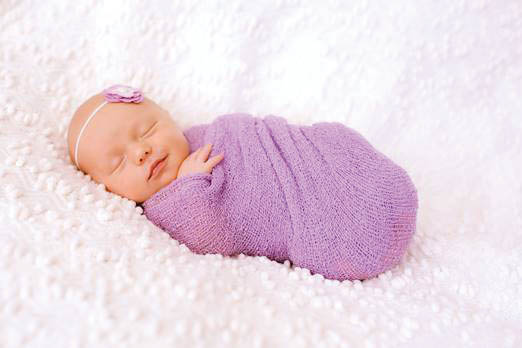 Lindsay Shuba Donnelly '05 and husband, Kevin, welcomed their daughter, Avery Catherine, on July 21. Lindsay was also recently named to DCA Lives 2018 Rising Stars of Advocacy and Public Affairs. The Donnellys live in Silver Spring, Maryland.
In March 2018, Chi Omega sisters Danielle Cisler '05, Rebecca Gehring '05 and her husband, Jonathan Brown, and Ashlyn Heider '06, met in Scottsdale, Arizona, for a lively weekend of Spring Training baseball.
James Nice '05 has worked in McDonald's marketing department since 2008 and he was recently promoted to Field Marketing Officer. In this role, he helps create and deploy strategic marketing initiatives that are designed to increase customer counts, sales and franchisee cash flow for more than 1,300 restaurants.
Eric Finn '06 recently moved to Gillette, Wyoming, and is teaching third grade at Buffalo Ridge Elementary School.
Jordan Herrick '06 (Delta Tau Delta) was made a partner at the law firm of Bailey & Wyant, PLLC, in Charleston, West Virginia.
Ellen Doolittle Oost '07 recently joined Louisville (Kentucky) Public Media as its Director of Development, after three-plus years in the same role with The Parklands of Floyds Fork.
Erin Carlin '08 was promoted to public relations specialist at P3R in Pittsburgh, Pennsylvania. Best known for organizing the acclaimed annual DICK's Sports Goods Pittsburgh Marathon, P3R is a nonprofit organization that is passionate about promoting the love of running and enhancing community access to health & fitness education and activities.
Amber Davis Christopher '11 was named senior brand specialist with Swagelok in the Cleveland, Ohio, area, after working for akhia communications for the past seven years in a variety of roles.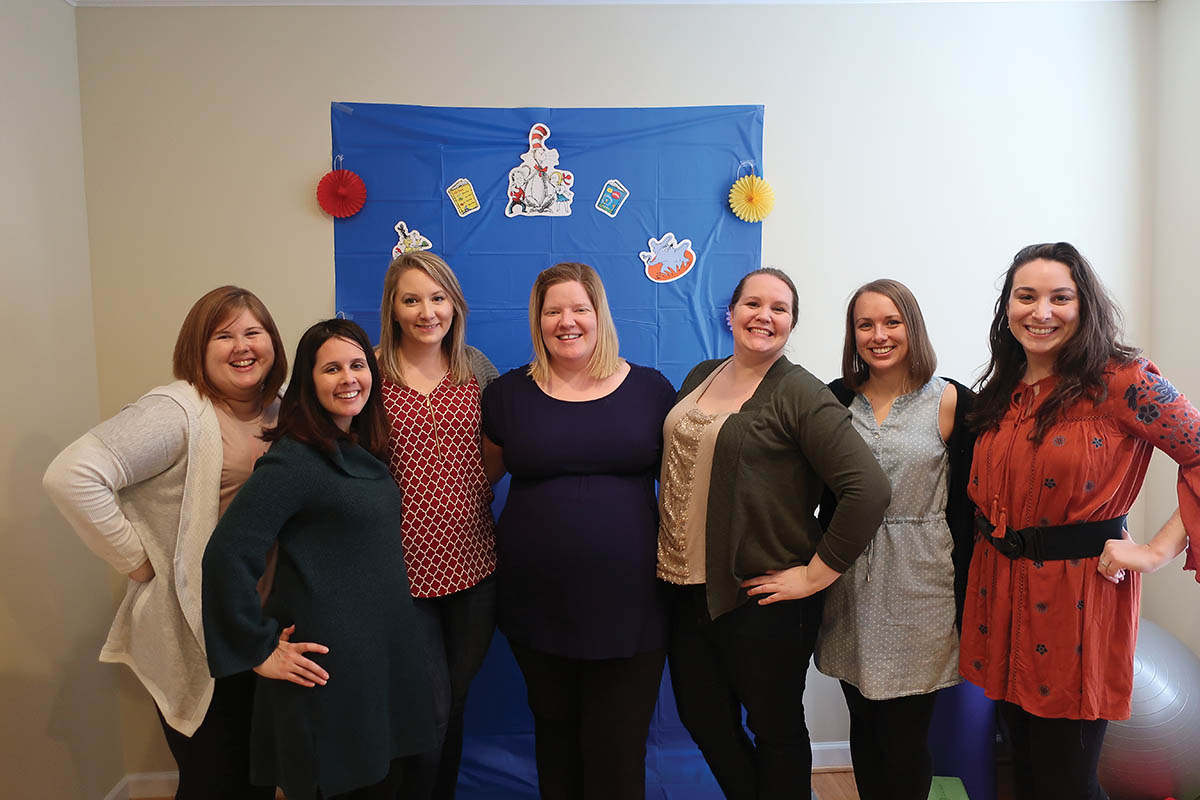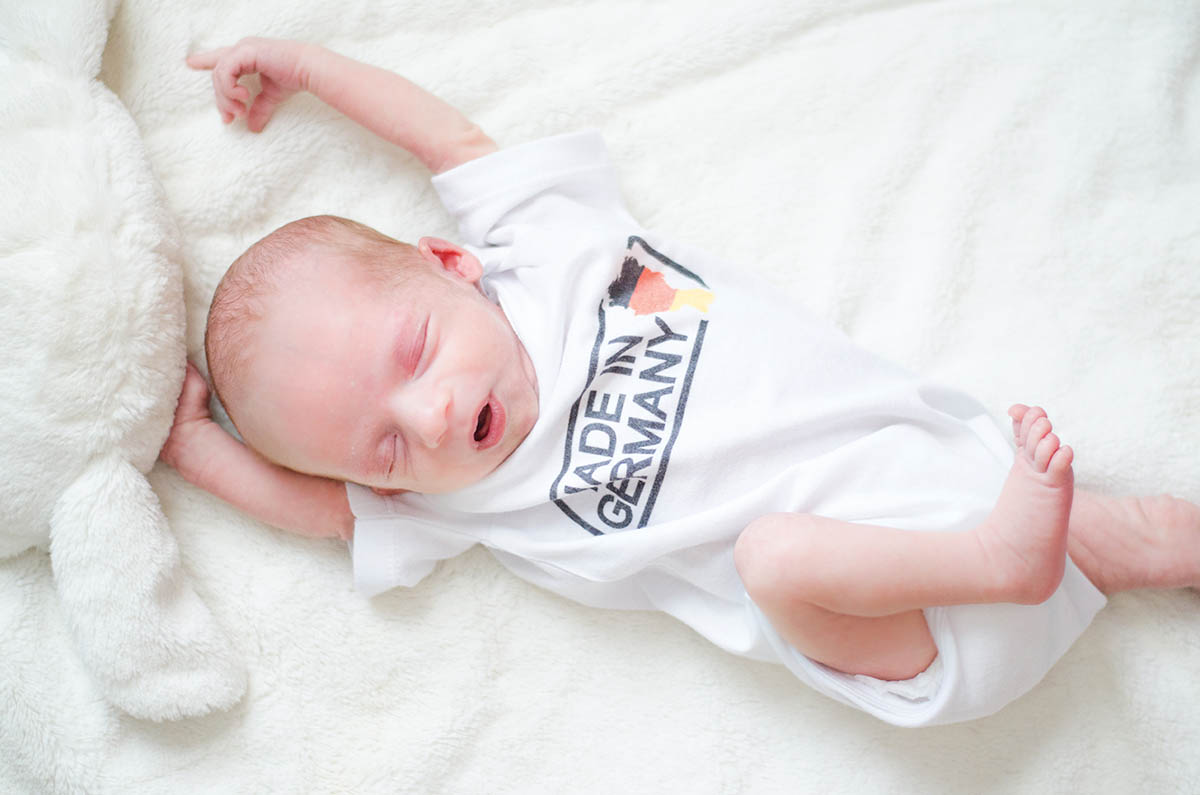 Chi Omegas gathered in Washington, D.C., for a Dr. Seuss-themed baby shower for Leanne McCullough Langhorne '09 in March 2018. Pictured are Erin Carlin '08, Jenna Mondora '08, Ginny Hynes '11, Leanne Langhorne '09, Kim Page '08, Diana Hackenburg '09 and Tessa McKenzie. Leanne and her husband, Kemp, welcomed a son, Henry, on April 12, 2018.
Amanda Hardt '13 joined PNC Bank as a marketing specialist senior within its Business Banking, Merchant Services division in June, following almost three years at Schneider Downs in Pittsburgh.
Joe Mahoney '13 shared a photo of an unofficial Marietta College Class of 2013 five-year reunion held at Put-in-Bay, Ohio, in July. The photo includes Bill Hamilton, Breanna Goethel, Sean Pottmeyer, Tyler Haskin, Andrew Brown, Jen Braun, David Hughey, Cameron Tope, Lauren Franko, Ellie McSwain, Andrew Wimmer, Zack Kaegi, Kelly Robinson Sommers, Joe Mahoney and Joe Pavicic.
Kathryn Anderson '14 was promoted to Training and Implementation Specialist with EF English First in Shanghai City, China. She now designs training materials for teachers after previously teaching children and adults in Beijing, China.
Lindsey Kudaroski '14 is now the Assistant Director of Communications at West Virginia University's College of Education and Human Services. She joined WVU as a Communications Specialist in April 2017.
Lauren Louloudis '14 recently joined BCPS as a Licensed Psychological Associate in Winston Salem, North Carolina.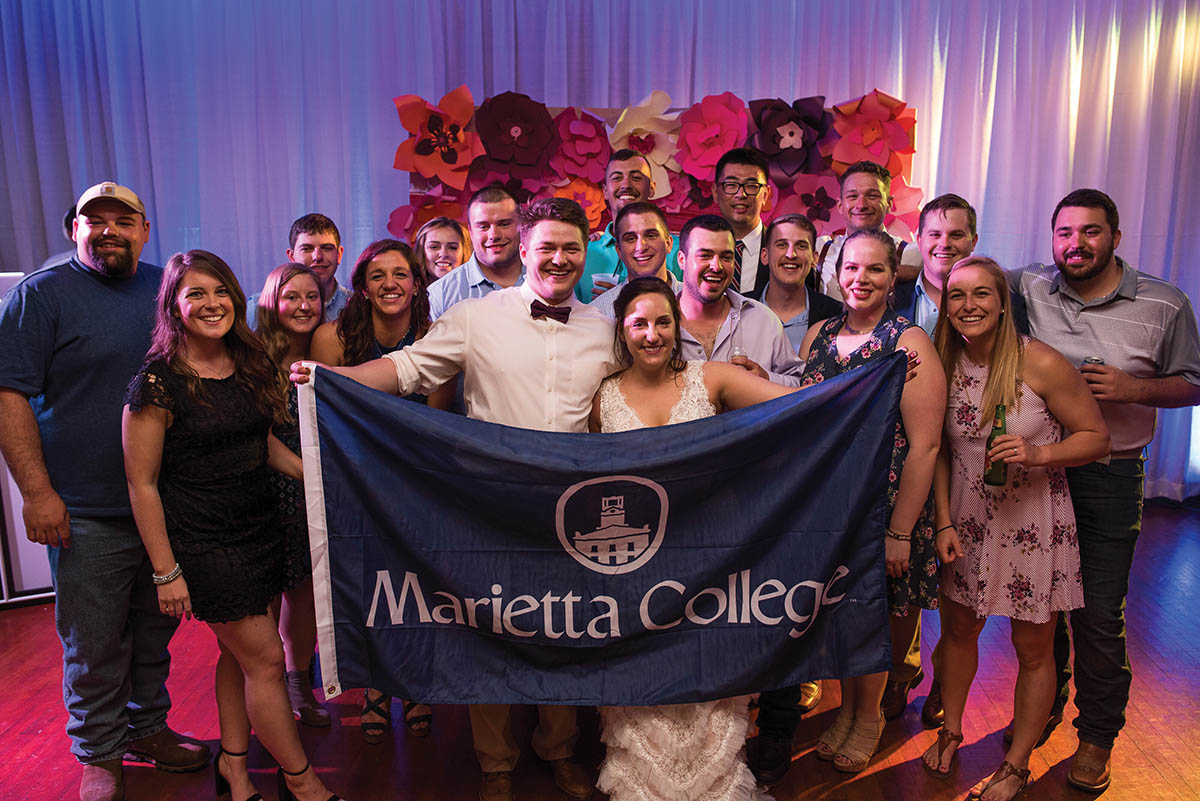 Kelsey Kallenborn '16 and Andrew Knizer '16 were married on May 5, 2018, during a ceremony at the Muskingum Park Gazebo. They hosted a reception at the Marietta Country Club. Alumni in attendance included Eric Young '16, Brianna Finck '17, Breyanne Mays '17, Casey Bloise '16, Taylor Walker '17, Levi Hagerdon '16, Chas Miller '17, Gage Shinn '17, Ben Biondolillo '16, Blair Wilson '16, Charlie Shen '16, Brian Raiff '17, Makenzie Wilson '16, Joel Anderson '16, Erin Shade '16, Devon Butler '17, Levito Wulur '18 and Frank Biondolillo '18. The couple lives in Doylestown, Ohio. Kelsey works for Dominion Energy and Andrew works for the National Inventors Hall of Fame.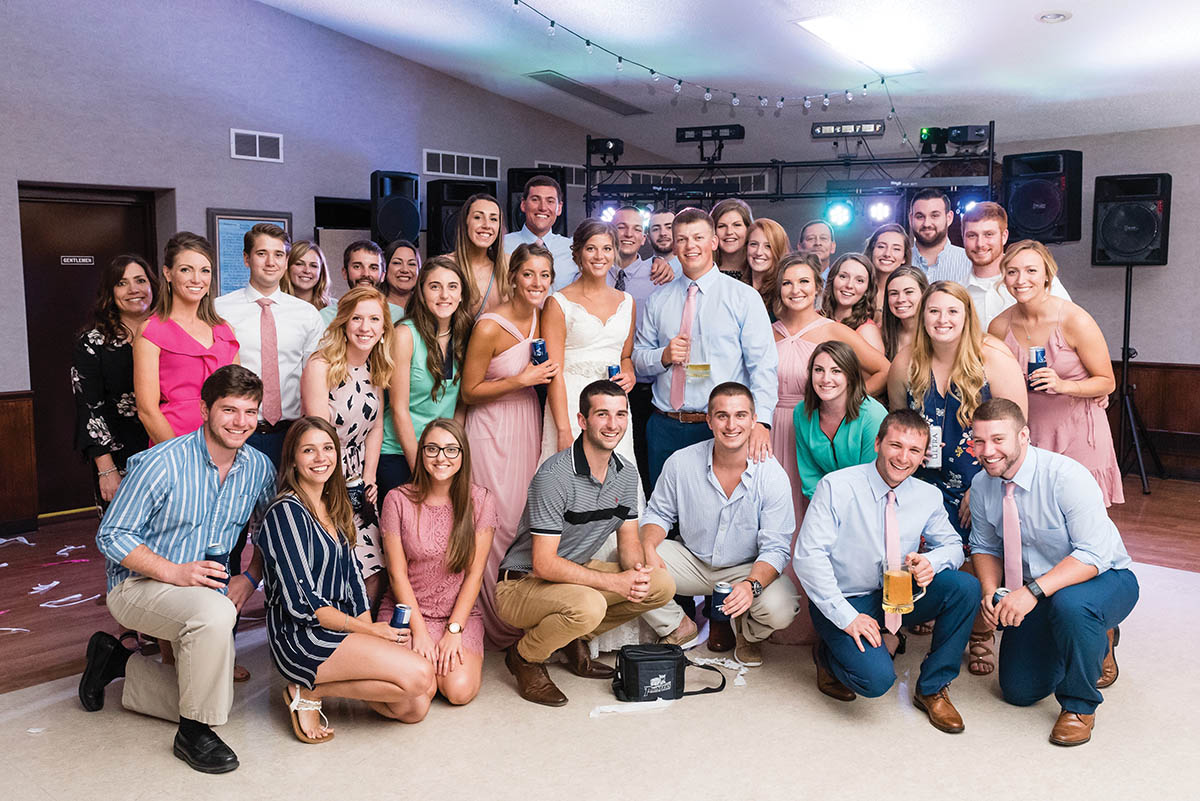 With their many friends and family, Corey Schilling '16 and Emily Tornes '17 were married on July 1, 2017, at Saint Bernard's Catholic Church in Beverly, Ohio. The couple currently reside in Lowell, Ohio. Corey earned a Bachelor of Science in Petroleum Engineering and currently works at Eclipse Resources as a production engineer. Emily earned a Bachelor of Arts in Education and currently works at Salem-Liberty Elementary School as a fourth-grade teacher. The bridal party had several Marietta College graduates and future students, including Emily's sisters, Abbey Tornes '18, Megan Tornes '22 and future Pioneer Chloe Tornes; and Mariah Rossiter '17, friend of the bride. Eddy Grenert '16, Karl Klein '16 and Zane Scott '16 were among the groomsmen.

Other alumni in attendance included Casey Bloise '16, Kaitlin Pottmeyer '16, Allison Hesson '17, Adam Lang '17, Chas Miller '17, Chelsie Tewanger '17, Karl Klein '16, Lori Hart '20, Ashleigh Pottmeyer '08, Taylor Walker '17, Rachel Thompson '17, Megan Hesson '20, Kirsten Fleming '17, Sam Kelley '17, Trinity Schlabach '16, Jayla Graves '16, Alex McCutcheon '17, Linda Snider Hart '93, Caroline Sigmon '17, Clayton Cowgill '16, Zane Scott '16, Chloe Janson '16, Mary Ervin '16, Mike Engle '78, Morgan Liedtke '16 and Nick Thompson '16.
Ashley Thomas '14 recently completed her Master of Education degree at Cleveland State University, and started a new job as the System of Care Coordinator at Catholic Charities, Diocese of Cleveland. Ashley was also elected to be a Committee Precinct Member in Cuyahoga County.
Hannah Tumolo '14 is still in the Pittsburgh, Pennsylvania, area and she is now working as a land administrator with EQT Corp.
Payton Blair '15 has been living in Cincinnati and working at Fidelity Investments for the past two years. He recently passed the Series 7 and Series 63 licensing exams and is working as a Health Savings Account Specialist.
Alumna earns certification
Rita Bockholt Rose PA'11, PA-C, a certified physician assistant, was recently awarded a specialty credential called a Certificate of Added Qualifications (CAQ) from the National Commission on Certification of Physician Assistants (NCCPA). Rose received the CAQ in Psychiatry, a distinction earned by meeting licensure, education and experience requirements and then passing a national exam in the specialty. She works at Life Management Center of Northwest Florida in Panama City where she has worked for one year.
"I decided to pursue a CAQ early in my practice of psychiatry because I wanted to officially obtain recognition of the specialty knowledge I have gained," Rose says. "I feel like I have demonstrated proficiency in a specialty area while maintaining general medical knowledge, which is the foundation of the PA profession."
CAQs are offered to certified PAs in cardiovascular and thoracic surgery, emergency medicine, hospital medicine, orthopedic surgery, nephrology, pediatrics and psychiatry. Certified PAs who earn the CAQ demonstrate a strong commitment to lifelong learning and attention to evolving medical advancements in their area of practice, says Dawn Morton-Rias, Ed.D, PA-C, president and CEO of NCCPA.
Brittany Curry '15 was promoted to Chief of Public Affairs for the 9th Reconnaissance Wing at Beale Air Force Base in California.
Cameron Smith '15, who joined SmithBucklin in Chicago in 2016, was recently promoted to Senior Accountant.
Paul Bieniek '17 joined Literacy Pittsburgh, which is part of Compass AmeriCorps, as an ESL and HSE/GED instructor this fall.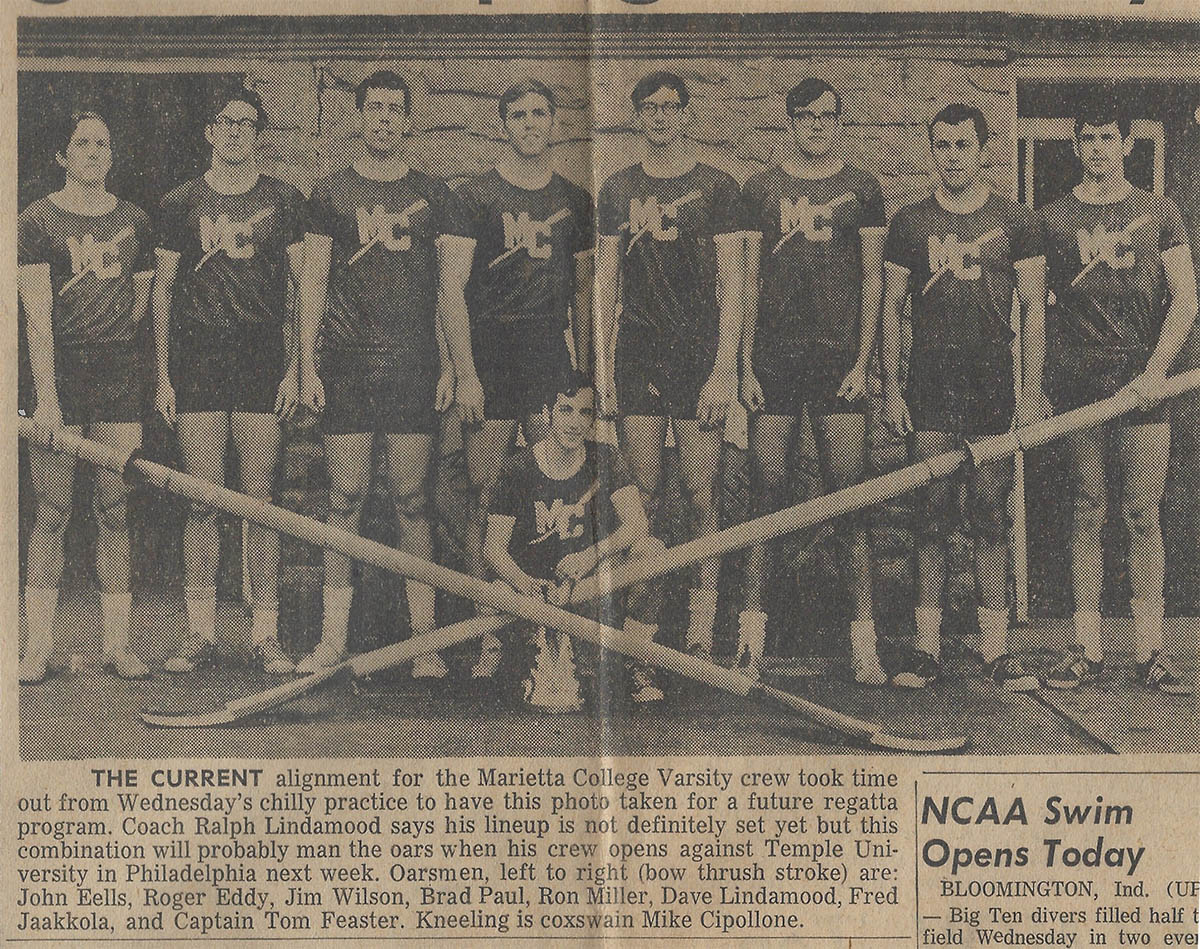 Over the summer, Tom Feaster '69 sent in an update about joining forces once again with Michael Cipollone '71 to compete for the U.S. Rowing's Masters 8 in the World Rowing Masters Regatta this September in Sarasota, Florida. "It will be a fun race and a pleasure to row with U.S. Rowing Masters Crew. The line-up consists of some former National team members and Olympians. When you look at the ages, there is no doubt that Chip and I will help with the handicap. Chip and I have not raced together since 1969. Attached is a picture of that 69 crew. We haven't changed a bit."
Emily Gummere '17 was promoted to marketing coordinator at Woda Cooper Companies, Inc., in Columbus, Ohio.
Soon after graduating from Marietta, Evan Hensel '18 was named offshore production engineer at Anardarko Petroleum Corporation on the Marco Polo production platform. He is living in New Orleans.
Baffour "Paapa" Nkrumah-Ababio '18 has returned to Marietta College for the 2018-19 academic year to serve as a graduate intern in the Office of Diversity & Inclusion and the Office of Education Abroad. At the conclusion of his internship, Paapa plans to attend graduate school to pursue a Ph.D. in international comparative education.
In Memoriam
>1940s
Bonnie J. Smith Barrett '45 (Chi Omega) of Tucson, Arizona (5/27/18).
Willis I. Ewing '45 of Denver, Colorado (7/14/18).
Gloria J. Bonvechio Keister '45 (Chi Omega) of Noti, Oregon (6/23/18).
Margaret E. Janssen Billingslea '48 (Chi Omega) of Winfield, Kansas (7/28/18).
>1950s
Mildred R. Jones Dew '50 of Ada, Oklahoma (6/25/18).
Donald O. Best '51 (Alpha Tau Omega) of Waterville, Ohio (9/3/18). Survivors include his wife, Dorothy Hudson Best '53.
John F. Deem '53 (Alpha Sigma Phi) of Vienna, West Virginia (10/10/18).
Nancy A. Brodeen Schwindinger '53 (Alpha Xi Delta) of Conway, South Carolina (12/6/17).
Thomas M. Schwindinger '53 (Alpha Tau Omega) of Conway, South Carolina (2/3/18).
Charles P. Roberts '54 (Alpha Tau Omega) of Mount Laurel, New Jersey (5/26/18). Survivors include a daughter, Moira L. Roberts '91, and a brother, James R. Roberts '57.
Richard D. Stone '54 (Delta Upsilon) of Flushing, Michigan (9/3/18).
James B. Lauffer '55 (Alpha Tau Omega) of Paintsville, Kentucky (8/25/18).
Walter L. Tucker '56 (Lambda Chi Alpha) of Byesville, Ohio (8/16/18).
Richard D. Adam '57 (Delta Upsilon) of Alton, Illinois (6/13/18).
James S. McClure '57 of Antioch, Illinois (10/1/18). Survivors include his wife, Iris Stacy McClure '49.
Mary C. Shutts '57 of Parkersburg, West Virginia (4/3/18).
Patricia A. Walworth Wood '57 (Sigma Kappa) of Indianapolis, Indiana (7/13/18).
Roger E. Rolston '58 of Leesburg, Florida (9/30/18).
Thomas E. Schmidt '59 (Delta Upsilon) of Oscoda, Michigan (9/18/18). Survivors include a niece, Linda Schmidt Nolan '73, and a nephew, Steve J. Schmidt '77.
>1960s
Joel E. Brucken '60 (Alpha Tau Omega) of Lakeside, Ohio (5/15/18). Survivors include a son, Brian A. Brucken '94, brothers, John P. Brucken '62 and Robert M. Brucken '56, and a niece, Nancy Brucken '83.
Arthur B. Gleichert '61 (Alpha Tau Omega) of Ann Arbor, Michigan (8/29/18).
John H. Porter '61 (Alpha Sigma Phi) of Wilton, Connecticut (6/11/18).
Jeannette L. Keller Frazier '62 (Chi Omega) of Panama City Beach, Florida (6/13/18).
Ronald A. Zywotko '63 (Lambda Chi Alpha) of Murfreesboro, Tennessee (9/10/18).
Barbara C. Collins Crumbley '65 (Alpha Gamma Delta) of Rohnert Park, California (5/4/18).
Ellen W. Carney Kelley '65 (Alpha Sigma Tau) of Leesburg, Florida (12/23/17).
Jean H. Gallt Fisher '67 (Sigma Kappa) of Kingston, New Hampshire (6/6/18). Survivors include her husband, George C. Fisher '65.
Jeffrey E. Watterson '69 (Alpha Sigma Phi) of Cincinnati, Ohio  (8/2/18).
>1970s
Lewis M. Fenton '71 of Columbus, Ohio (7/9/18). Survivors include a sister-in-law, Patricia Bailey Fenton '63.
Gail I. Welling Planas '72 (Sigma Sigma Sigma) of Saint Marys, Georgia (9/27/18). Survivors include her husband, Francis J. Planas '72.
Nolan H. Sherry '72 of Winter Park, Florida (3/28/18).
Patricia A. Gianfrancesco Wiley '73 of Metuchen, New Jersey (8/22/18).
Roger E. Dixon '76 of Victoria, Texas (7/4/18).
Dean B. Poole '76 of Williamstown, West Virginia (6/9/18).
Nancy A. McGinnis Handlan '77 (Chi Omega) of Wilmington, North Carolina (8/17/18).
Martha M. Kushner '78 of Derby, Kansas (2/1/18). Survivors include a stepdaughter, Kristine A. Currie '80.
>1980s
Jeffrey A. Jackson '80 of Copley, Ohio (7/3/18).
Robert W. Mackenzie '82 of Richmond, Virginia (7/18/18).