Fall 2018
Among of the many benefits of having a community-minded liberal arts college in your town is having access to numerous, high-quality artistic events.
The incredible work of Marietta College's Theatre Department in planning, facilitating and presenting stunning theatrical performances throughout the academic year is further emphasized during the summer months, as faculty collaborate with community partners to attract student actors to the city to prepare for and perform an impressive summer stock of plays.
This summer, the Marietta Summer Theatre Program brought Twelfth Night and Guys and Dolls. The Shakespeare classic was presented to the community for free at Muskingum Park's gazebo, and the American classic, Guys and Dolls, was showcased at Peoples Bank Theatre, one of the partners of the summer festival. Marietta Magazine focuses on the importance of having a high-caliber summer stock — both in terms of maintaining a well-known theatre program at Marietta College and for the benefit of the community.
Marietta Magazine also unveils the unique looks of the College's new athletic surfaces at Don Drumm Stadium and Marietta Field. The upgrades were completed by the start of the fall seasons — and have been met with a great deal of excitement and praise from student-athletes, coaches and fans.
There are many more stories about what's happening at the College and in the lives of alumni. As always, if you have an exciting story to share or would like to submit a class note for future publications, please send us an email at marketing@marietta.edu.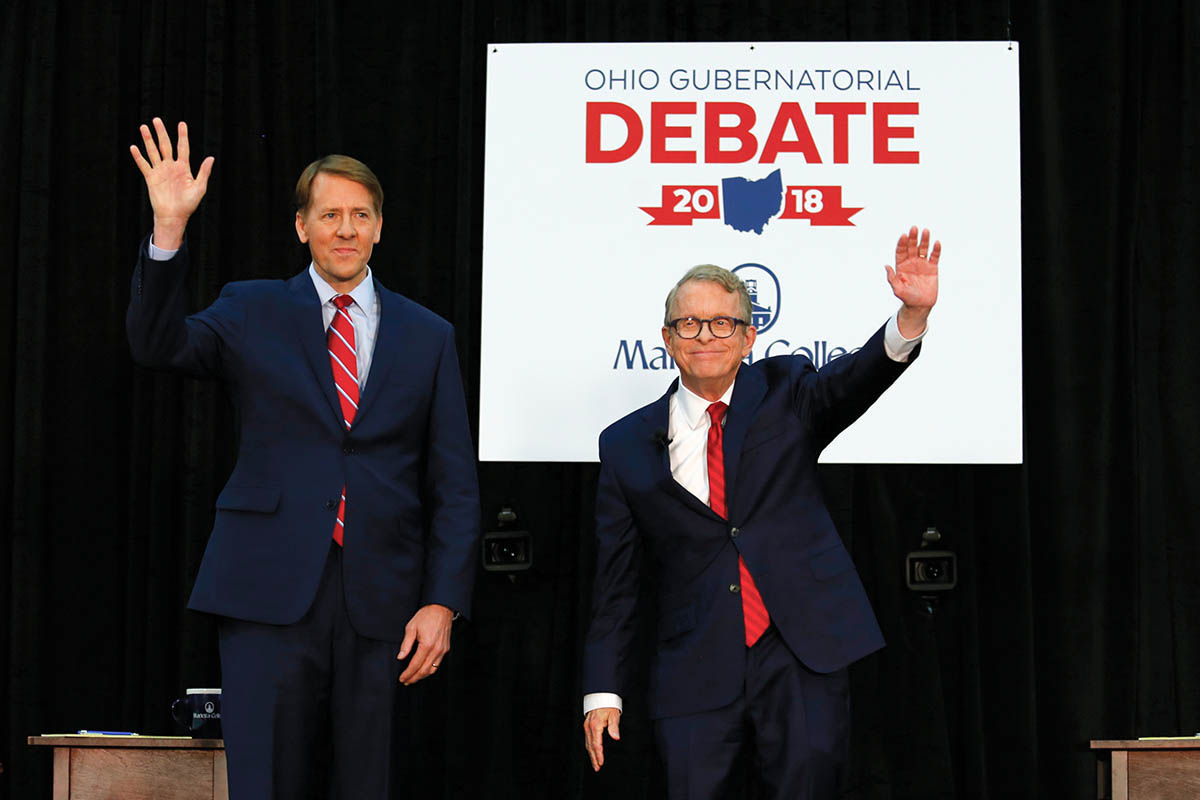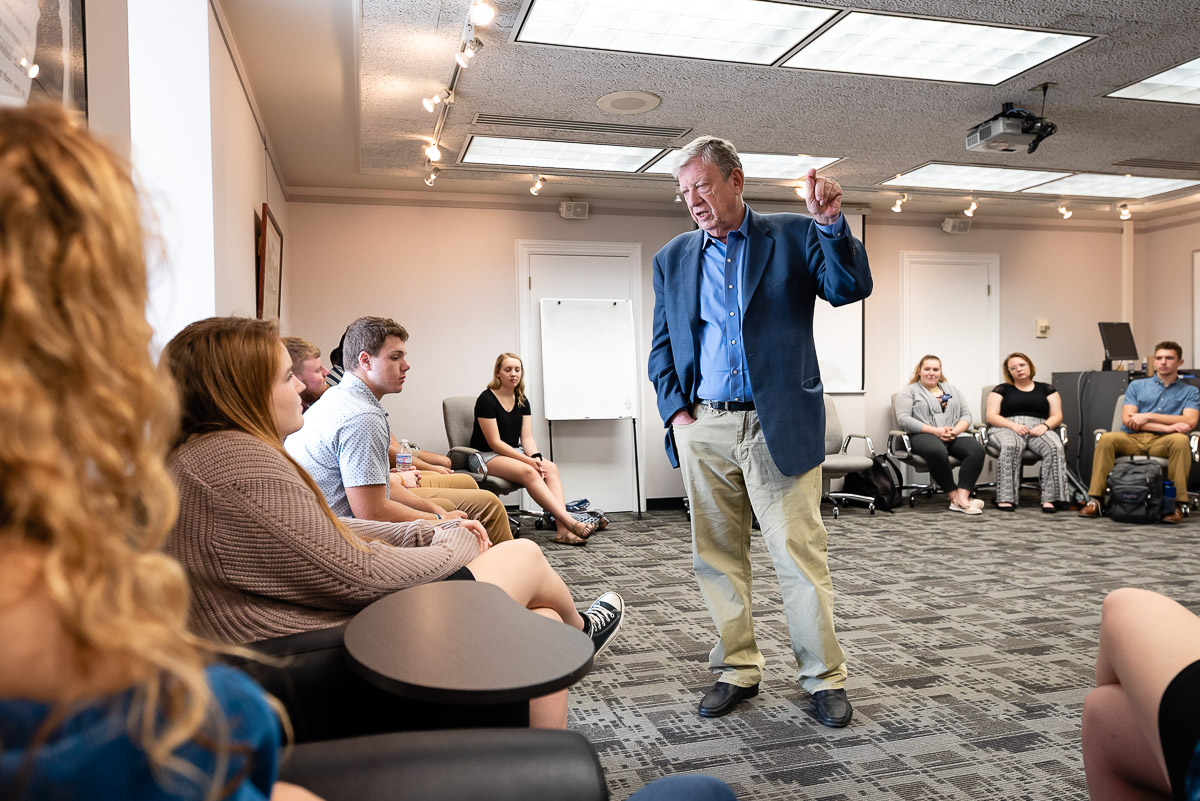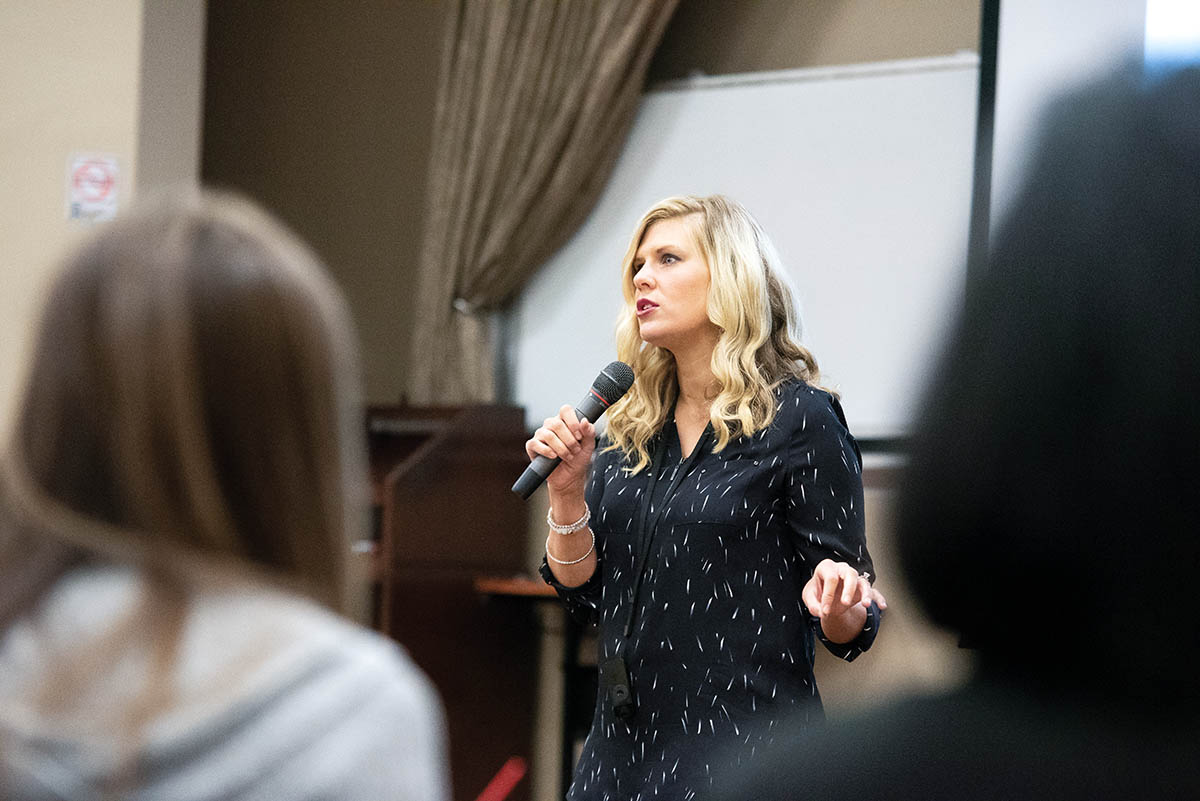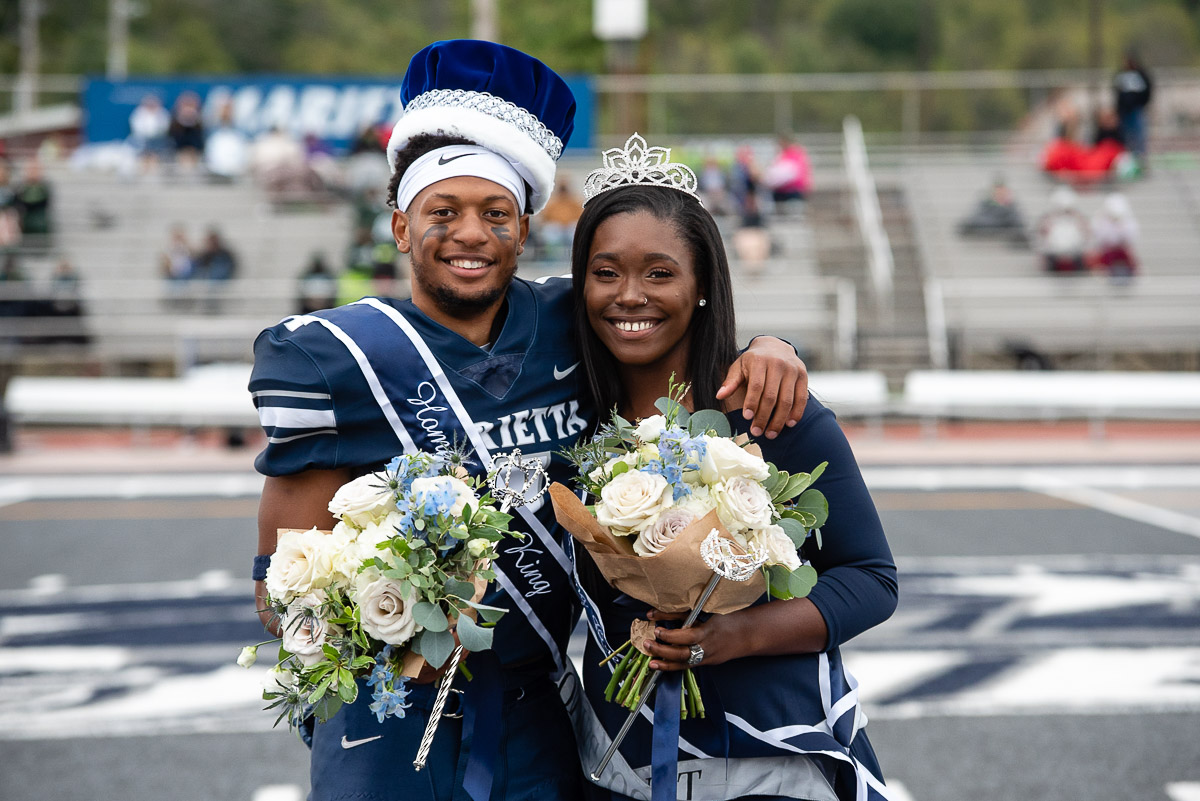 >  (Above left) Marietta College hosted a town hall debate on October 1st for Ohio gubernatorial candidates Richard Cordray (left) and Mike DeWine
> (Above righ) Veteran political, media and culture analyst Jeff Greenfield spent two days in October speaking to student, alumni and community groups on campus about the tumultuous activities of 1968
> (Bottom left) Megs Schreck Yunn '06, founder of Beverly's Birthdays, returned to Marietta in October to speak to students about her charity and its impact on the lives of homeless children
> (Bottom right) Darrien Fields '19 and Jo Herd-Middlebrooks '19 were named Homecoming King and Queen. Fields broke Marietta's record for career touchdown passes and Herd-Middlebrooks is a forward on Marietta's first OAC championship women's basketball team
---
Feature
Building a Strong Theatre Community
Summer stock is where developing actors gain valuable experience — and Marietta is fast becoming known in the arts community as a place where actors hone their skills in classical and musical theatre during the summer months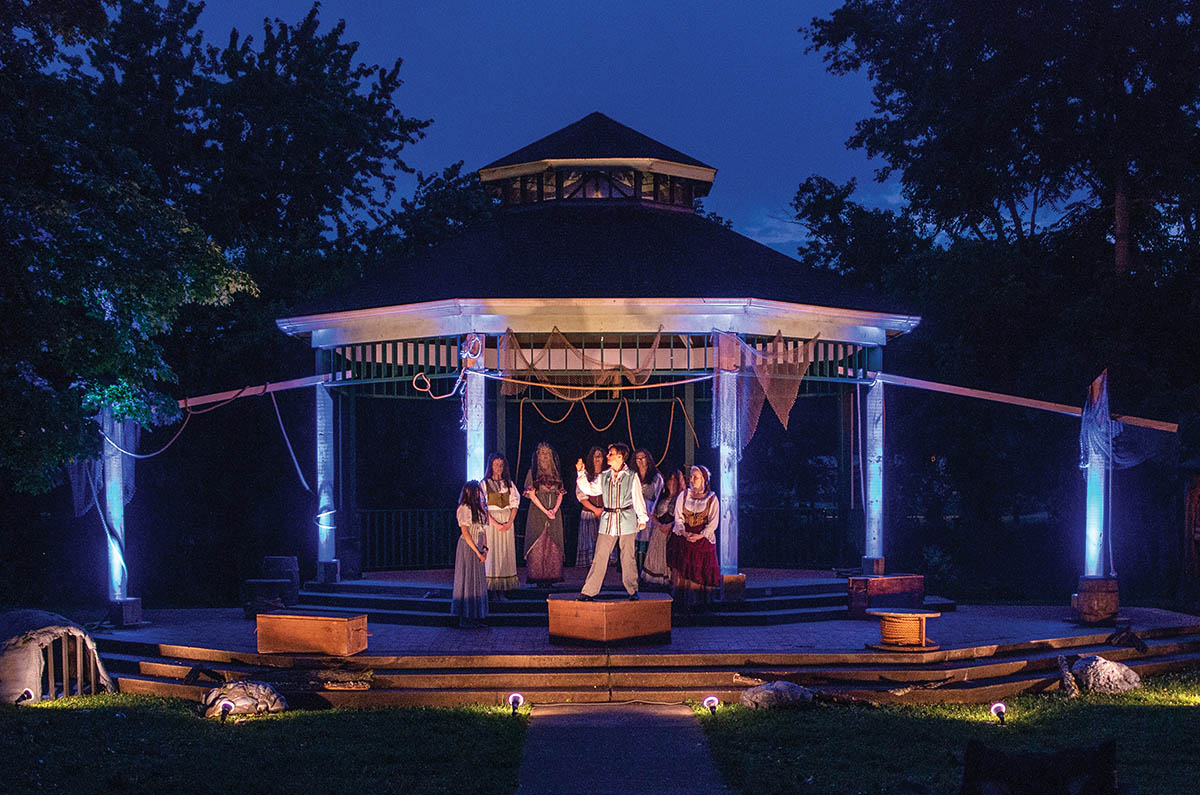 ---
Transitions
First-year enrollment numbers surpass goal
Steady streams of first-year students and their parents flowed through the lobby of the Hermann Fine Arts Center before making their way up Butler Street. Waiting at the entrances of the College's first-year housing were groups of volunteers ready to help unpack cars and carry items to the rooms of Marietta's newest Pioneers.
"I think they're more excited than I am," says Alexis Roberts '22 about her parents, Kenneth and Michelle, who made the short trip from their Marietta home to move their daughter into Russell Hall.
Watching their daughter work her way through the registration process and learn about the various offices and support systems on campus, the parents could not look more proud.
"I have a good feeling about this," Michelle says. "I think she's going to do well here."
This fall, Marietta experienced a tremendous growth in enrollment numbers, after having several down years. This fall, the College welcomed 397 first-time and transfer students to campus. The students represent 26 states and five countries, including Brazil, Canada, China, Japan and the United Kingdom. The class is 60 percent male and 40 percent female.
In comparison, last fall the College welcomed 315 new students.
"We initially set a target of 350 new students for this year's class, but our team really worked hard and realized that goal by May 2," says Kelli Barnette, Interim Vice President for Enrollment Management. "We knew we could achieve more — and we did."
Barnette's team has plans to move their goal marker even further to help rebound the College's total enrollment numbers.
"We are already working hard to recruit the next class of Pioneers, as well as developing strategies to retain more of our current students," Barnette says. "We are working to bring 425 new students to campus next fall, and it is going to take the entire Marietta College community — staff, faculty, students and alumni — to reach that goal."
---
Marietta Scene
Letter from the editor, and letters from readers
---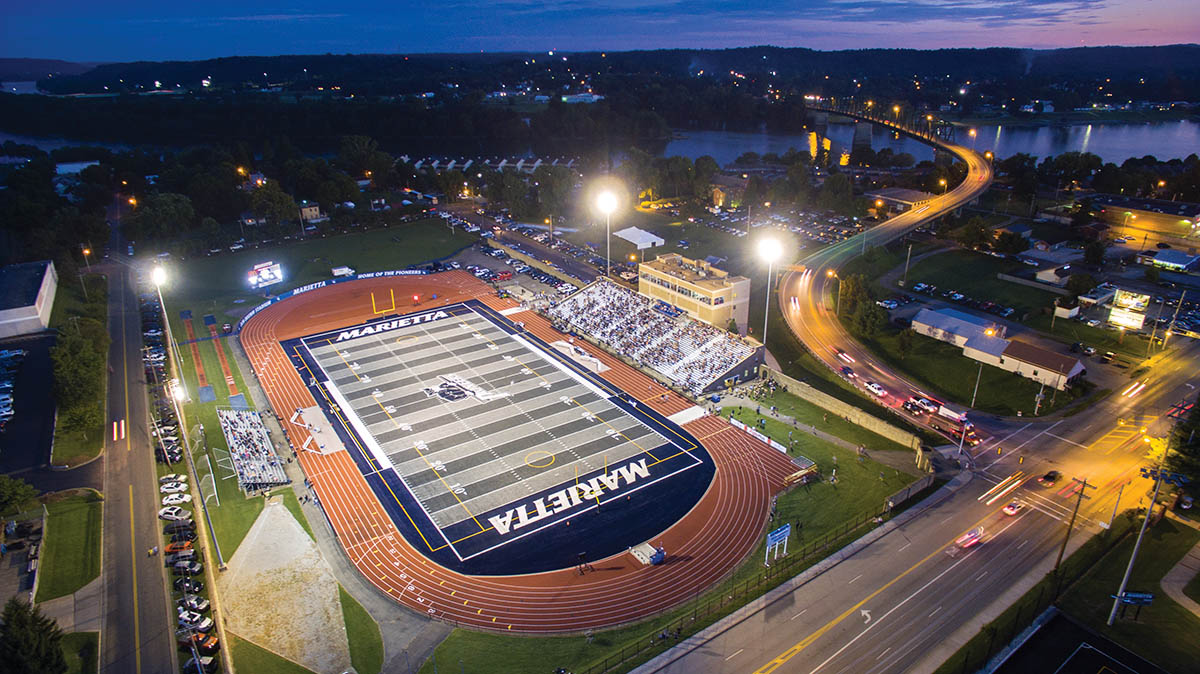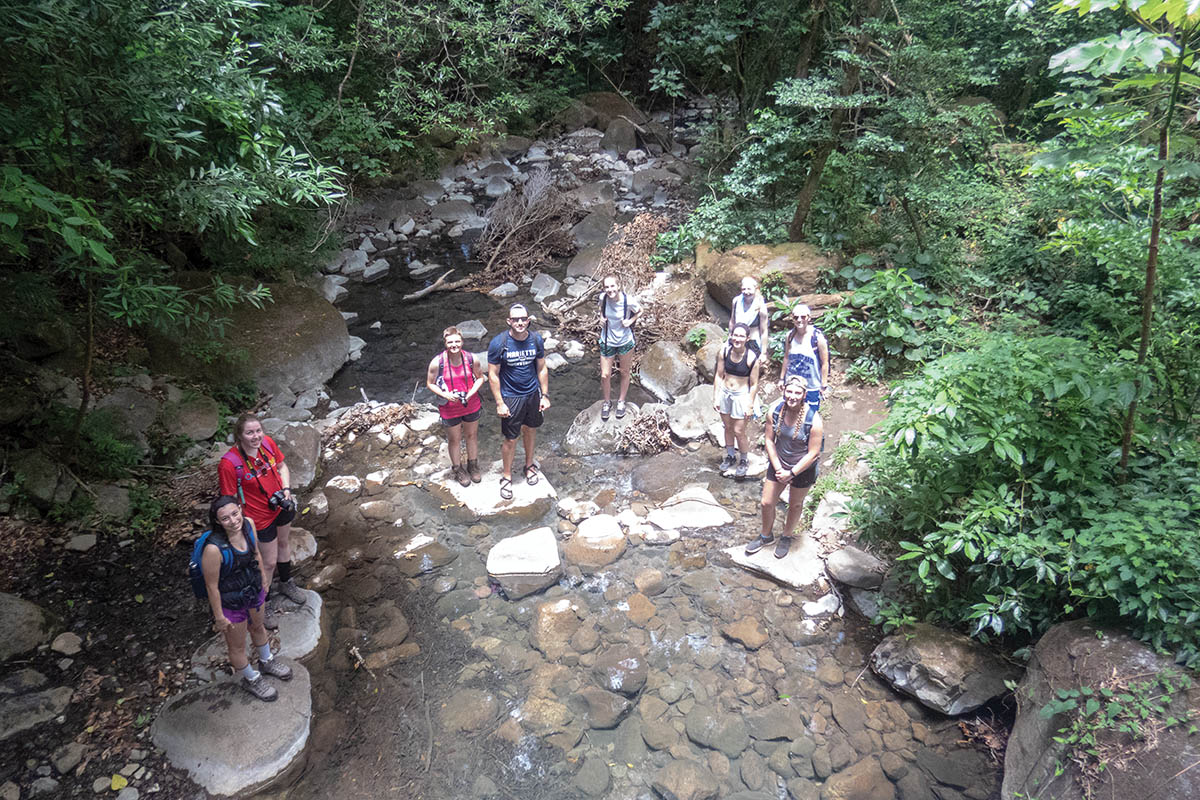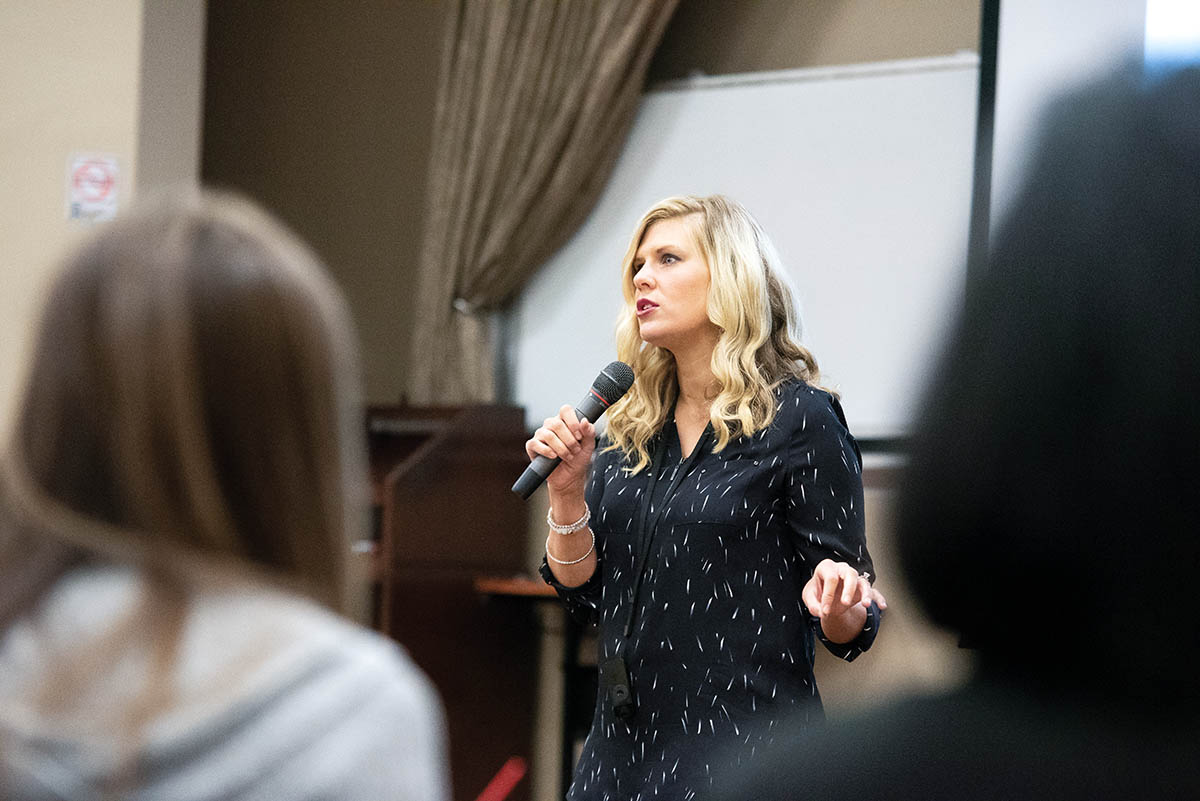 ---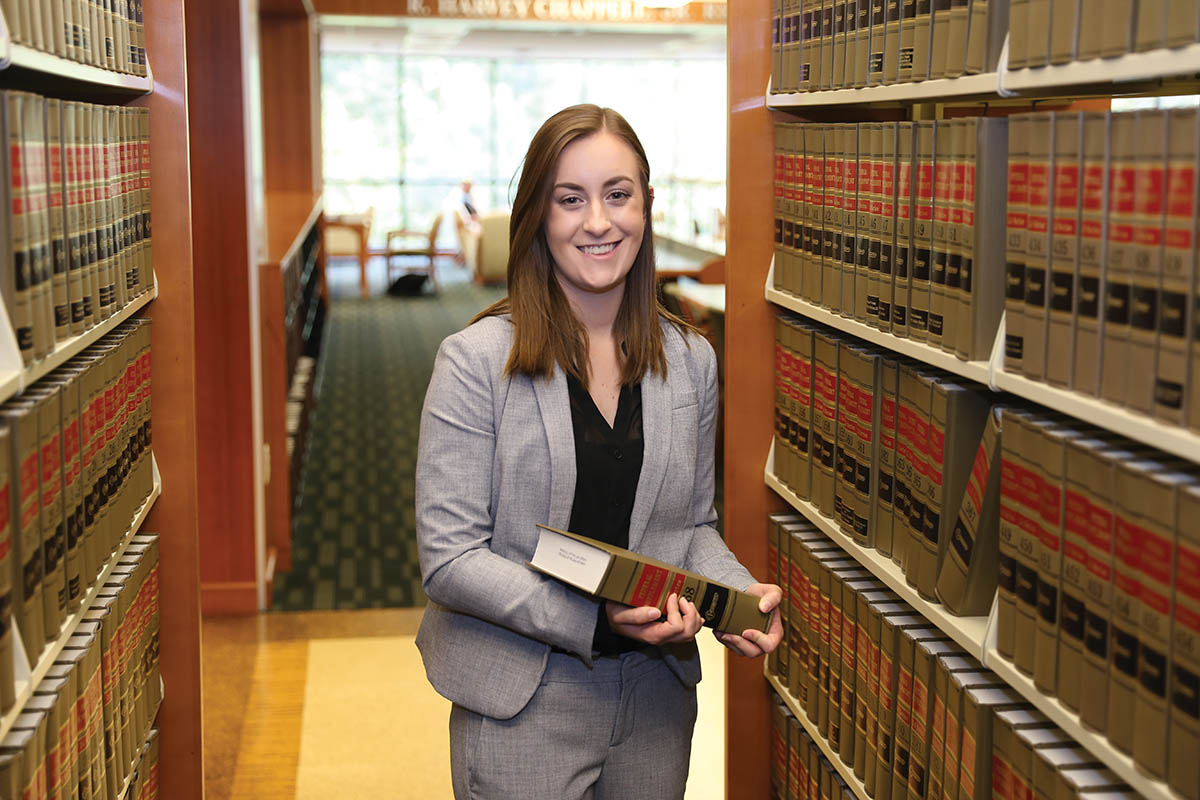 "What I really appreciate about my job at the PELE Clinic is that I am gaining real, practical legal experience. I feel less like an intern because I have a lot of responsibility and have the opportunity to take the lead on projects. I also appreciate that I have had the opportunity to improve many of the skills essential to being a lawyer, such as public speaking, legal writing and client interactions. Law school certainly is not fun, but working for the PELE Clinic and having real legal responsibility has renewed my faith in my decision to become a lawyer. However, the most gratifying part of this experience is having the opportunity to help families in the area. Lawyers often get a bad reputation, but in this job, I have been able to work closely with families and their children to help ensure they receive the education they are legally entitled to get. It is extremely rewarding to know that you play an integral part in assisting families who typically would not be able to afford legal services and to ensure the rights of special needs children in the community."
Biography: Maria Stickrath '17 majored in Political Science and History, and minored in Leadership Studies at Marietta, graduating Summa Cum Laude and with Phi Beta Kappa honors. The summer following her first year at William & Mary Law School, she worked as a Student Advocate at the Parents Engaged for Learning Equality (PELE) Special Education Advocacy Clinic at William & Mary. The clinic provides legal services to families of children with disabilities to help them with eligibility or Individualized Education Program meetings, discipline matters, mediation and administrative hearings at no cost to the families.
---