Walking into Matt Dole's central Ohio home, it's abundantly clear he loves his work.
Adorning the walls of the political consultant's 19th-century house are posters, banners, framed newspaper clippings and other political campaign memorabilia dating as far back as the Civil War — including items supporting prohibition. "I'm not a teetotaler, I just like the pennants," says Dole '01.
"I work in politics — part of my job is working on campaigns and you accumulate [campaign items] just working in politics. So, at one point, I said I either need to start to collect or throw it all out. And, so I chose to collect."
Dole's collection focuses on his adopted state: Ohio.
"A lot of people in the hobby will focus on one candidate or one type of item. If it's Ohio, I'll collect it — down to the township trustee level. I have a Boehner for Township Trustee [sign]. That's real local. And any type — I have paper, buttons, posters; if it's Ohio, I'll collect it."
Cabinets, shelves and walls in an upstairs office show the breadth of Dole's collection, including a wall showcasing one of his largest caches — items from the Taft family. From a Gov. Bob Taft bobblehead to a pair of "No Graft for Taft" nylons from the 1948 Howard Taft vs. Harry Truman presidential election, it's hard for Dole to pass up any Taft-related swag he finds on eBay, at auctions or at political memorabilia shows.
Ohio's 67th governor, Bob Taft, visited Dole's home when he was in the area.
"Matt has the best collection of Taft family pieces I have seen anywhere — four generations from President Taft, my great-grandfather, to my grandfather, Sen. Robert A. Taft (Mr. Republican), my father, Sen. Robert Taft Jr., and my own campaigns for Secretary of State and Governor," Taft says. "He has worked hard at his collection for a number of years and has a detailed knowledge of the candidates and their campaigns and offices held."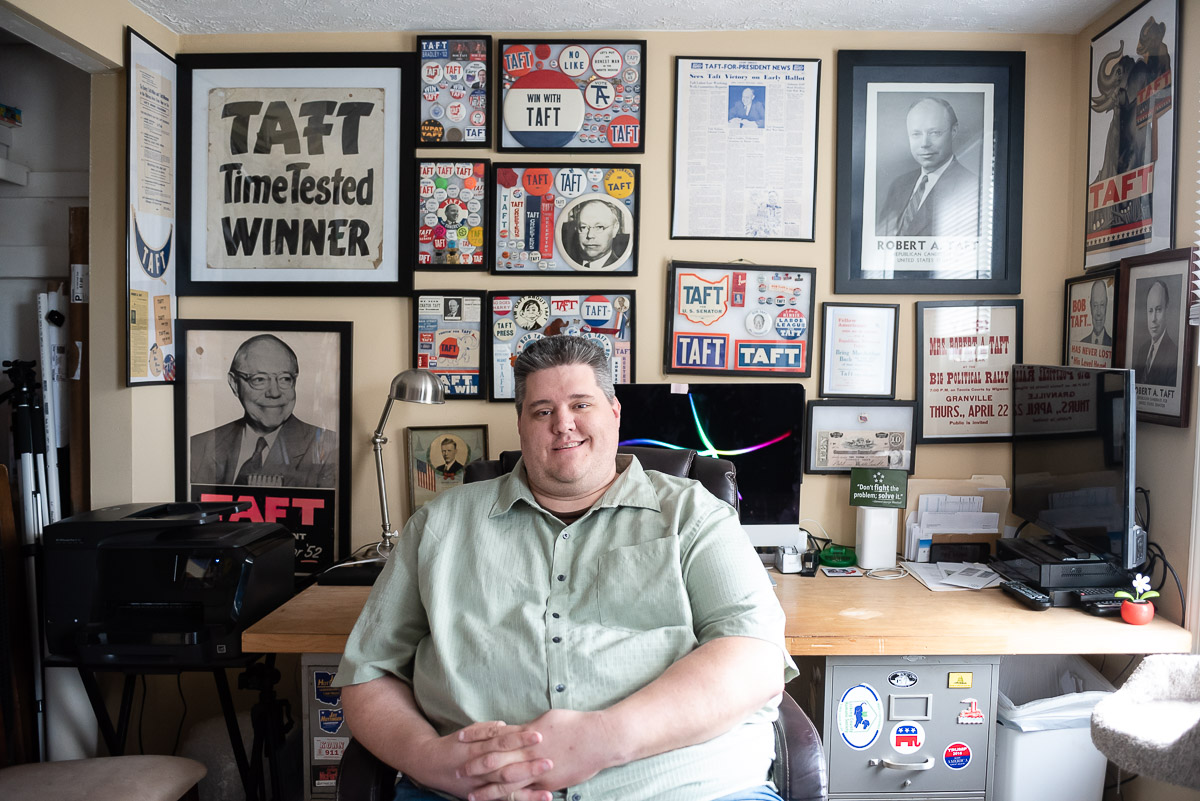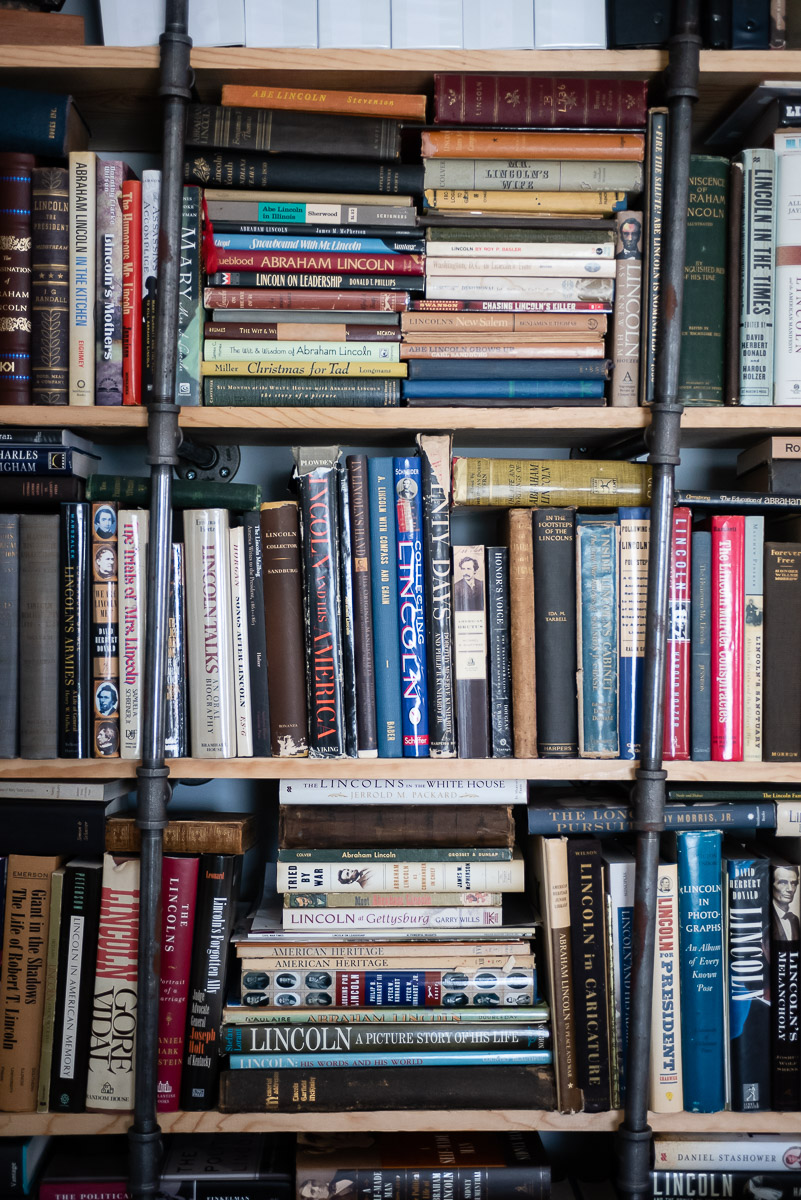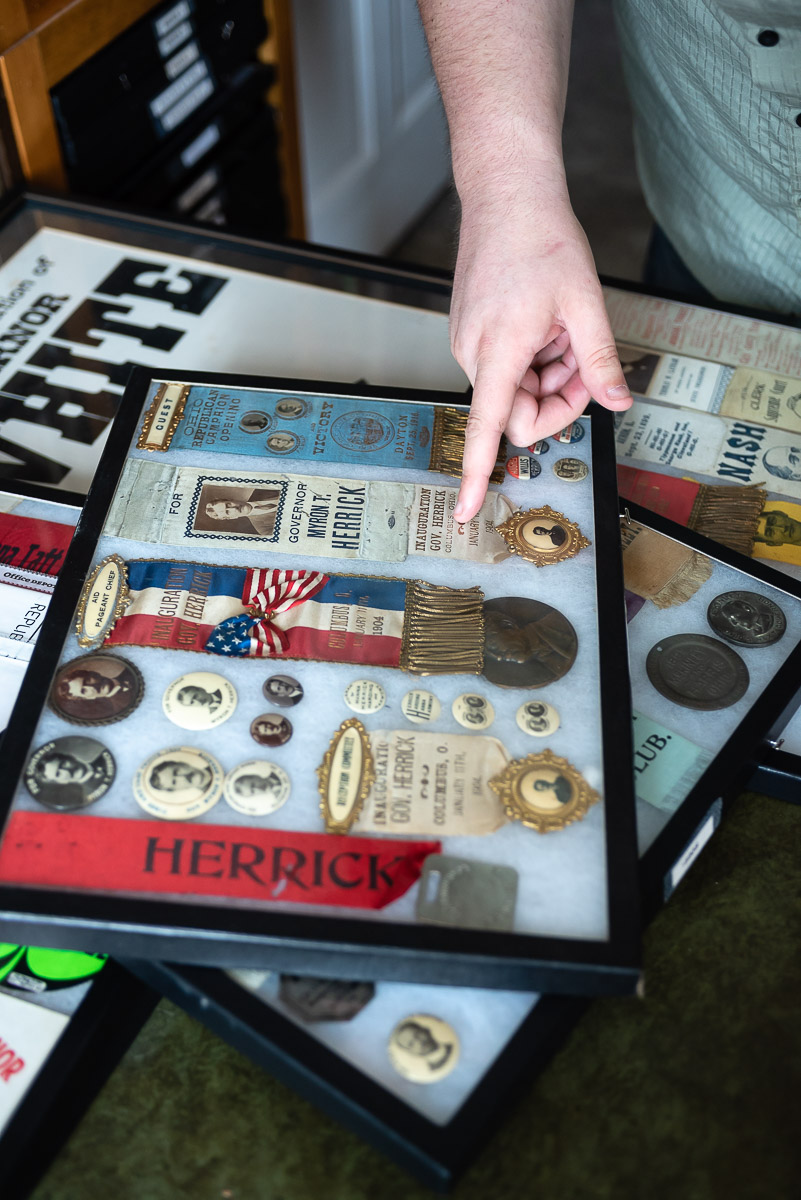 > 
Rooms in Matt Dole's central Ohio home are dedicated showcases for his political campaign collection
Dole first became interested in politics after a man running for state representative in his home state of Vermont visited his family's home.
"In 1990, I was 11, and a guy came to our house. We lived right at a T intersection of two major thoroughfares and we had a big second story. He wanted to put a banner out — like a 30-foot banner — on our porch. It interested me that he sort of came and asked us for help. I remember thinking, 'He needs us to help him?'" Dole says.
The candidate — a Democrat like Dole's parents — ended up winning, and Dole was hooked, though he aligned himself with the Republican Party. After majoring in History at Marietta, working in local politics and writing a political blog, Dole drew the attention of a communications consulting firm that works with political campaigns. He began working for the firm full-time at the end of 2007.
"We've done U.S. Senate races, Congressional races — Bill Johnson [the Congressman who represents Marietta's district] is a client so I get to stay involved in Marietta and southeast Ohio politics," Dole says. "I've now worked or volunteered on nearly 200 campaigns, so it doesn't really get tiring. It's really the competition for me. I think I'm really working to help make the world better, but it's a chess match and it's a thousand decisions, and you get a final decision, and you move on to the next ones."
As for his hobby, Dole doesn't believe his collection will ever be complete.
"I have a list of things that I want, and when I find them I get excited," Dole says, pointing out a Taft for President poster on his office wall that he had recently added to his collection. "I've known of it for about five years and had never seen one before. Someone actually emailed me and asked, 'How much is that Taft for President portrait poster worth?' I was like, 'You found the right guy because it's worth a lot more to me than to anyone else.' It's nice to add those things as we go."
- Gi Smith