There's nothing like being a part of a team, especially when you get to celebrate one of your teammate's momentous accomplishments.
When Brittany Curry '15 approached home plate during Marietta's Alumnae Softball Game, past and present players cheered as the former second base/outfielder received her new rank — United States Air Force Captain — during a ceremony she chose to have at Marietta.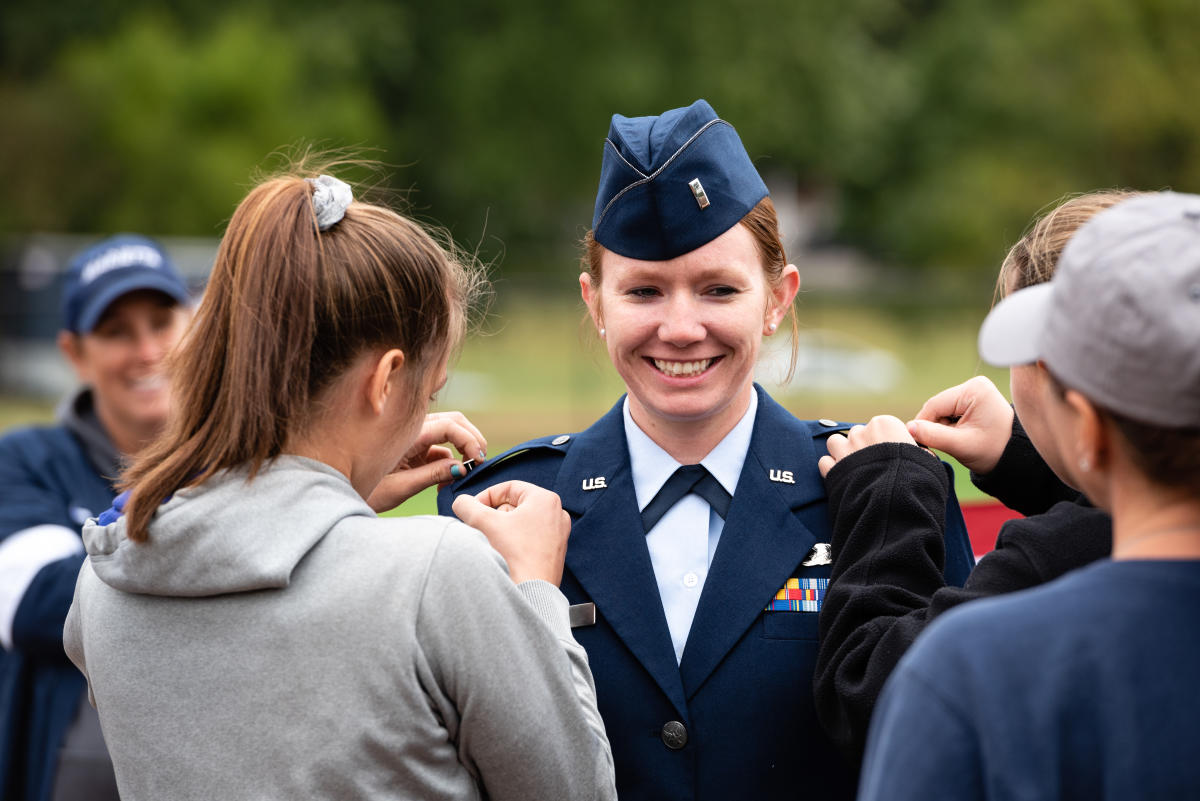 "I feel lucky to be able to celebrate such a big accomplishment with her," says former teammate and current assistant softball coach Brianna Finck '17.
Curry was effectively promoted from 1st Lieutenant to Captain on Oct. 2, but also wanted to share this moment with her Marietta family during a promotion ceremony. Stationed at Beale Air Force Base in Northern California, Curry is the Chief of Public Affairs for the 9th Reconnaissance Wing, and serves as a strategic communications advisor to the Colonel who commands the 9th RW and is the commander for the entire installation.
"Whether it was the time in Alpha Xi Delta, hours on the softball field, employment in various work study jobs, dedication to the St. Jude Up 'til Dawn program, leadership studies in McDonough, internship at the Stonewall group downtown, or the investment of time into my development by the professors, faculty and staff — or all of it together — I'm a better leader, teammate and friend because of what Marietta gave to me."

— Capt. Brittany Curry '15
"I chose to commission into the U.S. Air Force for multiple reasons, both on a superficial and deeper level, but ultimately I wanted to grow as an individual while serving as part of a team. Growing up as an athlete, part of my identity and values involve bringing my best self into an organization for success of the group as a whole. The Air Force was where I chose to pursue that desire, and I haven't regretted my decision."
Growing up in a military family, Capt. Curry knew as an undergraduate Graphic Design and Marketing student that she would follow in her father's footsteps. "My dad, who retired as an enlisted member, pushed me to pursue my education first before making any decisions, but starting my freshman year I knew the service was where I needed to be."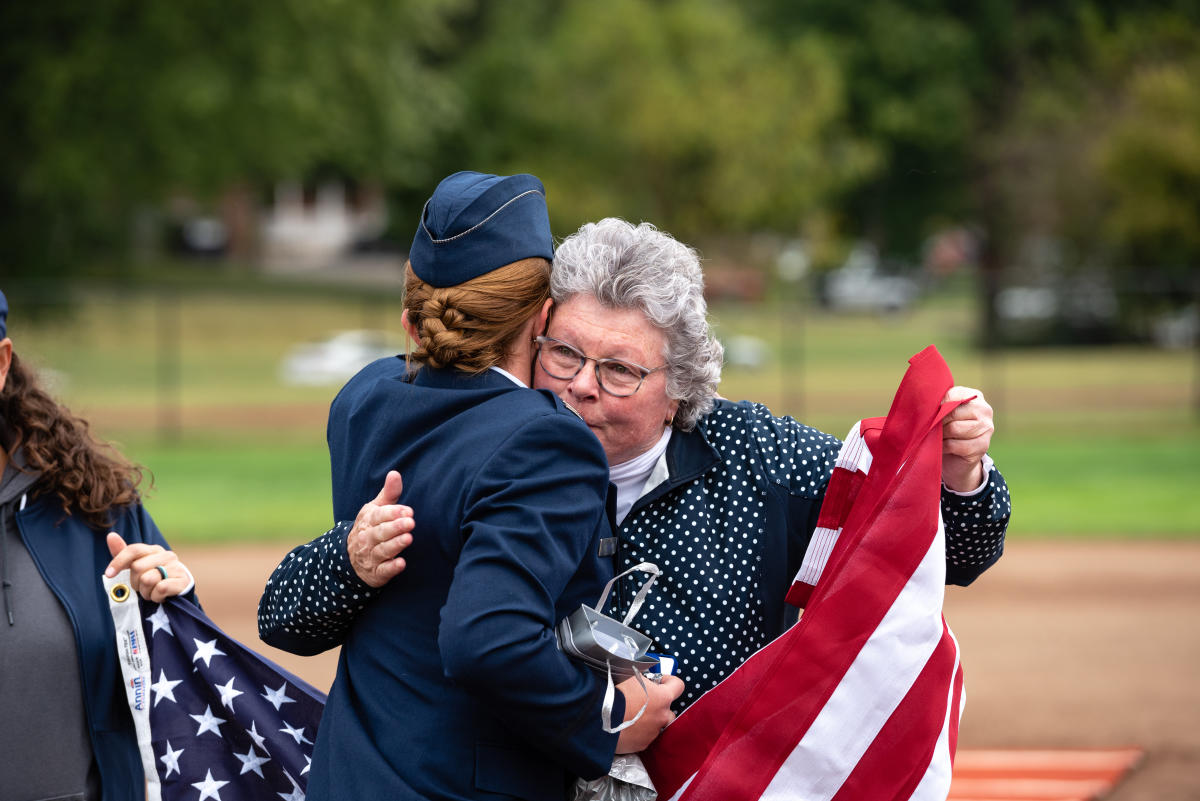 Just before graduating, she was selected into the USAF Officer Training School and would commission in the Public Affairs program.
Softball coach Jenn Castle, who served as an assistant coach under Jeanne Arbuckle when Curry played, was touched that Brittany chose to include her softball family for her promotion ceremony. "As a student and now alum, Brittany has always been deeply engaged with Marietta and looking for ways to represent our institution," Castle says. "With her choosing for this ceremony to take place on the mound, I think it reflects back to her time at Marietta and when she was a softball player. Brittany was able to grow and learn a lot of life lessons on this field, and for her it's a place that feels like home. I am so proud of everything she has been able to accomplish upon graduation from Marietta and I just feel honored to have been her coach and now her friend."