Amanda Hardt '13 has been making some changes lately. Big, life-altering changes.
"This is the first time I've ever lived alone," she says. "I went backpacking at Glacier National Park in Montana on my own. I'm trying to be more independent. I think these changes have really helped me grow as a person."
Another modification has been her renewed passion for community service. Amanda, who ran cross country at Marietta College, is a board member and runs the social media for PUMPed to Run in Pittsburgh. The program works to help homeless people, who are often isolated, form friendships, encourage self-sufficiency and build resilience.
Amanda and other mentors travel to homeless shelters around Pittsburgh at designated times to go for a walk or run with someone living at the shelter.
"One participant that I walked around the Pittsburgh area with said she felt we had an instant connection because we have the same name," Amanda says. "We talked about some goals and how she could reach those goals. But in the end, I think she was appreciative to have someone walking with her and no one was judging her."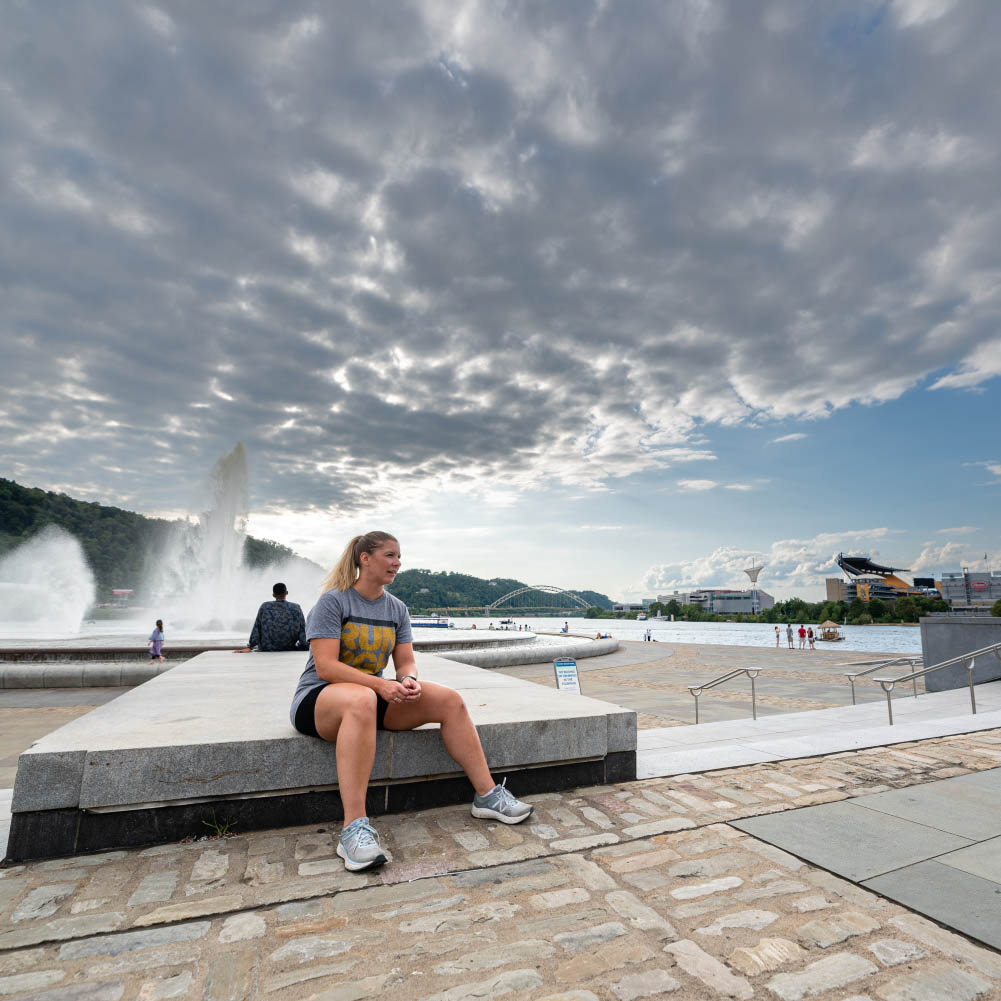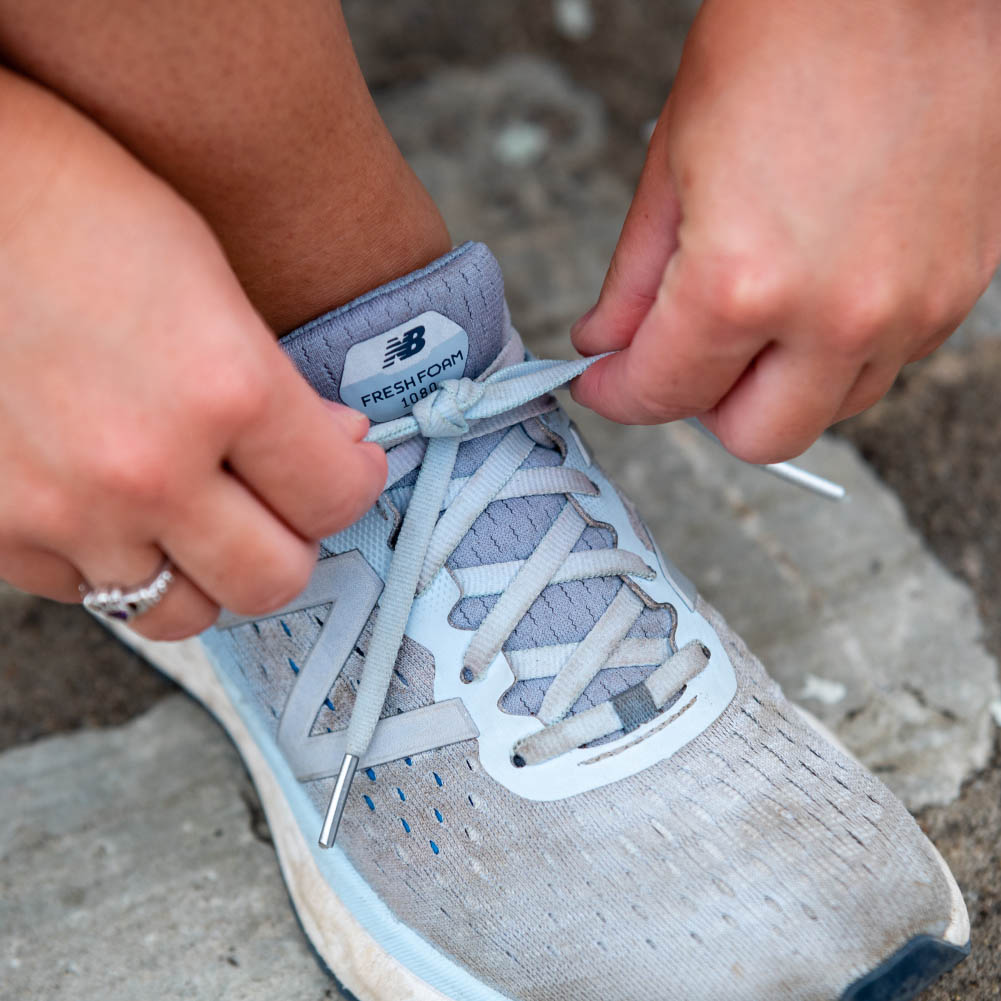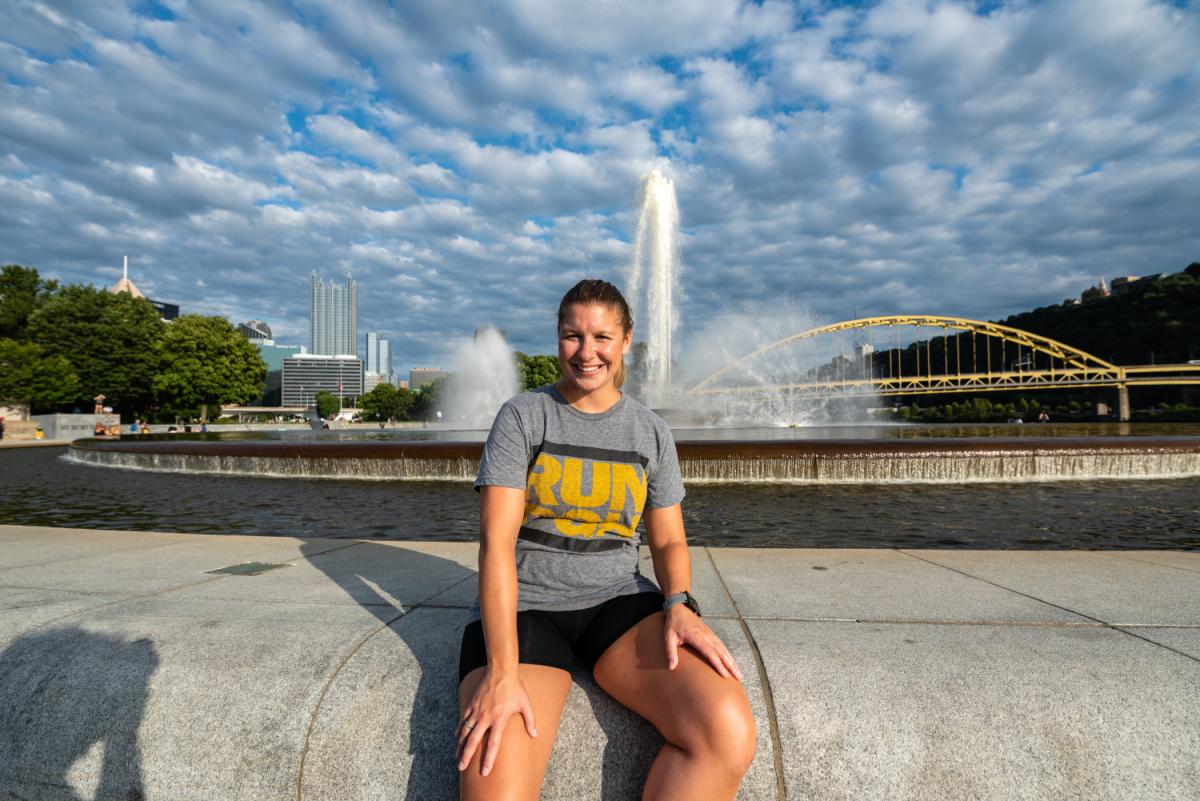 Hardt, an avid runner who shares her exploits on her own social media accounts, loves running around the city.
"I know some places that are cool to look at while running," she says.
Colleen Cadman, a fellow board member, says Amanda hit the ground running and she has made a positive impact on the organization.
"Her super bubbly personality, and her enthusiasm for running and mentoring other people is amazing," Cadman says. "It's great to have her involvement. I know she's helped with a lot of other things, and we're excited that she's dedicated time with PUMPed to Run."
In recent years, Amanda volunteered at the Pittsburgh Marathon's children's race and as a finish line spotter at a recent PUMPed to Run 5K.
"I've always been that 'super fan' at watching other people run. Watching other people meet their personal best is really fulfilling for me," she says. "I'm a very loud person and I know how it feels when you are running and tired, and having someone cheering you on is really inspirational."
Amanda earned a Bachelor of Arts degree in Advertising & Public Relations and is now a marketing specialist with PNC Bank. She believes her experience at Marietta helped develop her desire to volunteer in her community.
"I was really involved in high school, but fortunately Marietta helped me get more involved in the community and I really loved it," she says.
As a student, Amanda volunteered at the Humane Society, was a youth soccer coach at the Marietta Family YMCA, participated in park clean-ups and helped with the fundraising for a women's shelter.
"I had a lot of opportunities and I was able to see the impact," she says. "Also, I have become involved in groups after College while connecting it with my career. I've been a part of the United Way of Southwestern PA for the past two years. I am grateful for what I learned at Marietta, and to work at a place that encourages us to get involved."
- Tom Perry