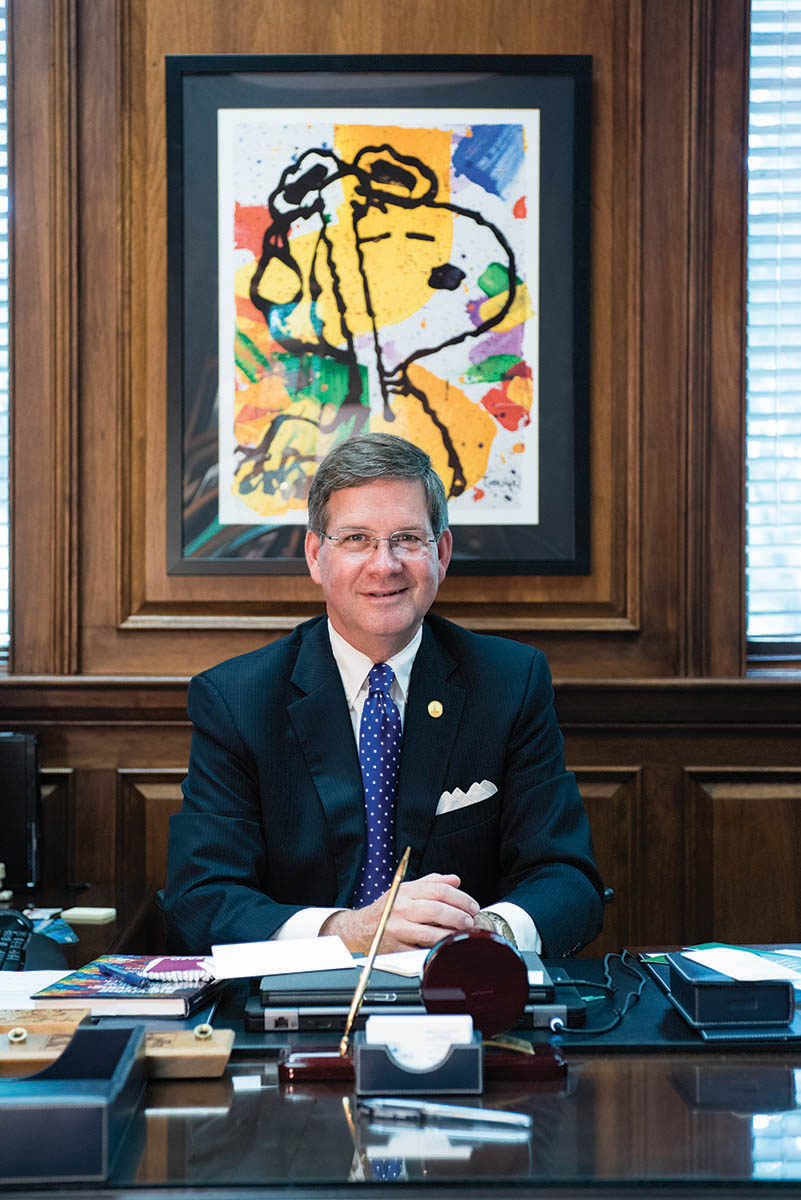 Over the course of the past year, I have met with hundreds of alumni who all start their conversations the same way: "I love Marietta College."
From there, the lifelong Pioneers begin to share stories of their days as undergraduates — from the first time they stepped onto campus to the day they met their future spouse or partner in class. When it comes to alumni, the decision to attend Marietta College is already a no-brainer.
The challenge that lies ahead is reaching the next generation of Pioneers. With so many colleges to choose from, how can we make Marietta College stand out?
We spent months working with Creosote Affects, one of the nation's top branding companies that specializes in higher education, to create a pathway leading Generation Z to Marietta.
Working with a cross-section of campus and alumni, Creosote Affects has provided us with a new blueprint on how to advance our brand. Though we already knew what makes Marietta College a remarkable place, what Creosote provided us is a branding strategy that unifies the way we share our story with various audiences — whether the audience is a prospective student, current students, the alumni base or prospective donors.
As we consistently share our story, our image will grow and people who don't know us now will forge a great and lasting impression of Marietta College. We have unique accomplishments to share and guiding principles that set us apart. This branding strategy guides the words and the design we use, and the stories we highlight, to help us express our points openly and authentically.
Our brand is more than a logo or a tagline — but the message, "Bring forth a Pioneer," is one that will be ingrained in all our communications. It's more of a feeling and a promise of who we are. Through consistent design and messaging, we will build and craft the way people think about Marietta College — it's our personality. The brand will impact prospective students, current students, employees, alumni, donors and more.
We're in the early stages, but we've already developed some new publications that express the new brand and created a video, which we will use in movie theaters in Central Ohio to reach one of our targeted audiences.
Marietta is more than just a small, liberal arts college in southeast Ohio. Marietta College is an experience that makes a tremendous impact on the lives of all it has reached. The stronger our brand messaging, the greater the potential is to attract and retain talented students and professionals to be a part our Marietta family. These future Pioneers also love Marietta College … they just don't know it yet.

---
Follow the President Online
twitter.com/President_Ruud
instagram.com/presidentruud
facebook.com/MariettaCollegePresident