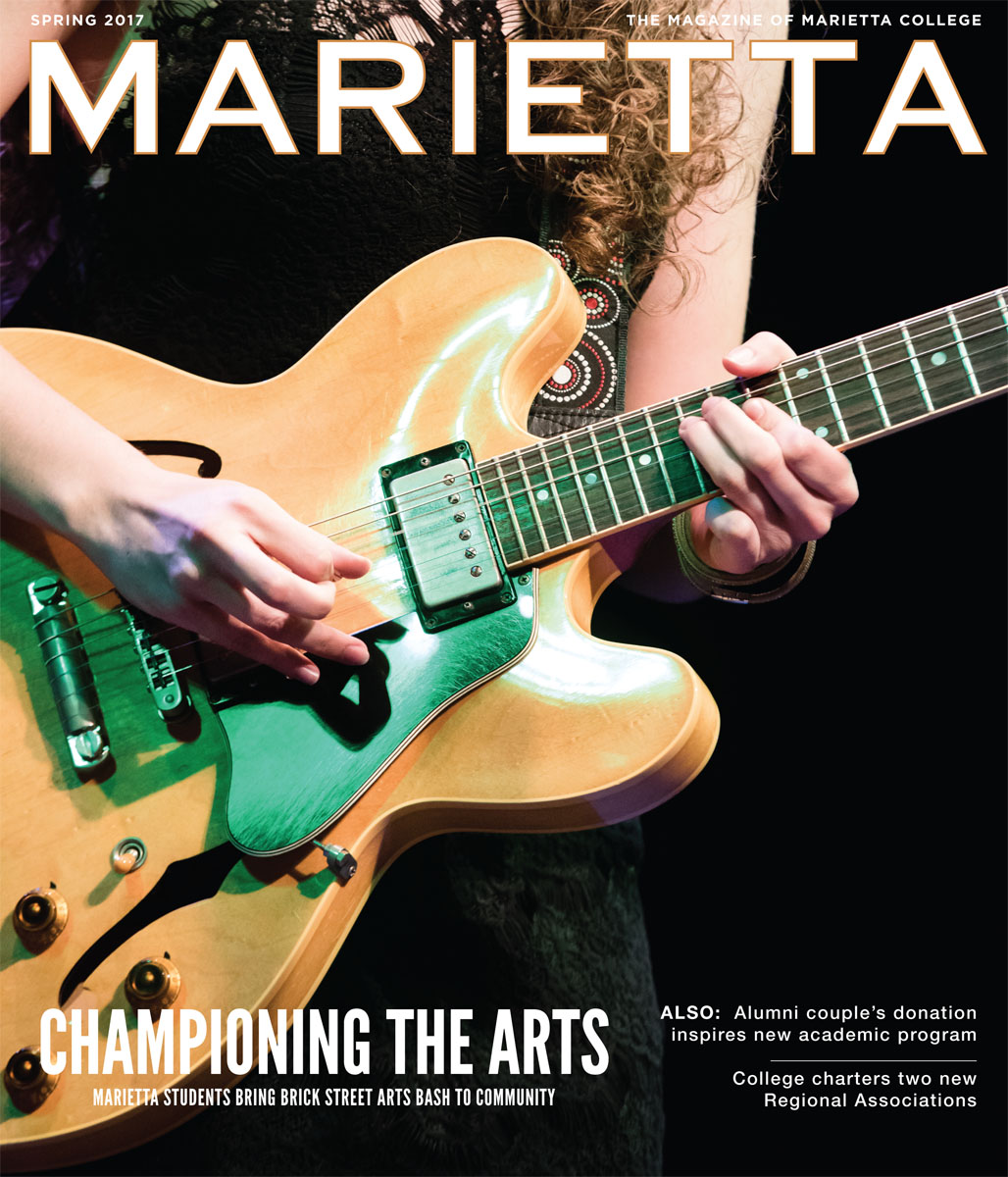 Spring 2017
Dance, music, art and theatre were front and center during an all-day event in downtown Marietta this spring. Music students spent months working with the Music Associate Professor Marshall Kimball and McDonough Center's Leader-in-Residence Donna Collins to book acts and performance venues, line up participating food trucks, and collaborate with the city in preparation for the Brick Street Arts Bash.
The one-day festival highlighted the talent of local and regional artists, and provided a free cultural event to the community, showing the importance of having access to the arts, regardless of age.
The arts are front and center in this edition of Marietta, The Magazine of Marietta College, which also includes a feature on how the College is working to create a new Music Therapy major, thanks to the generous donation of Don '81 and Leslie Straub Ritter '85.
Readers can also learn about the College's newest Regional Associations — the greater Columbus area and the Philadelphia area— which received charters this spring.
This edition is loaded with stories about students, faculty and alumni. If you have a story or letter to the editor to share or would like to include a class note, please email mariettamagazine@marietta.edu — we always enjoy hearing from readers!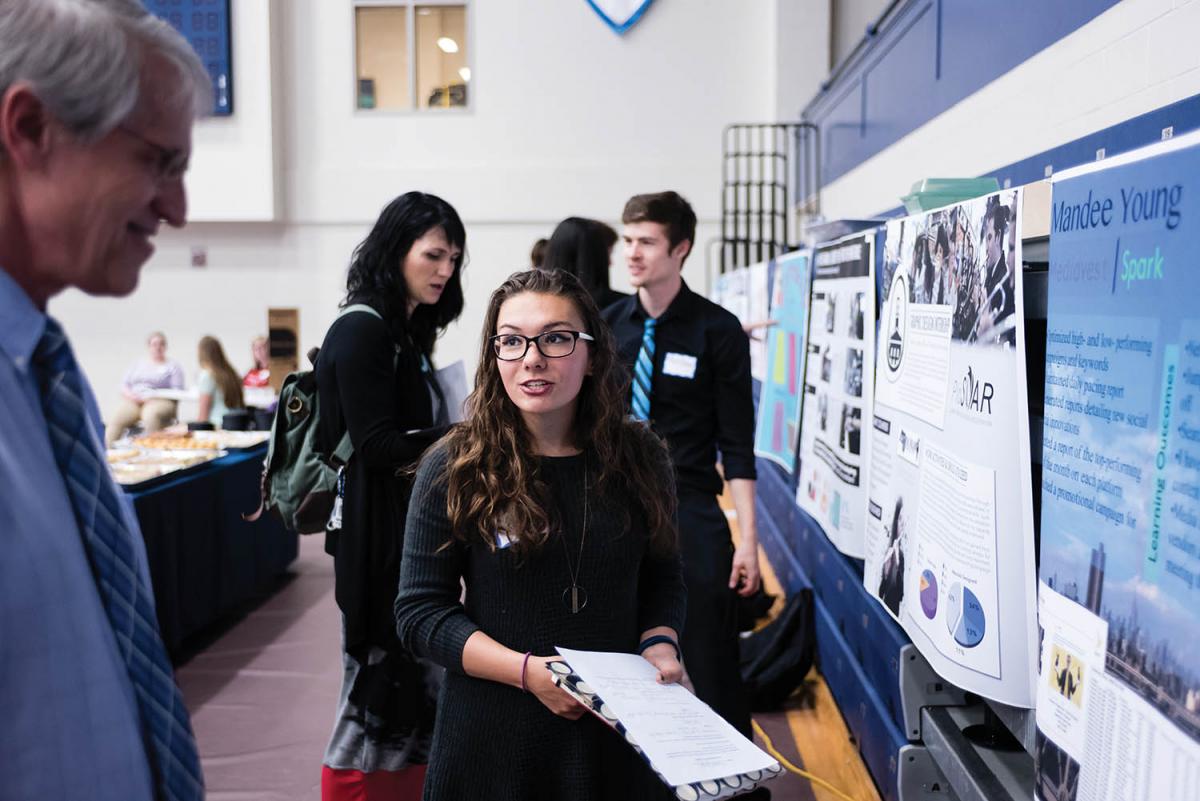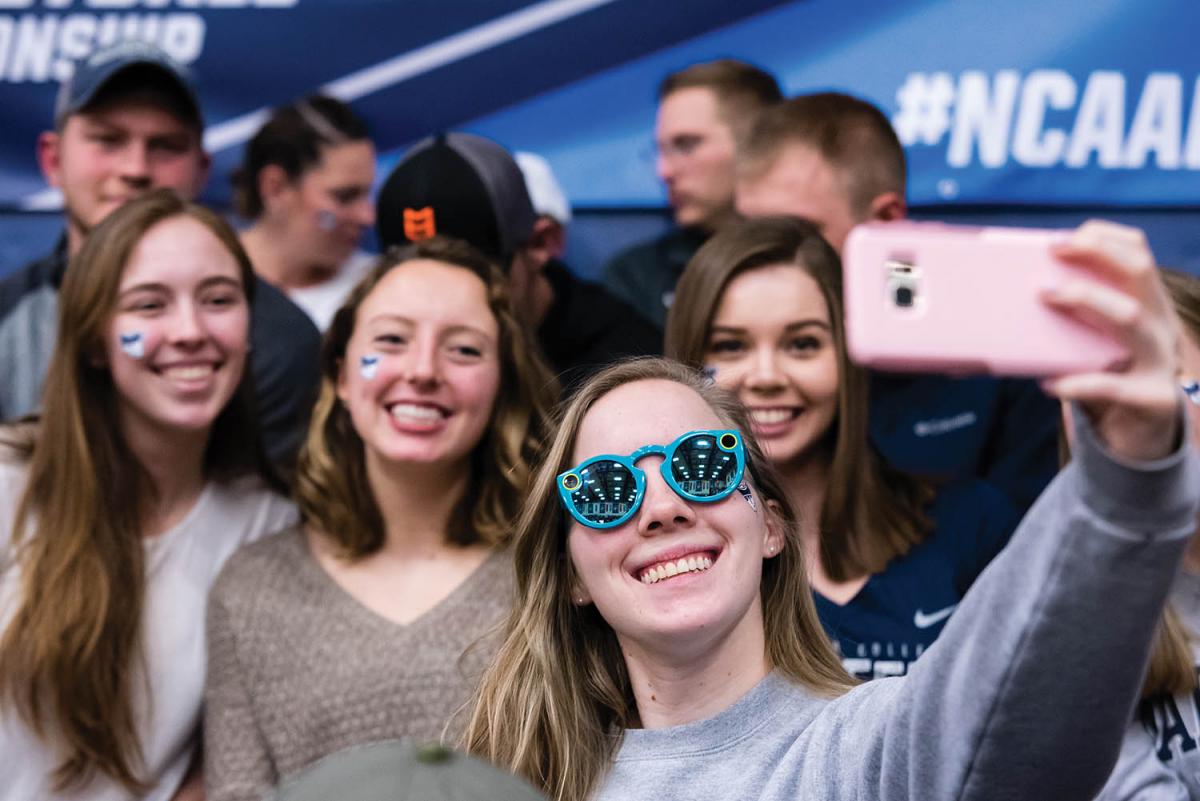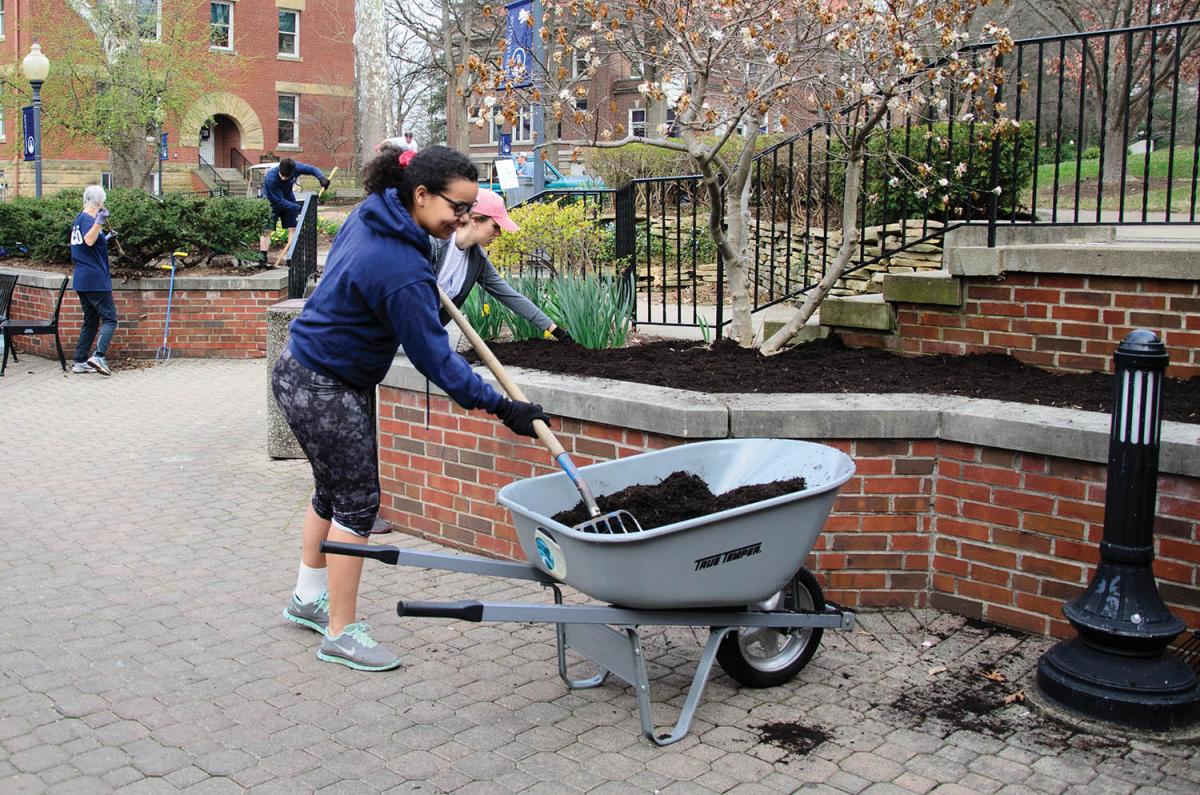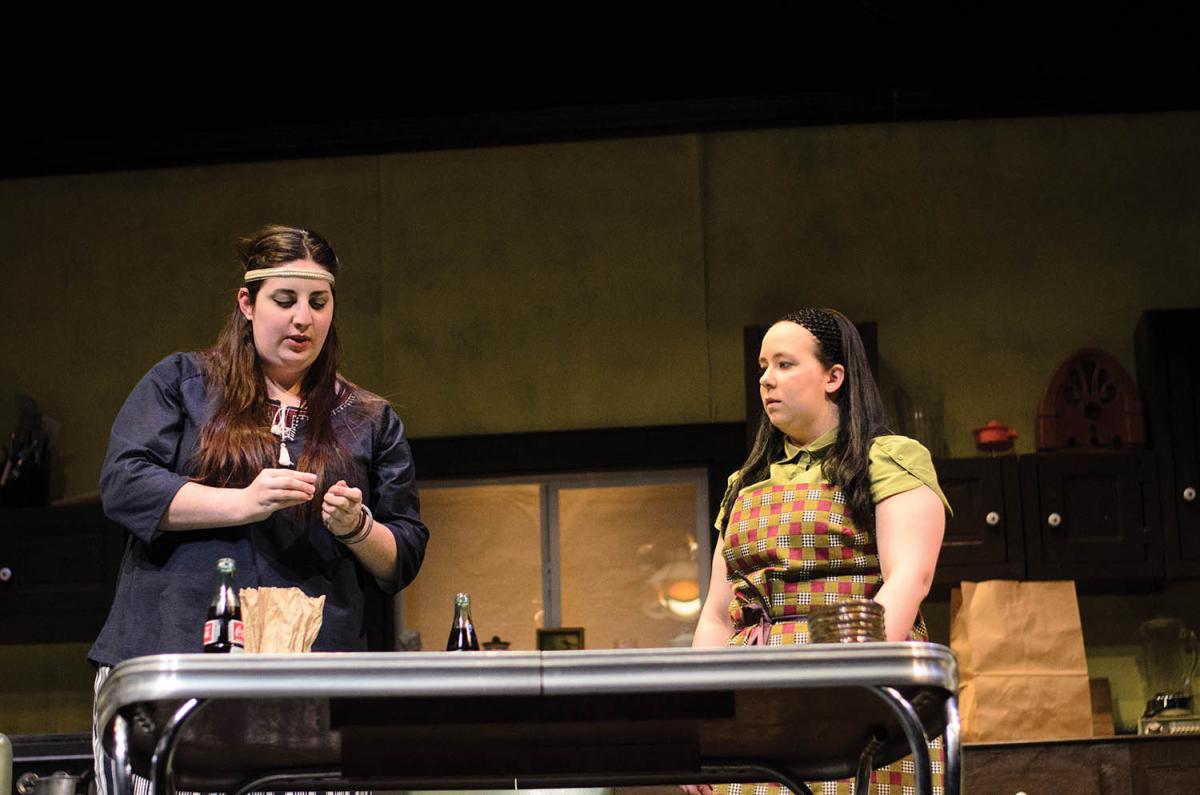 > Mandee Young '18 discusses her internship with MediaVest | Spark with Dr. Bob Van Camp during the poster session of All Scholars Day.
> New to campus this year was the Snapchat Squad. Receive fun updates of what's happening on campus by following us @MariettaCollege.
> Dozens of students and employees gathered on The Christy Mall this spring to do landscaping and other work as part of Green Up Day.
> The Theatre Department enjoyed another successful season of performances, including Crimes of the Heart this spring. Kat Watkins '17 (left) and Morgan Thompson '18 were two of the stars of the show.
​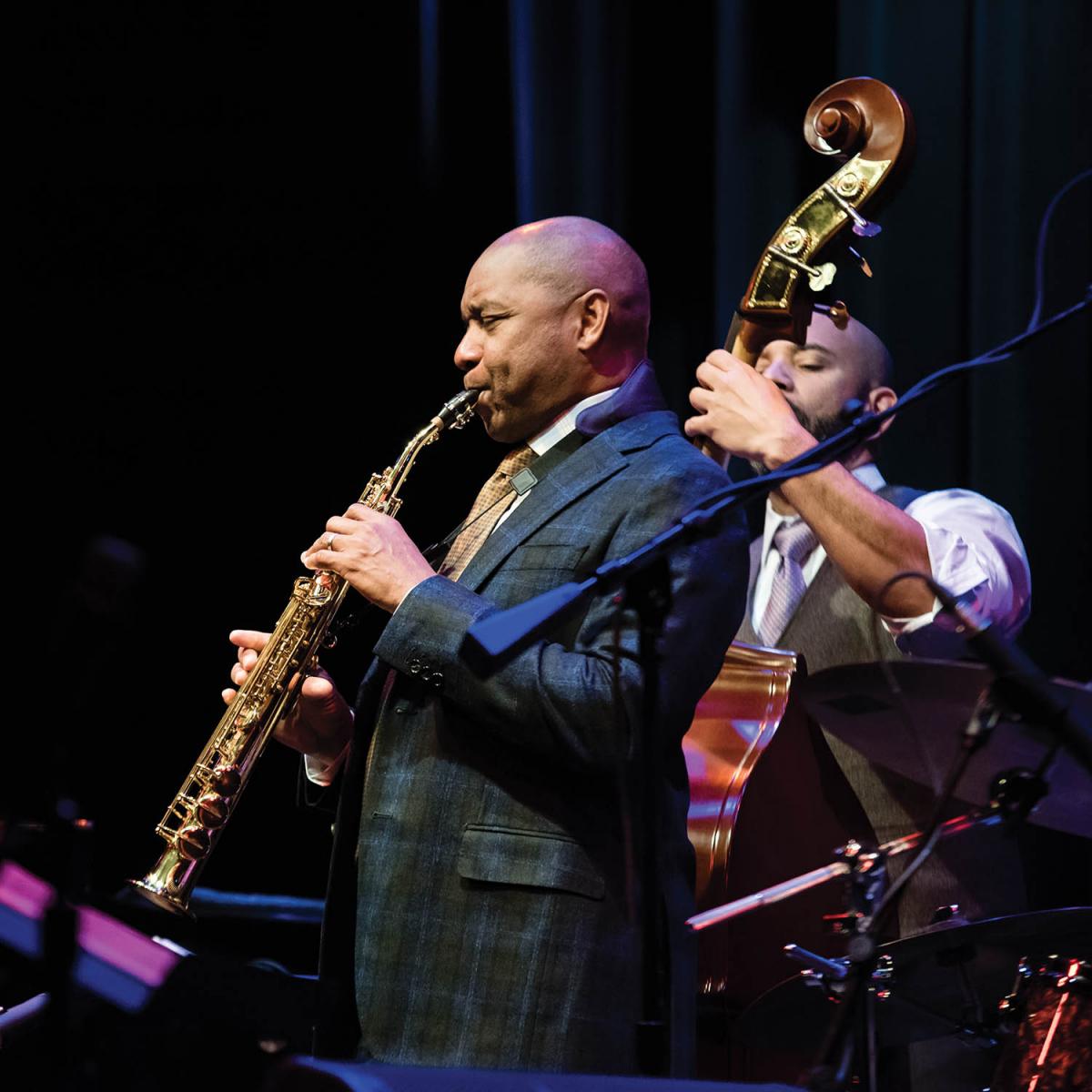 > This year's Esbenshade Series brought top talent to the community, including a performance by the Branford Marsalis Quartet with guest vocalist Kurt Elling.
> Students were excited to see the return of Doo Dah Day this spring. Trey King '17 competes in one of the many games set up for students near Harrison Hall.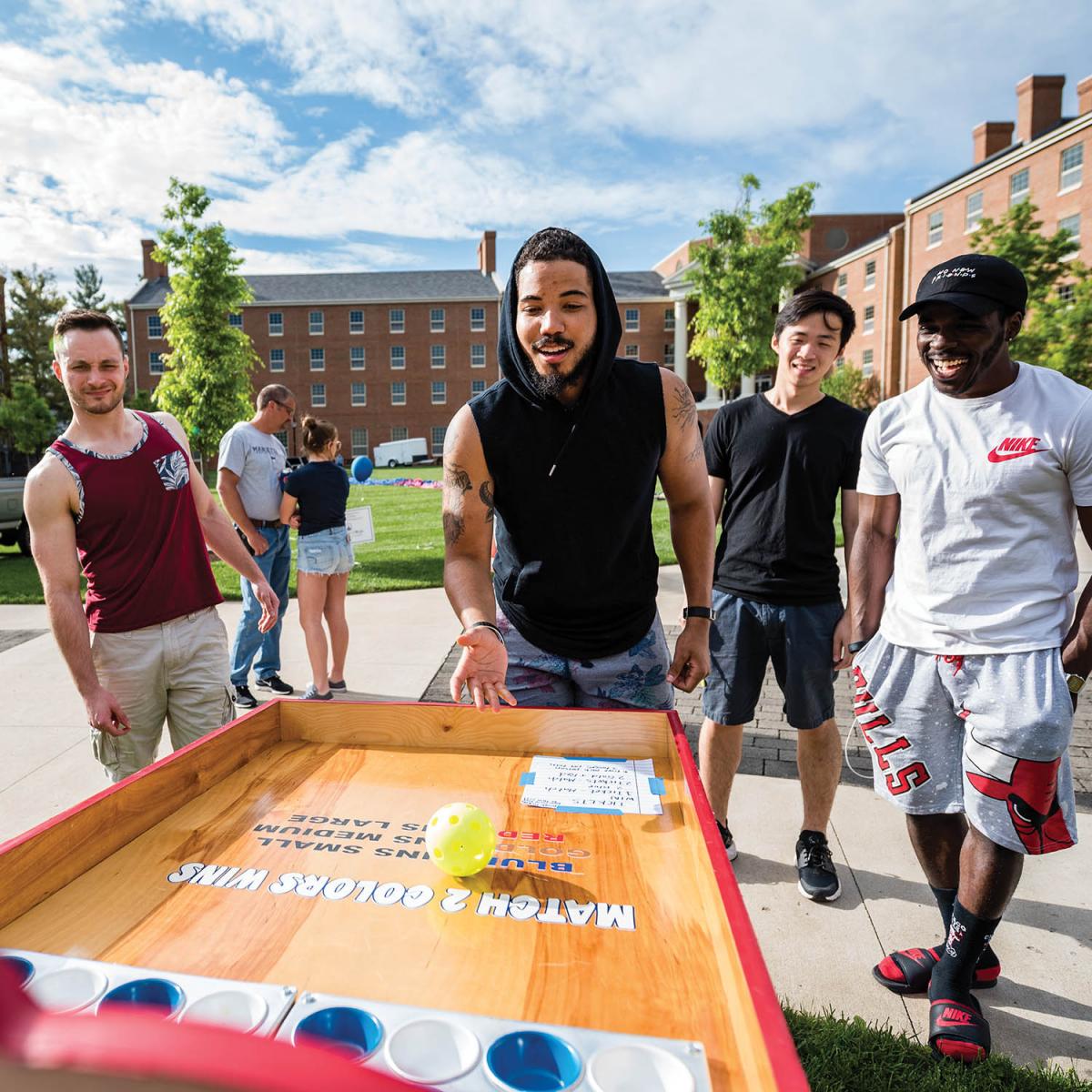 ---
Feature
The brainchild of a group of Marietta College students — most of whom are involved in the music department — the Brick Street Arts Bash was held in downtown Marietta in mid-April and showcased dozens of musicians, visual artists, dancers and actors to countless patrons drawn by the opportunity to celebrate a variety of creative talents...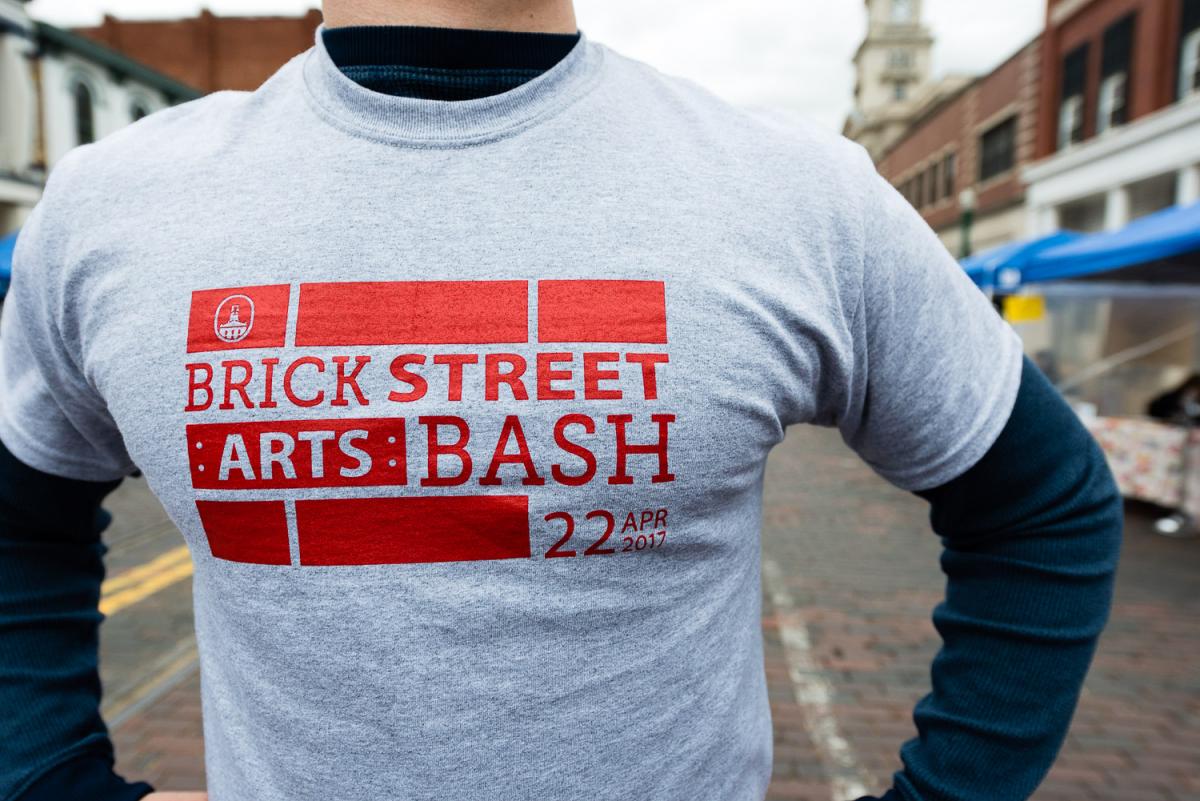 ---
Marietta Scene
Letter from the editor, and letters from readers
---
More Marietta
Pioneers: Athletic News
Developments: News from our Advancement Office
Marietta Moment
The Long Blue Line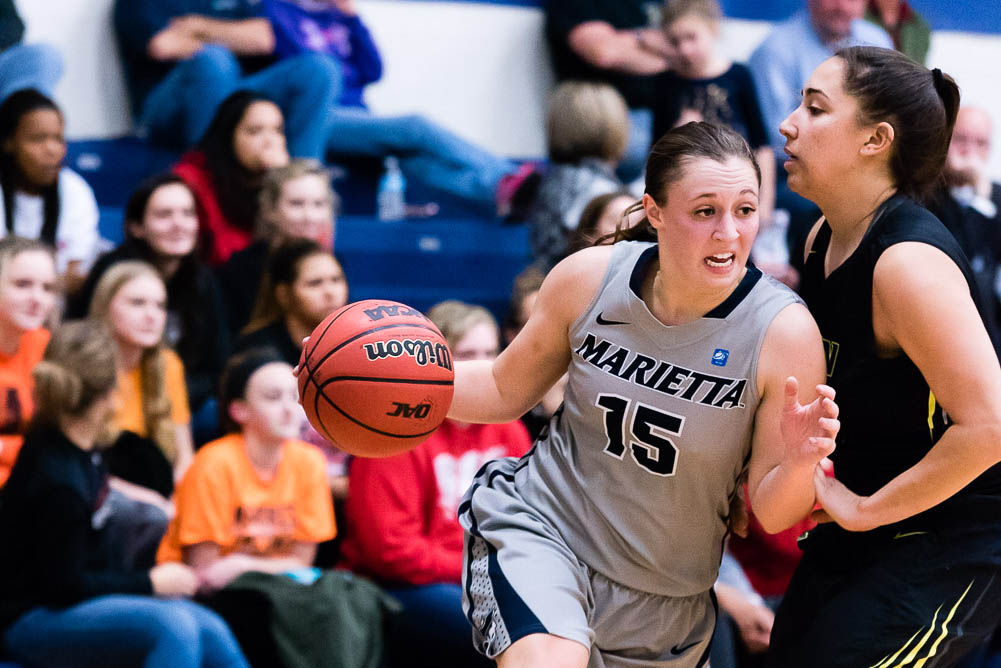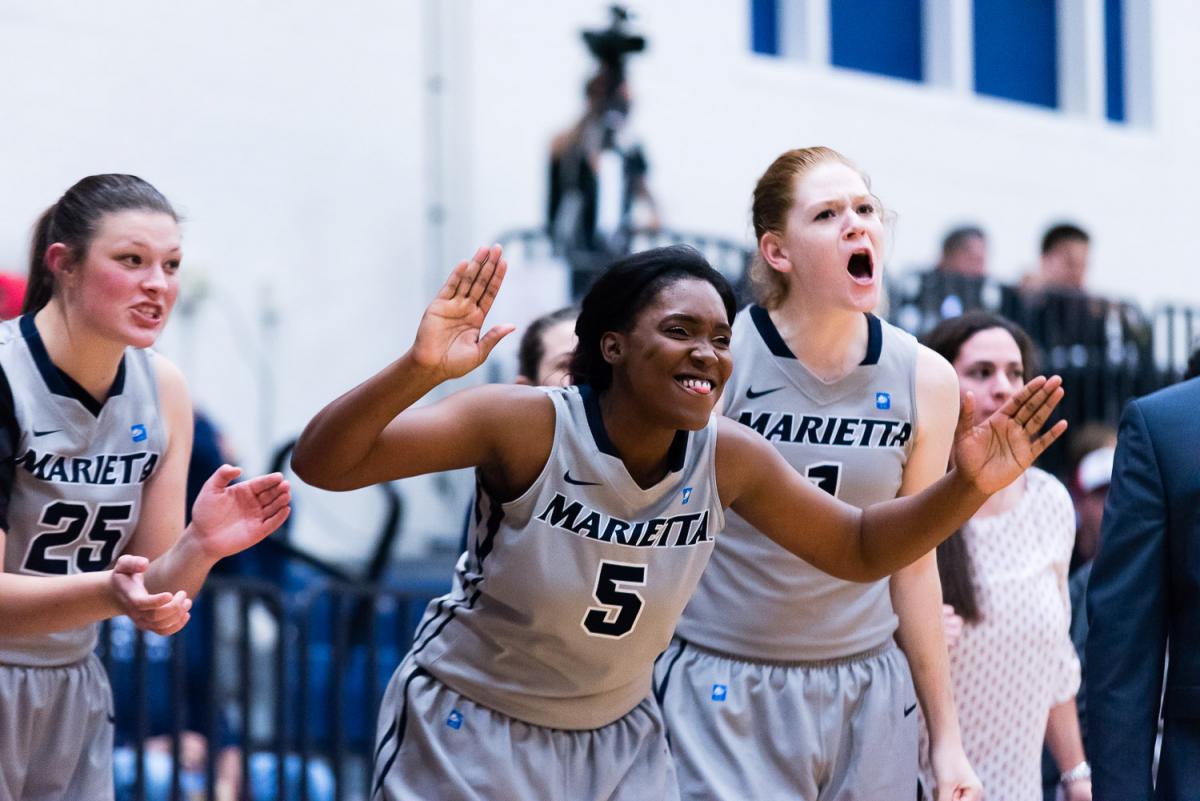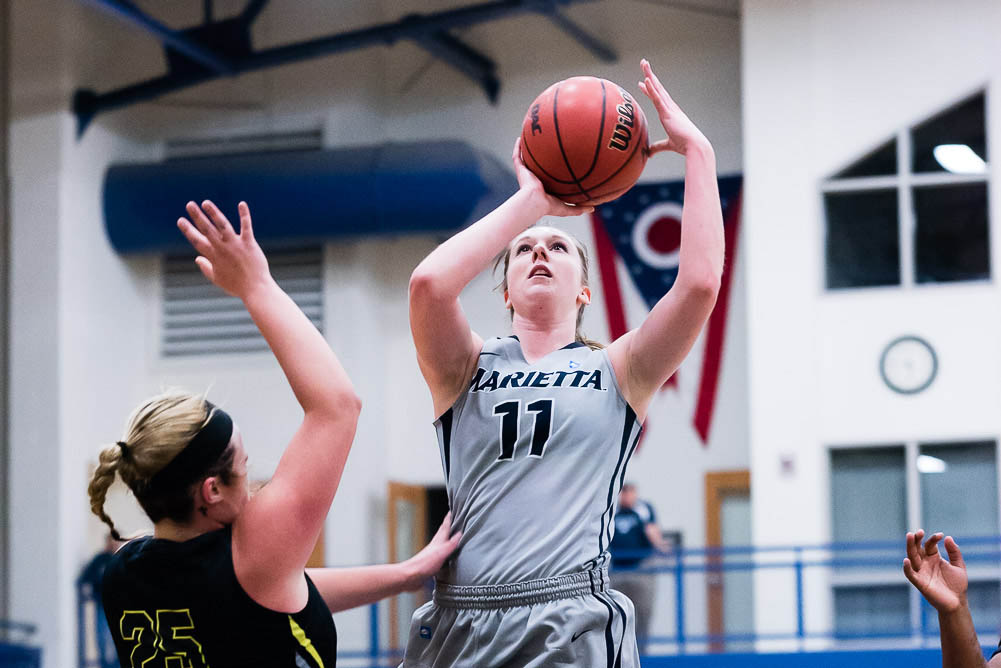 ---