During the decades he's spent teaching music and directing bands, Professor Marshall Kimball has seen what happens when budgets get tight.
"I think many in society see the arts as being an add-on in education — something that is extra," he says. "So when cuts need to be made, the arts are looked at first."
A year and a half ago, Don '81, H'18 and Leslie Straub Ritter '85, H'18 gave alumni and friends of the College another reason to eye the arts at Marietta first. At the time the alumni couple announced their $1 million donation to jumpstart a Music Therapy Program, they added a special challenge that would match all gifts to the Music, Art and Theatre departments up to $500,000 for five years. An anonymous donor added an additional $150,000 to the total, bringing the possibility for a total match of $650,000.
That challenge has had an immediate impact on the arts at Marietta College. So far, more than 25 donors have taken advantage of the Ritter Challenge Match.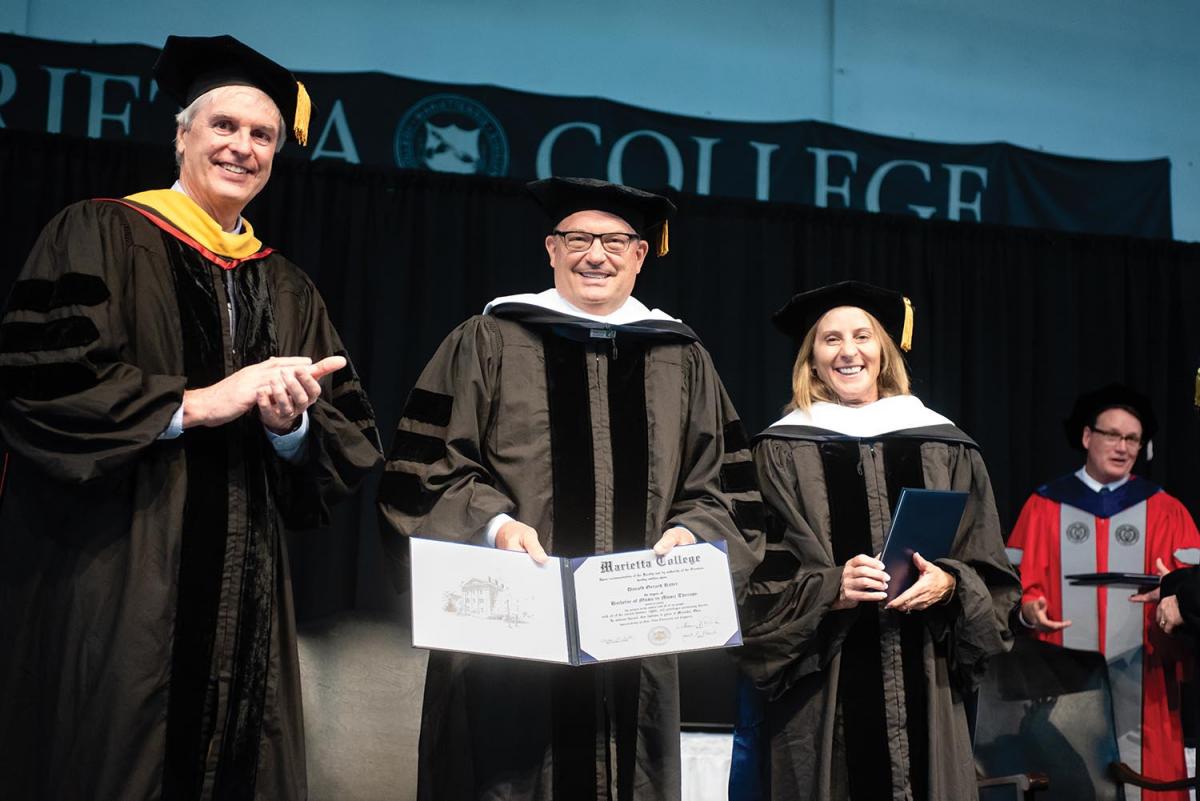 "Because of their support, we have been able to redo all of our facilities, including our band hall," Kimball says. "With this match program, we are seeing an intentional and incredible outpouring of support for the arts."
Jarrett Stull, Director of Gift Planning and Major Gifts, says donors may support any aspect of the arts at Marietta College, including establishing an endowed fund or designating the money to be put to use in full immediately. This has allowed donors, in consultation with faculty, to get creative in areas they feel need to be enhanced or new projects that need to be funded.
"I worked directly with two donors who took advantage of the matching Ritter gift," says Jolene Powell, McCoy Professor of Art. "One donor funded the Capstone and Annual Juried Student Exhibitions. Now we can prepare artwork for display and increase the awards for prizes such as Best in Design, Best in Painting and Overall Best in Show. The generosity of this particular gift elevates the exhibitions to be more professional and in line with juried exhibition best practices in the art and design fields."
David Makuch, Associate Professor of Theatre, says donor financial support — including the gift Charlene Samples '77 made supporting Theatre's greatest needs — impacts virtually all areas of the department.
"The arts are supported primarily through benefactors, and theatre is no exception," Makuch says. "Without the generous contributions made by supporters of the arts, our students would not be able to receive the caliber of education that Marietta is known for. Funds donated to the Theatre program help in a number of ways, including production royalties and expenses, guest artists, trips to see professional theatre, support for attendance at and participation in theatre conferences, and facilities and equipment upkeep and upgrades."
"The Ritters' generous offer allows your support to be doubled, making a huge impact on our students and what they will be able to accomplish while at Marietta. We are grateful for the match challenge and appreciate this incredible support for the arts at Marietta College."
— David Makuch, Associate Professor of Theatre
Additionally, the Ritter Challenge Match has generated new endowments in support of the arts, including the Foraker Family Endowed Prize, established by Dan '73 and Kathi Foraker, and the Rocky '88 & Dee Peck Endowed Fund for the Arts, both in support of the Art Department.
"The Ritter gift challenge helps us continue to prepare students for the professional world, as well as give them unique-to-Marietta experiences, and for that, I am deeply grateful," Powell says.
Donors who work for companies that also offer matching programs can triple their initial gift.
"For example, if a donor makes a $25,000 gift, and it is matched 1:1 by their company and 1:1 by the Ritter Challenge Match, the total gift becomes $75,000," Stull says. "The donor, in this case, receives credit from Marietta College for $75,000, which qualifies them to be part of the Erwin Academy ($50,000+ lifetime giving)."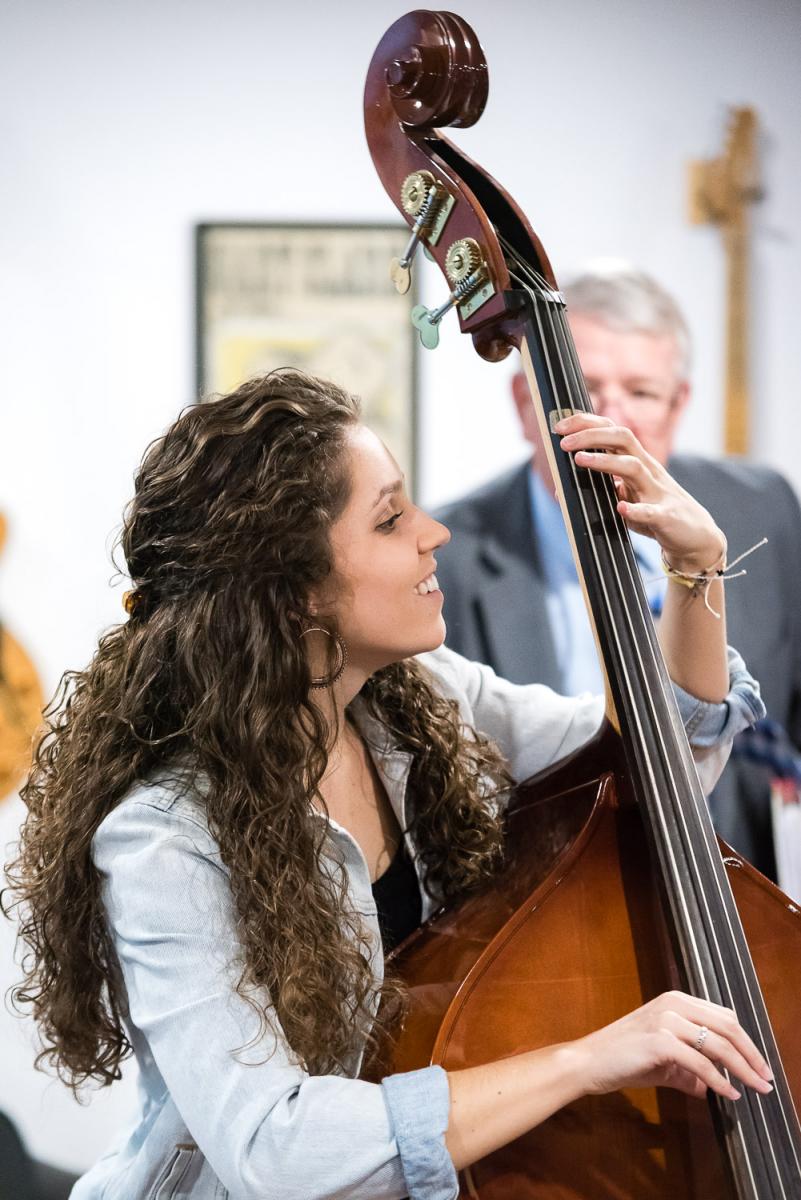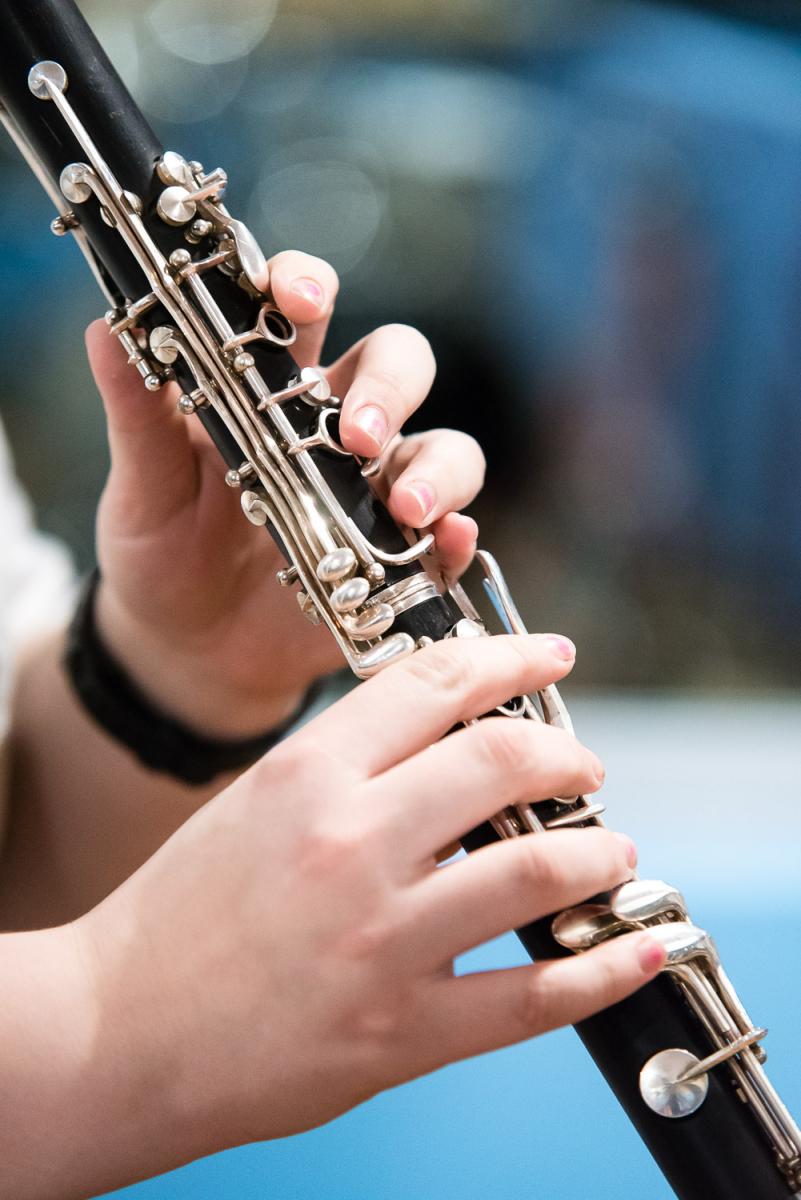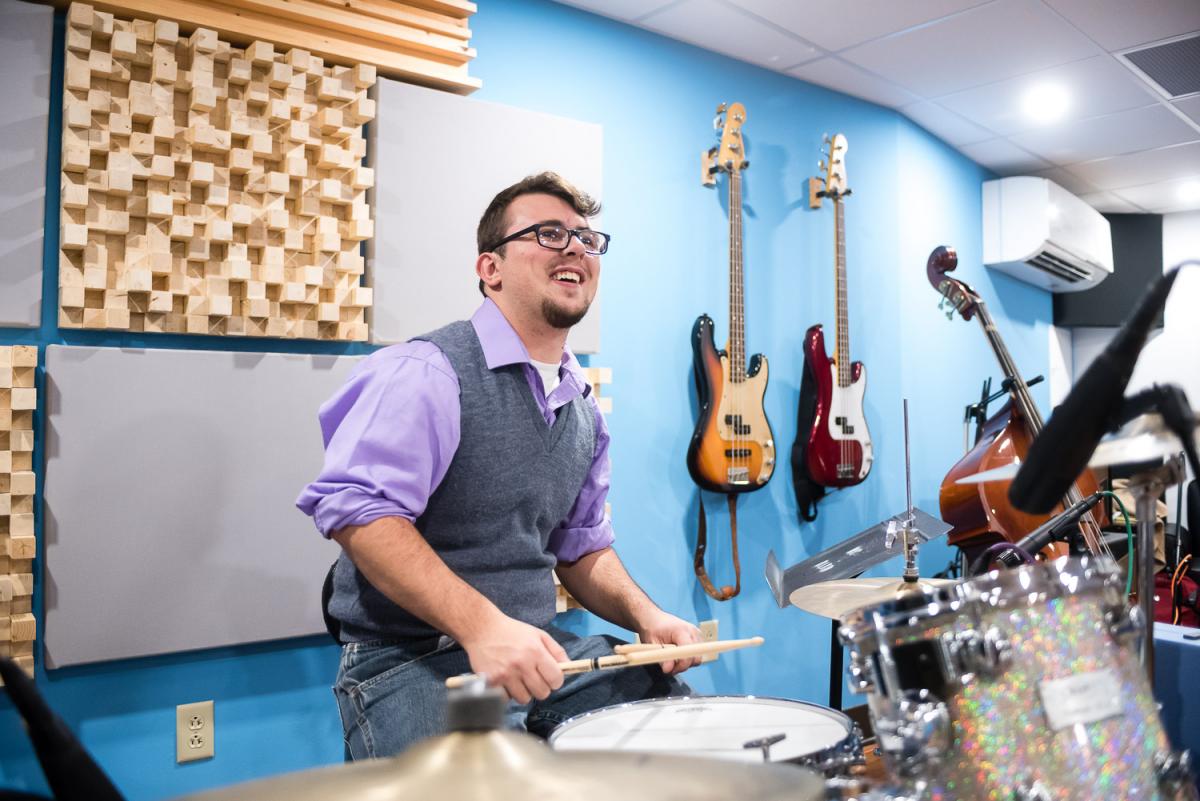 Stull notes that the donor is only eligible, according to IRS regulations, for a charitable tax deduction for the amount they personally contribute.
Faculty and students from across all disciplines will be impacted by this burst in funding for the arts — and the entire campus community is particularly excited that the Ritter Match Challenge still has more than three years left to go.
"These tremendous gifts are providing students expanded opportunities to study music, art and theatre," Stull says. "The Ritters provided the vision to enhance the arts and issued a challenge to engage more dialogue with supporters, and our great alumni and friends are answering that challenge."
- Gi Smith
Want to Help?
To contribute to the Ritter Match Challenge, contact Marietta's Office of Advancement at 740.376.4711 or visit www.marietta.edu/give