Every morning, Alco Kabwa '20 spies a graduation sash hanging on her bedroom wall. The sash, created in her home country's colors, was given to her by her older brother, Nike, before she started her undergraduate studies at Marietta College.
"He wore it when he graduated college, and he gave it to me to hang on my wall. He told me, 'When you look at it, just remember that you have to keep going to graduate. Keep going.' "
Kabwa, an Accounting and Finance major, is from the Democratic Republic of the Congo and hasn't been home since she left two years ago to be educated in the United States. She is among the 170 international students on campus this year who choose to earn their undergraduate degrees and learn about American culture at Marietta College.
"We have students from India, Japan, China, Kuwait, Ghana, Democratic Republic of Congo, Saudi Arabia and England," says Christy Burke, Director of Education Abroad and International Recruitment.
Burke says international students find Marietta College in a variety of ways, including college fairs, home country educational events, academic or athletic interests, existing partnerships between Marietta College and government, university or corporate agreements, and personal connections.
"International students help us to diversify the campus, bring differing perspectives to academic discussions and encourage cross-cultural learning," Burke says. "When they first arrive, international students have to tackle a new language, new culture and new environment. Being on a small campus that welcomes them helps build their confidence to showcase their culture."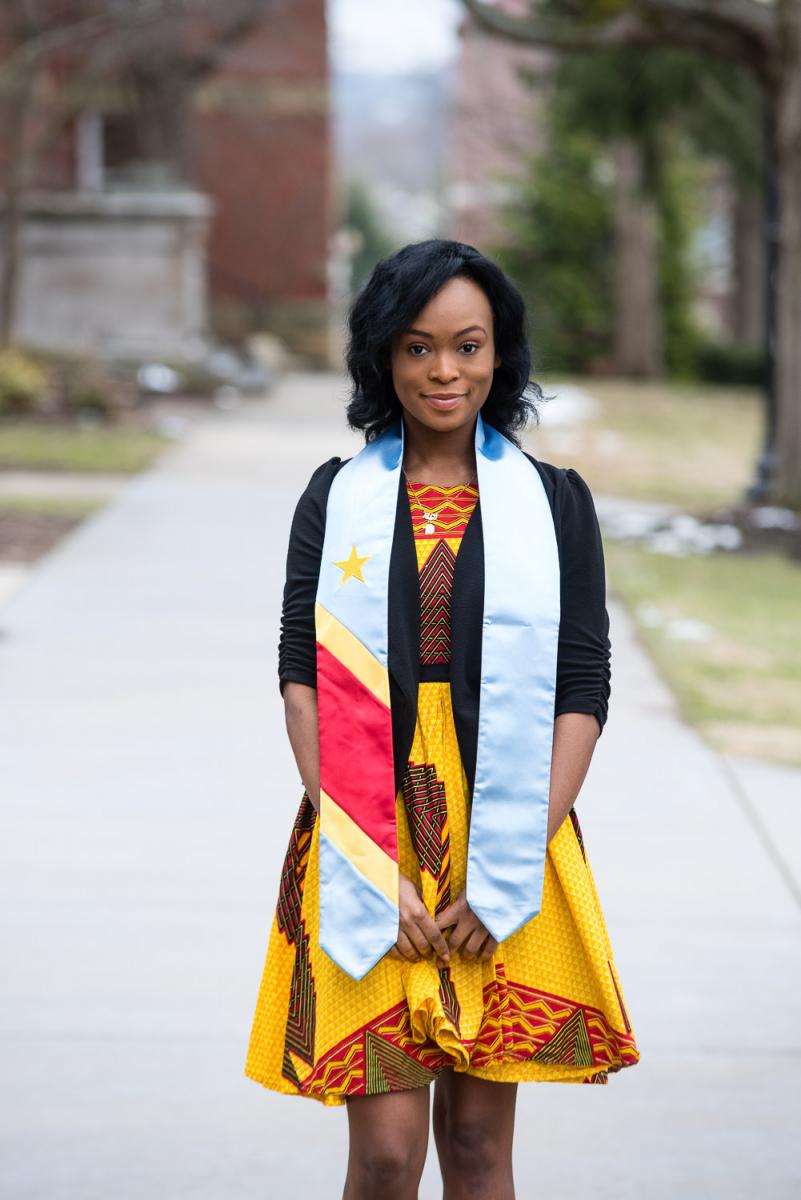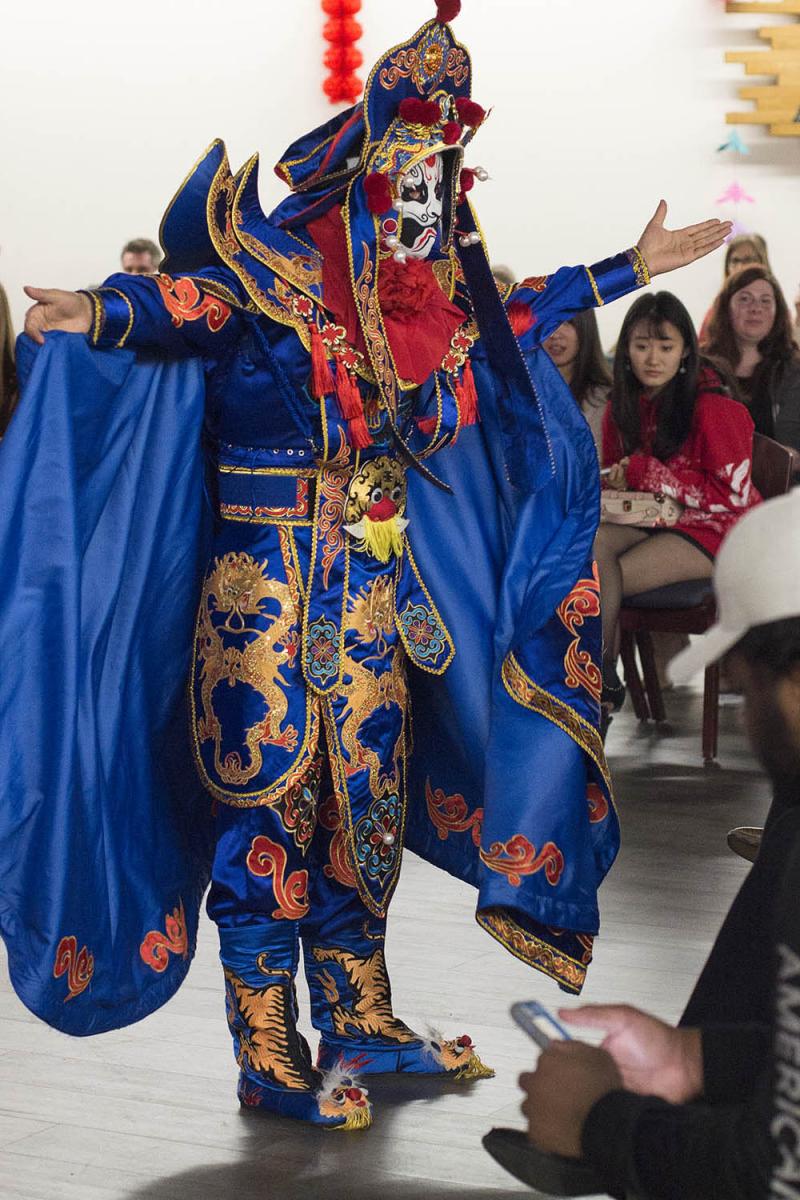 ​
Kabwa's first stop in the states was DeKalb, Illinois, where she studied English for eight months at an English as a Second Language (ESL) center.
"There are 242 languages spoken in the Democratic Republic of the Congo," Kabwa says. "I speak Lingala in the capital, and in school, we speak French. I also now speak English."
Her goal is to work in human resources, and she hopes to have the opportunity to gain experience during her undergraduate studies.
For Kabwa, the journey home begins with a drive to Chicago, then a 16-hour plane ride from Chicago to Belgium to Kinshasa, the capital and her home in the DRC.
"For me, it was very hard to leave my family, and then I also had to get used to being in college," she says. "We are here for one reason — to study. Nothing is easy; you just have to keep going."
"The diversity international students bring to the College is an asset for the entire community. Cross-cultural communication is happening every day on campus, and the global perspective is a key element in bringing forth a Pioneer."
International students like Alco Kabwa enjoy bringing aspects of their culture to Marietta College's campus.
Congolese students prepared and shared a traditional meal in November with any member of the campus community who wanted to try an authentic African feast. They also shared videos and stories about their country's traditions.
Yu "Aaron" Nie '20, of Shanxi, China, was one of the hosts of this year's Chinese Lunar New Year celebration. The Finance major collaborated with the Asian Studies Program to share an important tradition in his culture.
"I came to Marietta mostly because my cousin is a graduate from here and my family told me this would be a good place for me to study," he says.
During Lunar New Year, which welcomed the Year of the Dog, guests were treated to special performances from a martial arts world champion, local high school and middle school students, and Marietta College domestic and international students. About 300 students, Marietta College employees and community members attended this year's event.
"As a contemporary liberal arts college, one of Marietta College's core values is preparing 21st-century students for a global society," says Assistant Professor Ni Zhang, Director of the Asian Studies Program, who says that within the campus community, there are more than 12 different languages spoken. "The diversity international students bring to the College is an asset for the entire community. Cross-cultural communication is happening every day on campus, and the global perspective is a key element in bringing forth a Pioneer."
Zhang says events like Lunar New Year provide opportunities for students, employees and the local community to communicate and learn more about each other's culture.
Ja'Far Atch '18, of Kuwait, isn't your traditional college student. The Petroleum Engineering major is also a husband and father of three boys ages 5, 3 and 8 months. Before he enrolled at Marietta College, the family lived in Kuwait, where his wife was a teacher.
Though he likes Marietta, it was not what he expected.
"I expected it to be something like Columbus," Atch says. "But I've learned I prefer rural towns more than cities. It's quiet and it's lovely, but it's also away from amusement."
Being so far from entertainment could be a challenge for a family more than 6,500 miles from home, but that's where Marietta College stands out.
"What is amazing is that some faculty organize activities for housewives of international students: trips to museums, churches and new activities like carving pumpkins. It makes me see how kind and understanding the faculty are to international students and their families," Atch says. "What I will take back to Kuwait is the openness. I'll bring back the kindness of people here. Mrs. M.J. Ebenhack (wife of Petroleum Engineering Associate Professor Ben Ebenhack '76) is so amazing. She is one of the people who has supported me. She treated us as more than family."
His concerns about being an international student lie outside of campus — particularly during travel.
"First, international students have to learn the laws, particularly the traffic laws. In my country, when you are pulled over by police for speeding, the driver has to get out of the car and walk to the police. That is not what is done here, and that is important to know," Atch says. "As far as airports, I feel tension going to the airport. Every time."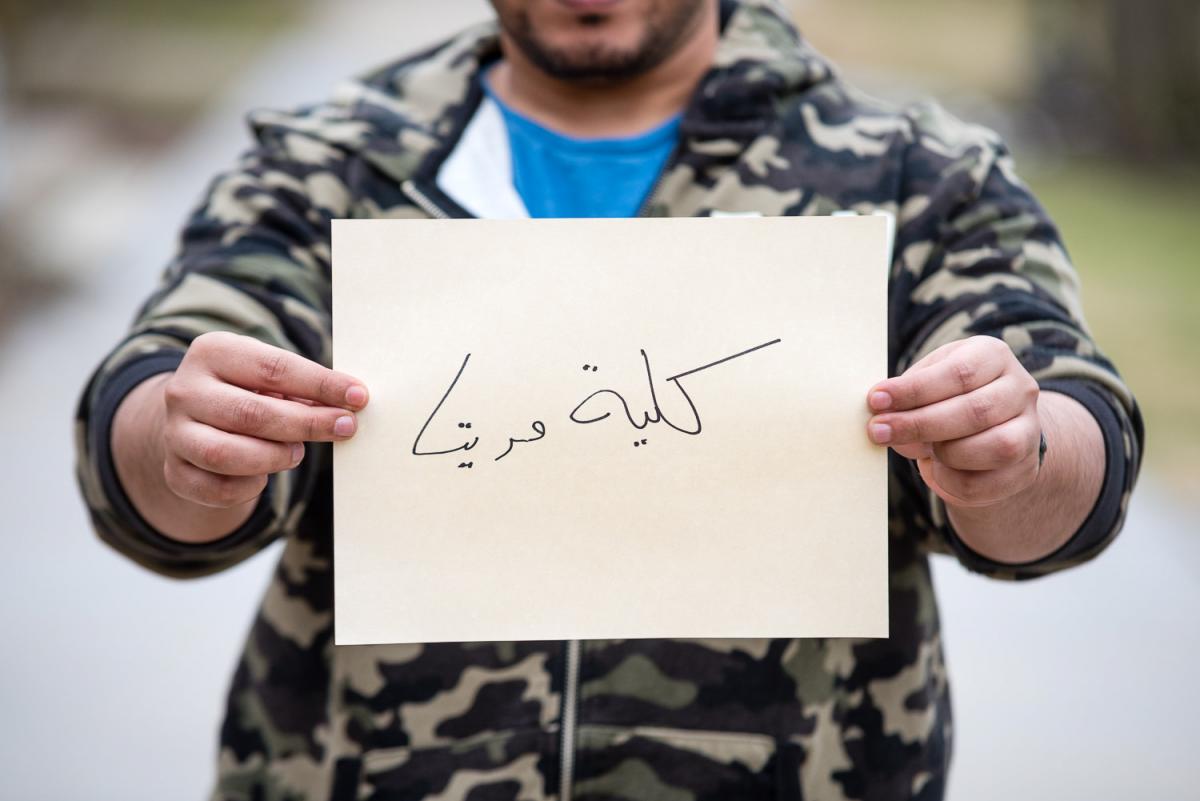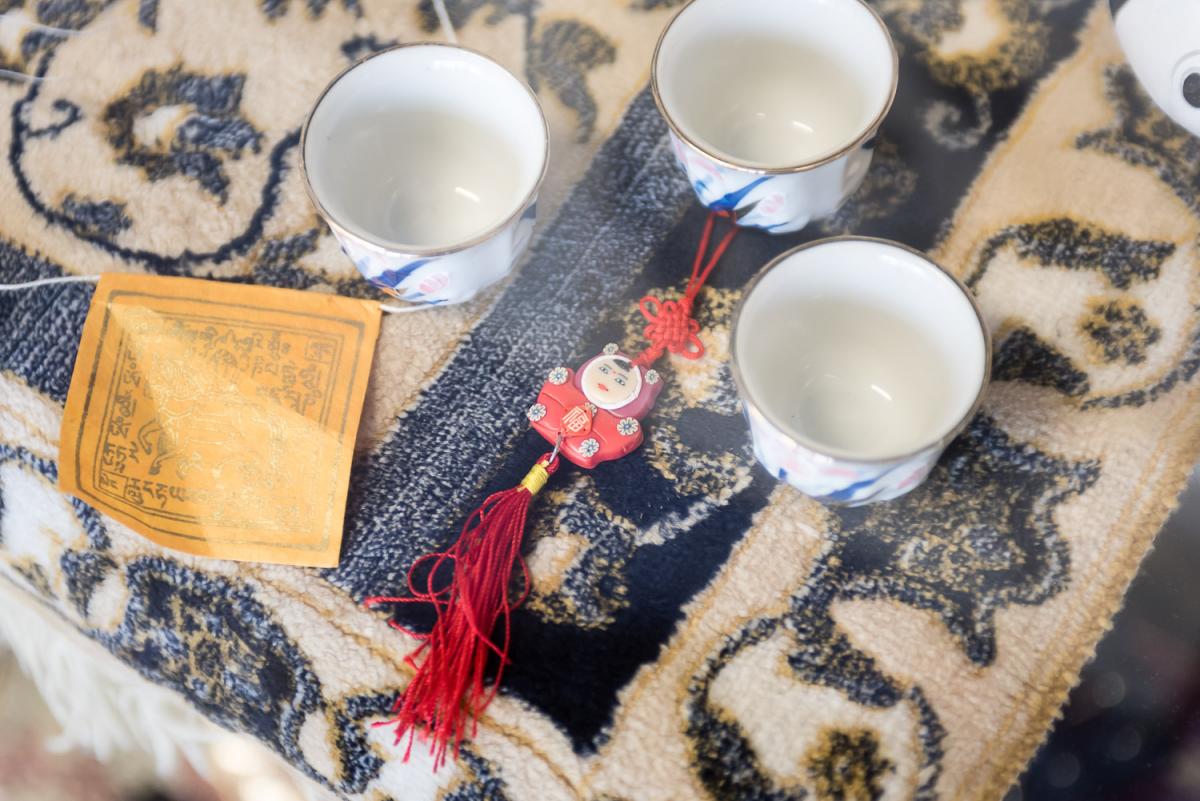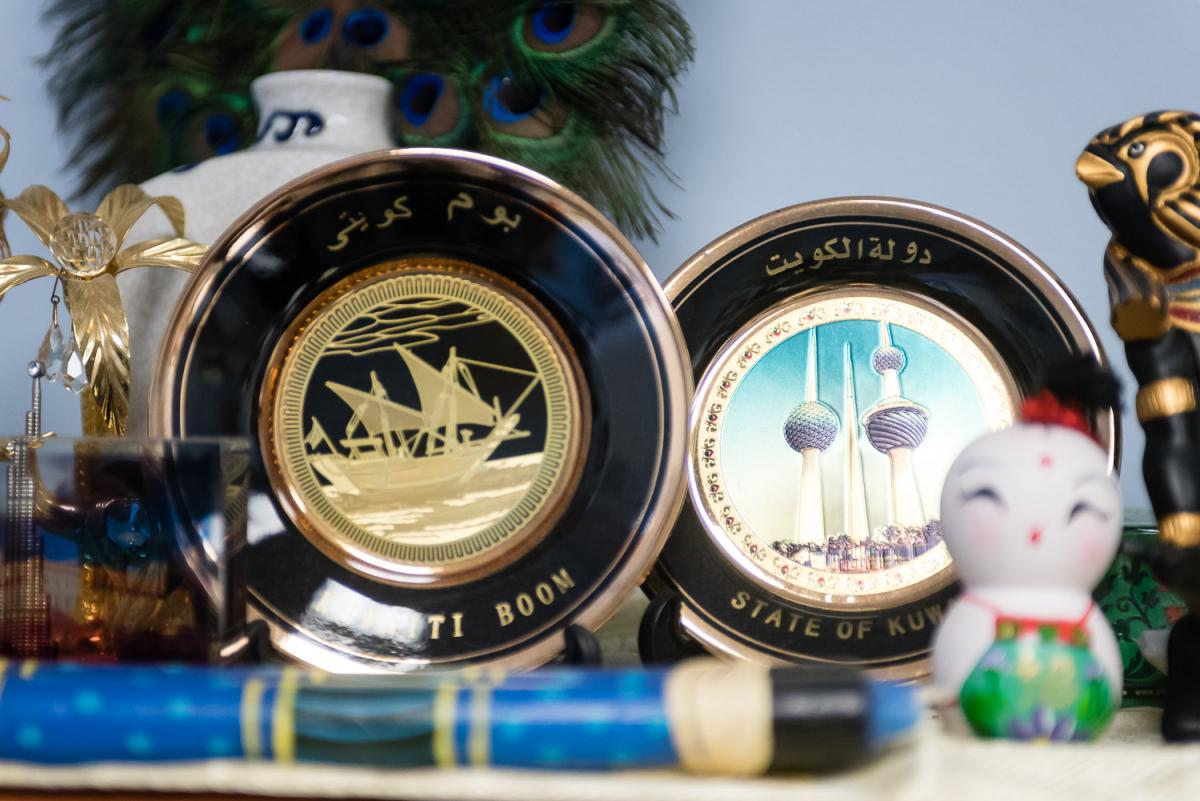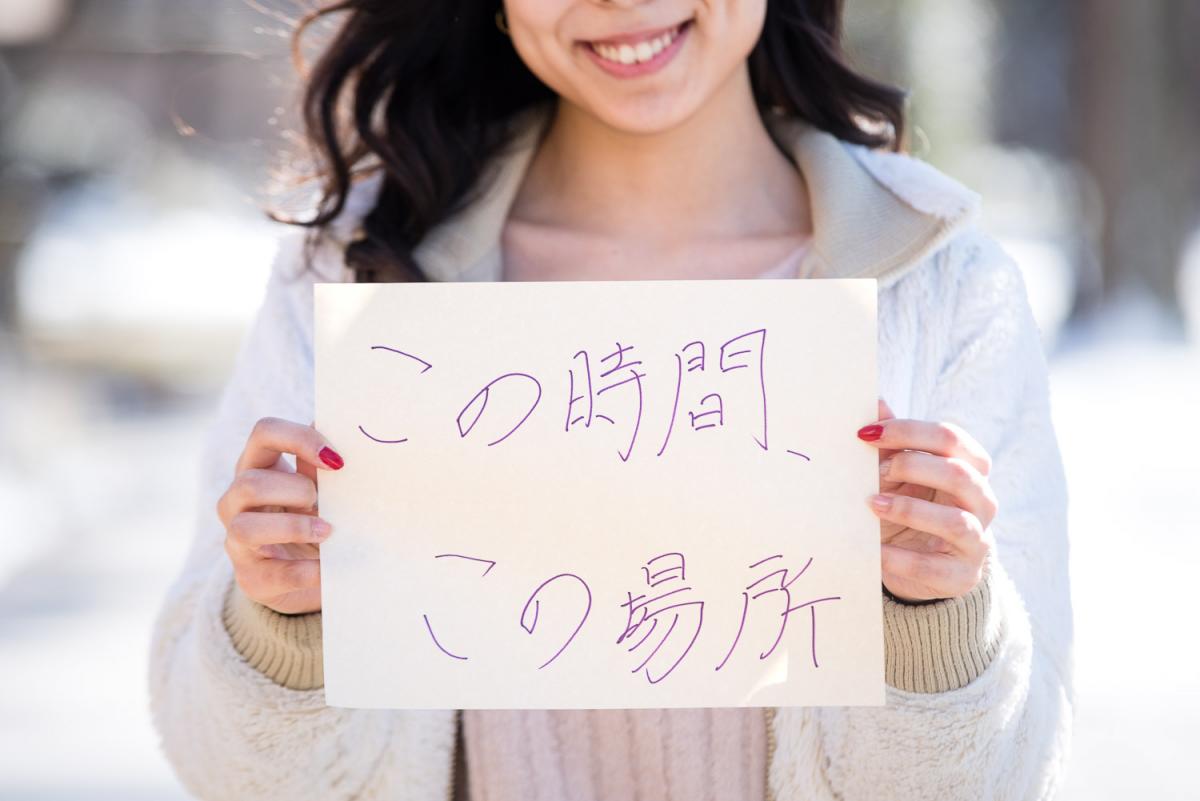 Hawraa AlSairefy '18, of Kuwait, is also a nontraditional student. The married mother of a 5-year-old son is also a Petroleum Engineering major and expecting a second child this summer. Her husband is a student at another university in the U.S.
"Every weekend, the Kuwaiti students and families get together to cook and chat and share time together," she says. "And every year on campus, we celebrate Kuwait's National Day with campus. We want to share our culture and show that we are not what is shown on television. Kuwait is a beautiful place, and it's very hot in the summer."
Nkenge Friday, the Associate Dean of Students and Director of Diversity & Inclusion at Marietta, says understanding and celebrating multiculturalism on campus is vital for everyone because it prepares the campus community for life outside of the campus and allows the community to appreciate the vastness of the world.
"My office provides resources and support for all students, specifically traditionally underrepresented students," Friday says. "Our international students are one of many communities that we actively support and seek additional ways to collaborate with in order to ensure they are provided with resources — both academic and social — that will make their years at Marietta more successful."
Hana Nishikawa '22 has a unique set of challenges at Marietta. She is the only Japanese student and is still learning the language.
This semester, she is taking multiple courses in ESL (English as a Second Language). She came to Marietta with two clear goals: "I want to speak English, and I want to learn it so I can be a volunteer in the 2020 Olympics in Tokyo," Nishikawa says.
Being at Marietta College allows her to explore the American culture in a safe environment.
"My roommate is very nice," Nishikawa says. "She takes me to parties and helps me to meet people."
Right away, she noticed a difference between an American classroom and a Japanese classroom.
"I was surprised I could speak up in class and give my opinion," she says. "In Japan, quiet is a great student."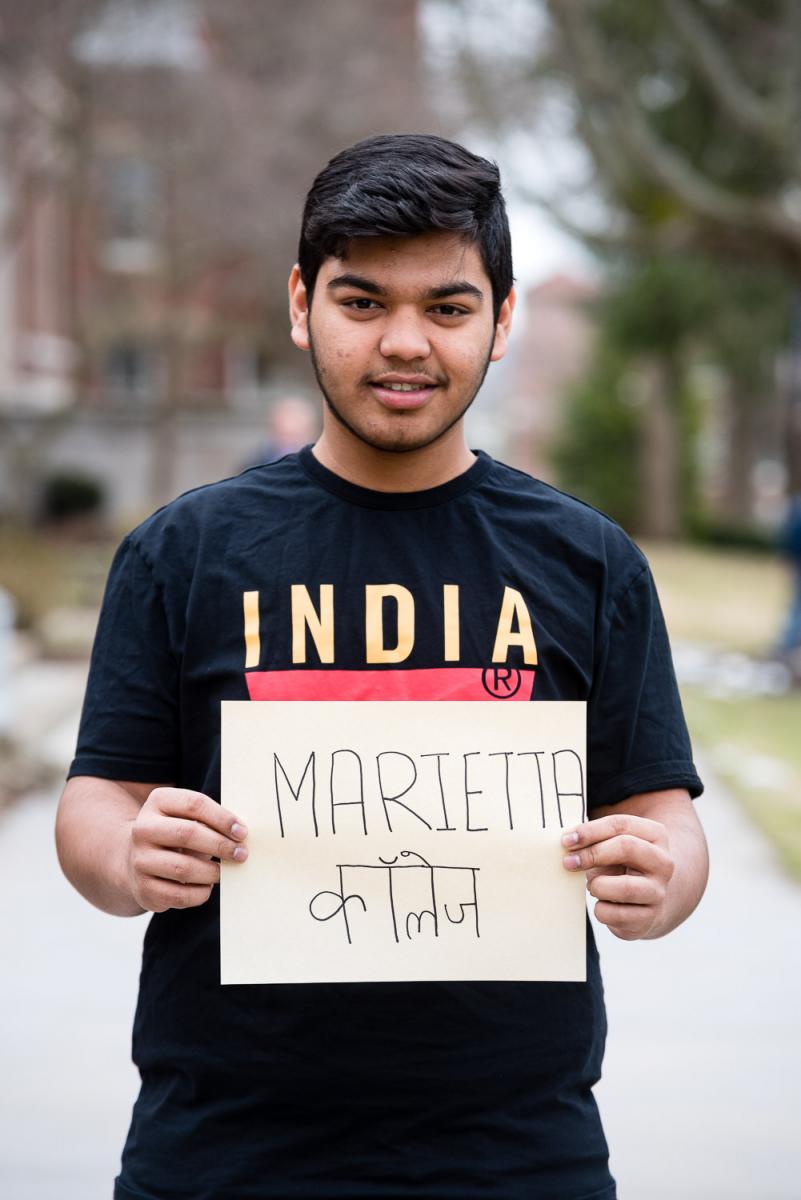 Imran Syed '20 is in a similar situation to Nishikawa, as he is the only student on campus from India.
"India has more than 1,000 local languages, but I was able to go to a British school, so I speak English, Hindi and Urdu," the Petroleum Engineering major says.
Another challenge when he came to Marietta was his age.
"I was only 17 years old," he says. "I went to the bank to open an account and they said I was too young. When I was applying to college and for my student visa, I did everything on my own. My father paid for everything, but I completed all the paperwork. I was not aware there was an age limit to open a bank account. I have one now."
Like most students in college, Syed is homesick at times.
"I speak to my mother every day," he says. "When it's 3 p.m. here, it's 1:30 a.m. in India. She stays up late for my call and then she sleeps."
Though Syed was still a child when he arrived from his hometown of Telangana, India, he was not afraid to travel.
"In India, normally people go out of the country to visit new places and see other areas. I was surprised to meet many American students who do not even have a passport. It is such an easy thing to get, and you can have many opportunities to learn other cultures," Syed says.
As Atch prepares for his final few weeks at Marietta College and in the United States, he thinks back on one of the most memorable experiences he's had as a student. Last year, he took a religion course with Dr. David Torbett, Israel Ward Andrews Professor of Religion. Torbett arranged for students, their families and other interested members of the campus community to take an interfaith trip.
"We visited a synagogue, a mosque and a church," Atch says. "To this moment, I am thanking him for helping me achieve this moment. It was a dream I wanted to do. Here in the U.S., it is difficult going to other faith worship places while people there have a stereotype about you. But the people knew we were coming there to learn, and they welcomed us. It is important to know that international students have the will to participate; they only need the chance. Without the help of Dr. Torbett, I would not have this memory that I will have with me my whole life."
Atch says he hopes the campus and community have learned from him as well.
"I want to deliver the message that we care. Kuwaiti students care about Americans, and we try to help where we can. You can't change the way a whole nation thinks," Atch says, "but with kindness, you can change the way someone you meet in person thinks."