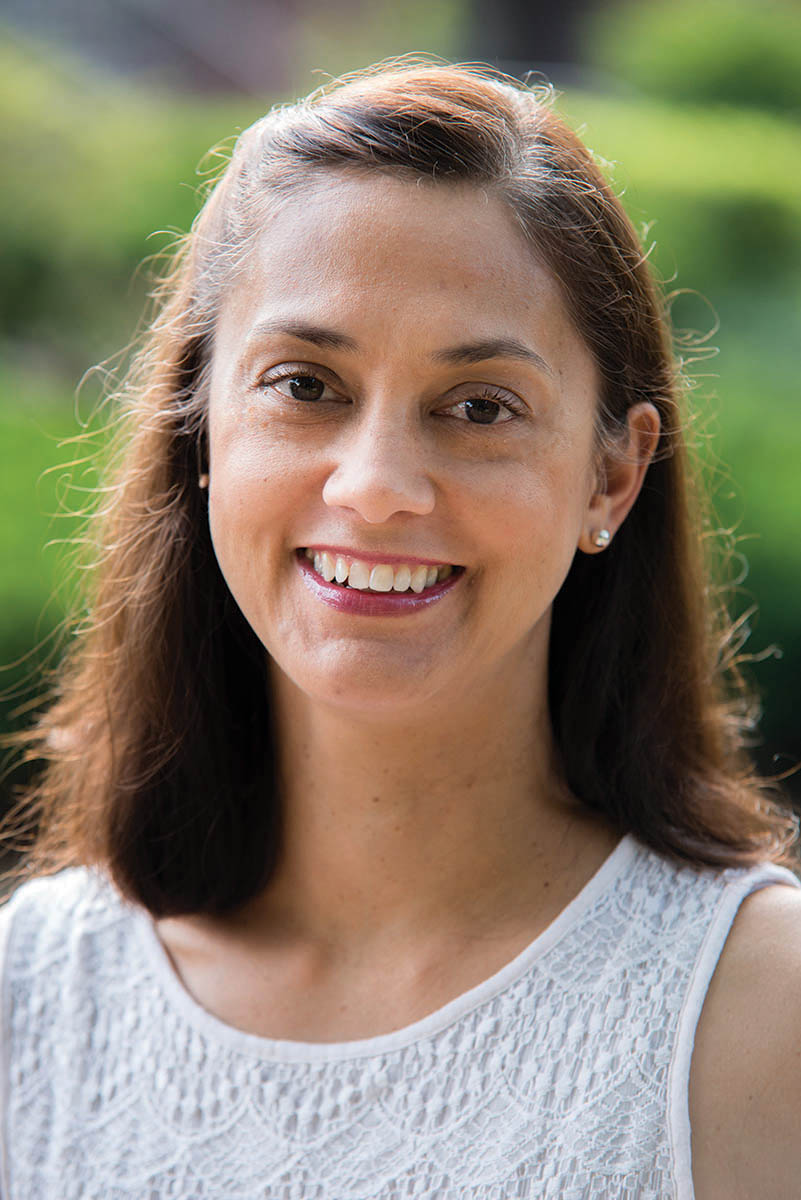 Nothing elicited an eyeroll more than when I heard someone a generation ahead of me say something like, "When I was your age, we had to ... "
But as the years pass, and particularly now that I work among college students, I catch myself starting out conversations the exact same way. Though my intentions aren't to express how lucky this generation is to have never lived without the Internet, reasonably priced flavored coffee and cat videos, I do find myself making these comments to show how innovative minds can change the world around them, and how quickly these changes can happen.
I had a conversation with an alumna during Homecoming weekend that prompted me to want to write about Marietta's international students. The alumna — a successful psychotherapist and author of children's books — mentioned that she was the first Marietta student to study abroad. Once she "broke international ground" by studying in France, she said other students began to follow suit.
The international students at Marietta bring their cultures to campus to share. They want the community to learn something about their traditions and their hometowns. They want to spark curiosity and possibly interest their peers in journeying to other lands and experiencing new places and meeting new people.
During my interviews with some of our international students, I became interested in learning what they will take home from Marietta. How will this small, contemporary liberal arts college be described in other lands?
Clearly, there is no blanket answer that fits for every student — international or not — but what can be said is that their experiences made them a valued part of something very special and timeless: The Long Blue Line.
---
Letters From Our Readers
Dear Editors,
Having just enjoyed your beautiful fall Marietta Magazine, I thought I might offer you a little summary of my career after I retired from the college in 1973. You can remind yourselves of more than you want to know by checking your citation in the Hall of Honor for the Alumni Convocation Homecoming 2002 brochure.
I include a self-portrait done in 1961 on my way up the stairs to the Art Department office (then in old Irwin Hall), which I headed from 1959-73. This summer, the Miller Art Museum of Sturgeon Bay, Wisconsin, presented a retrospective of my life's work, spanning some 84 years of painting during my 90-year lifetime. This portrait was one of five scattered among the 70 other examples of my life's efforts — chosen from something over 3,000 other pieces!
I am deeply grateful for the influence of so many wonderful people at Marietta on my long and happy life.
Charles L. "Chick" Peterson '53