Every time Marietta College recruits talented students, staff and faculty to be part of this historic institution, the Mid-Ohio Valley gains a steady and diverse stream of economic support.
The College's primary mission is to provide a quality contemporary liberal arts education to students in order to build a foundation for a lifetime of leadership, critical thinking and problem-solving. But a recent study conducted by Ohio University's Voinovich School of Leadership and Public Affairs shows that Marietta College is more than a leading institution of higher education in the region — it's a significant economic driver for the local economy.
Led by researchers Dr. Christelle Khalaf, an Economic Development Specialist, and Dr. G. Jason Jolley, Associate Professor of Rural Economic Development at Ohio University, the study concludes, based on figures from the fiscal year ending on June 30, 2017 (FY17), that Marietta College has a nearly $33.3 million direct impact and a $55 million total impact on the region encompassing Washington County, Ohio, and Wood County, West Virginia.

"We were encouraged to see from this recent study the impact and value Marietta College has on our local communities and businesses," says Marietta College President and Professor of Management Dr. William N. Ruud. "The results of the report also help us emphasize our commitment and responsibility to be a vocal leader for a stronger community, and we are proud to be a key component of the local economy."
The direct impact factors the amount the College spends on its operations ($26.2 million), student spending ($1.9 million), visitor spending ($4.4 million) and campus construction projects ($736,000). The total impact figure reflects the ripple effect that direct spending has on the economy. The analysts used IMPLAN — Impact Analysis for Planning — to provide an estimate of Marietta College's overall economic impact due to its operations and activities. Additionally, the study finds that for every three jobs at the College, one additional job is created in the regional economy.
"We started working on the project on August 15, 2018," Khalaf says. "We were really pleased that Marietta College's President Bill Ruud reached out to us."
By October 31, the researchers delivered their final report, and in December, the College shared those findings with the community.
"An independent economic impact analysis, particularly one conducted by another university, provides an objective foundation for explaining the economic benefit of colleges and universities to their respective communities," Jolley says. "Higher education institutions serve as key anchors and major employers for local and regional economies, but many people do not understand their full impact."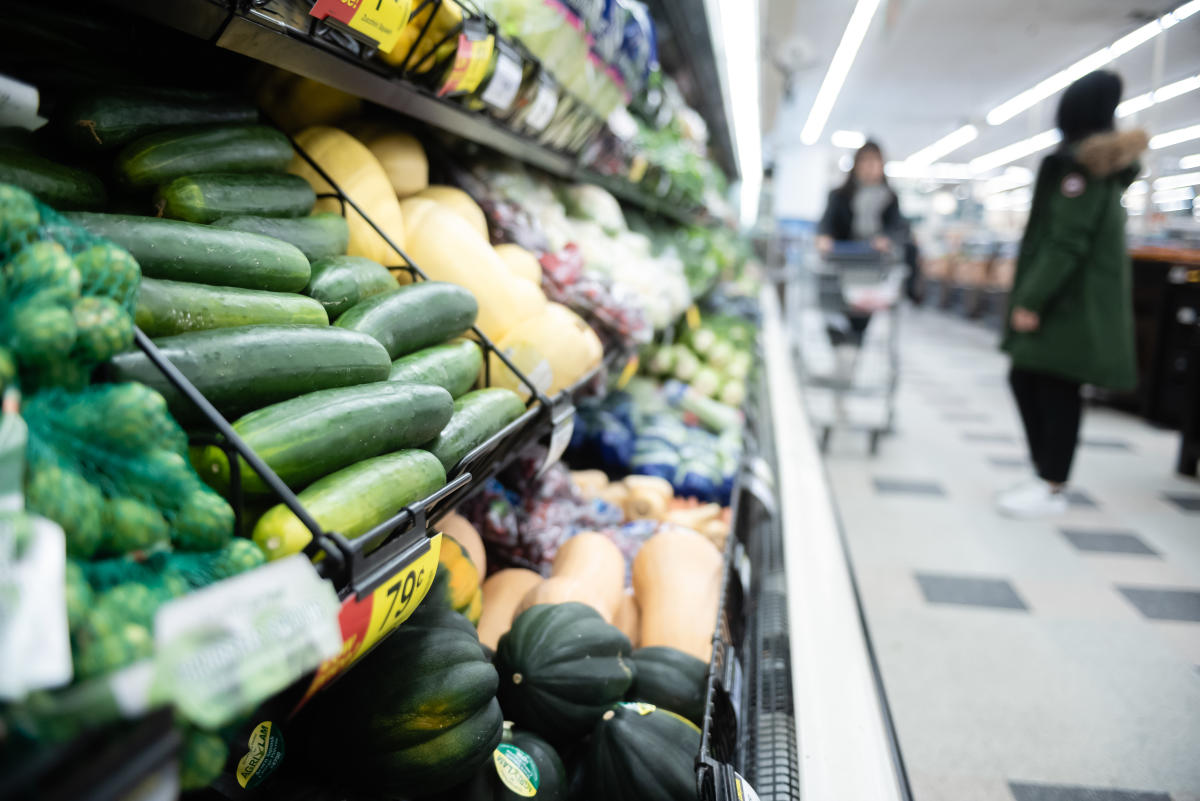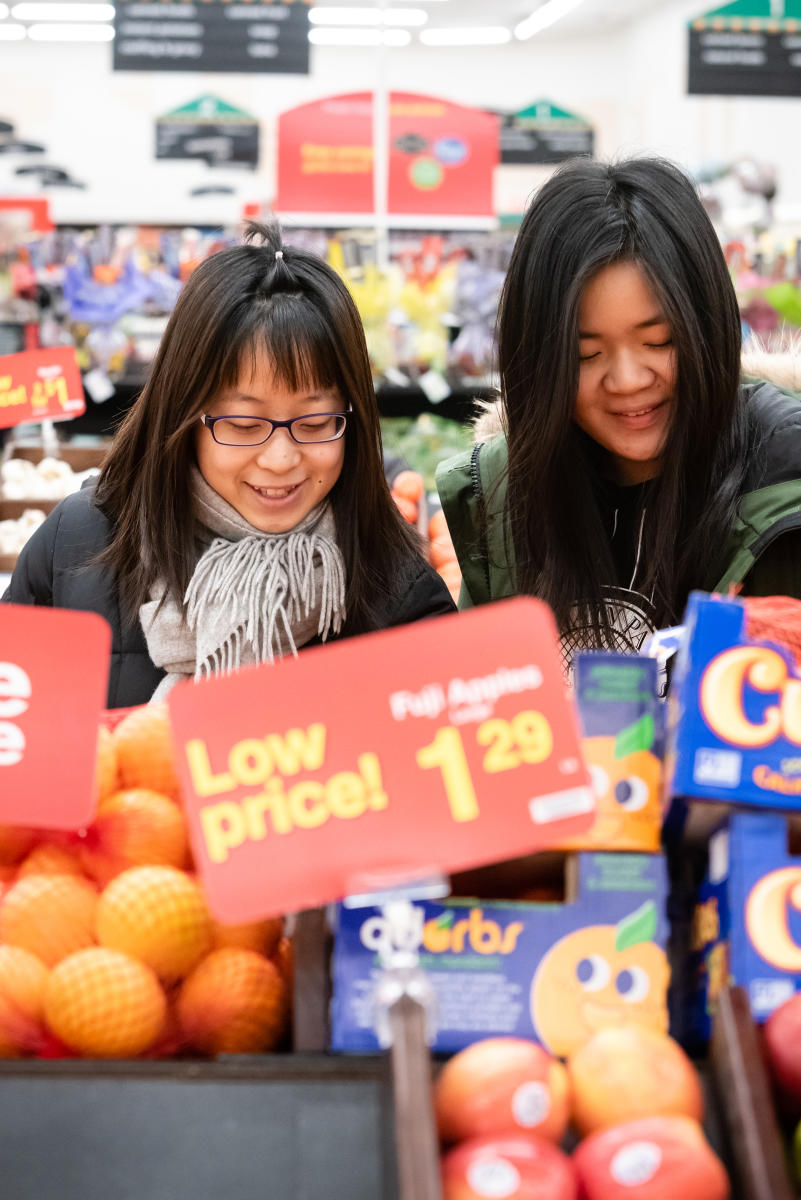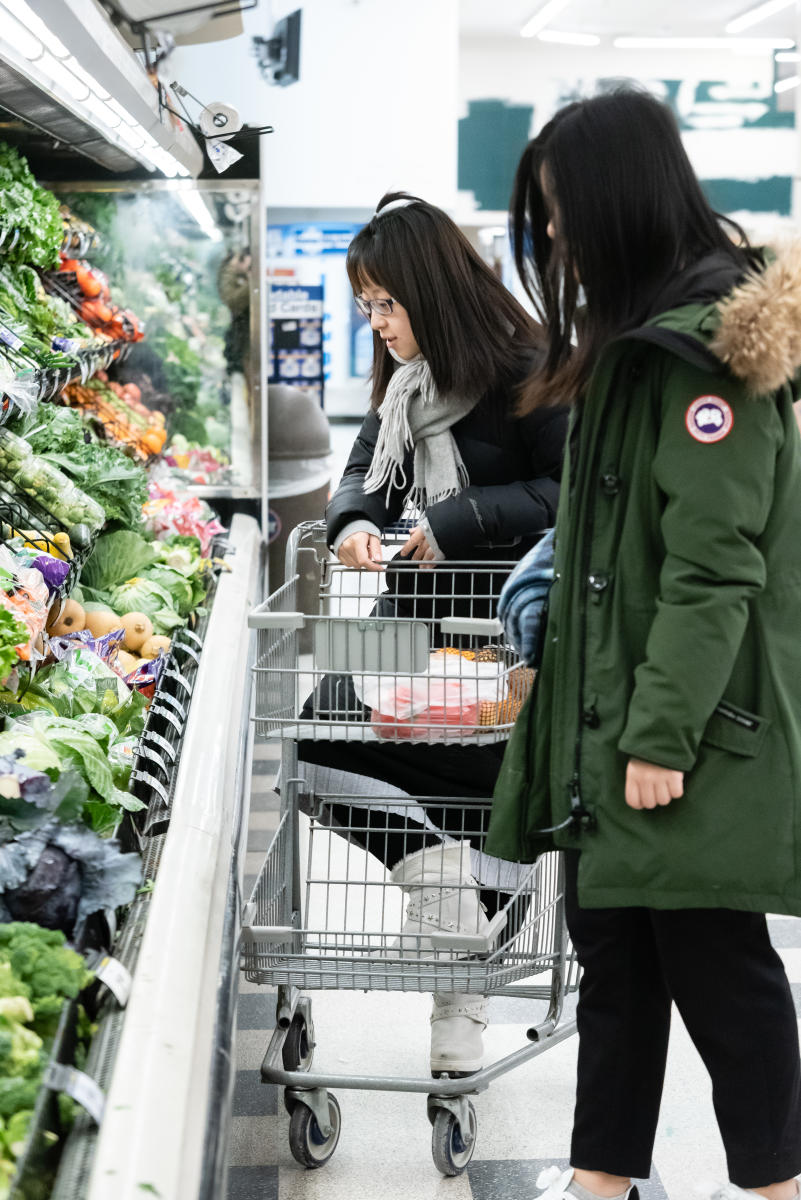 Though Student Body President Emily Vigue '19 is focused on finishing out her undergraduate academic career this spring, her weekly habits illustrate how vital student spending is to the Mid-Ohio Valley.
"I shop at most of the local grocery stores, particularly Walmart, Aldi and Giant Eagle, as well as several shops downtown — my favorites being Wit & Whimsy and EmLeigh's and Mama B's," says the Political Science and International Leadership Studies major. "I would say I go grocery shopping about every week or so, and usually go downtown about two or three times a month for shopping."
Though she watches movies in both Marietta and Vienna only about twice a year, Vigue also joins friends for dining in one of her favorite downtown restaurants such as The Brewery, Busy Bee, Tampico's or Star of India.
"Overall, I love living in Marietta," Vigue says. "The town was one of the reasons I chose the school, and I feel as at home downtown as I do on campus."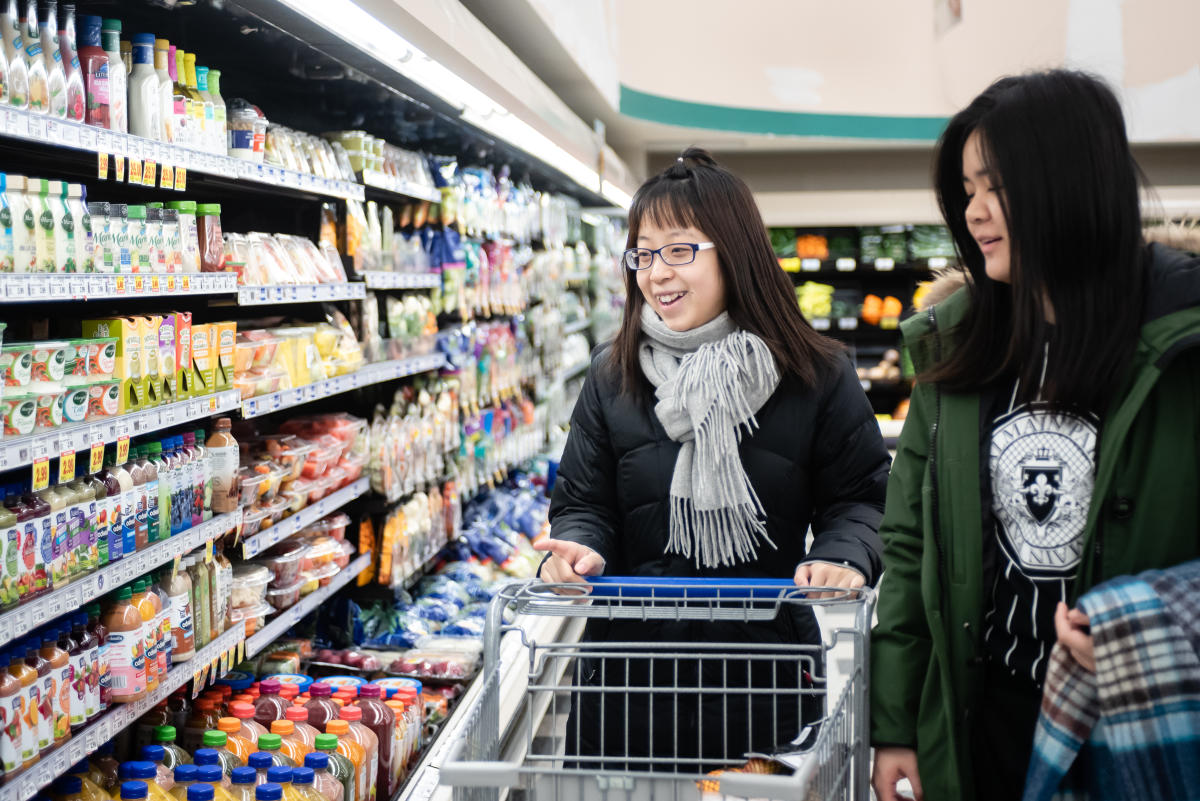 Sylvia Li '19 carefully watches her spending as she prepares to attend graduate school in Washington, D.C., or Boston this fall. But the Economics major still has routine spending habits that bolster the local economy.
In addition to her tuition and room and board expenses, Li and her family knew she would need to make another major investment locally before heading off to graduate school:  she needed a car. With help from her parents, Li leased a car from a Marietta dealer.
"I came to Marietta when I was 17," she says. "I came with a group of freshmen from China. My freshman and sophomore years, my friends and I would walk downtown and shop around, doing the tourist things. Now, I pretty much stay on campus, but I still go to Kroger, sometimes Walmart, for food. We go downtown lots of times to the little shops."
Allison McGee, Corporate Affairs Manager for Kroger Mid-Atlantic, says the company is thrilled to be so close to the College.
"There's something special about being a part of a college community, where we can play a role in the daily lives of students, faculty and staff," McGee says. "We know that when we prioritize the needs of the community and support efforts that are meaningful to the community, customers show their appreciation by making us their grocer of choice."
The store's expanding international foods section helps supply international students with ingredients to make traditional meals.
"We understand the emotional impact of being away from home, especially for college students," McGee says. "Familiar foods sometimes have the ability to alleviate those feelings and bring comfort to those who are homesick. We're always working to expand our international foods selection, and we encourage students to make special requests. If it's something we can carry in store, we'll do our best to offer that product."
Like many students, Li says her family has visited her on campus.
"During winter break, my mom and I visited D.C., but Marietta College was our real destination," Li says. "We spent a lot of time here."
The study shows that the College is linked to an estimated 42,677 visits to the region, and spending from those visits equates to 93 jobs and nearly $2.4 million in labor income. Visitors spend an estimated $2.5 million on full-service restaurants and $1.9 million on lodging.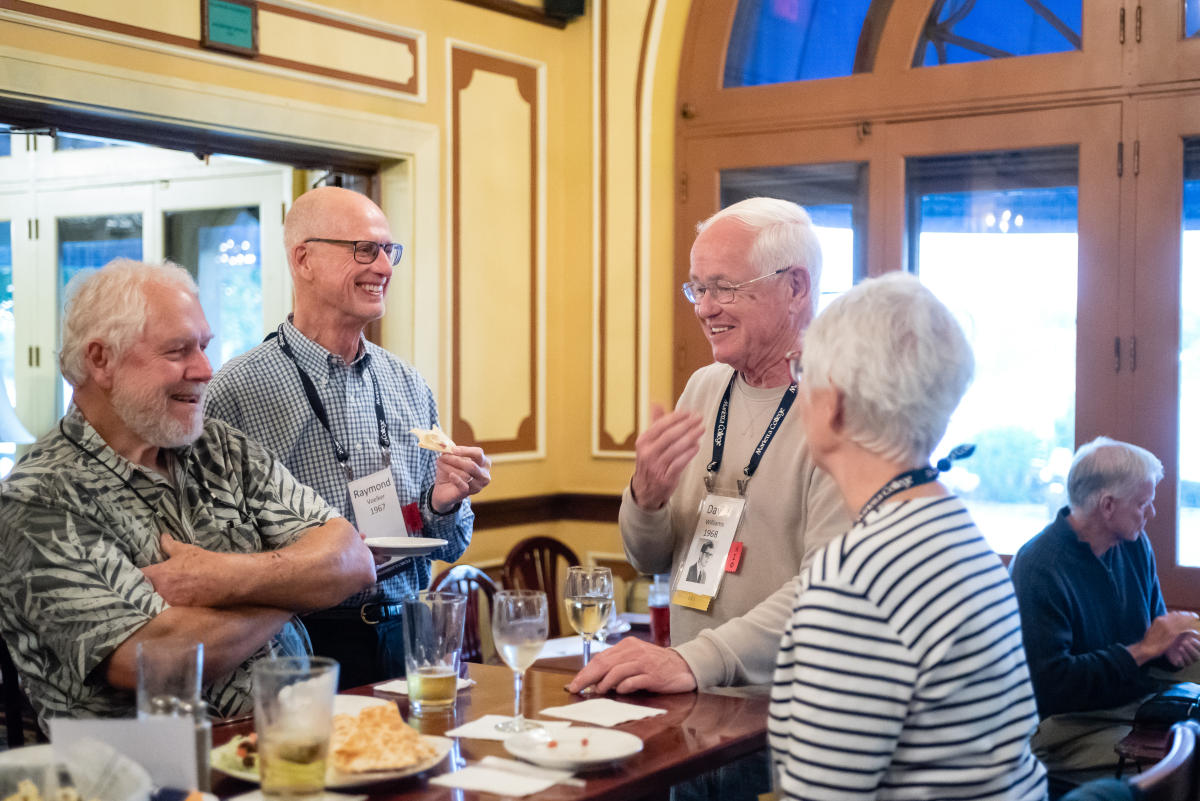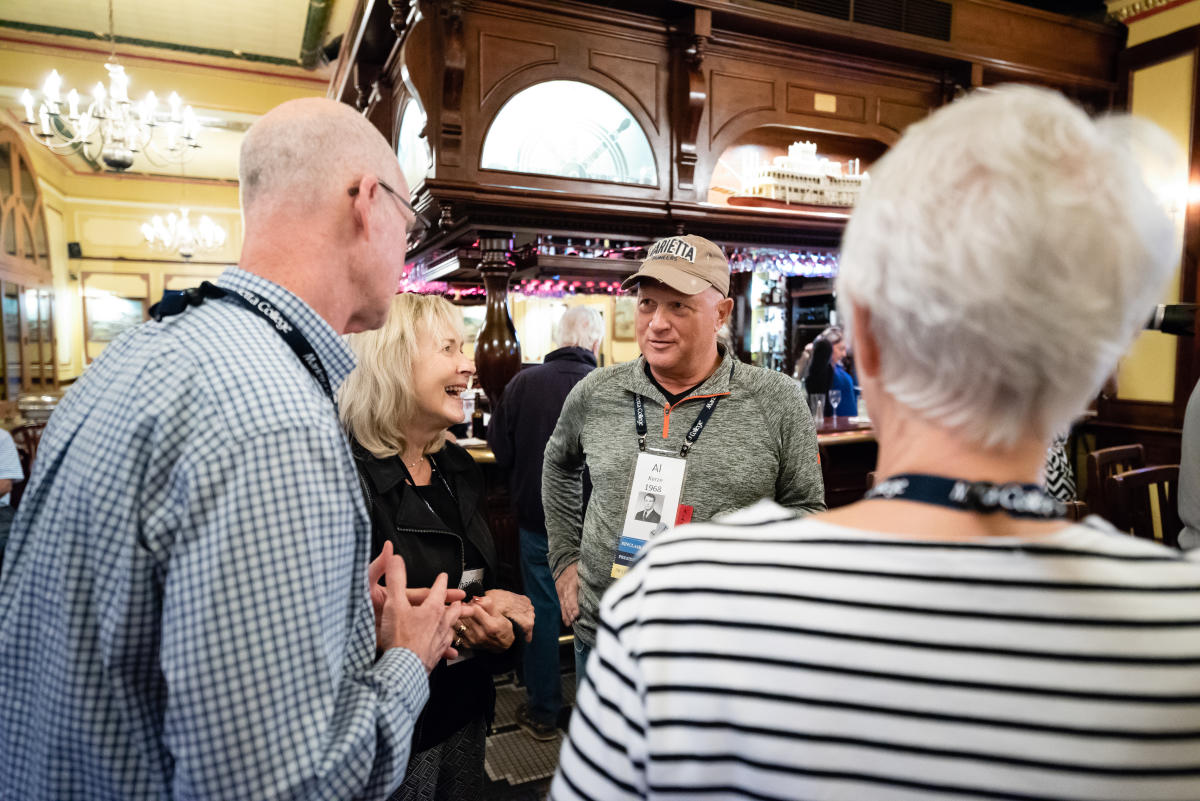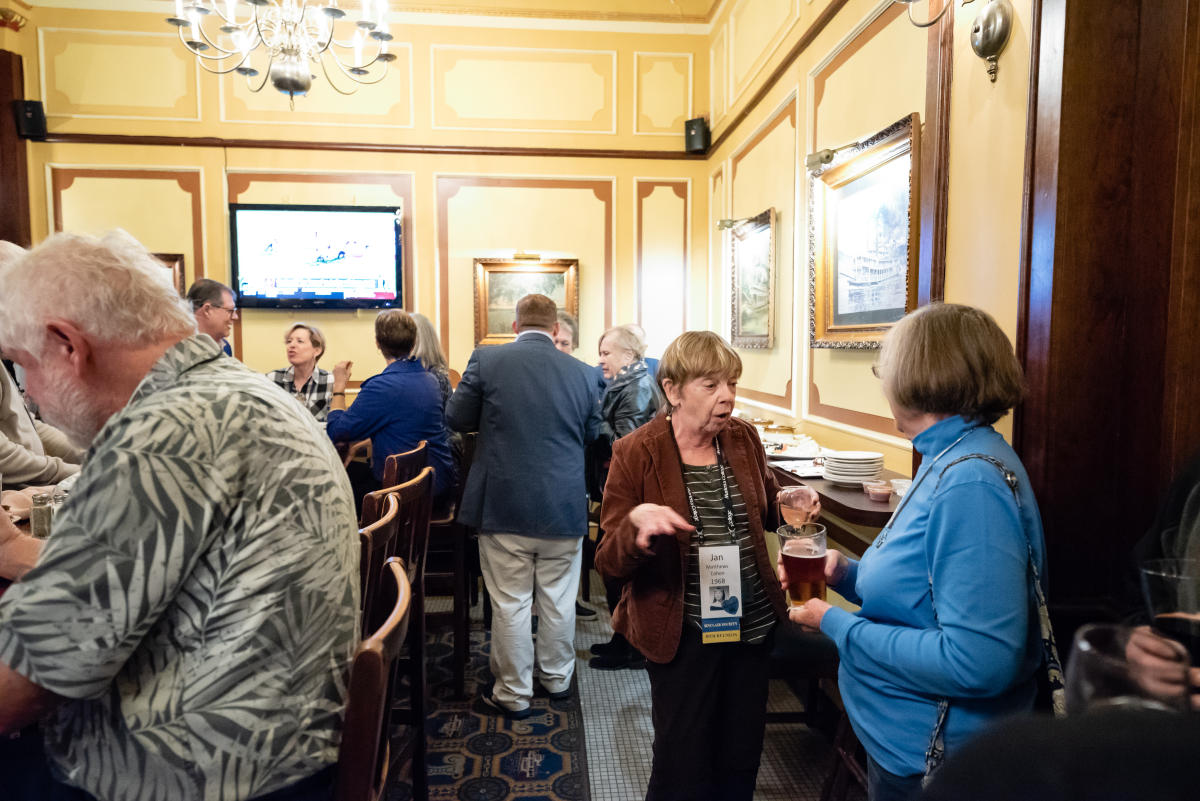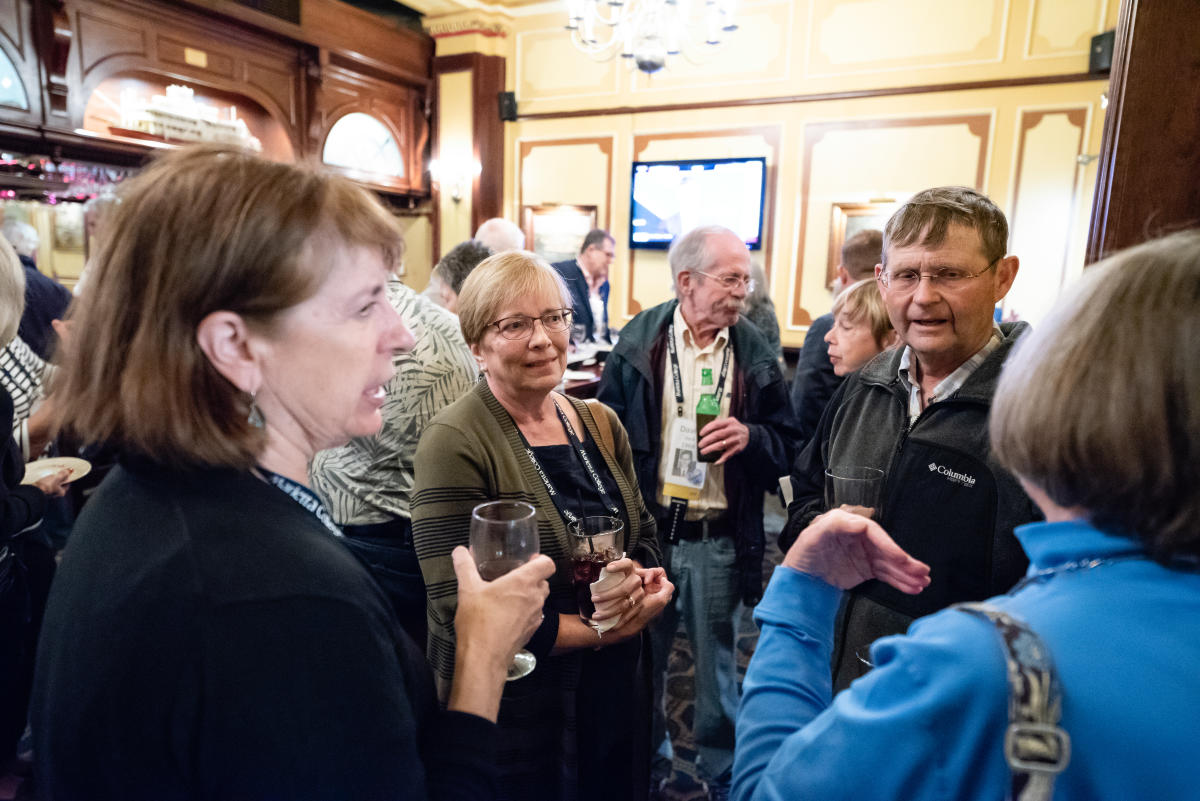 In 2017, the College hosted 108 athletic events, 175 fine arts/academic/humanities events and 35 alumni events. In fact, the 2017 Homecoming Weekend registered more than 800 alumni and family during the single weekend.
The study researchers reviewed the College's calendar of events to determine which ones were frequent enough to attract visitors in a consistent way in order to warrant "quantifying an economic impact," Khalaf says.
"A onetime event is not going to lead to any significant changes in economic activity," Khalaf says. "We identified athletic events, fine arts/academic/humanities events, prospective student visits and alumni events as robust attractions. We then asked Marietta College to provide information on the number of events and average attendance within the categories we identified."
In 2017, Marietta College ranked in the Top 5 of NCAA Division III schools in home men's basketball attendance, averaging 1,251 fans per game.
"Economic impact studies are highly dependent on the assumptions being made. So one should be cautious comparing results across different studies using different methodologies and different assumptions," Khalaf says. "In our analysis, we followed best practices from the literature, and we always chose stringent assumptions to quantify a conservative estimate. That being said, we were surprised by the number of attendees of athletic events, which possibly illustrates the level of school spirit and pride that students and southeast Ohio residents foster for Marietta College."
"When attempting to attract new employers to the area, every high education opportunity is a big plus."
Sylvi Caporale, who owns the downtown store American Flags & Poles with her husband, Jim, outfits the College with large and small banners and flags, helping to reinforce the Marietta College brand throughout campus. The College boosts her store's annual sales in more ways than providing banners and flags for campus.
"Very frequently, we see parents on weekends who are in town for the College's organized activities, or parents whose children are interested in attending Marietta," Caporale says. "Even the weekends in January, with events like the Trustee meetings or a game on campus, we'll see visitors from the opposing teams who come into our store because they like the town."
Caporale says she and other business owners are grateful for the College and the support that it brings.
"It's interesting because we see parents of students looking to attend the College or students interested in the [Physician Assistant Studies Graduate Program], and we talk to them about Marietta College and the town," Caporale says. "And they come back to our store over the course of four years."
Bret Allphin '01, Development Director for Buckeye Hills Regional Council, says having a four-year college in the community is a critical asset for numerous reasons in addition to being a resource for local students to pursue a higher education. He says the College is also a collaborative partner on workforce development issues, a resource for data and information, and a cultural resource.
"Overall, the material contributions to the local economy are important, but I think what Marietta College provides in enriching our community through partnership and culture far outweighs any monetary value," Allphin says. "It is important to capture this value in a number of ways, including as an expression of economic impact. Our citizens understand the value of a dollar, and showing how together we can generate and spread those dollars in our communities is important."
Petroleum Engineering major Bertrand Muhonga '19 rents an apartment about 10 minutes from campus.
"For my rent, I pay $529 per month plus the utilities," he says. "Every month, I will spend $200 to $300 on groceries, and I shop mostly at Kroger, Walmart or Giant Eagle."
Though his brother purchased his car in Texas before he came to Marietta as a freshman, Muhonga spends between $50 and $80 per month on gas locally.
"I shop at Hibbett's because I go to the gym a lot," he says. "I go to the mall for my clothing. And at the end of every week, I go to the movies to relax."
The economic impact study shows that students spent $1.4 million on full-service restaurants, nearly $200,000 at food and beverage stores, and nearly $90,000 on gasoline in FY17. That spending contributed 40 jobs, nearly $1 million in labor income and an increase in economic output of about $3 million.
Lindsey Kerr, Executive Director of the Wood County Development Authority & Parkersburg-Wood County Area Development Corporation, says the College makes the region more attractive to potential businesses and industries looking for areas in which to invest.
"When attempting to attract new employers to the area, every high education opportunity is a big plus," she says. "Business prospects typically ask about local educational opportunities, workforce training programs and more; therefore, having Marietta College right across the river is a great selling point for employers. Likewise, operations that Marietta College maintains, such as Nonprofits LEAD and the Mid-Ohio Valley Entrepreneurship Expo, have a positive impact on operations in Wood County, West Virginia."
Though her office does not track seasonal impacts of the College's academic year, Kerr says that Pioneers are crossing the river to shop at Grand Central Mall and eating at chain and family-owned restaurants that Marietta may not have.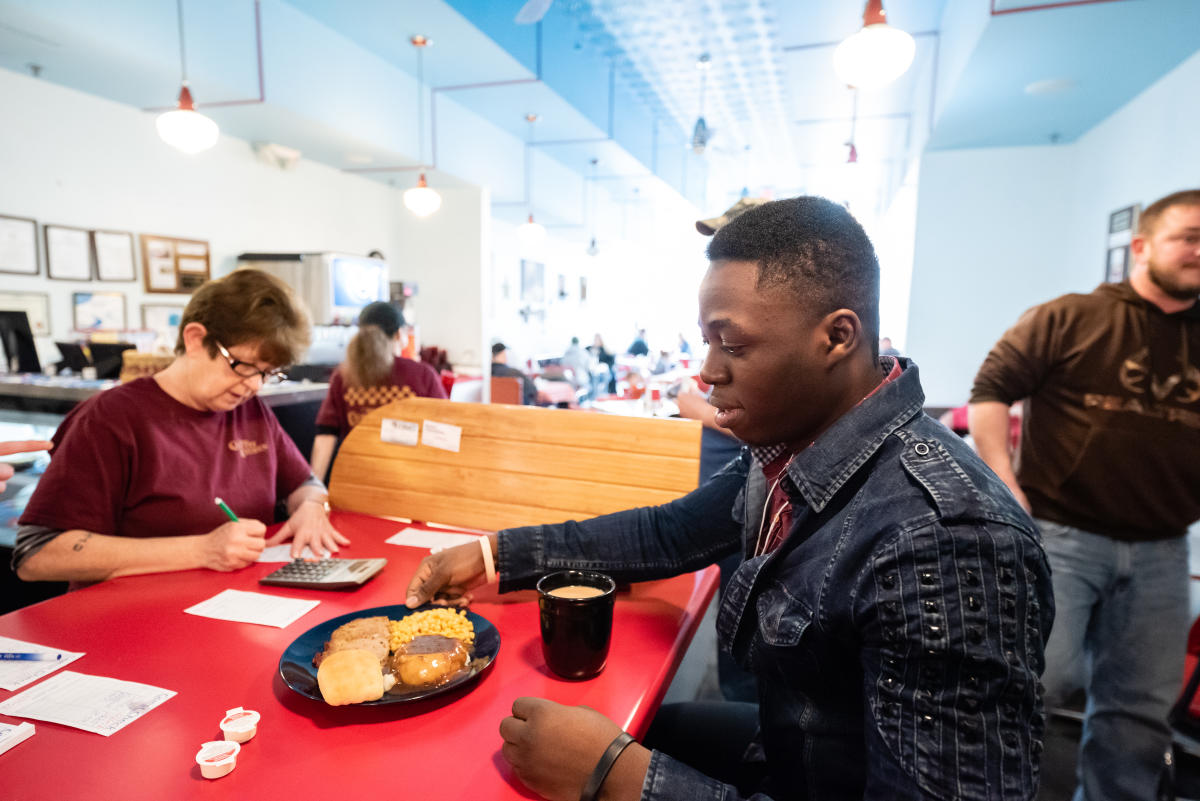 Tonya Pelphrey, owner of Tonya's Country Kitchen, is among the numerous downtown business owners who offer Marietta students and employees a 10 percent discount, so she knows when a Pioneer is patronizing her nearly four-year-old restaurant.
"I mostly see College students and employees for lunch, but some do come in for dinner," she says. "I do notice during the summer that lunchtime gets a little slower and that not as many students are coming in. I offer the discount because I think it's important to support our local college, and keeping students downtown helps us all."
Muhonga, who typically visits Empire Buffet for the $9 all-you-can-eat meals, or Shogun for his Friday night dinner, recently discovered Tonya's.
"I like being around new people and places where there are a lot of people," Muhonga says. "I like [Tonya's] because it's like five minutes from campus and they have really good food."
Pelphrey says it's important to her business that every customer feels welcome and has a good experience every time they come in for a meal.
"I usually stay pretty busy in the back kitchen with the food, but I peek out from time to time to make sure everyone is happy with their food and the service," she says.
Jolley says the study can help both the College and the community understand the potential impact of the College.
"These findings demonstrate a clear role that Marietta College is a key driver in the local economy," Jolley says. "This study serves as a benchmark and demonstrates the need for local and community support to continue the College's growth."
Though the economic impact that Pioneers like Li have had on the region is impressive, she knows the relationships she has built over the course of four years will inspire her to continue playing a role on the region's economy for years to come.
"I will visit Marietta again when I have the opportunity," she says. "I have a mentor family here, and we've spent four years together. I would stay here if I got the chance. I love it here; I love it here very much, and I will miss it."