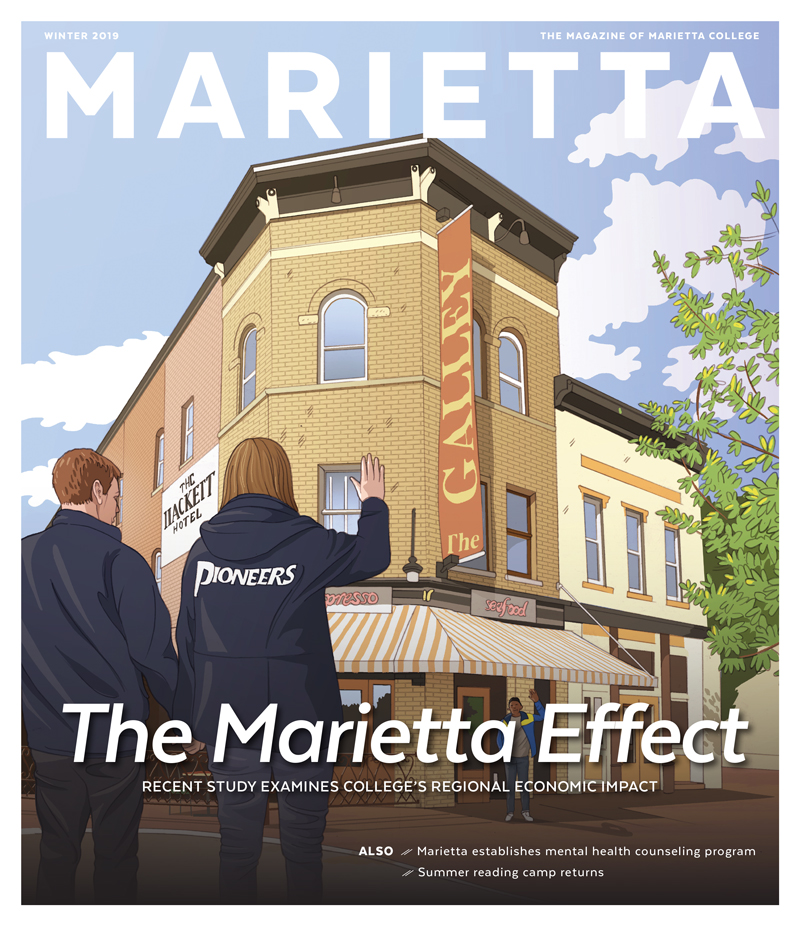 Winter 2019
Not only has Marietta College been a beacon for higher education since gaining its charter in 1835, it has grown into a major economic driver for the region.
During the 2017 fiscal year, the College had a $55 million overall economic impact on Washington County, Ohio, and Wood County, West Virginia, based on a recent study conducted by Ohio University's Voinovich School of Leadership and Public Affairs last year. Researchers found that the College's direct impact reached nearly $33.3 million from June 30, 2017, until July 1, 2017.
This edition of Marietta Magazine looks at how the College helps boost the local economy through student, employee and alumni spending, and through its day-to-day operations — from construction projects to the beautiful banners that adorn campus.
Also in this issue, readers are introduced to one of the captains of the women's lacrosse team, as well as two of men's basketball coach Jon VanderWal's biggest fans — his parents.
The winter edition is packed with a variety of stories of students, alumni and faculty. We invite you to share your Pioneer stories, class notes or letters to the editor with us by emailing marketing@marietta.edu.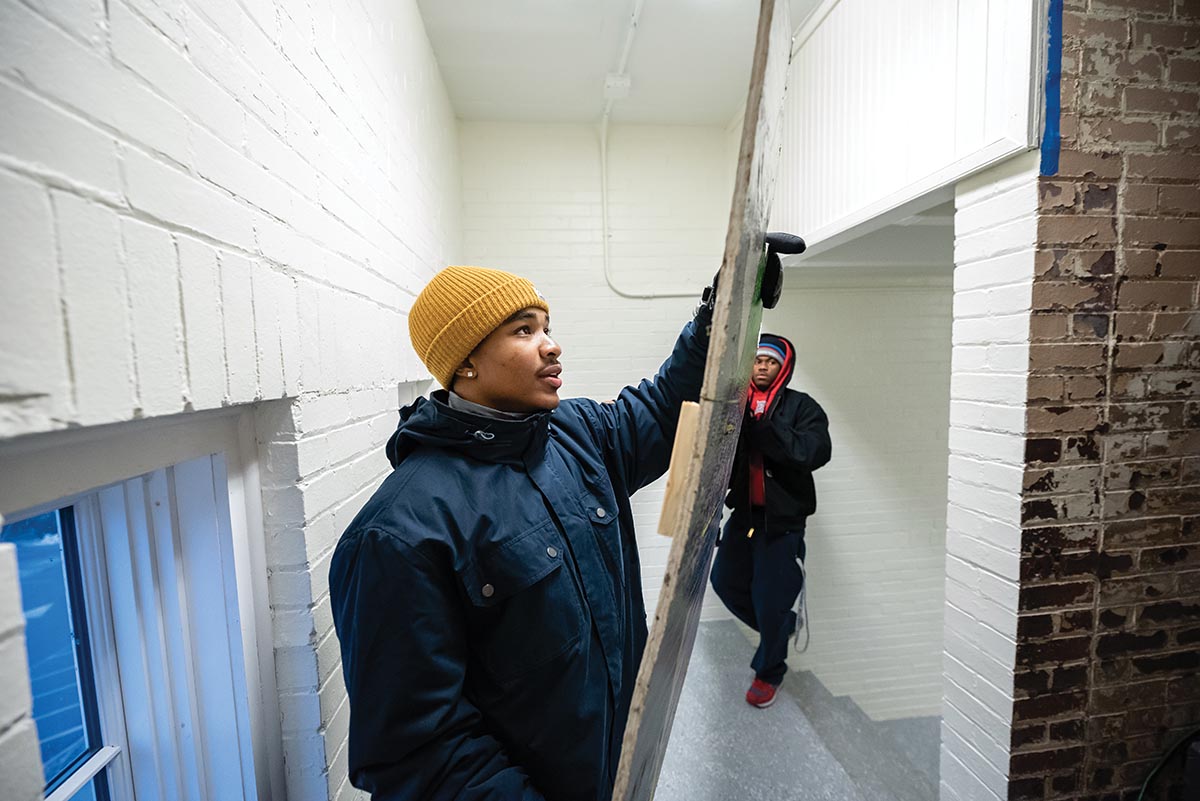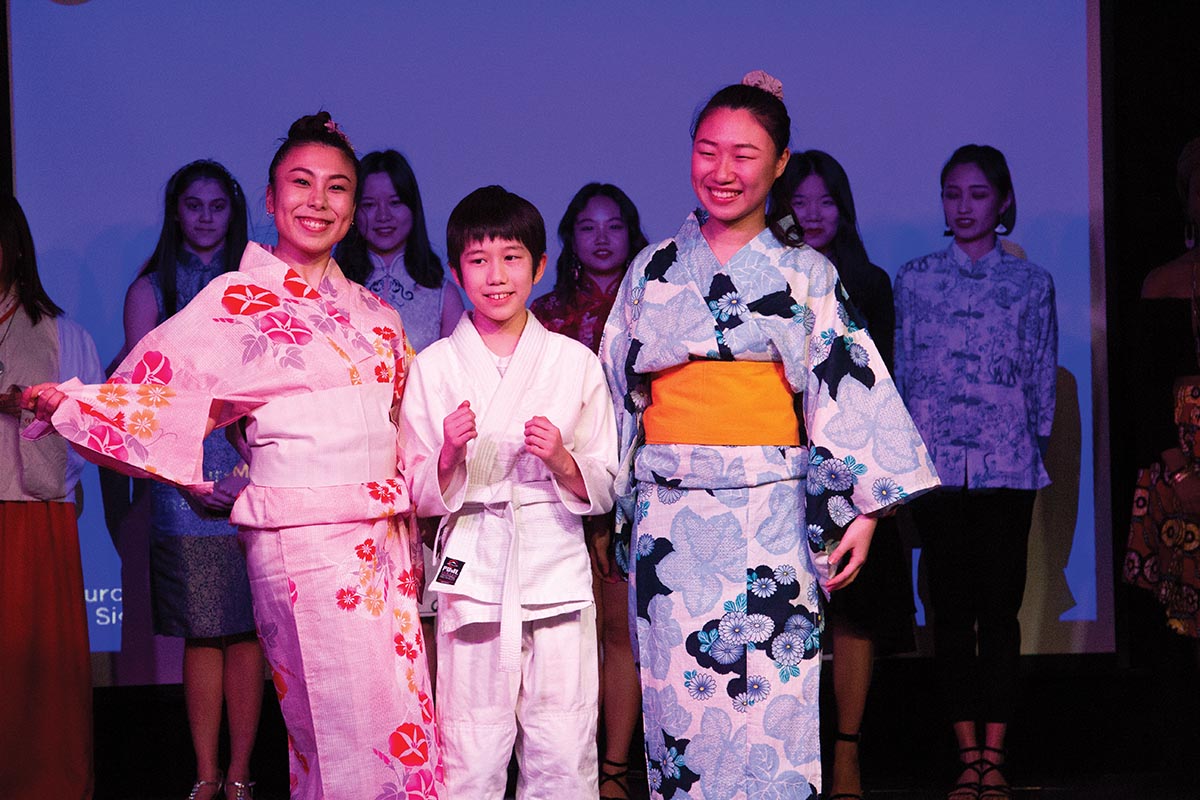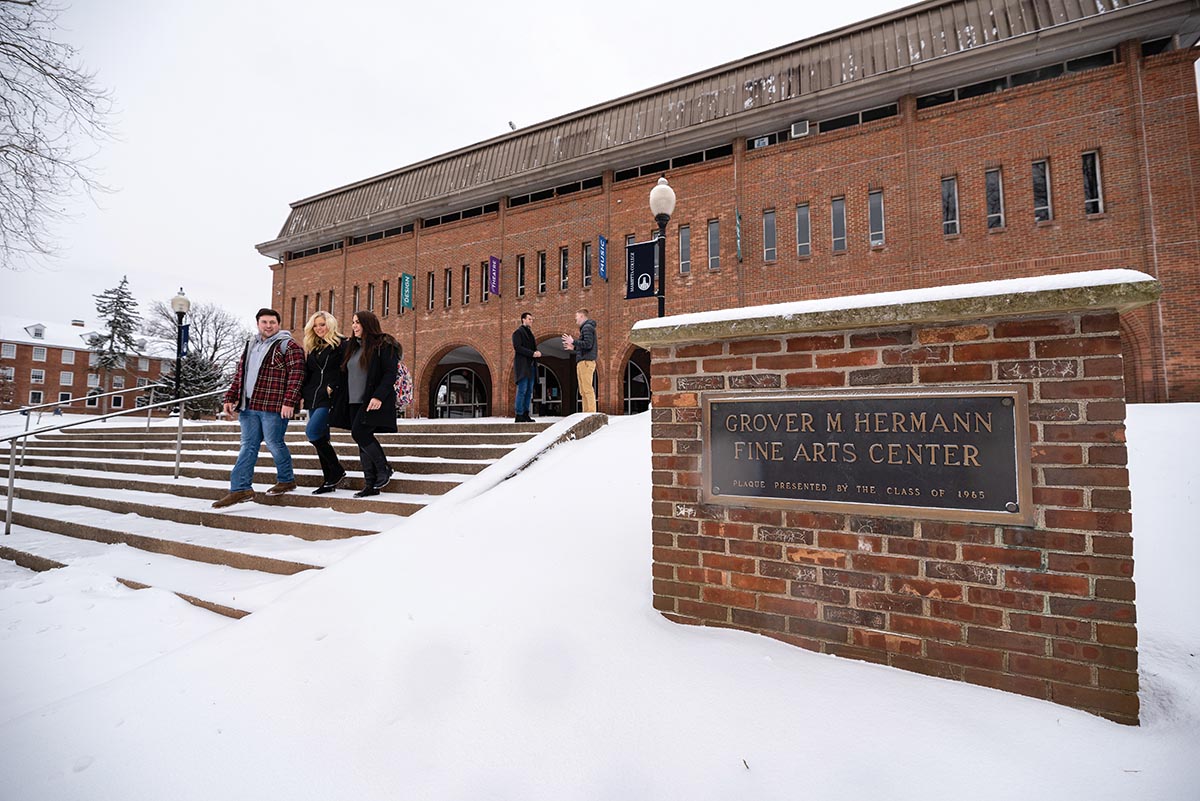 >  (Above left) Nate Hinckley '22 (left), Ty'Reik Martin '22 and fellow members of Marietta College's Brother 2 Brother organization spent an evening helping Marietta Main Street remove downtown holiday decorations
> (Above right) The Kara Grainger Band was one of the acts that performed during the College's An Evening of Blues & Americana Music in the newly renovated Gathering Place.
> (Bottom left) Hana Nishikawa '22, Ryuta Downing and Sue Kawamoto '22 wore traditional Japanese clothes during the World Traditional Costume Fashion Show at this year's Chinese Lunar New Year Celebration
> (Bottom right) Alec Shook 19, Shawnté Watson '21 and Liz Nedved '20 enjoyed some time outdoors during a recent snowy day on campus
---
Feature
Economic Boost
Marietta College is a key player in the Mid-Ohio Valley's economy. An analysis conducted by Ohio University's Voinovich School of Leadership and Public Affairs illustrates how College, student and employee spending play an important role in the community's vibrancy.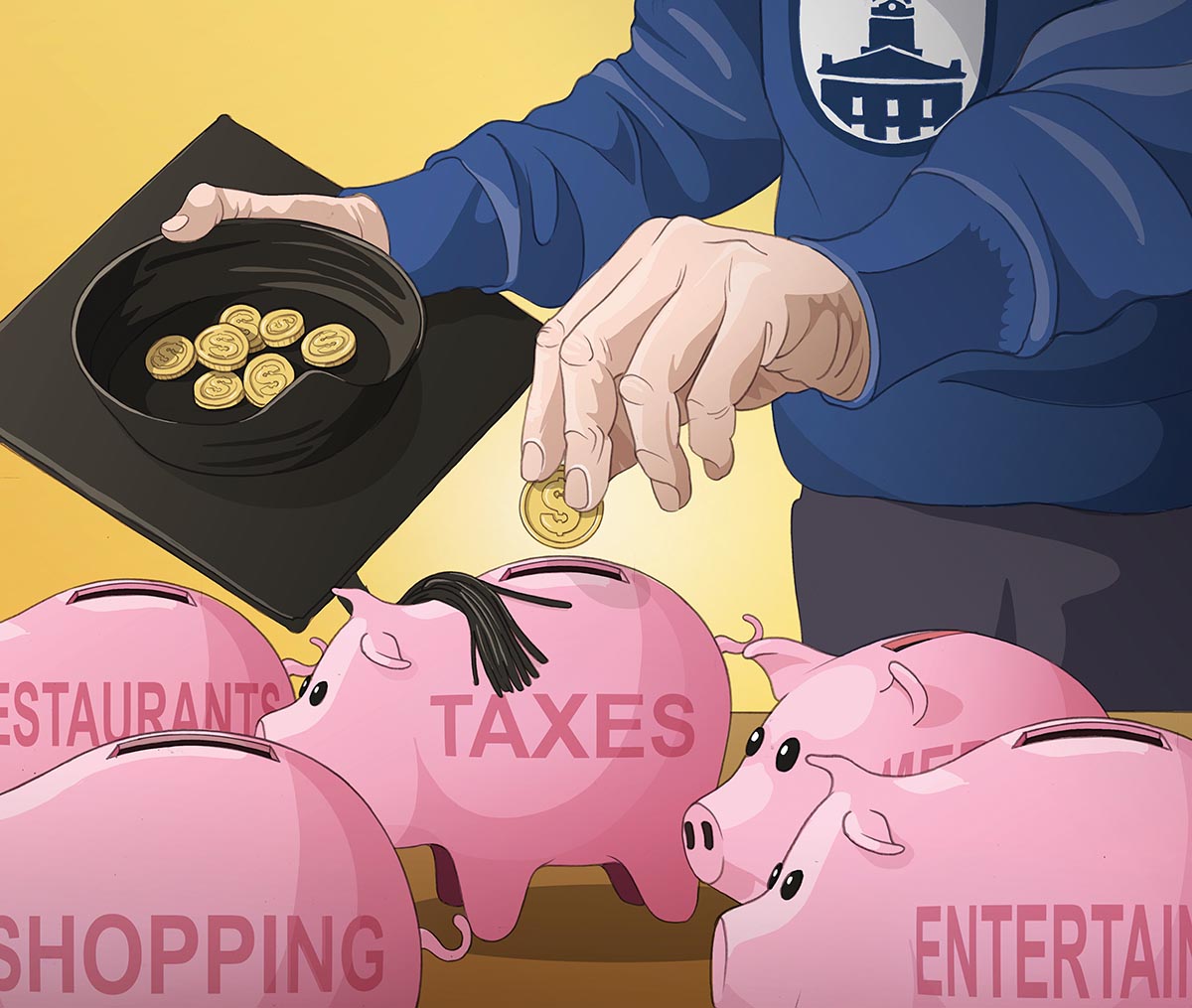 ---
Transitions
Winter Weekend
Whether the memories were made just one year ago when Amisha Herd '18 led the women's basketball team to its best season ever, or over Jeanne Arbuckle's remarkable 31-year coaching career, the stories never get old. Reminiscing about the days of the past can even be humorous, as when former All-American baseball player Darrell Fatzinger '94 impersonated legendary baseball coach Don Schaly '59 during his Hall of Fame acceptance speech. Arbuckle and Fatzinger were joined by fellow inductees Clay Ream '08, Lindsey Romick-Rosendale '07, Amy Lehosit Spell '06 and Mike DeMark '06. Celebrating greatness never gets old, and no one does it quite like Marietta College during Winter Weekend.
See Winter Weekend
Hall of Fame Interviews
---
Marietta Scene
Letter from the editor, and letters from readers
---
More Marietta
Pioneers: Athletic News
Developments: News from our Advancement Office
Marietta Moment
The Long Blue Line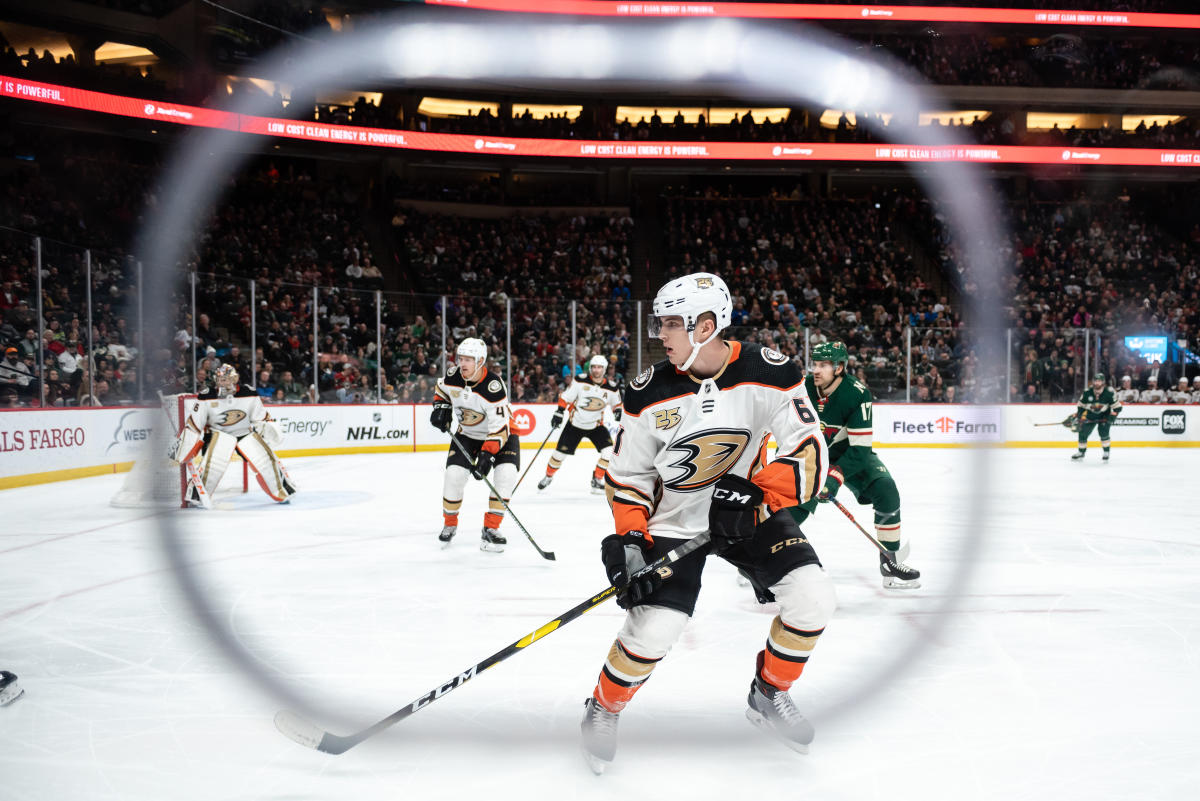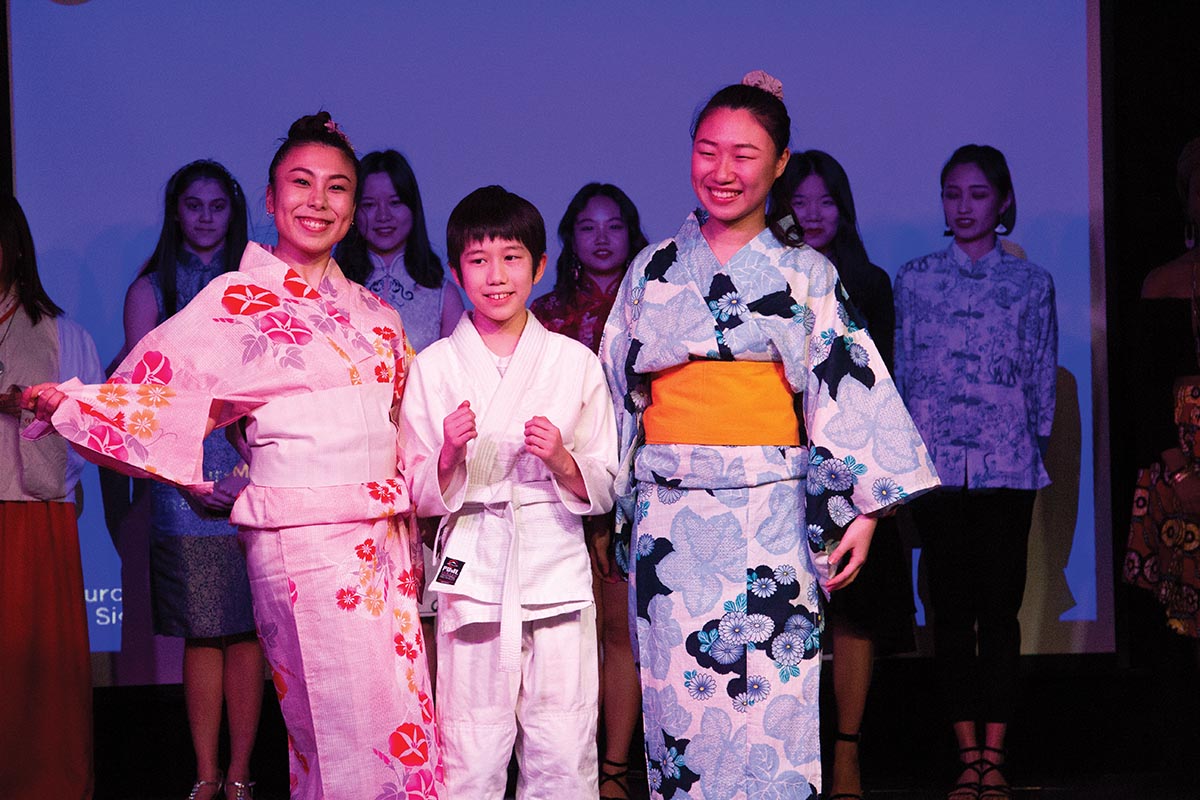 ---
Caleb Hester '16
Alumnus uses his liberal arts education to transform Big 4 firm's tax practice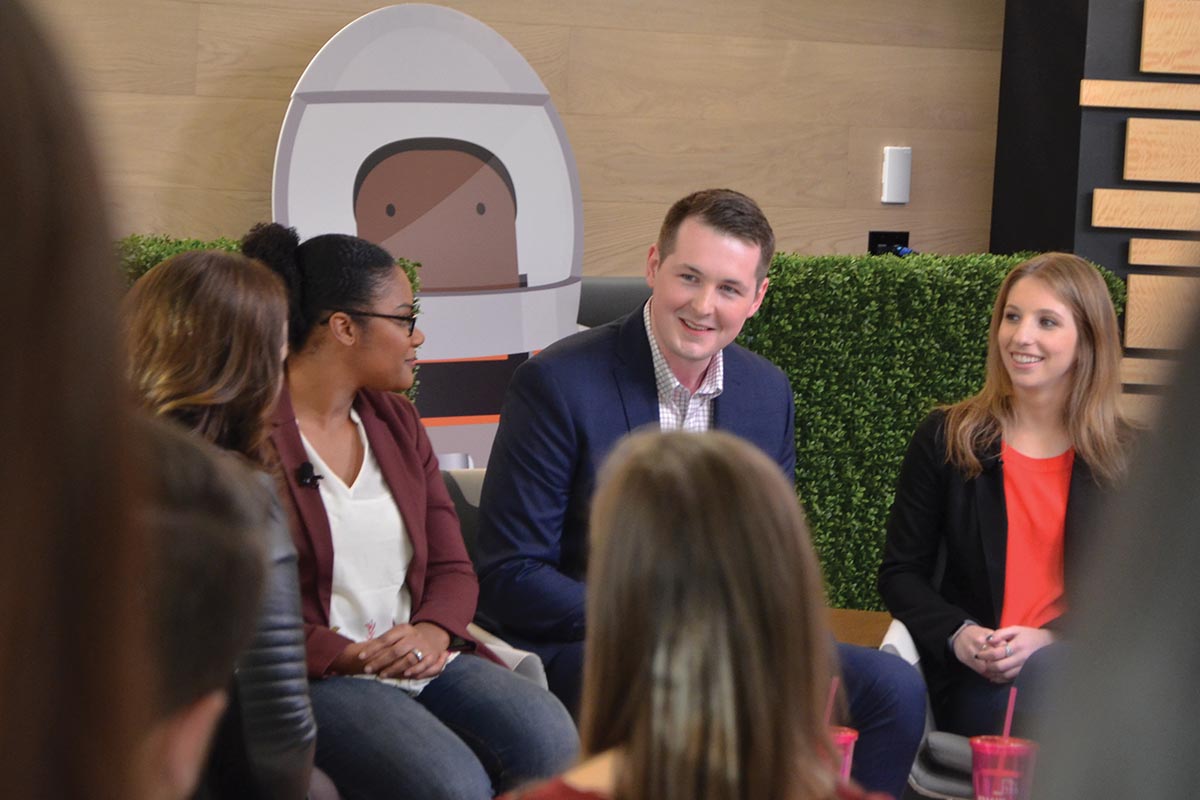 "My liberal arts education at MC has been the biggest key to my success so far at PwC. When I first started my career at the firm, I knew that it was important to differentiate myself among my peers if I wanted to stand out in the office. It was clear in my first few weeks that PwC strives to become a leader in the tax technology space, so I committed to learning Alteryx and Tableau, despite the fact that these tools hadn't yet been widely adopted by the firm. I was able to use what I learned in an introductory Information Systems course at MC as the foundation for self-studying these technologies, and with a little extra work over nights and weekends, successfully implemented them on my engagement teams and had the opportunity to demo solutions directly to tax directors and CFOs of Fortune 500 companies. Marietta College was able to give me, a blue-collar high schooler from Ohio's Amish country, the liberal arts skills such as creative problem solving, critically analyzing processes, quickly learning new skills, visual storytelling and communication, that have allowed me to become one of PwC's go-to contacts in tax technologies in the Midwest."
Biography: It was an honor for Caleb Hester '16 to be featured as a panelist on PricewaterhouseCoopers' most recent Firmwide Town Hall Webcast, which is broadcast live biannually out of the New York City office for the entire firm. Serving on a panel with U.S. Chairman Tim Ryan and other technology experts from across the firm, Caleb shared his digital upskilling experience with a live audience of more than 20,000 US staff, talking about his journey from recent college graduate with an accounting background and little IT experience to automating 1,500-plus previously manual hours in the Midwest market by using PwC's suite of data analytics tools and bots. Caleb was also the representative for the firm's new Digital Accelerator program, which is a two-year job rotation where staff focus on digital upskilling in coding and data analytics platforms in an effort to build efficiencies by automating repetitive, low-value-added activities.
---