Marietta, The Magazine of Marietta College, is published three times a year by the Office of  Communication & Brand Management for Marietta College's alumni, donors, faculty, staff, students and friends. 
Address changes, news items or class notes should be sent to:
Communication & Brand Management
Marietta College
215 Fifth St.
Marietta OH 45750
or
---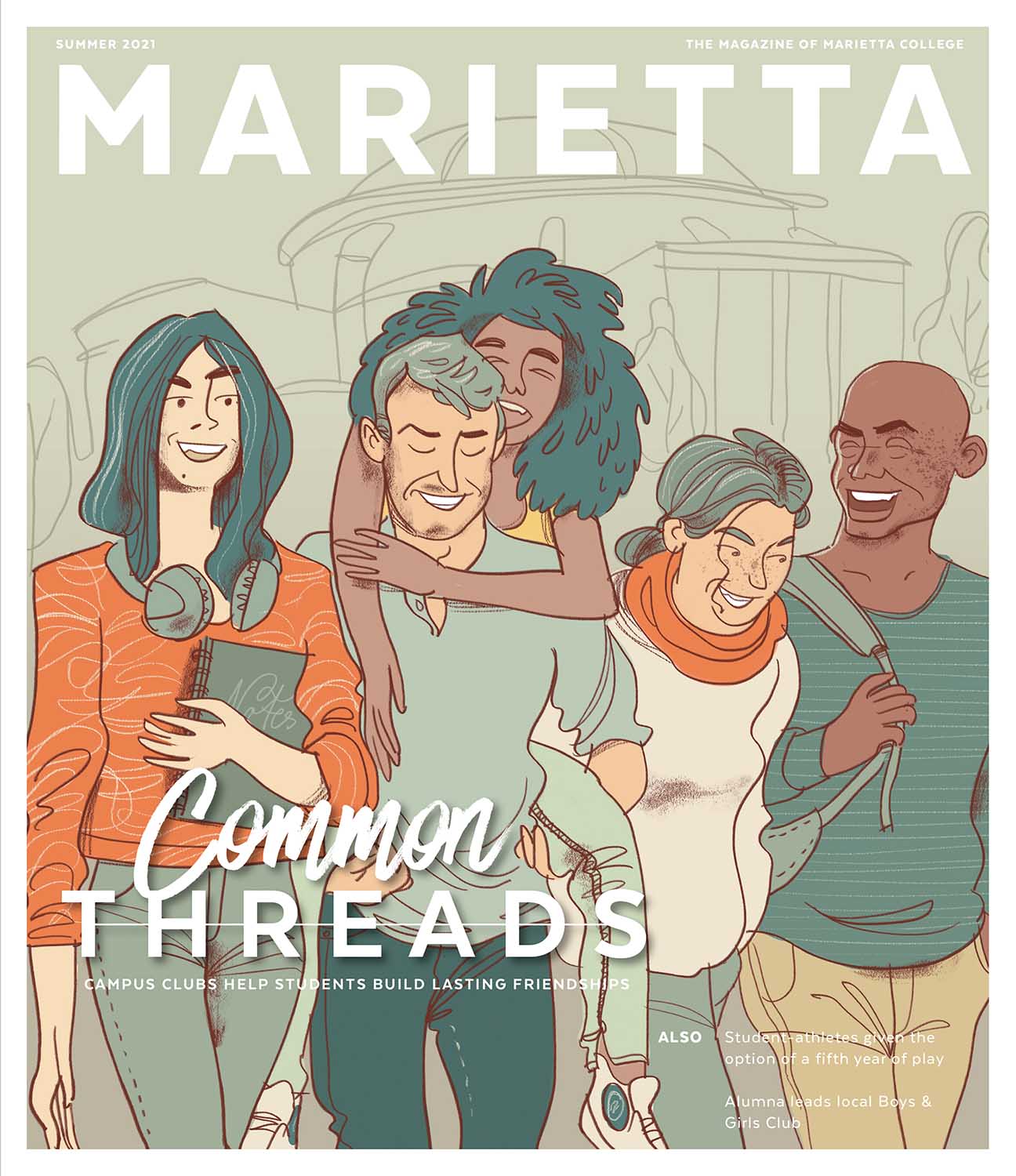 Summer 2021
One of the most daunting aspects of going to college is wondering if and when you will make friends. Marietta offers dozens of clubs and organizations that are centered around specific activities and goals, so students can seek out people who have similar niche interests.
The feature story in the Summer 2021 issue of Marietta Magazine explores how these clubs have become beacons for students who may have otherwise struggled to find friend groups — and how these organizations can mean the difference between a student choosing to stay at Marietta and one who chooses to transfer or withdraw from college altogether.
Also in this issue are photo spreads of the Commencement ceremonies for the classes of 2020 and 2021, held on campus in May, as well as stories about student-athletes returning for a fifth year of play, alumni who have made the bold decision to change career paths, and students who have excelled academically during the year of COVID-19.
As always, you can catch up on news shared by alumni in the Class Notes section. You may submit your special update by emailing marketing@marietta.edu.