Marietta, The Magazine of Marietta College, is published three times a year by the Office of  Communication & Brand Management for Marietta College's alumni, donors, faculty, staff, students and friends. 
Address changes, news items or class notes should be sent to:
Communication & Brand Management
Marietta College
215 Fifth St.
Marietta OH 45750
or
---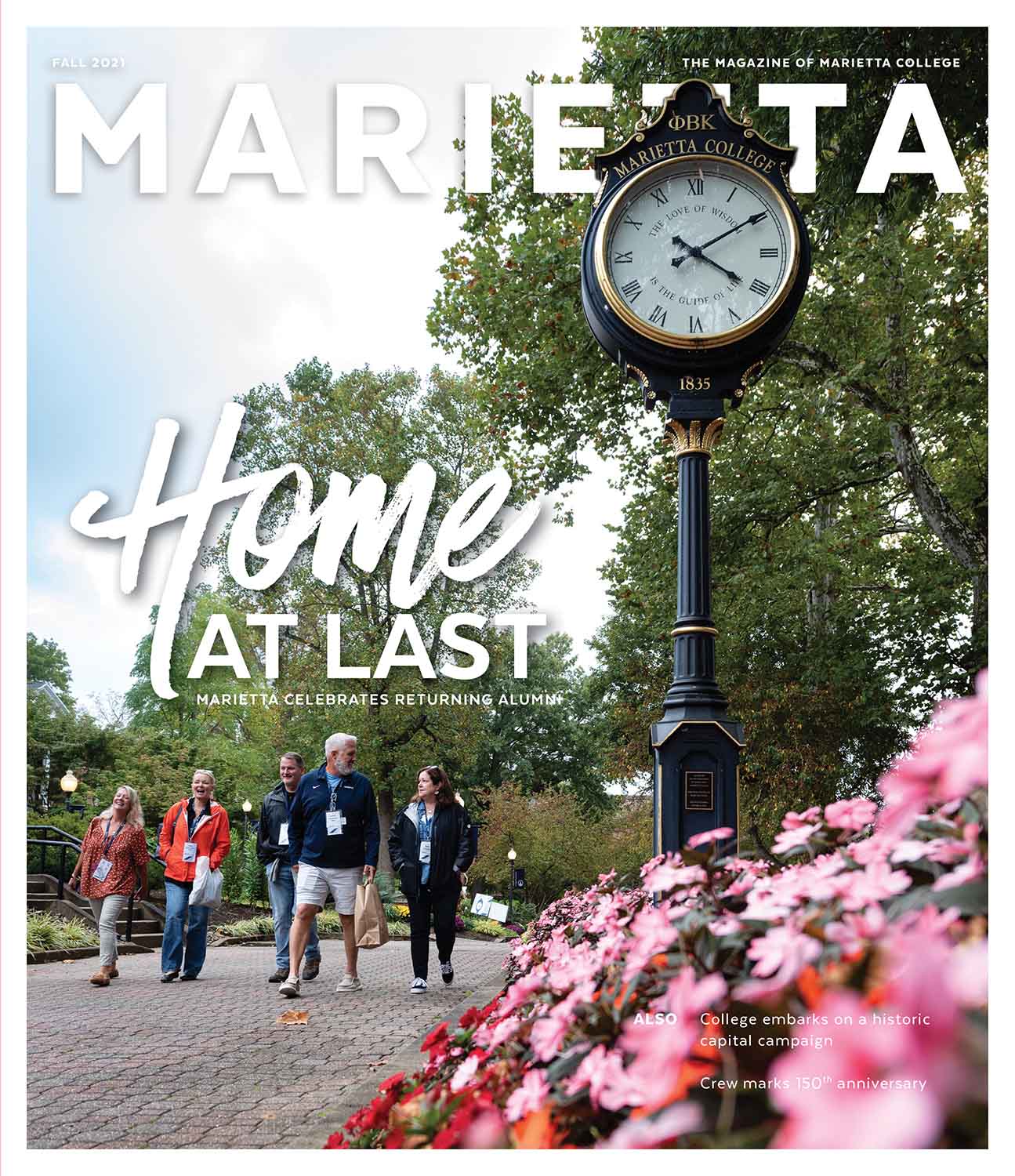 Fall 2021
After missing out on an in-person gathering in 2020, members of The Long Blue Line were ready for a momentous return to campus to celebrate the 2021 (Come Back) Homecoming in late October.
Hundreds of Pioneers and their families celebrated the weekend, and the College made sure to honor classes that achieved milestone reunion years — such as the Golden Reunion Classes of 1970 and 1971 — with memorable events. This issue of Marietta, The Magazine of Marietta College, features snapshots of events during Homecoming — from the All-Alumni Welcome, the MCAA Awards Ceremony, the Football Tailgate and other special reunions that took place at Marietta.
The issue also includes the 150th Anniversary of Rowing at Marietta, as well as the public launch of the historic "This is the Time" comprehensive campaign, which aspires to raise $100 million to support areas such as student engagement, endowed scholarships, faculty development, campus accessibility, beautification and wayfinding, distinctive academic programs, The Marietta Fund, and the construction of a "Student Center for Our Time." You can learn more about the campaign at thetime.marietta.edu.
You can also catch up on news shared by alumni in the Class Notes section. If you would like to share your own update in a future publication, please email it to marketing@marietta.edu.