Marietta, The Magazine of Marietta College, is published three times a year by the Office of  Communication & Brand Management for Marietta College's alumni, donors, faculty, staff, students and friends. 
Address changes, news items or class notes should be sent to:
Communication & Brand Management
Marietta College
215 Fifth St.
Marietta OH 45750
or
---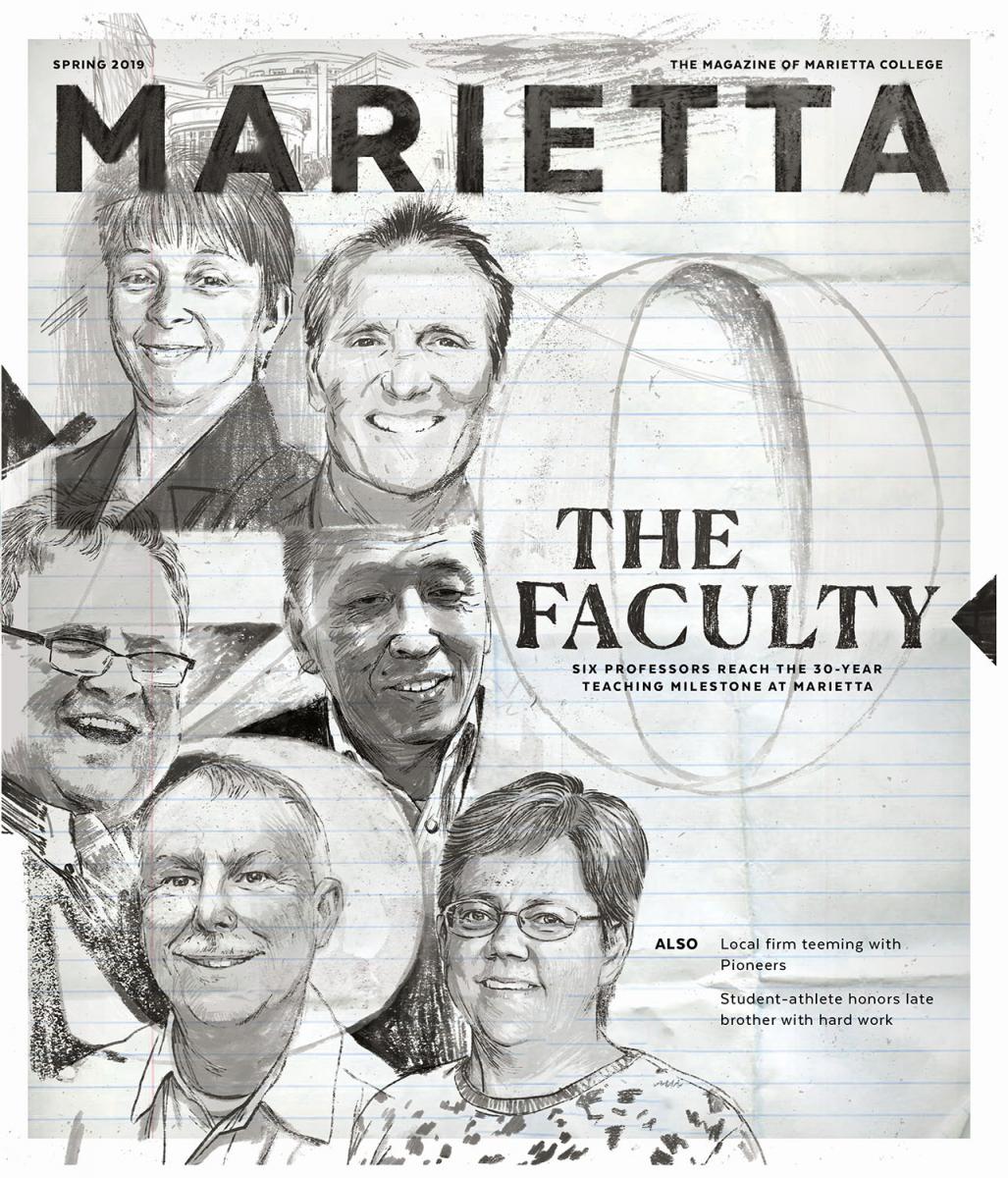 Marietta Magazine: Spring 2019
In the fall of 1989, a group of new professors joined Marietta's faculty, filling vacancies in Accounting, Political Science, Philosophy, Chemistry, Biology and Sports Medicine.
This spring, Grace Johnson, Xiaoxiong Yi, Ken Itzkowitz, Debbie Egolf, Dave McShaffrey and Sam Crowther completed their 30th year at Marietta College. The special "Class of 1989" share a little insight of their time at Marietta — from their arrival to what makes their role at the College exciting every academic year.
Also in this issue are features about T.J. King, a student-athlete at Marietta who is overcoming the heartache of losing his younger brother by becoming one of the world's up-and-coming powerlifters, as well as a first-person account of the historic win during the 1966 Dad Vail Regatta.
If you have a story idea or an update you would like to include in the Class Notes section of Marietta Magazine, please send that information by email to marketing@marietta.edu.