Marietta, The Magazine of Marietta College, is published three times a year by the Office of  Communication & Brand Management for Marietta College's alumni, donors, faculty, staff, students and friends. 
Address changes, news items or class notes should be sent to:
Communication & Brand Management
Marietta College
215 Fifth St.
Marietta OH 45750
or
---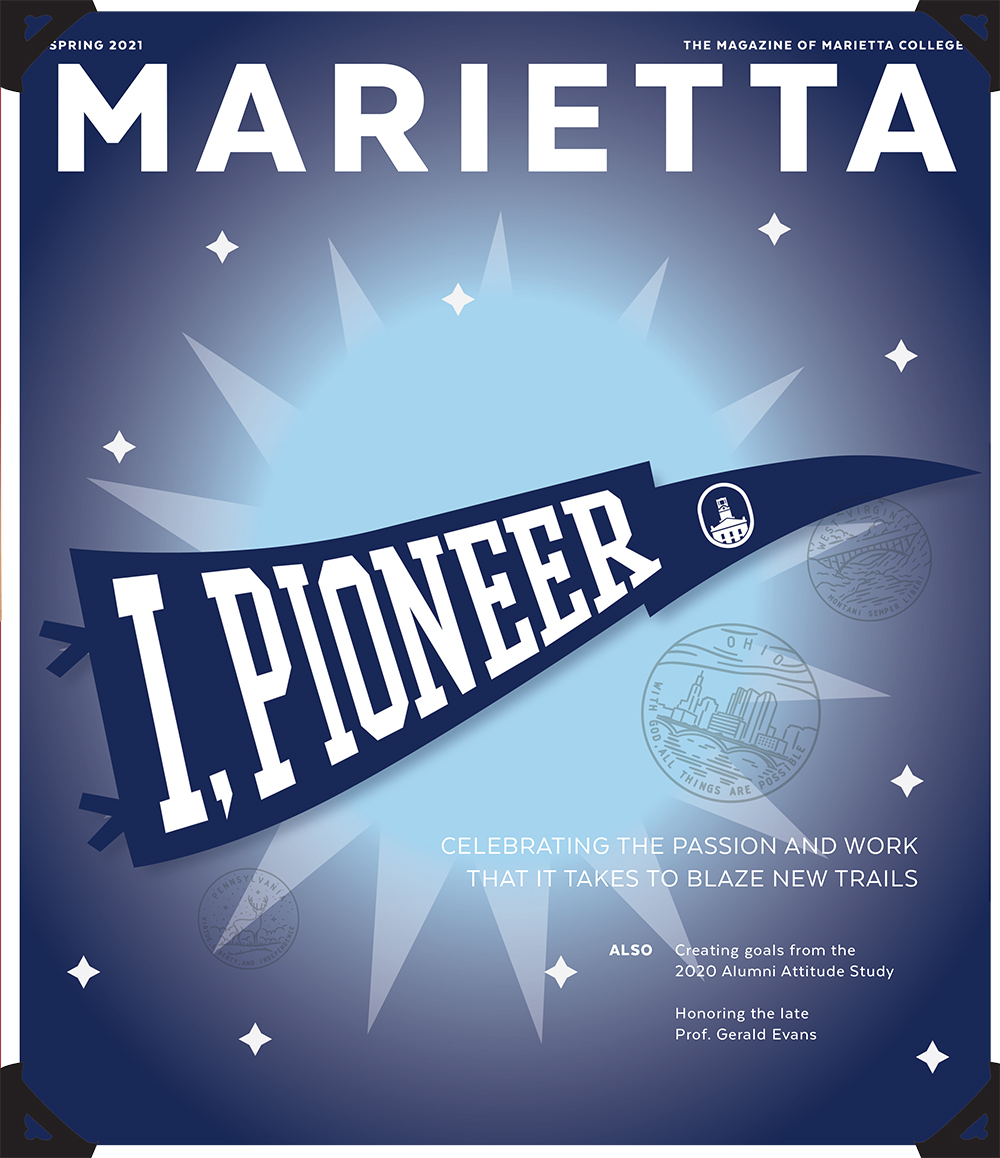 Spring 2021
After taking a yearlong break from printing the Marietta Magazine due to the pandemic, it is with great pleasure that we can return to that format.
This issue unveils a new and exciting series — I, Pioneer — which highlights alumni, students and employees who are committed to making their marks on their industry, their communities or in their personal lives. Coming to you in a multimedia format, this new series is designed to grow — showing how expanse, dynamic and evolving The Long Blue Line truly is — by adding new profiles each month to the special I, Pioneer section of the College's website. We invite you to nominate a current student, alumna/us or employee for consideration for this section via email at marketing@marietta.edu.
The magazine includes the story of the determination of student-athlete, Kate Liston '22, a member of the women's basketball team who overcame both a life-threatening medical incident at age 12 during at an AAU game and a season-ending knee injury last year during a Marietta basketball game. You can also read Paul Adams' tribute to Professor Gerald Evans and catch up with alumni who shared updates in our Class Notes section. As always, you are welcome to share your personal or professional updates with your fellow Pioneers.