Marietta, The Magazine of Marietta College, is published three times a year by the Office of  Communication & Brand Management for Marietta College's alumni, donors, faculty, staff, students and friends. 
Address changes, news items or class notes should be sent to:
Communication & Brand Management
Marietta College
215 Fifth St.
Marietta OH 45750
or
---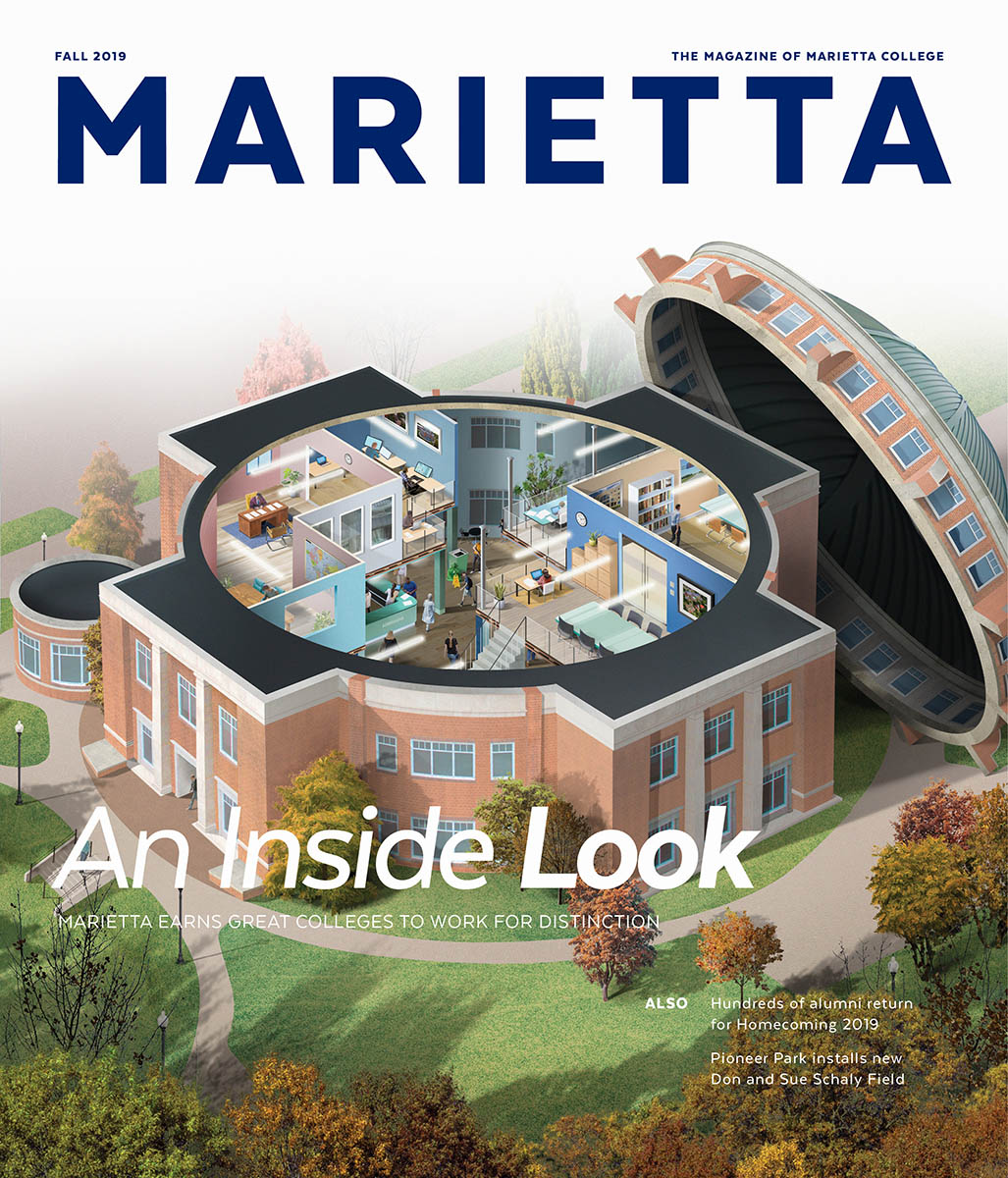 Fall 2019
The September edition of The Chronicle of Higher Education recognized the 2019 Great Colleges To Work For, and for the second year in a row, Marietta College made the list.
While that in and of itself is an accomplishment, what Marietta managed to do this year is almost unheard of — rather than standing out in one or two categories, Marietta earned a spot on this year's Honor Roll list by achieving "Very Good to Excellent" scores in 10 of the 12 categories. Those scores are based on the results of more than 300 surveys sent to Marietta College employees earlier this year.
This edition of Marietta, The Magazine of Marietta College features employees discussing what makes Marietta a great place to work — from the investment in facilities to compensation.
Readers will get a first look at the newly renovated baseball facility, which was renamed Don and Sue Schaly Field at Pioneer Park, as well as learn about a remarkable alumna who recently earned the Best International Research Impact Award from the University of Essex for her work in Syria.
As always, Marietta Magazine would love to share updates about your life — new jobs, recent vacations, recent retirements, etc. — so please email us at marketing@marietta.edu to submit a class note or share a possible story idea.