Marietta, The Magazine of Marietta College, is published three times a year by the Office of Strategic Communications & Marketing for Marietta College's alumni, donors, faculty, staff, students and friends. 
Address changes, news items or class notes should be sent to:
Communication & Brand Management
Marietta College
215 Fifth St.
Marietta OH 45750
or
---
Current Issue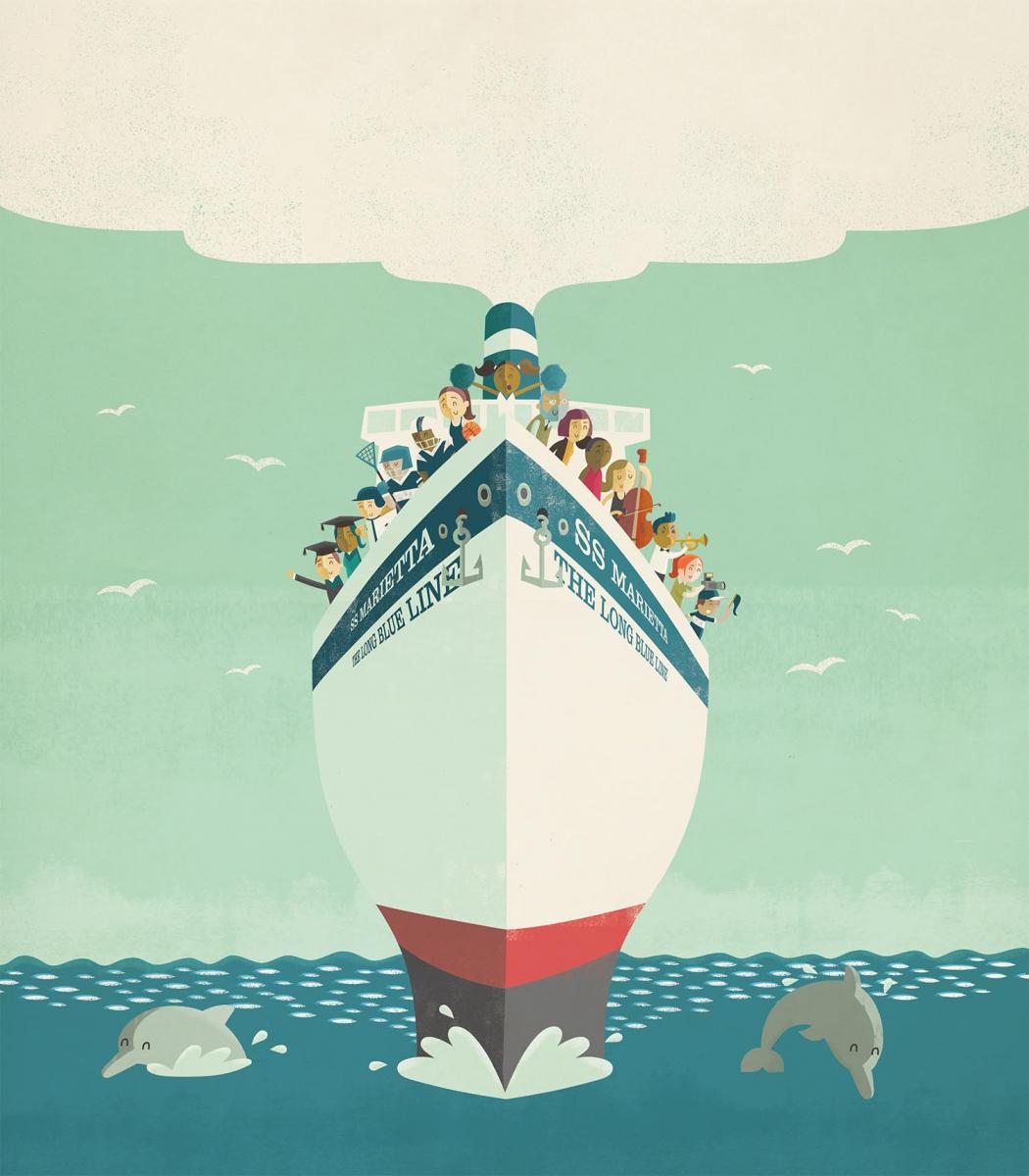 Spring 2018
For many generations, young adults choose Marietta College as the place to receive a quality liberal arts education. What they may not have realized was that the moment they matriculated to Marietta, they joined a community of Pioneers — past, present and future — for life. Regardless of when they graduate, members of The Long Blue Line share memories of a very special college that became their second home.
This edition of Marietta Magazine celebrates the power of The Long Blue Line and how alumni find ways to reconnect with each other and their alma mater to rekindle old friendships, make new ones and help the newest Pioneers find their footing after graduation.
This issue also highlights Marietta's revamped General Education Curriculum, which strengthens the focus on the liberal arts for every major throughout all four years of a student's undergraduate education.
As always, if you have an exciting story to share or would like to submit a class note for future publications, please send us an email at marketing@marietta.edu.