Marietta, The Magazine of Marietta College, is published three times a year by the Office of Strategic Communications & Marketing for Marietta College's alumni, donors, faculty, staff, students and friends. 
Address changes, news items or class notes should be sent to:
Communication & Brand Management
Marietta College
215 Fifth St.
Marietta OH 45750
or
---
Current Issue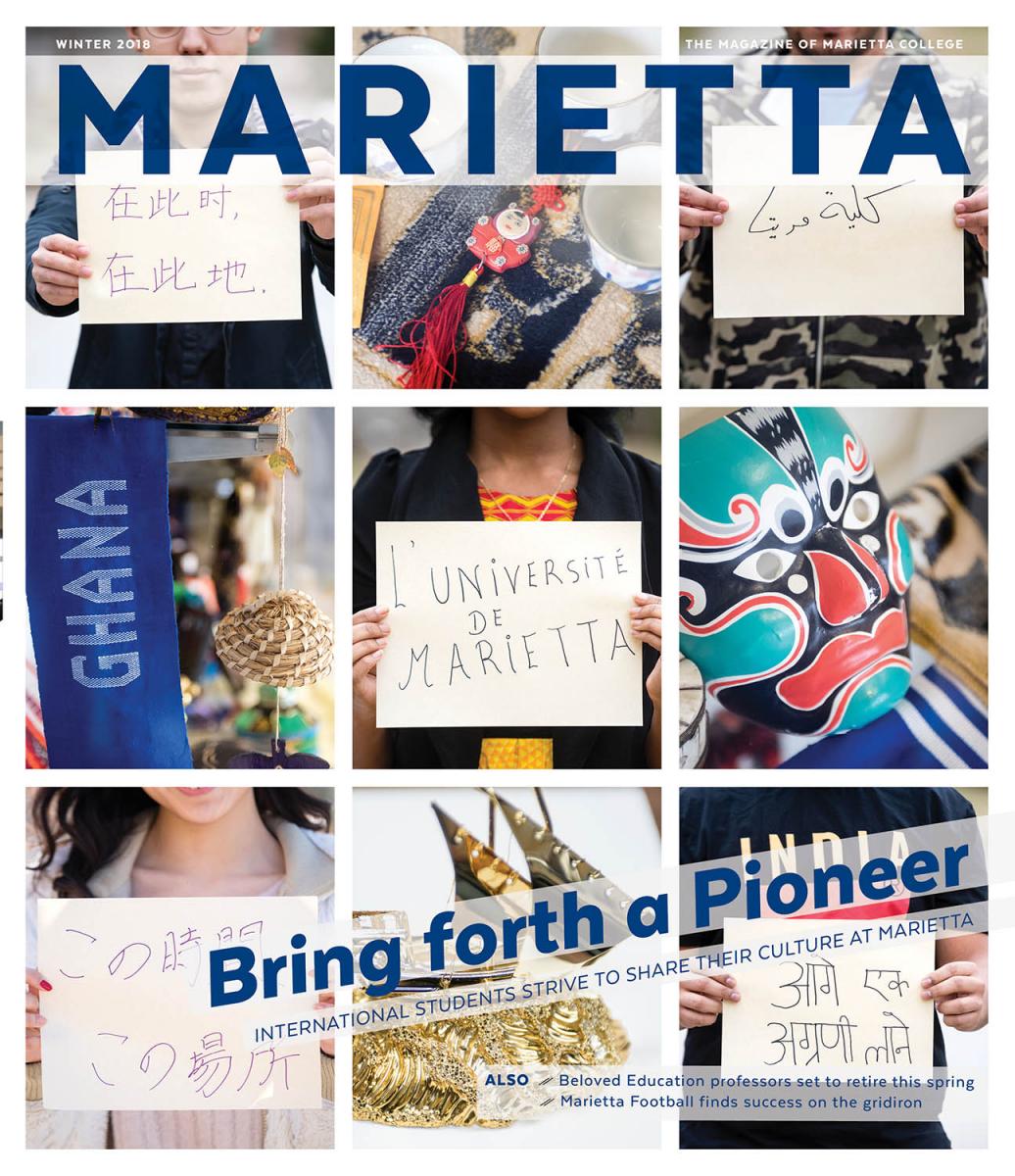 Imran Syed '20 and his family worked very hard to give him the opportunity to go to college. So when it came time to decide where he would study, he chose a place that would help him achieve his dream of becoming an engineer and give him a safe, quality environment in which to study.
Though leaving home to attend college is seen as a rite of passage into adulthood, Syed's story is a shining example of how dedicated Marietta's students are to become Pioneers. Not only was he just 17 years old when he arrived for his freshman year, Syed was also the only student from India to do so.
There are 170 international students currently earning their degrees at Marietta College. They hail from China, Kuwait, Ghana, the Democratic Republic of Congo, Saudi Arabia, England, Japan and India. In this issue of Marietta, The Magazine of Marietta College, a handful of Marietta's international students tell the story of how they chose to study at this small, liberal arts college in Ohio, and how they plan to use their education to achieve their dreams.
This edition also charts the emergence of Marietta football, and pays honor to Professors Dottie Erb and Carole Hancock as they prepare to retire from the College.
As always, if you have an exciting story to share or would like to submit a class note for future publications, send us an email at marketing@marietta.edu.