Interim Dean
Associate Professor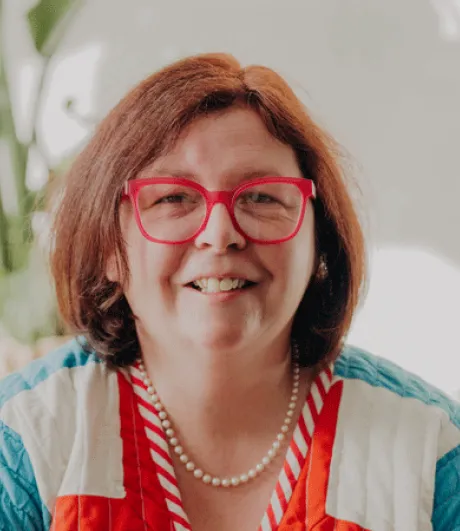 Degrees
Doctor of Public Health, University of North Carolina (2023); Ed.D.-Philosophy and Pedagogy, Montclair State University (2012); M.S.-Bioethics, Mount Sinai (2014); M.Ed.-Education, Montclair State University (2008);
Courses - Fall
Ethical Leadership
Neurodiversity
Courses - Spring
Legal & Ethical Issues in Healthcare
Biography
Dr. Alexandra Perry is a faculty member at the McDonough Center for Leadership and Business where she teaches classes on Leadership Studies and Ethics. She also serves as the Director of PIO 201 (the sophomore general education course) and is the faculty advisor for the Student Government Association (SGA). She has more than a decade of experience in clinical ethics consultation with several major hospital systems and has served as a leader on projects around perinatal and neonatal supportive care, addiction medicine, and racial justice in healthcare.
Dr. Perry is on the board of the Bioethics Network of Ohio and is the author or editor of numerous articles and five books including Ethical Leadership: A Primer published by Edward Elgar, which she recently co-edited with Dr. Robert McManus and Dr. Stanley Ward. Dr. Perry's new book, Death, Dying, and End-of-Life Care in American Hospitals, examines leadership and ethics in end-of-life care in the American hospital and is due to be published in late 2022.
She won the Faculty Research Award in 2020 and the Harness Award in 2021.