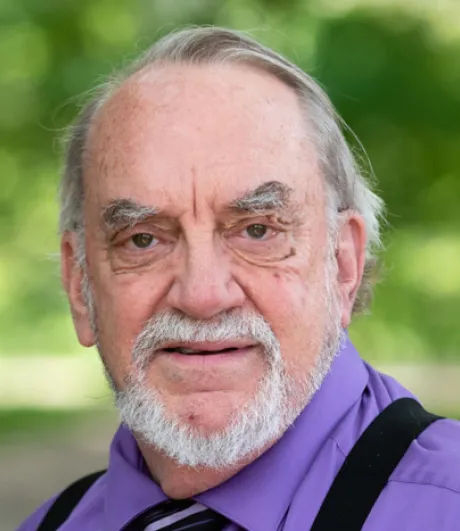 Degrees
BS-Journalism, Ohio University (1971); MA-Liberal Learning, Marietta College (2005)
Courses - Fall
College Composition
Student Engagement
Courses - Spring
Fundamentals of Communication
Media Writing
Biography
David Grande will enter his 15th year of teaching at the collegiate level in the fall of 2019. He is currently an adjunct instuctor in both the English and Communication departments at Marietta College, and serves in the same capacity at West Virginia University at Parkersburg. Prior to teaching at the collegiate level, Grande was a professional journalist for 35 years, the last seven of which he owned and operated the weekly newspaper, The Marietta Leader. Prior to that, he had worked for the Gannett-owned Marietta Times for 19 years after leaving the Parkersburg News in 1978. 
Grande is a 1971 graduate of Ohio University and got his Master's in Liberal Learning from Marietta College. He spent a brief internship with USA Today in 1986, where he covered semi-profesional baseball and NFL football among his varied assignments at the company. During his journalistic career, Grande won Associated Press awards for his sports writing and editorial writing as well as numerous "Best of Gannett" awards. He is a two-time recipient of the Wrestling Writer of the Year and remains the only writer to ever receieve the award while working for an Ohio paper. 
He and his wife, Lisa, along with their son, Liam, returned to Marietta after having spent 11 years in Pittsburgh. While in Pittsburgh, Grande taught journalism and speech for Point Park University, where he was the only teacher on staff who taught both the print writing and broadcast writing sequences. He also taught at Robert Morris University. 
In his spare time, Grande enjoys acting and directing in community theater productions where he has appeared in over 40 plays and directed 25. He portrayed the role of Norman Thayer in "On Golden Pond" at the Actors Guild of Parkersburg this summer. He will be directing the Mid-Ohio Valley Players' production of "Frankenstein" in October.