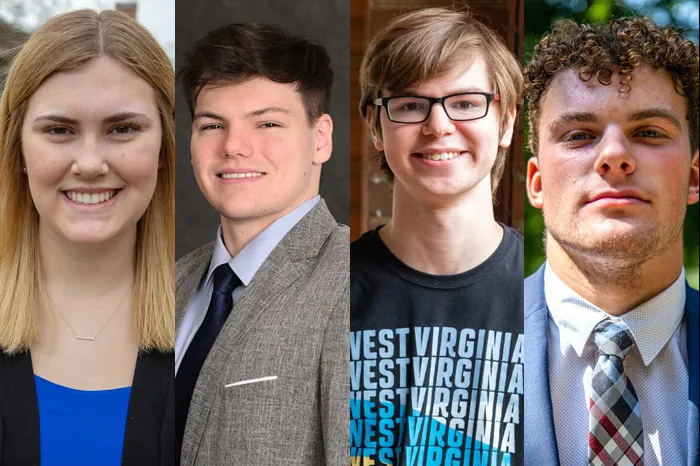 Graduating from Marietta College with a Bachelor of Arts degree in Accounting or Public Accounting almost guarantees the individual a top-notch job in the field.
Since 2014, 80 percent of Marietta's Accounting and Public Accounting graduates have secured full-time accounting positions within three months of graduation, according to Grace Johnson, McCoy Professor of Management and Accounting.
"Employers consistently comment on our accounting graduates' workplace readiness in areas such as communication, teamwork, critical thinking, and problem solving. I believe this outcome stems from the type of classroom activities and out-of-class projects students have in the Accounting program," Johnson said. "As well, experiential learning opportunities such as performing accounting consulting for businesses and non-profit organizations, interacting with professionals in our Accounting Meet & Greet events, and engaging in national accounting student competitions provide relevant and meaningful exposure to ethical and business decision making."
There are four students — Sydney Amore '22 (Heath, Ohio), Vincent Anderson '22 (Mount Vernon, Ohio), David Fruner '23 (Parkersburg, West Virginia), and Justin Moser '22 (Murrysville, Pennsylvania) — who either graduated in December or will graduate in May 2023 with clear career paths already set.
"Marietta has helped me with prioritizing tasks and improving my time management skills," Fruner said. "With my first job, I am looking forward to implementing my studies in a genuine work environment. My classes have made the transition to my internship feel easy and straightforward."
Fruner, an Accounting major, will complete an internship with Settler's Bank in Marietta in May and transition into a full-time role.
Amore joined Thornhill Financial CPAs in Strongsville, Ohio, after graduating in December 2022.
"Marietta College helped me feel confident in the workplace to come in and excel in my position," said Amore, an Accounting graduate. "To start off working right in the busy season was not easy, but now looking back, I am very proud of all that I have accomplished during this time."
Anderson will complete his internship with Thornhill in April and attend Ohio University's full-time Master of Accountancy program beginning in May. Anderson plans to graduate from OU in the spring of 2024 and be eligible for CPA certification.
Then he plans to start full-time work at KPMG's office in Columbus, Ohio, as an audit associate in the summer/fall of 2024 while studying to take the CPA exam.
"Marietta has kept me prepared for my future career choices by constantly pushing me to make the decision that will most positively impact my future and not necessarily the one that seems the easiest/most comfortable," said Anderson, an Accounting student. "If there was one thing that Professor Johnson really excelled at doing, it was showing us the benefits of taking your career choices as seriously as you do your life."
Anderson decided to attend graduate school first, so he could improve his skills as a CPA and diversify his experience.
Moser, who earned his degree in Public Accounting, is working as a tax associate with KPMG in Pittsburgh.
"You have to love the accounting subject if you want to excel in the profession. There are going to be plenty of long days — in school and in your career — where you might feel like the work is repetitive, boring, or overwhelming," Moser said. "Enjoying what you do and being eager to learn/work every day is what's going to be the difference between you surviving the semester or the 'busy season' or excelling through it."
Moser is thankful for his time at Marietta.
"To keep it simple, the size of the Marietta College community allowed me the most opportunity to sharpen my experience in preparation for life after graduation," he said. "The smaller size allowed me to participate in several clubs, sports, and events simultaneously, without burdening my academic workload. A smaller student population also allowed the faculty to be more available to the students, which presented more opportunities for me to be able to maybe work 1-on-1 with a professor, and more opportunities for the staff to provide the students with a more meaningful campus experience."