Get Connected with Marietta
Accounting is central to any business — that's why good accountants are always in demand.
At Marietta, you'll learn from faculty who are certified public accountants, and you will gain a foundation in business as well as the technical aspects of accounting. You'll enjoy opportunities that you won't find in many other undergraduate programs, such as working with outside practitioners as you conduct an independent research project; many of our students have presented and published their work. Our close ties to universities in China and Brazil also allow you to study and work in a major emerging market for up to a year.
Our 150-hour public accounting major will qualify you to take the Certified Public Accountant Examination in the state of Ohio immediately upon graduation.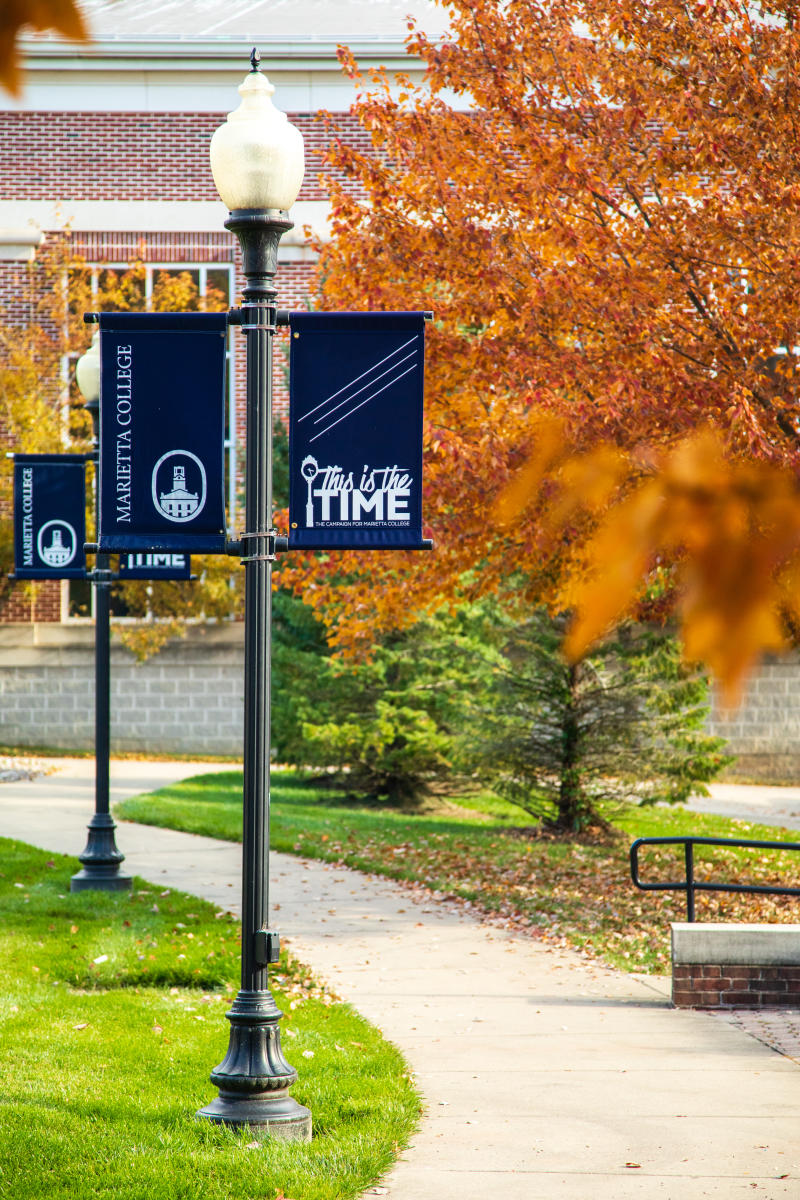 The Public Accounting Major
At Marietta College
We have an extensive network of internship partners in public and private accounting, business and industry, nonprofits, and government. Many students spend the spring of their junior year in a full-time internship; in all cases, these have led to job offers. Recent internship sites and employers include the U.S. Department of the Treasury, Caterpillar, Sherwin-Williams, Ernst & Young, PricewaterhouseCoopers, and Ball Corporation.
Choose either our accounting major or our 150-hour public accounting major, which will qualify you to take the Certified Public Accountant Examination immediately upon graduation.
Earning A Degree in Accounting
Accounting Major Degree Requirements
Public Accounting Major Degree Requirements
Interested in Public Accounting
Contact this Undergraduate Program
Prof. Grace Johnson • 740.376.4631 • johnsong@marietta.edu
PROFILES OF PIONEERING SPIRIT
I, Pioneer
Blazing New Trails
Read stories of people who are committed to making an impact in their professions, their communities and beyond.
Our pioneers have the knowledge, the passion and the courage to pursue change for the greater good, to make a difference in the lives of others, and to pave the way for generations to come.
What You Can Do With an Accounting Degree
There are many internship opportunities for students in the major, and even more job possibilities. Marietta's faculty have strong connections in the industry and they help students with introductions and they provide references. The College also offers the Robert Evans Internship Endowment, which awards one student every summer $5,000 to one qualified rising junior or senior who participates in an approved internship in a for-profit organization, specifically a major national or global organization.
Outcomes - Professions 
Plante Moran, Partner
Peoples Bank, Controller
U.S. Department of Treasury, Accountant
Sherwin-Williams, Financial Analyst
XPO Logistics, Director of Tax
KPMG, Manager of Advisory Services
Follett Bookstores, District Director
PricewaterhouseCoopers (PWC), Accountant
Recent Graduate Programs
Capital University
Duke University
Baylor University
The Ohio State University
University of Michigan
University of Maryland
West Virginia University
Ohio University
Related Programs
See More of Marietta