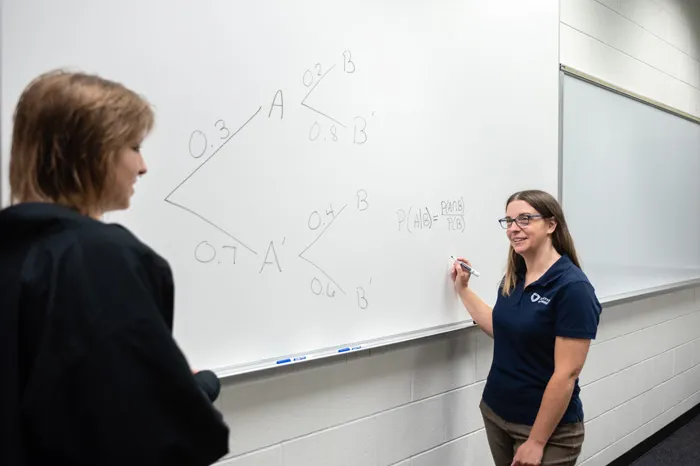 For the fourth year in a row, The Chronicle of Higher Education has recognized Marietta College as a "Great College to Work For®."
"We are extremely honored to once again earn this recognition from The Chronicle of Higher Education in its '2021 Great Colleges to Work For®' survey," said Marietta College President Bill Ruud. "Our faculty, staff and administrators have faced many challenges over the past year as we navigated the COVID-19 pandemic. Each one of them rose to the challenge and continued to provide a transformative educational experience for our students."
Of the 196 institutions surveyed, Marietta was one of only 70 to be recognized. Marietta is one of four Ohio colleges recognized in the survey. Results are reported for small, medium and large institutions, with Marietta College included among the small universities with 500 to 2,999 students.
According to The Chronicle, the Great Colleges survey included a two-part assessment process: a survey administered to faculty, administrators and professional support staff; and an institution questionnaire that captured employment data and workplace policies from each institution. The primary factor in deciding whether an institution received recognition was the employee feedback.
Marietta College earned honors in two of the 10 categories this year:
Shared Governance

Faculty Experience
The Great Colleges to Work For® program is one of the largest and most respected workplace recognition programs in the country. For more information and to view all current and previous recognized institutions, visit the Great Colleges program website. ModernThink, a strategic human capital consulting firm, administered the survey and analyzed the results.
"Leadership in crisis is both art and science. The leaders at this year's recognized institutions guided their institutions through unprecedented challenges with vision and transparency, all while modeling a spirit of partnership and genuine care for their fellow colleagues," said Richard K. Boyer, Principal and Managing Partner at ModernThink. "It takes courage to lead. And the 2021 Great Colleges to Work For participants demonstrated remarkable courage, commitment and optimism in their decisions to participate in a 'great place to work program' in the midst of a worldwide pandemic. There's much to learn from these remarkable institutions and their inspirational leaders."