Five talented and diverse performances are in store for the 2023-24 season as Marietta College resumes the Esbenshade Series in September.
"The Frederica G. Esbenshade Memorial Fund continues to bring an eclectic mix of high-quality programming to our region, and as always, the shows are free," said Todd Burge, Director of the Esbenshade Series. "Experiencing live performances by a true master can be inspirational and often life-changing. You'll always be in the room with an undeniable virtuoso when you attend an Esbenshade performance."
As previously announced, Bruce Hornsby & the Noisemakers kick off the season at 8:00 p.m., Thursday, September 14, at Peoples Bank Theatre. Tickets can be reserved starting at 10:00 a.m., Monday, August 28, at The Peoples Bank Theatre's Box Office, online at www.peoplesbanktheatre.com, or by calling (740) 371-5152.
The Esbenshade Series urges patrons only to pick up tickets they are certain they will use. Please return unused tickets to the Peoples Bank Theatre's Box Office so others can attend. All performances are free and will be conducted at Peoples Bank Theatre (unless otherwise noted).
Based out of Williamsburg, Virginia, Hornsby first rose to national prominence with "The Way It Is," his 1986 Grammy-winning debut album with The Range. The title track became the most-played song on American radio in 1987, while Tupac Shakur's timeless song "Changes" builds on "The Way It Is" and sets the stage for many subsequent versions of the track.
In 1991, Hornsby collaborated with Bonnie Raitt, playing on her iconic hit "I Can't Make You Love Me." Additionally, Hornsby was a part-time member of the Grateful Dead from September 1990 to March 1992, performing over 100 concerts in America and Europe.
The 13-time Grammy nominee has also solidified his status as a highly sought-after collaborator. Hornsby's own 23 albums have sold over 11 million copies worldwide. He has appeared on over 100 records, including releases with Bob Dylan, Don Henley, the Grateful Dead, Stevie Nicks, Ricky Skaggs, Bob Seger, Chaka Khan, Bon Iver, Brandon Flowers, Bonnie Raitt, Sting, Mavis Staples, Willie Nelson and more.
Hornsby's most recent studio album, "'Flicted," was released in May 2022.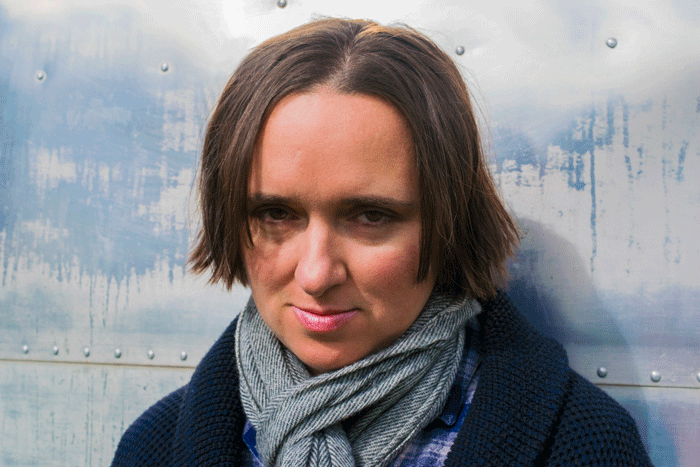 On Wednesday, October 11, Sarah Vowell, the New York Times bestselling author of seven nonfiction books on American history and culture, will take the stage at 8:00 p.m. Ticket reservations begin at 10:00 a.m., Monday, September 25.
By examining the connections between the American past and present, Vowell offers personal, often humorous accounts of American history as well as current events and politics. Her most recent book, Lafayette in the Somewhat United States, explores both the ideas and the battles of the American Revolution, especially the patriot founders' alliance with France as personified by the teenage volunteer in George Washington's army, the Marquis de Lafayette.
Vowell's previous book, Unfamiliar Fishes, is the intriguing history of our 50th state, Hawaii, annexed in 1898. Replete with a cast of beguiling and often tragic characters, including an overthrown Hawaiian queen, whalers, missionaries, sugar barons, Teddy Roosevelt, and assorted con men, Unfamiliar Fishes is another history lesson in Americana as only Vowell can tell it — with brainy wit and droll humor.
Her book, Assassination Vacation, is a haunting and surprisingly hilarious road trip to tourist sites devoted to the murders of presidents Lincoln, Garfield, and McKinley. Vowell examines what these acts of political violence reveal about our national character and our contemporary society.
Vowell was a contributing editor for the public radio show This American Life from 1996-2008, where she produced numerous commentaries and documentaries and toured the country in many of the program's live shows.
Vowell has made numerous appearances on the Late Show with David Letterman, Late Night with Conan O'Brien, and The Daily Show with Jon Stewart. She is the voice of teen superhero Violet Parr in Brad Bird's Academy Award-winning The Incredibles, and its sequel, Incredibles 2, from Pixar Animation Studios.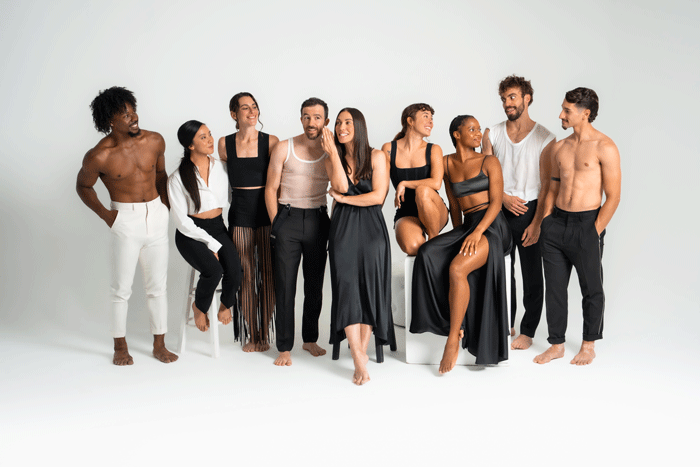 Led by Artistic Director Tina Finkelman Berkett, BODYTRAFFIC has conquered the contemporary dance world with its stunning performers, technical mastery, and commitment to the most challenging repertoire. Bursting with cutting-edge "vivid theatricality," BODYTRAFFIC takes the stage with compelling works that embody the company's energy, sophistication, and sheer joy in dancing.
The company opens the second half of the Esbenshade season by performing at 8:00 p.m., Wednesday, February 21, at Peoples Bank Theatre. Tickets can be reserved starting at 10:00 a.m., Monday, February 5.
According to the San Francisco Chronicle, "They're the kind of people you could watch dance anything all night."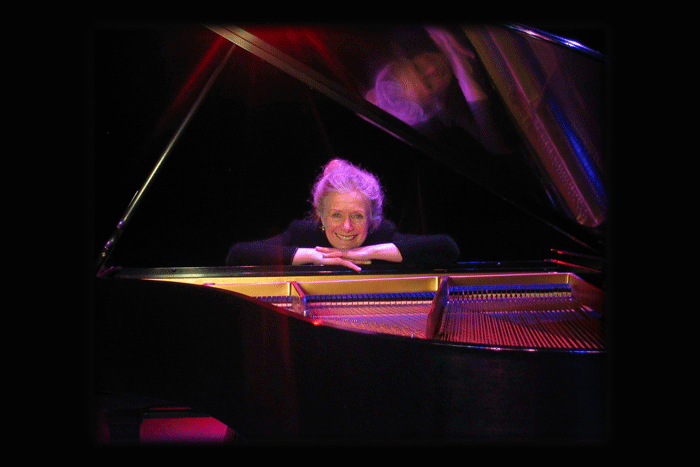 "Music to Love" with pianist Barbara Nissman is scheduled for 8:00 p.m., Thursday, March 14. Tickets for Nissman's performance can be reserved starting at 10:00 a.m., Monday, February 26. This will be an evening of great music and an informal chat as Nissman shares the music and stories of some of her favorite composers. 
Hailed as "one of the last pianists in the grand Romantic tradition of Liszt, Rachmaninoff, and Rubinstein," Nissman continues the grand bravura tradition of romantic pianism.
Recognized as an authority on the music of Franz Liszt, her 2 DVD set, Franz Liszt: Portrait of the Man & his Masterwork- The Sonata in B minor with Michael York as the voice of Liszt and a stellar cast of his contemporaries has recently been released. Her recordings of Prokofiev, Bartók, and Ginastera are considered "definitive," and she has garnered praise for her series of recordings of nineteenth-century composers: Beethoven, Chopin, Liszt, Schumann, Brahms, and also Rachmaninoff. All these recordings are now available on Nissman's new label, Three Oranges Recordings.
Nissman's international career was personally launched by Eugene Ormandy, who had previously engaged her as a soloist with the Philadelphia Orchestra. She has performed with the leading orchestras of Europe and America. She has also worked with some of the major conductors of our time, including Ormandy, Riccardo Muti, Stanislaw Skrowaczewski, and Leonard Slatkin.
Nissman was inducted into the West Virginia Music Hall of Fame's class of 2023.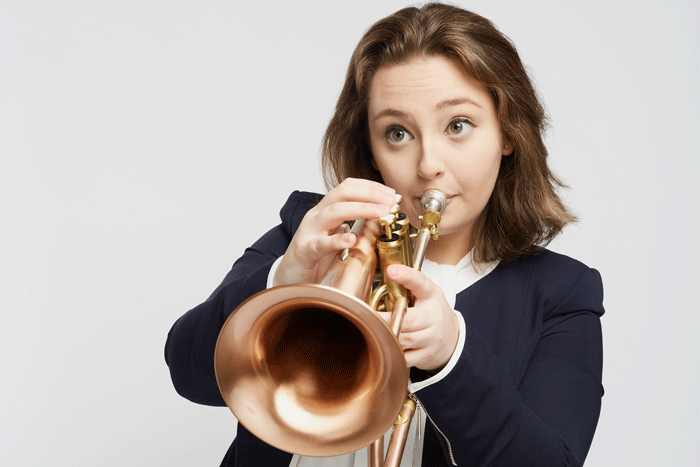 After debuting her band at the Birdland Jazz Club in New York City, going on tour with the 11-time Grammy® Award-winning vocal group The Manhattan Transfer, and amassing over 200,000 followers on social media, 21-year-old trumpetist Kellin Hanas is considered "one of the best up and coming jazz musicians on the globe" (ITG Journal).
Hanas is the final performer of the season at The Gathering Place on April 5. Her performance begins at 8:00 p.m. and is free and open to the public without tickets. Join Kellin and her quintet as they use original compositions, arrangements, and a little bit of laughter to show us the joy in jazz.