The Visiting Entrepreneur-In-Residence (VEIR) Program was established in Spring 2019 to allow an entrepreneur to spend an extended period of time on campus interacting with students, faculty, mentors, the advisory board member, and the community members. Depending on the area of their expertise and interest, and the timing and length of their visits, while on campus, the VEIRs may engage in a number of the activities listed below.
Guest lecturing in classes
Conducting independent workshops for students, faculty, and community
Serving as PioBiz Competition Judges
Assisting students with their projects on a one-on-one basis
Assisting faculty, and the Program Director with their projects on a one-on-one basis
Evaluating the curriculum and the extra-curricular programs
Conducting research jointly with faculty and/or students
Participating in the meetings of the advisory board
Supporting community outreach initiatives by advising small business owners and working with local high school students on special projects
Delivering the keynote address at the Mid-Ohio Valley Entrepreneurship Expo (MOVEE)
Working with faculty to develop and implement specific projects in Entrepreneurship courses
Developing and implementing experiential projects for students
Spring 2019 Visiting Entrepreneur-In-Residence
Cosponsored by the McDonough Center for Leadership and Business at Marietta College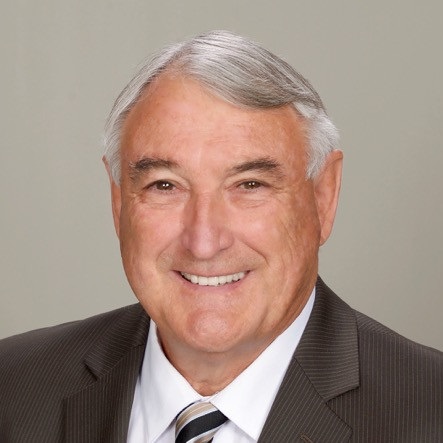 Douglas C. Greene '62
Entrepreneurial Lecturer at Douglas C. Greene Center for Innovation and Entrepreneurship
Greene's career includes being an 'intra-preneur', an 'entre-preneur' and then 'solo-preneur' turning around under-performing businesses and developing consumer products throughout his 50-year business career.
Now, Greene's mission is to share his 50 years of management and entrepreneurial experiences with college and university students, public forums lecturing, and making two unique P/P presentations, encouraging a cross-campus discipline in understanding the fundamentals of business and entrepreneurship. Greene started this mission 13 years ago at Southeast Missouri State University with the naming of the Douglas C. Greene Center for Innovation and Entrepreneurship after him. He has made P/P presentations at SEMO, Portland State, Clark Community, and Marietta College.
One of his greatest successes was in the development of "radio-frequency", remote controls for the fireplace industry, with 25 different remote-control systems that would retrofit US, Canadian and European gas logs and fireplaces. Nicknamed, "The Father of Fireplace Remotes", Mr. Greene grew the Skytech brand into a worldwide, innovative, and profitable business venture.
As a "serial entrepreneur" Mr. Greene, having failed unsuccessfully at retirement four times, continues to develop new products and invest in new technologies, as a partner and/or consultant. His PROBLEM/SOLUTION/OPPORTUNITY approach to building companies and new products has served him well.
Greene is currently trying to highlight the disparity and shortage of skilled labor encouraging Universities and Colleges to consider collaborating with Community /Junior colleges and trade schools to expose students to learning about the opportunities and careers in the skilled trades and applied technology sectors. He has published a paper entitled, PLAN B-NEW COLLAR JOBS.
Videos of a couple of Douglas Green's presentations
Spring 2020 Visiting Entrepreneur-In-Residence
Co-sponsor by the McDonough Center for Leadership and Business & the Career Center at Marietta College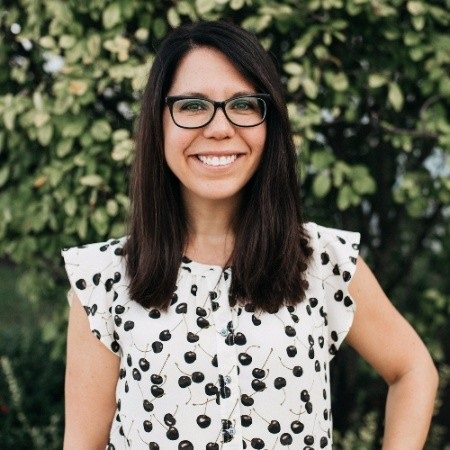 Angie Stocklin
Co-Founder at One Click, Mentor, and Investor
Prior to co-founding One Click, the parent company to three direct to consumer eyewear e-commerce brands: Readers.com, Sunglass Warehouse, and felix + iris
Angie Stocklin was a nationally certified school psychologist - having received her bachelor's degree from the University of Evansville and her Ed.S. from Indiana State University.
During her time at One Click, Angie worked with her fellow executive team to set the long-term vision of the company and to establish an award-winning company culture. She was also directly responsible for customer service, merchandising, inventory, and fulfillment. After selling the company to Foster Grant in 2018, Angie officially stepped away from the company.
You can now find her volunteering her time with organizations like Girls Inc. and Nine13sports, working with her angel investments, and mentoring local startups through organizations like The Startup Ladies.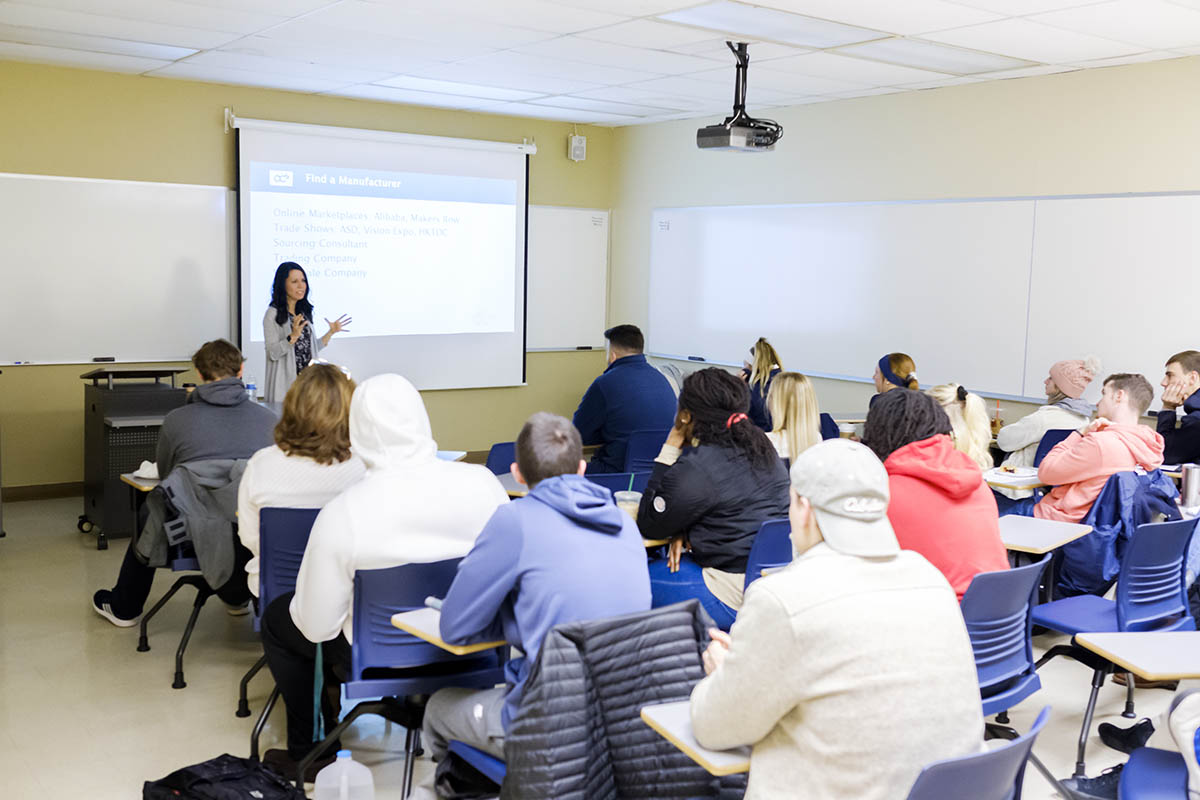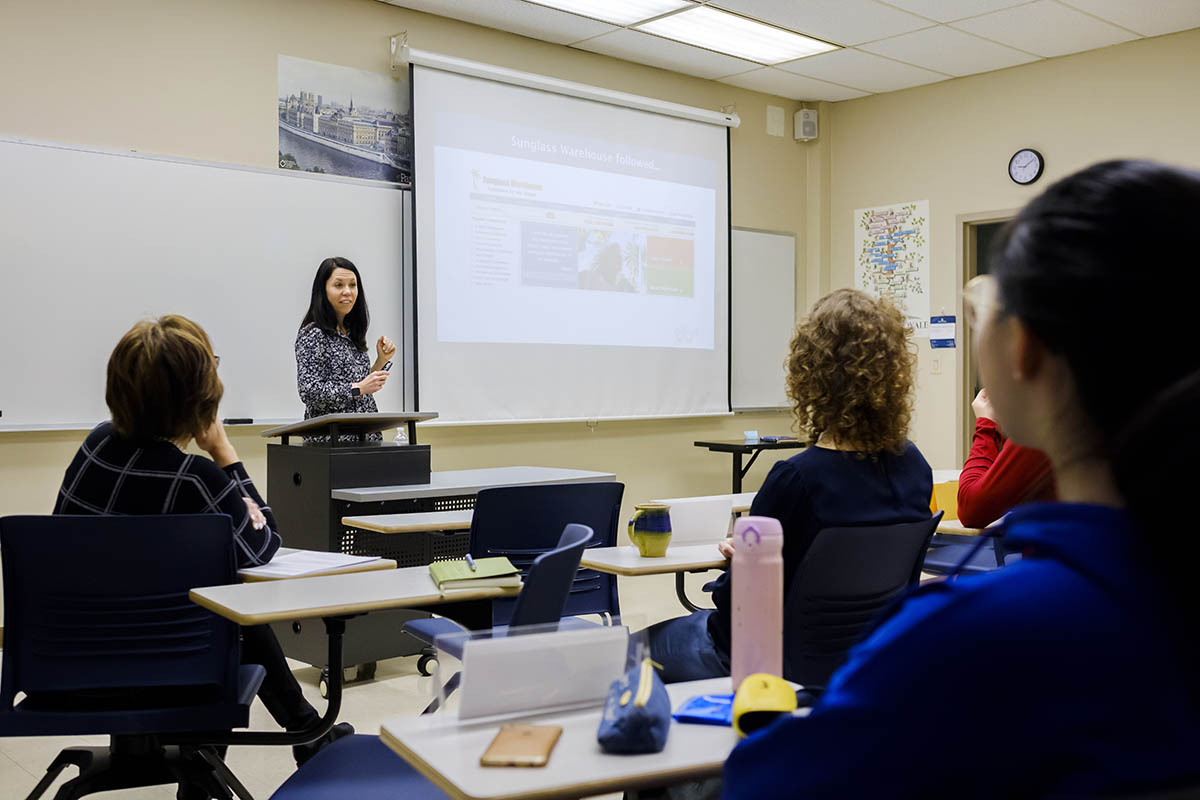 Fall 2021-Spring 2022 Visiting Entrepreneur-In-Residence
Sponsored by the McDonough Center for Leadership and Business at Marietta College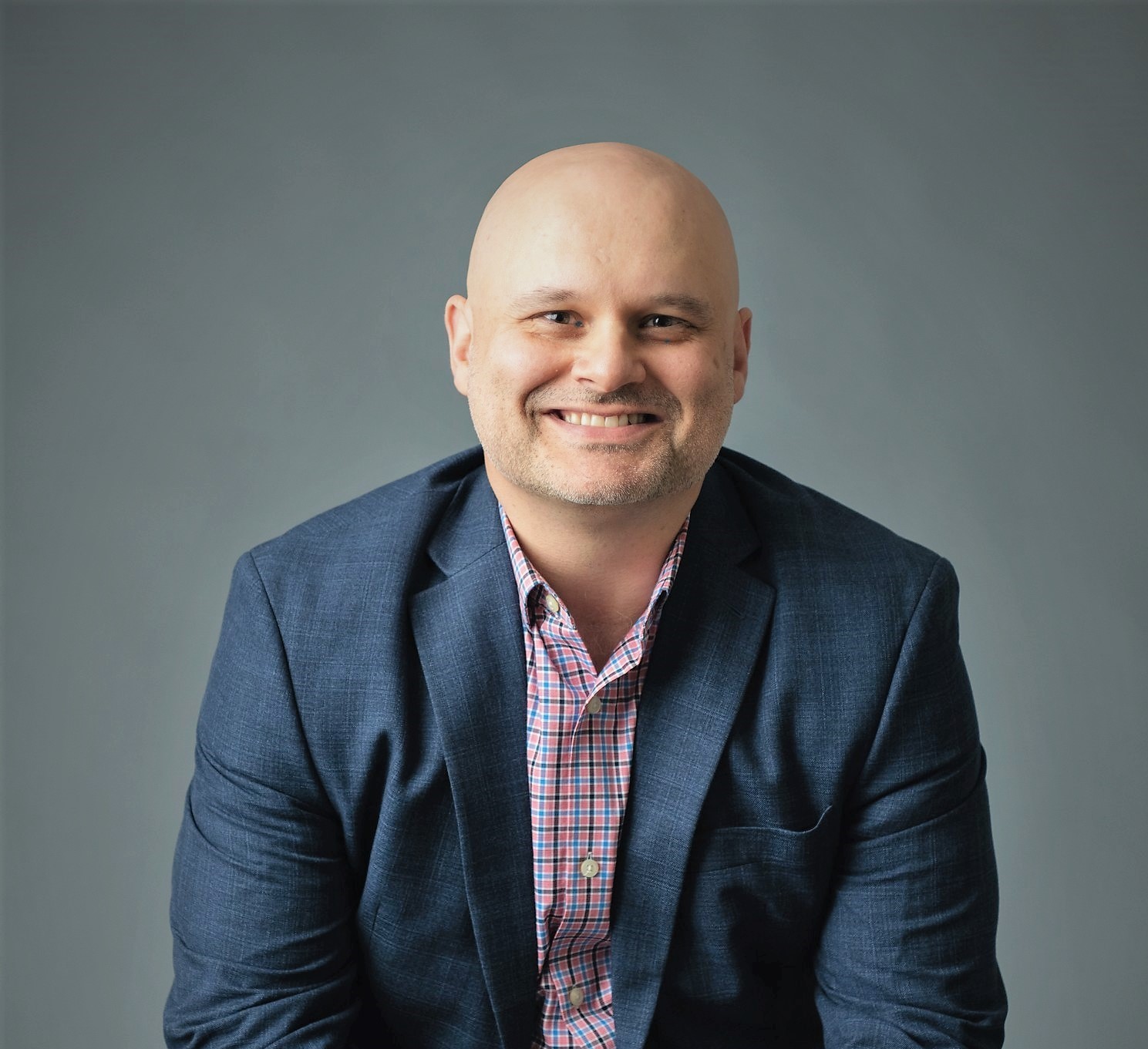 Jeremy Turner
Founder and Managing Director of EPIC Mission
Jeremy Turner is the Founder and Managing Director of EPIC Mission, a Huntington-based coaching and consulting firm that exists to help build and restore thriving, resilient, hope-filled communities across Appalachia and beyond by providing strategy, sustainable innovation, and capacity building services to community change agents across the United States. A native of Huntington, WV, Mr. Turner holds a BA in Psychology from Marshall University and an MBA with a focus on Entrepreneurship and Family Enterprise from Louisiana State University at Shreveport, and he is currently pursuing a Doctorate in Business with a focus on Management and Entrepreneurship from Marshall University. Jeremy is a DISC-Certified Behavioral Consultant and holds additional certifications in LEAN Stack, GrowthWheel, and InBIA's Entrepreneurship Center Management program. Jeremy is a sought-after coach, consultant, speaker, and trainer, and he has worked with many organizations on topics including educational content production, program development, strategic planning, organizational development, community needs assessment, business modeling, fund development planning, and social enterprise development to name a few.
In addition to his work with EPIC Mission, Jeremy is an entrepreneurship instructor in the Brad D. Smith Undergraduate School of Business within the Lewis College of Business at Marshall University and has served as a Business Coach for the West Virginia Governor's School of Entrepreneurship. Mr. Turner also serves as an Executive-in-Residence within the Lewis College of Business at Marshall and as a visiting Entrepreneur-in-Residence at Marietta College. Jeremy is the Co-Founder of Huntington's first coworking space, CoWorks, and Jewel City Jumpstart, a 12-week program where entrepreneurship students at Marshall design and launch new ventures and pitch to local angel investors for funding to fuel their passion. His personal mantra is to serve others and those who serve others, and he looks forward to learning how he and EPIC may be of service to you and those you know.
EPIC Mission has worked with an exceedingly diverse group of nearly 200 clients since the firm's founding in Charlotte, NC in 2013. Ranging from school systems to regional healthcare providers to churches to bars & restaurants to fine arts to ministry-based startup nonprofits and solo entrepreneurs with a great idea that want to bring to life, we've had the pleasure of engaging with tons of wonderful people along the way. A recurring theme has been that the overwhelming majority of EPIC's clients truly want to make the world a better place in some way, and these are the folks EPIC calls their Heroes of Change. No matter the size, structure or focus on the client, EPIC brings a mix of entrepreneurial best practices, intellectual curiosity, gritty determination, and a heart for serving others to every project. EPIC's consultants spans the entire country and bring a valuable and diverse set of backgrounds, knowledge, experiences and education as they seek to empower others to #BeTheChange.
---
If you would like to visit Marietta College as a VEIR, please send us an email at entr@marietta.edu