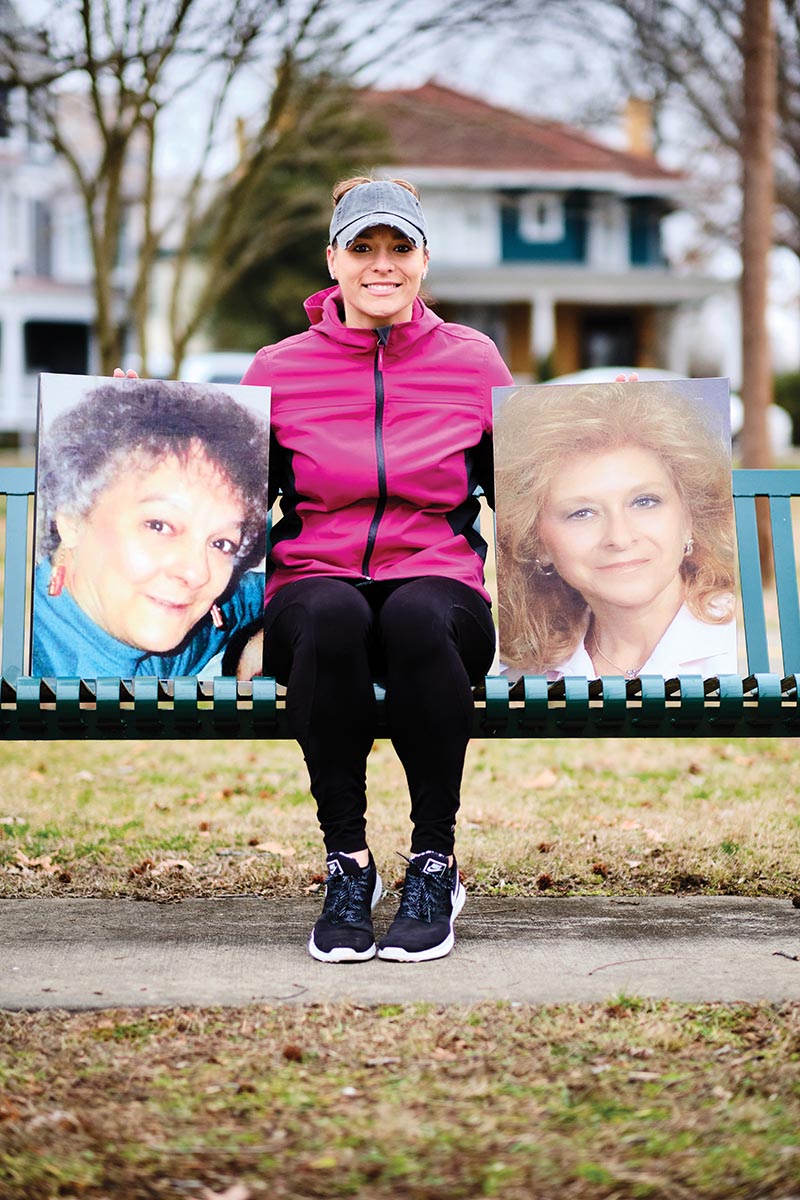 Staci Spung '11 raises more than $50,000 for cancer research
When Staci Spung '11 steps out to raise funds for breast cancer research, she has not one, but two grandmothers on her mind.
Last fall, Spung completed her 17th Susan G. Komen 3-Day, an event in which she walks an average of 20 miles a day for three days. Her most recent walk was held in Boston. This latest finish brings her total of funds raised in the name of cancer research to more than $50,000.
Why does she walk? To honor those grandmothers, both of whom died after battling cancer — one breast cancer and the other cancer of the abdominal lining.
"It's an experience of a lifetime," says Spung, who is an accountant with the Bureau of Fiscal Service in Parkersburg, West Virginia. "People can be afraid at the thought of walking 60 miles, but it's fun — it's challenging. You meet incredible people. … The support you receive along the way carries you through."
Participants are required to raise at least $2,300 per event. Spung makes a point of raising the total amount before she walks. Since 1982, Susan G. Komen walkers have raised more than $988 million toward breast cancer research and support programs.
Over the years, Spung has developed friendships with other walkers, and now a core group travels together to compete in at least one three-day walk a year. The 60-mile challenges have been held all over the country. Spung's mother, Brenda, has attended walks and recalls one walk, in particular, when Spung finished with a sprained ankle.
"She sent me a picture of her ankle. It was swollen and turning black and blue, and I told her not to try and walk the whole route," Brenda Spung says. "But she told me, 'Mom, I can do this. This is nothing compared to what people with cancer go through.'"
Spung and her mother have even driven out of state just to cheer on walkers participating in other events.
"I love it. I love to go cheer. I wouldn't love walking it," Brenda says. "I know she thanks our community. They support her. They know her."