The Mu Beta chapter of Order of Omega was chartered at Marietta College on October 7, 1991 to recognize outstanding leadership among our Greek Community members. Order of Omega is the National Greek Leadership Honor Society and the Mu Beta chapter has initiated over 300 members into the organization since it was established, honoring the very best of our Greek Community.
The chapter holds monthly meetings during the academic semester with at least one of those meetings being dedicated to the initiation of new members. Fraternity and sorority members interested in joining the society must complete an application which is typically made available to all juniors and seniors in the middle of the semester in which they are seeking to join. The applications are reviewed by the current members of the society, who select the best qualified applicants for membership each semester. Only students in the top 10% of the Greek Community are considered for membership and only the top 3% are invited to join this prestigious honor society. Seen by many as the highest honor a member of the Greek Community can receive, membership in the Order of Omega brings with it opportunities for academic scholarships, graduate fellowships and other recognition from the national level of the Order.
In addition to recognizing those students who excel in leadership in our community, the Mu Beta chapter has also sponsored leadership awards for our campus' annual Student Involvement and Leadership Awards ceremony held in the spring semester each year.
For more information check out the Order of Omega national website at:
https://orderofomega.org
Spring 2019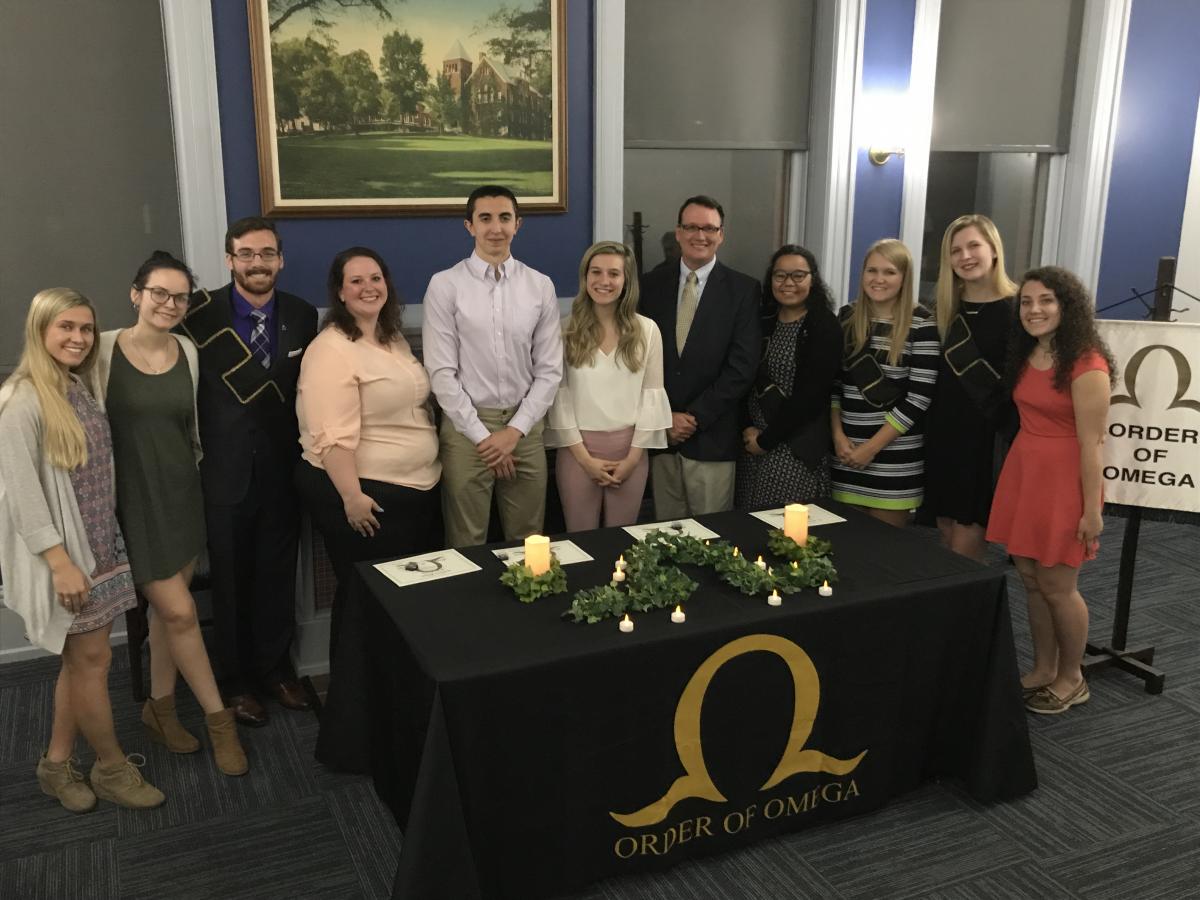 Fall 2018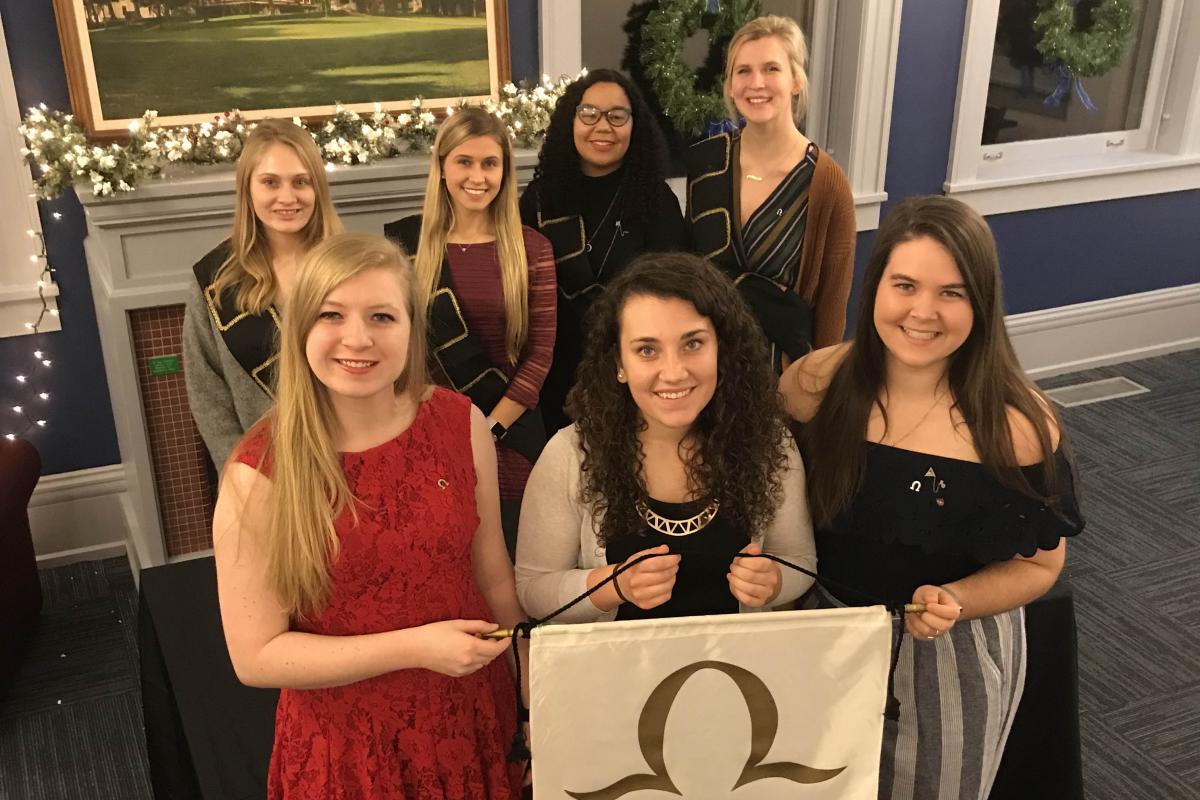 Spring 2018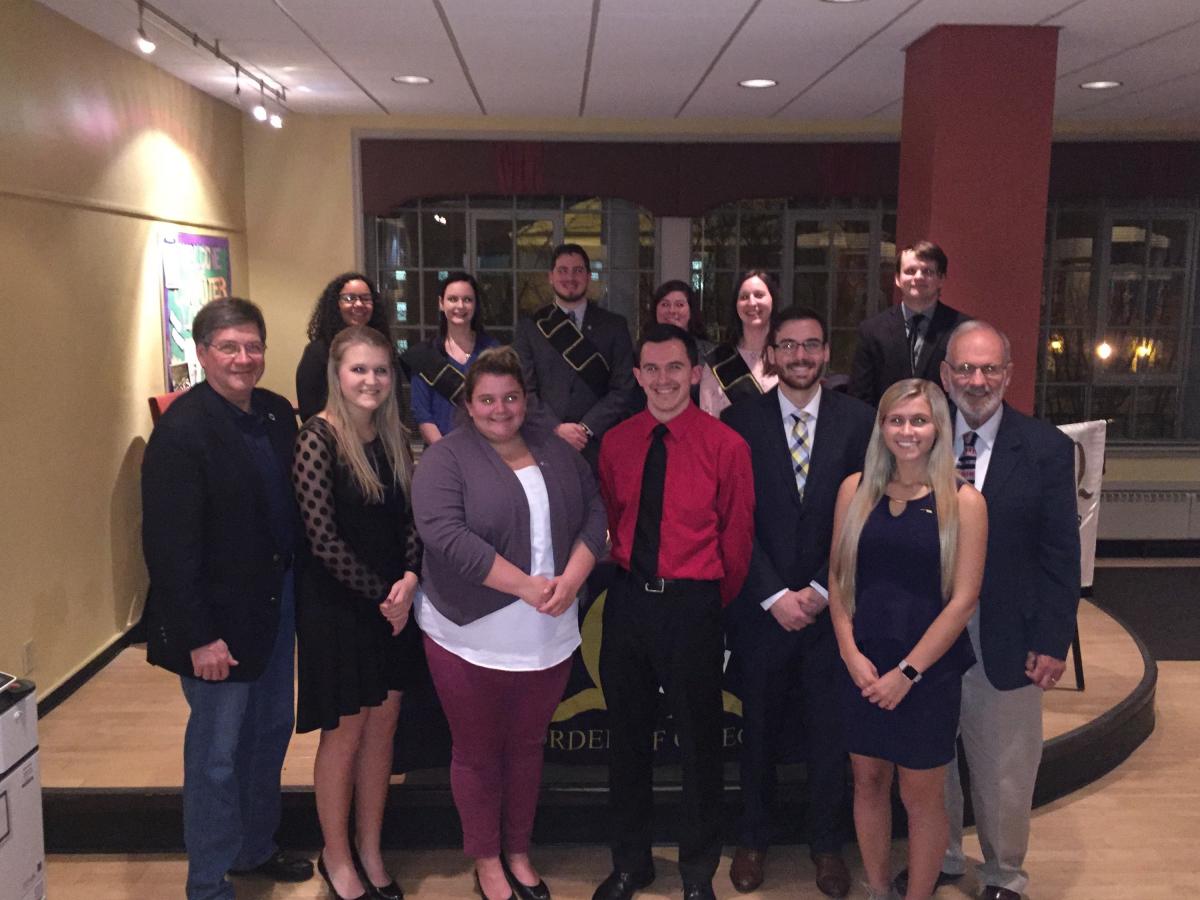 Fall 2017