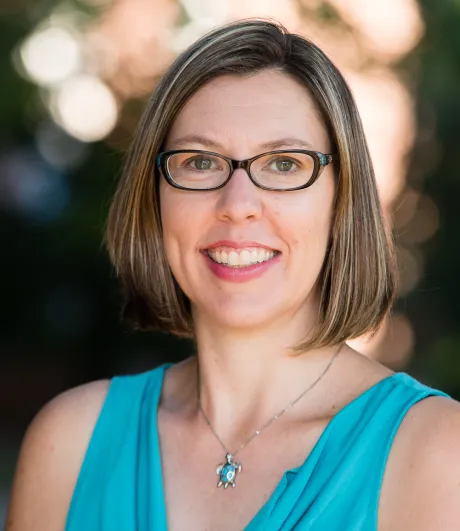 Degrees
Ph.D.-American Literature, Purdue University (2007); MA-English, Purdue University (2002); BA-English, University of Minnesota, Morris (1999); BA-Political Science, University of Minnesota, Morris (1999)
Courses - Fall
College Composition
Early American Novel
U.S. Literature I
Courses - Spring
Banned Books
College Composition
Methods of Literary Study
Biography
Research Interests
My current research project focuses on women's bodies in nineteenth-century American sensational texts, especially trial reports. General research interests include nineteenth-century women authors, especially Elizabeth Stoddard, Julia Ward Howe, and Lydia Maria Child; slavery and literature; intersections of race, class, gender, and sexuality; and disability studies.
 
Publications
"Freakery and the Discursive Limits of Be-ing in The Hermaphrodite." Legacy: Women Writing Disability. 31.1 (2013): 40-61.
"The Female Body and 'Sin[s] Against Convention' in Elizabeth Stoddard's Daily Alta California Newspaper Columns." Studies in American Humor 3.24 (2011): 31-44.