Get Connected with Marietta
Marietta's communication studies major is one of the most flexible, student-driven majors on campus. Tailor it to health communication, sport management or any other career field by adding another major or minor. Take advantage of opportunities from consulting to internships, and you will graduate from Marietta with a portfolio that will impress any employer.
Here you will work closely with award-winning professors throughout the college to gain a practical blend of communication skills and in-depth knowledge of another field. You will study areas such as communication ethics, argumentation and debate, and intercultural communication. As you apply communication theory to real-world situations, you will gain a strong foundation for work or for graduate study in law, business, medicine and many other areas.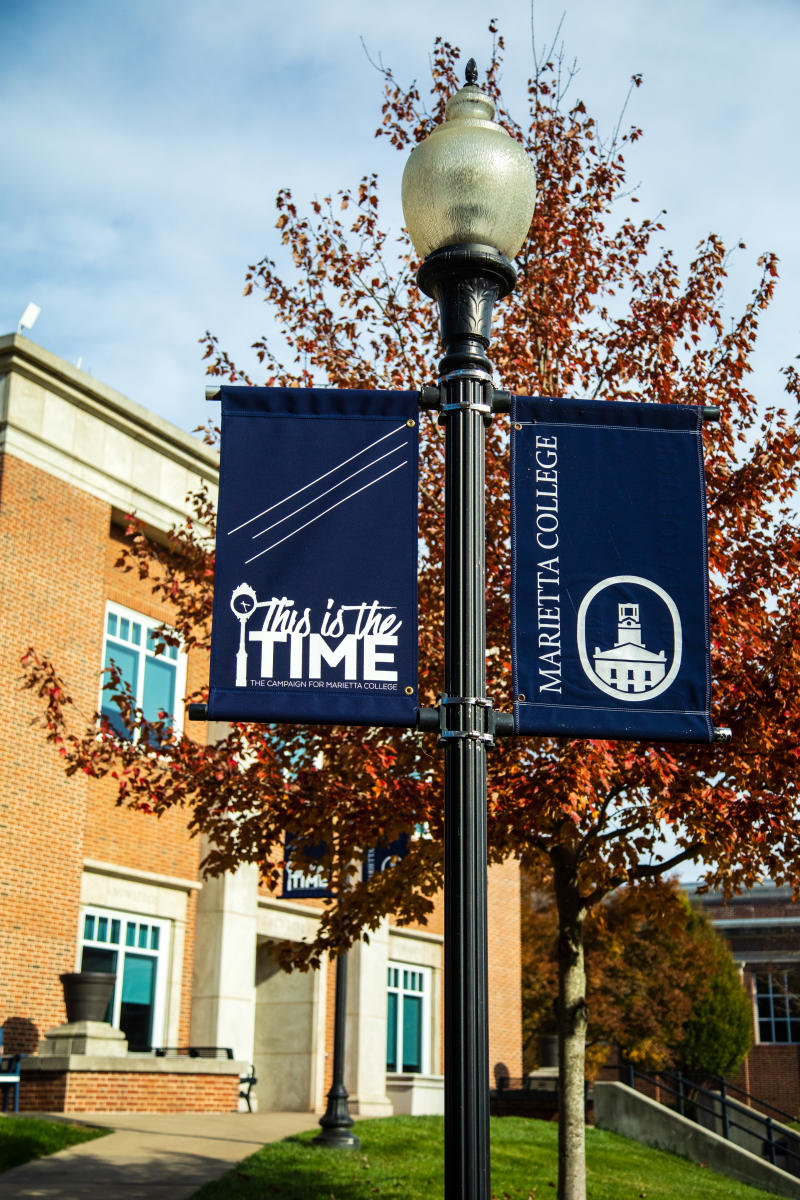 The Communication Studies Major
At Marietta College
Communication Studies majors develop skills that are applicable to a wide variety of careers, including:
Strong verbal and written communications skills
Ability to assess and interpret communications, media theory, and public discourse
Ability to formulate clear and persuasive messages
Strong critical-thinking and analysis skills
Listening, clarifying, questioning and responding skills
Intercultural communication and the ability to work well with diverse groups
Ability to work independently and collaboratively
Earning a Communications Studies Degree
Interested in Communication Studies?
Contact this Undergraduate Program
Prof. Lori Smith • 740.376.4803 • las001@marietta.edu
PROFILES OF PIONEERING SPIRIT
I, Pioneer
Blazing New Trails
Read stories of people who are committed to making an impact in their professions, their communities and beyond.
Our pioneers have the knowledge, the passion and the courage to pursue change for the greater good, to make a difference in the lives of others, and to pave the way for generations to come.
Related Programs
See More of Marietta