Purpose:
The Athletic Training Advisory Board (ATAB) at Marietta College consists of an external group of professionals with an array of knowledge, skills, and experience and internal stakeholders from the college with the purpose to guide the Director of Athletic Training Program and faculty in creating and maintaining pertinent curricular and clinical experiences. The aim of the ATAB is to develop and promote the best practices for student learning to ensure competent future athletic trainers dedicated to excellence in the profession.
Roles and Expectations:
To provide advice and feedback on the AT program, clinical experience opportunities, and the future direction of the program
To promote and advocate the Athletic Training Program
Increase the visibility of the Athletic Training Program inside and outside the campus community
Use personal and professional networks and contacts to publicize the program
Identify and suggest opportunities for students to enrich their education through immersive experience opportunities, internships, and other practical work experiences
To mentor Athletic Training students as they prepare for their future in Athletic Training
To identify professionals to be invited to campus for enrichment opportunities and events
Membership:
The Athletic Training Advisory Board will consist of:
Internal Stakeholders including the President, the Provost, Athletic Training Faculty, and other faculty members
6-10 members who have expertise in Athletic Training or related fields outside of the Marietta College campus community
Outside members may consist of Athletic Training program alumni and local athletic training or medical professionals
Members of the ATAB will be appointed to serve a three-year term, with the possibility of serving a second three-year term
Advisory Board members can serve up to two consecutive terms after which an Advisory Board member must be off the board for at least one year before consideration as a future member
New members will be appointed as terms expire. Nominations will be accepted
Meetings:
The ATAB will meet once or twice annually.
Special meetings may be called in which Advisory Board members may meet in person or in a video conference.
---
Athletic Training Advisory Board Members
Paul Giannotti, '94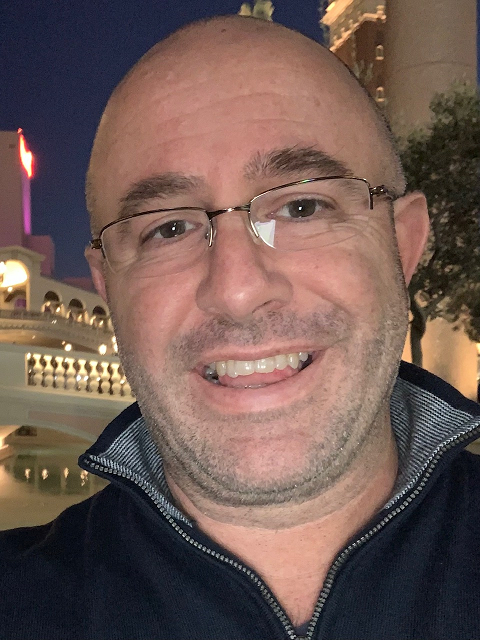 Paul is a 1994 Sports Medicine graduate of Marietta College.  During his time at MC, he interned with soccer and basketball and Marietta High.  Paul was also a four-year letter winner on the golf team.  He worked throughout his time in Marietta at the YMCA and was a member of the Delta Tau Delta fraternity.
With a degree in Sports Medicine from MC and a Master of Education degree (1995) in Athletic Training from the University of Virginia in Charlottesville, Giannotti began his career as the Head Athletic Trainer at Hampden-Sydney College in Virginia from 1995-1999.  From 1999 to 2002, he served as Assistant Professor of Athletic Training and Coordinator of Clinical Education for the accredited Athletic Training Education Program at Longwood University in Virginia. During that time he also served as a site visitor for the Joint Review Committee on Athletic Training providing program accreditation review.
2021 marks 19 years with the Rollins College Athletic Department for Giannotti, with the last ten in the role of Assistant Athletic Director for Sports Medicine, overseeing the daily operations of a facility that provides medical care to the 20 varsity athletic teams at the NCAA Division II school near Orlando.  While providing primary coverage for the men's and women's basketball teams, he also oversees several sports programs in the department and works as the department liaison with the office of student affairs.
Paul has served on the Committee on Professional Ethics for the Athletic Trainer's Association of Florida.  In 2015, he was inducted into the Pahrump Valley High School Athletic Hall of Fame.  He has worked courtside for four Elite 8 basketball championship games, two Final 4 games, and 1 NCAA Championship game.
Originally from Pahrump, Nevada, Paul and his wife Amy (Wooddell) '95 of Williamstown, reside in Winter Park, FL with their daughters Allie (17) and Maren (15).
---
Olivia Jackson '11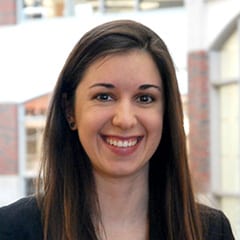 Olivia Jackson is a 2011 graduate of Marietta College, where she earned a BS in Athletic Training, a Spanish minor, and a certificate in Leadership Studies. After graduation she spent one year as an athletic trainer at the University of North Carolina at Greensboro before completing her MS in Sport and Exercise Science from the University of Central Florida. While at UCF, she served as a graduate assistant athletic trainer for the softball and competitive co-ed spirit teams. Jackson most recently served as an assistant professor and assistant athletic trainer at Anderson University in Indiana. In her spare time, she enjoys watching sports, traveling, and spending time with her family. Her favorite memories as an AT student at MC are working a wrestling tournament as a freshman and working football as a senior with an all-female AT staff. She values the MC AT program for the education and mentorship the faculty have provided, both in her time as a student and beyond.
---
Ann Marie Lowers '89, PT, DPT, OCS, ATC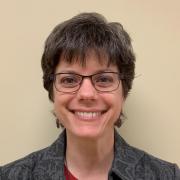 Ann Marie Lowers is originally from Akron, Ohio where she found her passion for sports medicine as a cross country athlete. She attended Marietta College from 1985 to 1989 and graduated with a BS in Sports Medicine. She certified as an AT in 1989 and attended the University of Indianapolis where she received her Master of Science degree in Physical Therapy in 1991. When licensure became available for athletic trainers in Ohio, she was one of the first 30 ATs in the state to receive a license. (I love my low license number!) In 2008, she obtained her Doctoral degree in Physical Therapy from AT Still University, Tucson, Arizona.
She started her professional career working in Akron for the PT Center for Sports Medicine and Family Physical Therapy from 1992 – 1996. She then moved to Marietta where she worked at Sports Med from 1996 – 1998 and at Marietta College as an instructor for the Sports Medicine Department. She taught Therapeutic Rehabilitation and Research and Design 1 & 2 until approximately 2002. She has worked for Memorial Health System in Marietta, OH since 1999 and currently serves as the Senior Director for Therapy Services. She continues to guest lecture at Marietta College.
Marietta College has been such an integral part of my professional development. My favorite memory is transporting the anatomy cadaver back to Wright State University at the end of my senior year. The trip was full of funny moments such as trying to get the cadaver in the Bartlett Hall elevator. It would not fit horizontally.
---
Shawn Urbanek'07
A native of Doylestown, Ohio, I graduated from Marietta College in 2007 with a Bachelor of Science in Athletic Training. I furthered my educationby  receiving a Master of Science in Education of Health Promotion with an Emphasis in Athletic Training from Virginia Polytechnic Institute and State University in Blacksburg, Virginia. I had the opportunity at Virginia Tech to be a Graduate Assistant Athletic Trainer working with the Women's Tennis, Women's Soccer, Softball, and Football teams. After graduating from Virginia Tech in 2009, I worked for the University of Findlay, in Findlay, Ohio, working as an Assistant Athletic Trainer for Men's Soccer, Men's and Women's Cross Country, and Men's and Women's Indoor and Outdoor Track and Field teams. While working at Findlay, I was an adjunct instructor in the entry-level Master of Athletic Training Program. In 2011, I moved to Virginia and accepted a position as the Clinical Coordinator and Assistant Athletic Trainer at Roanoke College in Salem, VA. Since 2011, I have mentored many students into multiple different graduate assistantships in athletic training, as well as students entering various graduate programs including physical therapy, occupational therapy, nursing, and medical school. I have worked with the women's field hockey team, men's basketball team, and the men's lacrosse team since starting at Roanoke. I have had the privilege to work in numerous NCAA national championships and conference championships at different levels and various sports hosted by the city of Salem, Virginia, and the Old Dominion Athletic Conference. I reside in Salem with my wife Jenny '08, and three daughters; Lyla, Lacy, and Lexi.