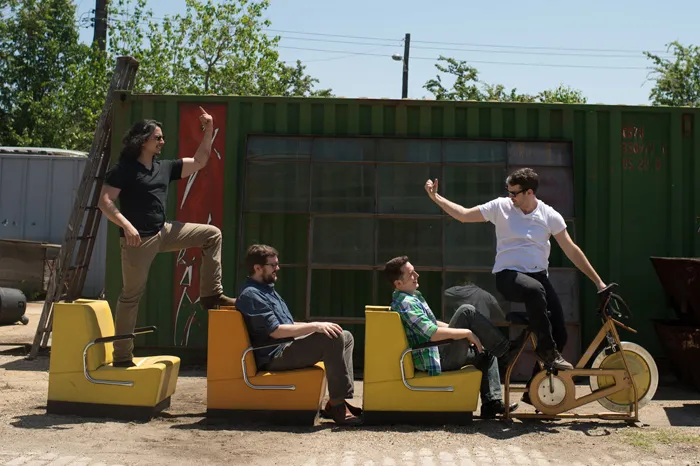 More than 750 alumni and friends are registered for Marietta College's 2017 Homecoming, but four are former music students who will perform at different times on Saturday, Oct. 21st.
"We are excited to have some of our Marietta College music alums returning to add a taste of HOME music to the Homecoming festivities," said Marshall C. Kimball, Music Department chairman. "We are looking forward to seeing and hearing them. This is also a great opportunity for them to see the incredible changes and progress in the Music Department, our new facilities and equipment, as well as for our current students to meet them. This is such a win-win situation. We are excited about all of the parts of this opportunity."
Peter Krutschnitt '12 of Baltimore, Maryland, will return with one of his bands, The Big Hoax, and add some musical energy during the tailgate before Marietta's football game against Heidelberg at Don Drumm Stadium. The tailgate begins at 11:30 a.m.
Later that evening, The Big Hoax is performing at The Marietta Brewing Co., 167 Front St. The performance is scheduled to start at 10 p.m. and continue until 1 a.m. Krutschnitt graduated from Marietta with a degree in Percussion Performance.
The College is also excited to welcome back three Vocal Performance graduates, who are collaborating on a joint vocal recital. Rachel Carter '09 of Vero Beach, Florida, Heather Keith '07 of Chicago, Illinois, and Celia Brockway Macchia '11 of Carrollton, Virginia, will join their soprano voices and perform at 7 p.m., Saturday, Oct. 21st, in the Alma McDonough Auditorium.
The concert is free and open to the public.