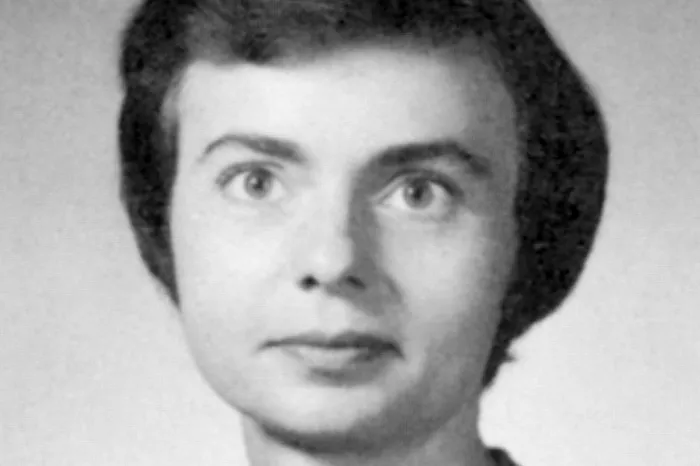 When it came to student fitness, Professor Mary Jo Herdman was one of the early pioneers at Marietta College.
Born in Lumberton, West Virginia, Professor Herdman earned her undergraduate degree from Fairmont State College and her Master's degree in Physical Education from West Virginia University. She also did post-graduate work at Marshall College and at Albertus Magnus College in New Haven, Connecticut. She was a teacher at Washington Irving High School in Clarksburg, West Virginia, and Parkersburg High after college.
Her husband, Francis Herdman Jr. '47, was a young professor in the English Department when she began working as a part-time lecturer in the Physical Education Department in 1960 under Betty Bennett.
In addition to teaching in a robust Physical Education Department, Professor Herdman served as the Director of the Marietta College Dancers and also expanded other wellness opportunities within the community. She also mentored newer coaches, faculty and students. President Sherrill Cleland sent her a personal note of gratitude for her work.
"Thank you very much for your special role in getting the Fitness Trail operational and having your class go through the first official walk and jog route. Also, thank you for all of your help in getting the Health Fair organized and underway."
She was promoted to the rank of Professor in 1983, and served as Chair of the Department of Health, Physical Education, Recreation and Dance until 1990, when she retired with her husband.
Professor Herdman passed away on June 25, 2022, at her home in DePere. She is survived by her daughters, Heather Herdman and Hilary Kaufer, and son-in-law Daniel Kaufer. The family requests that in lieu of flowers, memorial donations be made to the Heartland Hospice or to Marietta College, 215 Fifth St., Marietta, OH.