PA Program's Capstone Course Coordinator driven to help students get published
With all of the hard work and long hours that they put in together during class and studying, graduate students in Marietta College's Physician Assistant Program have a well-deserved reputation of forming special bonds within their cohort, and with the program faculty and staff.
And thanks to the mentoring of Dr. John Grosel during their Capstone Course, Marietta's PA students are garnering another prestigious reputation: published researchers in leading medical publications.
Since 2007, 34 students have published in the Journal of the American Academy of Physician Assistants (JAAPA), and Grosel has been a co-author on 15 of the articles. Two of those articles were in back-to-back issues (January and February 2018), and a third one is coming out soon.
"Dr. Grosel's capstone advisees who are interested in getting published have a seasoned expert to guide them through the whole laborious process — from the countless edits and rewriting to the detailed submission process," said Miranda Collins, Program Director and Associate Professor. "His expertise, skill and dedication are with them every step of the way to direct them toward the ultimate goal of publication."
Amanda Swickard '15, a urology physician assistant at Advanced Urology in Atlanta, said Marietta's PA program has enhanced its image by encouraging students to get published.
"Marietta, from day one, has always encouraged and promoted greatness in their program, which is why I chose to attend this program out of all the others I got accepted into," she said. "Dr. Grosel, Miranda Collins, and all of the other faculty and staff I encountered there never once demonstrated that being mediocre was acceptable. They push their students to be great, because we are, after all, caring for people's lives by the time we complete the program. I believe this is why Marietta encourages their students to take on challenges such as getting published."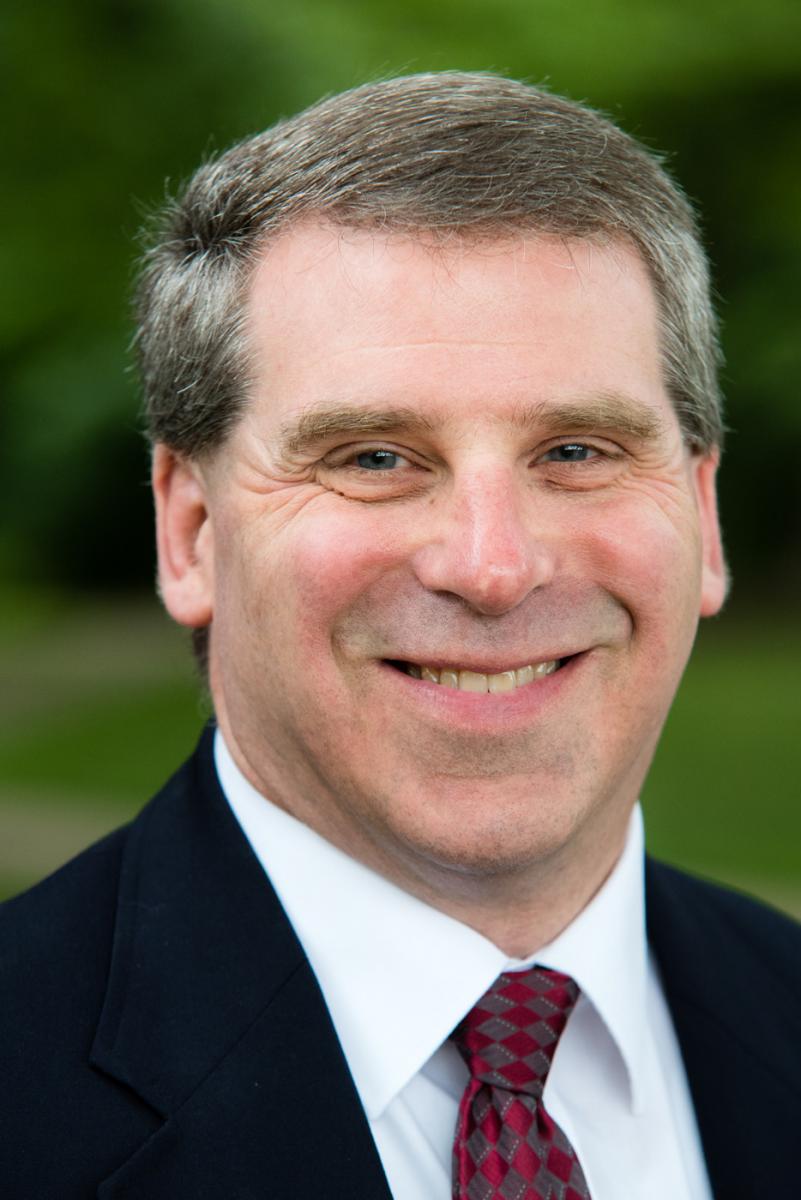 Grosel, who is an Associate Professor, has been the Capstone Coordinator since 2010. He said he is committed to ensuring students can utilize evidence-based medicine and critical thinking skills to investigate, evaluate and improve patient care in disease prevention and management.
Over the years, he has expanded the types of projects students may choose to do to include:
Original research
Evidenced-based "Grand Rounds" presentation to the students, faculty and campus at large
Design, plan and execute a public health service project or presentation
Produce a poster to be presented at a college, regional, state, or national poster presentation forum
Write an evidence-based research paper and submit it to a Journal for possible publication
Grosel said the quality of the work that is being produced by Marietta's PA students is excellent.
"These articles have been accepted for publication by various national peer-reviewed journals, including those published in the Journal of the American Academy of Physician Assistants, which is the flagship journal of physician assistants," he said.
Swickard said getting published was important because it is a very challenging task to do while going through PA school.
"I am always up for a challenge, and this seemed like one of the greatest accomplishments you could achieve while in this program," she said.
JAAPA is searchable on PubMed, which is the most searched dedicated medical publication website.
"These articles are read by PAs nationwide to improve their clinical practice, and several of the articles have been able to provide continuing medical education (CME) credits to PAs who successfully answer questions after reading the article," Grosel said. "It is a great experience for students, and they are thrilled to see their article in print. A few have even gone on to publish additional articles after graduation. It provides national publicity for Marietta College and its PA program, separating us from other PA schools who have far less, if any, publications. It is also beneficial to faculty in their retention and promotion efforts."
Other capstone projects include public service projects such as the "Night In to Give Back," which is a fundraiser for African Burn Relief, a non-profit organization founded by a PA.
"One of our former students, Elizabeth Blank Nichols '13, and her classmate, Meredith Hester '13, started it in 2012, and the seventh annual one was held on Feb. 23," Grosel said. "Students who choose to do this project still have to write an evidence-based research paper, but they spend most of their energy on the project."
Since the first event, the students have raised more than $13,700. Other projects include outreach at the local high schools and middle schools on the perils of tobacco, illicit drugs and tanning beds, and the importance of oral health.
Learn more about Marietta PA students who have published articles