After a few hours of spraying bright-colored dry powder on everything from motorcycle frames to patio furniture, Paige Griffith '16 is ready to head home for the evening.
If not for her safety glasses and a dust mask, she would be completely covered in the powdery substance that she uses to turn old, weathered metal into works of art.
"That's usually how I walk out every night," said Paige, who opened IonX Coatings and Fuel in January. "I may be dirty and tired, but I love it."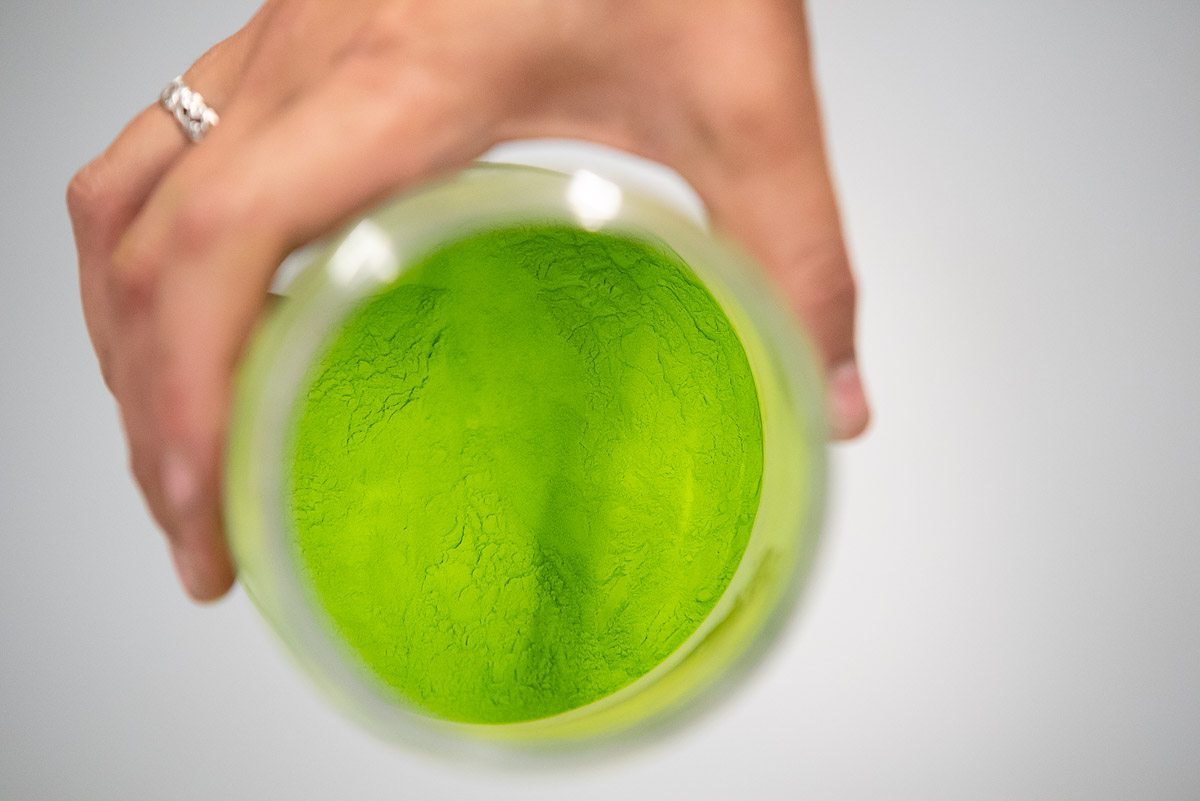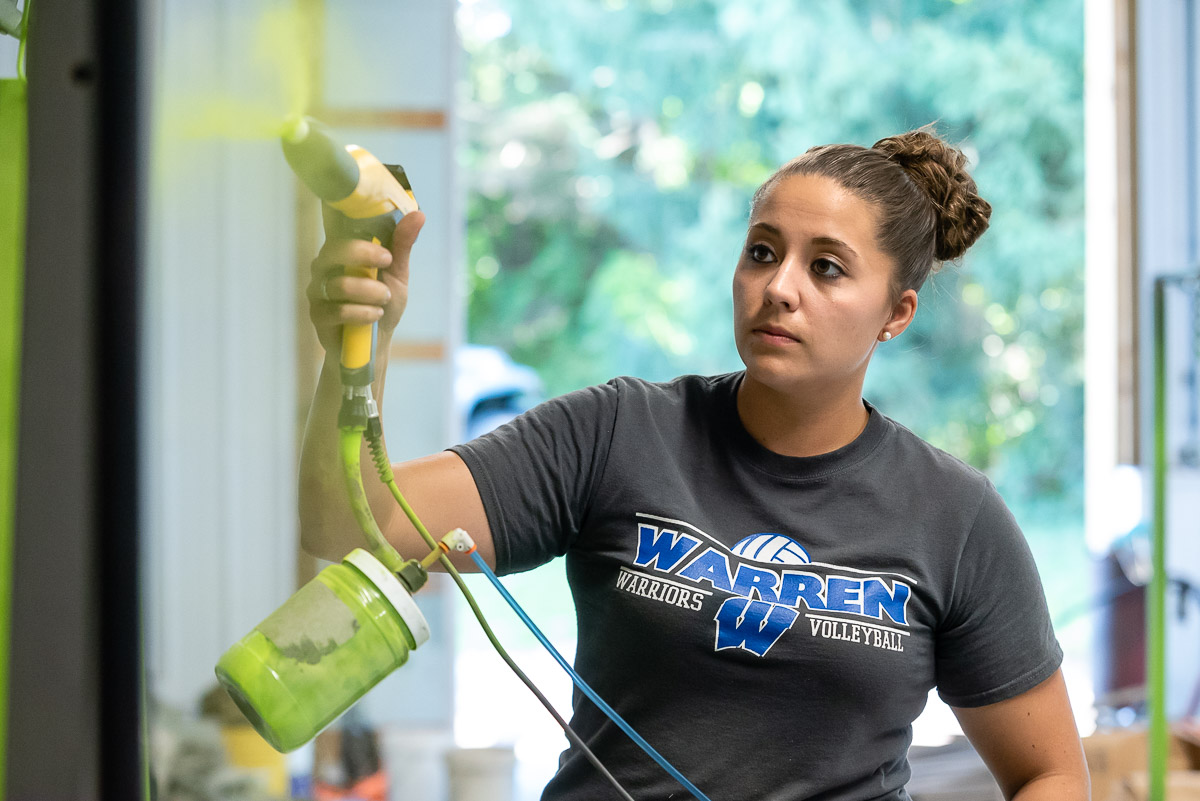 The 23-year-old works full time at Oil Haulers in Reno, Ohio, but is also flexing her entrepreneurial muscles with her own powder coating and fuel business that caters to the local 4-wheeler drag racing scene. She's also expanded — sort of by accident — to also include patio furniture, belt buckles and stainless steel cups.
She spends hours every evening — when she's not drag racing — at a small building on the edge of her family's farm in Western Washington County, Ohio, trying to grow her fledgling business.
"It's about to get really busy," she says. "Winter is the busy time of the year with motorsports because they are ready to tear everything down and get it worked on or serviced."
Paige usually works alone, but she does get help from her boyfriend, Garrett Brown.
"Lately, I've really enjoyed helping people who are restoring old cars," she says. "I've had an old Ford Bronco and an older Camaro. There's been a lot of people who find out about the powder coating in general, and then one person brings their motorcycle parts in or their car restore parts in or their patio furniture and their friends see it and they want to know who, what, when, where and how."
Paige is happy to help.
"I didn't think there was as big of a need in the area as what I have discovered," she says. "I figured it would take a lot longer to get my name out there than what it has. Being in the racing world helps just from word of mouth, though."
"I never figured I'd open my own business this young and this quick out of school, but it fell into place really well and I'm more than glad that I studied what I did at Marietta College."
—Paige Griffith '16
Paige and Garrett completed a weeklong training with SpectraCoat in Tennessee, so they could be certified in applying the dry powder to a metal surface through static electricity and then heating the product to seal in the colorful look.
Ken Keffer of Endorphin Grafix in Parkersburg, West Virginia, is a big fan of Paige and the work she is doing.
"She was effective in helping me market my business in the early days," he says. "I know she looked at various options, and she landed in powder coating and she serves the racing industry tremendously well."
With a steady flow of business and new ideas for other companies, Paige says she learned a lot about starting and running a business at Marietta College. She earned a Bachelor of Arts in Marketing, while minoring in Advertising & Public Relations.
"I never figured I'd open my own business this young and this quick out of school, but it fell into place really well and I'm more than glad that I studied what I did at Marietta College," she says. "Every bit of what I learned has applied in one way or another."
- Tom Perry