Salvino '87 tabbed to lead Fortune 500 company DXC Technology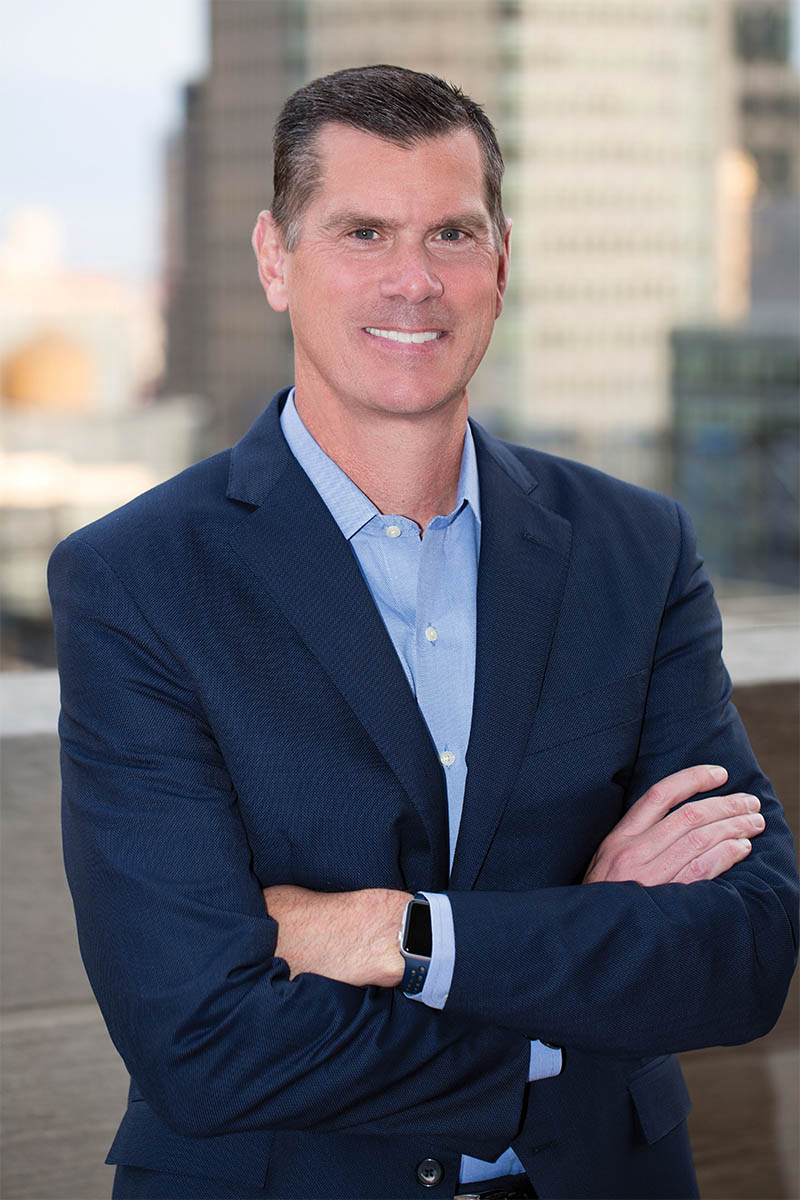 Mike Salvino '87, DXC Technology's new President and CEO, was preparing for another meeting in what had been a whirlwind introduction to the Fortune 500 company, but he put everything on hold to make a phone call.
"I called my son, Mitchell, a freshman baseball player at Washington and Lee University," Mike says. "I wanted to check in with him and make sure everything was going well."
Mitchell had just sat down for dinner and the dining hall was about to close.
"I remember those days at Marietta," Mike says. "When the basketball team rolled through, all that was left was some chicken and Froot Loops. That's what we called 'the grind,' and now he's learning it."
Mike most recently served as a managing director at Carrick Capital Partners, a private equity firm focused on the technology sector, where he specialized in technology-enabled services and coached the CEOs of portfolio companies on how to grow their businesses.
Before joining Carrick, Mike served for seven years as group chief executive of Accenture Operations, one of Accenture's five businesses, and was a member of Accenture's Global Management Committee. He led Accenture's 100,000-person global Operations business, growing the business 20 percent during his final year. He left Accenture for Carrick in 2016, after spending more than 22 years at the company.
"This is an amazing opportunity that I just couldn't pass up," Mike says. "There's a chance to take the company to the next level, and I'm excited to be the person who leads this amazing team of 130,000 employees into the next chapter."
DXC Technology is the world's leading independent, end-to-end IT services company.
"No one should be surprised that Mike was the choice for this job," says Marietta College President Bill Ruud, who has developed a friendship over the years through Mike's service on the Board of Trustees. "I am excited to see the positive impact that Mike has at DXC."