1950s
Edwin Baker '51 is happily retired and still enjoys skiing after more than 60 years in resort and urban commercial and residential real estate.
Neal Rudder '57 is working as a manager member for Dolphin Energy LLC and is living in Boynton Beach, Florida.
Marcia Hackett '59 missed her 60th Marietta College reunion because she was traveling to the Horn of South America — her 62nd country visited.
1960s
Gordon Wosak '63 is conducting volunteer restoration work at Hagley Museum and Library in Wilmington, Delaware, and at the Historic Joanna Furnace in Morgantown, Pennsylvania.
Donn Critchell '64 is a retired science teacher who lives in Livingston, New York, and enjoys downhill and cross country skiing in the winter and hiking and kayaking the rest of the year.
Charles Snodgrass '65, an Emeritus Alumni Trustee, provided a recent update. "For the past five years, I have taught a three-day seminar in negotiations at Linnaeus University in Växjö, Sweden. The course is based on my experience in both public sector negotiations (White House, U.S. Congress and Pentagon) and in private sector negotiations (EDS, Chase Manhattan, Accenture). The seminar is a combination of theory called "Tricks of the Trade," based on my practical experience and a role play for which I wrote the case study. In a nice coincidence, my son, who has a Ph.D. and is currently in a postdoc, is also a lecturer at Linnaeus University. My two grandchildren, Vivian, 9, and Henry, 7, live in Växjö and we babysit frequently. We have lived in Sweden since 2012."
Robert B. Goldberg '66 was honored to be inducted into the National Wrestling Hall of Fame in 2007, and lives in upstate New York with his wife of 51 years, Karen. When they are not spending time with their six grandchildren, traveling or boating, they love going to the Saratoga Race Track and cheer on their horse.
After nearly 20 years in Pawleys Island, South Carolina, Ross '66 and Kathy '68 Lenhart have moved back to the Atlanta area to be closer to their two sons, daughters-in-law, and grandkids. They live in Park Springs, a retirement community, adjacent to Stone Mountain Park. Current address: 9114 Creekside Trail, Stone Mountain, GA 30087. 
Anita Stilley '66 is happy to have downsized to Trilogy Lake Norman in Denver, North Carolina. "We now have a granddaughter and three grandsons — all of whom we enjoy so very much."
Kathy Dreher Brodsky '67 has 14 books in print. One is for adults — "Moments in Our Lives," 65 short rhyming poems about life and transitions. The other 13 are for children and all in rhyme, with terrific hand-painted illustrations by Cameron Bennett. Two of the books are also in Spanish, and one of those is bilingual Spanish/English. Please check out Kathy's website at www.kathybrodsky.com.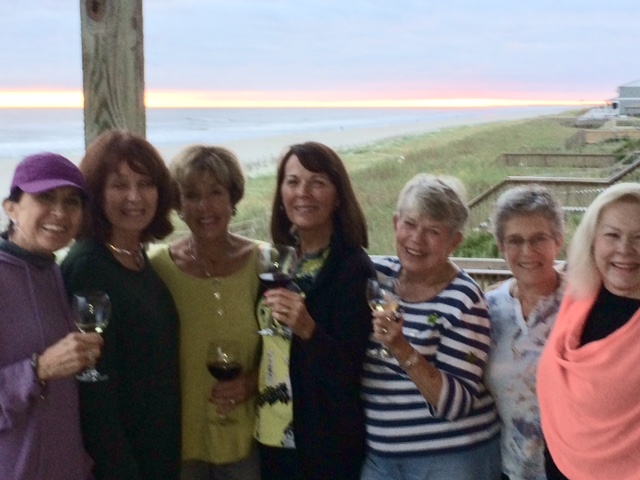 On October 19th, 2019, seven Alpha Xi Delta sisters met at the beach house of Kathy Williams Marks '67 on Holden Beach, North Carolina, for four days of fun and reminiscing. "We graduated in June 1967 and have been getting together every few years since our 25th Reunion (including our 40th and 50th). In 2021, we will gather again in New Hampshire," Marks says. Pictured from left to right: Mary Jo Cignetti Panucci, Cyndy Allen, Carol Knapp Adelaar, Julie Frederick Sarton, Kathy Williams Marks, Marty Toby Gooze, and Judy Cook Buehler.
Elliott Goldberg '67 is an attorney with DiGiacomo & Goldberg P.A. in Miami Springs, Florida.
Dr. Edward B. Ruby '67 celebrated his 50th wedding anniversary with his wife, Michelle, on May 31, 2020. They live in Philadelphia, Pennsylvania. His daughter, Alisa, is a Doctor of Psychology in Pacific Palisades, California, with her husband, Isaac Bash, who is an emergency medicine physician. They have an 8-year-old daughter, Scarlett.
1970s
Roy Chorey '74 retired from the Cambridge, Ohio-based Southeastern Ohio Regional Medical Center in October 2018 after serving as President and CEO.
Elizabeth "Tizzy" Kerr '74 says "third time is a charm" after getting married to Buddy (Bernard) Swint on October 26, 2020. They live in Charlottesville, Virginia.
Peter Mandell '74 continues to add roles to his volunteer positions at The Marine Mammal Center in Sausalito, California. In fall 2019, he was recognized for five years of volunteer service. He also continues to serve as a Docent in Community Learning and a regular on Rescue and Release. He is also a volunteer dispatcher and he helps interview new volunteers. The organization ended 2019 with 447 released animals. This year, Peter also started learning to bake, starting with homemade sourdough bread.
Dr. Larry D. Robinson '74 is a Professor and Department Chairman of Sociology at Virginia University of Lynchburg.
Sheryl Vaneff Weber '74 is serving her second term on the Mansfield City School Board and she has been working part-time as an educational supervisor for Mount Vernon Nazarene University for the past five years. She is also doing plenty of volunteer work and joined Altrusa, an international non-profit organization focused on community service.
In December, Terry Bodnar '76 retired after 36 years as a college football coach at Carnegie Mellon University. 
Christopher Warnet '76 is enjoying retirement and is a proud member and secretary of the Delta Alumni Association of Alpha Sigma Phi.
Patty Bain Bachner '77 is Vice President and Project Director at Bachner Communications and is the proud parent of two Marietta College alumni. She is also the Development Committee Chair for the Marietta College Alumni Association.
The Rev. John G. Knight II '77 retired as a pastoral counselor and hypnotherapist at the end of July 2019. He has transitioned his nonprofit in name and purpose from a pastoral counseling practice to an advocacy organization for Puerto Rico. "Our organization's new name is Hermandad, Inc. Our first project involved facilitating the donation of a van to a Puerto Rican nonprofit that serves the underserved in their community. They had lost two vehicles to attrition. Hermandad located the van, facilitated its donation, and paid for shipment from Florida to Puerto Rico."
Jim Grossmann '78 was named Board Secretary of the National Board of Directors for the Alzheimer's Association. Jim began his voluntary board service in 2013. The Alzheimer's Association is the leading voluntary health organization in Alzheimer's care, support and research. 
Katherine Binegar Booth '79 resides in Newport, Ohio, with her husband, Dean Booth '80, and she retired as a Purchasing Coordinator with Encompass Health Rehabilitation Hospital. The Booths have two daughters who both graduated from Marietta College — Holly Booth Casto '10 and Heather Booth '15, PA'18. Holly and her husband, Wes Casto '09, have one son, Charlie.
1980s
Michael Duggan '80 and his wife, Joanne Edwards Duggan '81, have retired and moved to Lakewood Ranch, Florida.
Lucinda Champ Pyatt '80 has retired from the Ohio Department of Corrections, where she worked as a Psychology Assistant in the Sex Offender Program.
Adrienne Snider '81 lives in Nashville, Tennessee, and is still happily married to Dana.
Nancy Brucken '83, who lives in Ann Arbor, Michigan, started a new job in October 2019 that involves helping pharmaceutical companies ensure that their clinical trials data collection and analysis practices meet published standards for regulatory submissions.
R. Scott Knipfing '84 recently moved into a new home in Huntington, New York.
Cheryl L. Evans '85 works in global finance at the CFA Institute as a thought leader, while also conducting research and drafting articles for publication. She is also in charge of content for global in-person and virtual events.
Bruce Lane '85 is working as an Executive Advisor and Coach with Convene, whose mission is to connect, equip and inspire Christian CEOs and business owners. He lives in Morgantown, West Virginia.
Rick O'Brien '85 visited campus in the spring and was happy to see "the campus retains its classic look and feel" even without students.
Rufus Smith '85 works as the APEX Deputy Director at Wright State Applied Research Corporation.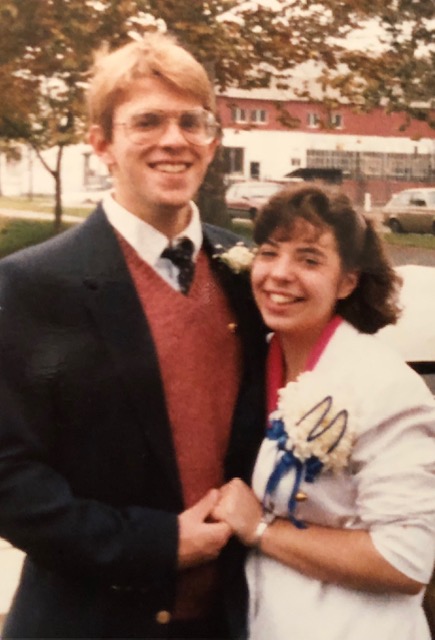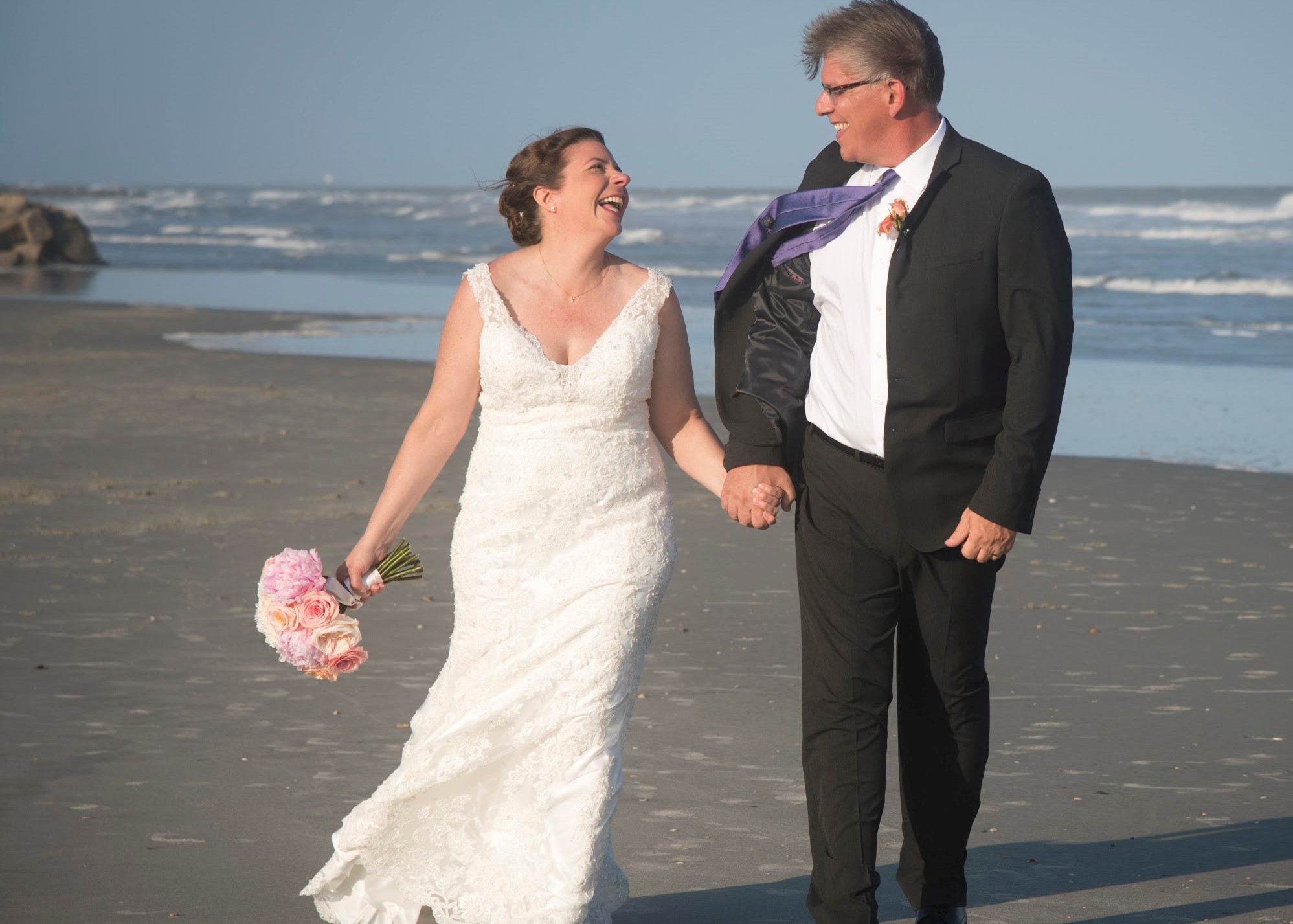 On June 20, 2019, Scott H. Ferris '88 (Alpha Tau Omega) and Teri M. Klonowski '89 eloped and were married on Folly Beach, South Carolina. The couple, who originally dated while attending MC, were surrounded by their children and a small group of friends. In May 2019, Ferris retired as the Executive Director of Lorain County Children Services after 31 years in Ohio's child protection system, and moved to Neenah, Wisconsin. Klonowski-Ferris, an HR Executive, transitioned to a new career path as a Principal Solution Consultant with Genesys the previous fall. The couple first met as students during Homecoming and reconnected later in life over social media.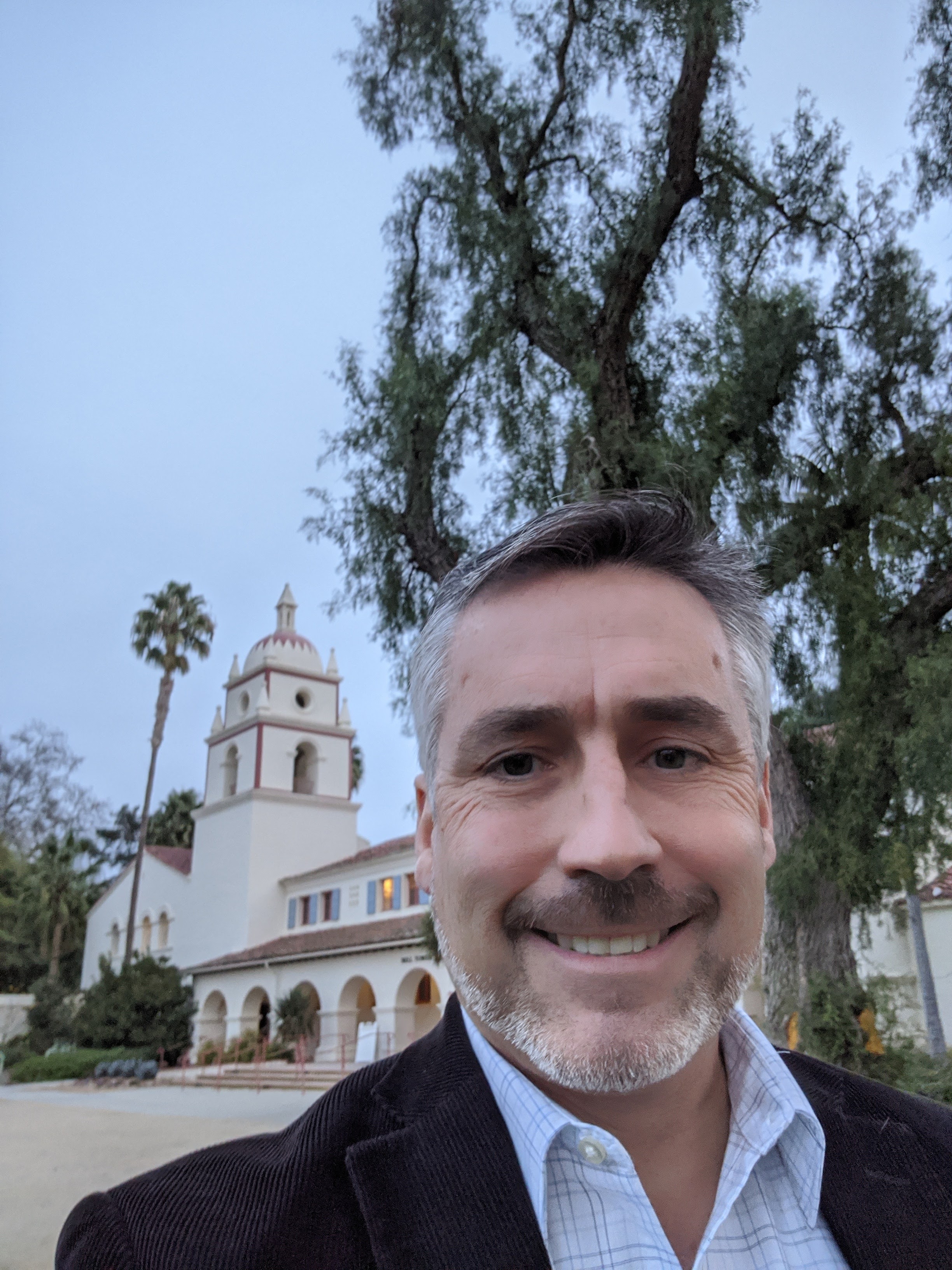 Mark Patterson '89 (Lambda Chi Alpha) is completing his first year as the founding University Ombuds for California State University Channel Islands, in Camarillo, California. Mark transitioned to CSUCI from the College of William & Mary where he was University Ombuds as well. Before becoming an ombuds, Mark served as a judge advocate (military lawyer) in the Air Force from 1992-2016, retiring at the grade of Colonel. Although CSUCI is currently operating mostly virtual during the pandemic, Mark welcomes Marietta friends in Southern California to say hello.
1990s
Lorie Porcher '92 is a Psychology Assistant II for the Belmont Correctional Institution in Newcomerstown, Ohio. She is also excited youngest child, Jade '23, is in her second year at Marietta College.
Sarah Castle '94 is a teacher at A+ Arts Academy in Columbus, Ohio.
Mike Rogers '96 is the Director of Golf at The Raven Golf Club at Snowshoe Mountain in Snowshoe, West Virginia.
Mark Vizza '98 was promoted to Senior Vice President of Treasury Management Pricing at PNC in Pittsburgh, Pennsylvania. Mark is also a member of the Marietta College Alumni Association Board.
Trisha Coning Cartmell '99 was promoted to Production Accountability Specialist with the Bureau of Land Management in Williamstown, West Virginia.
2000s
Laura Hindel Seward '00 is a Student Advocate, Varsity Softball Coach and Junior Varsity Volleyball Coach at Tri-Valley High School in Nashport, Ohio.
Mark Lane '01, PA'04 joined First Settlement Orthopaedics in Marietta, Ohio, as an Orthopaedic Surgeon.
Kevin D. Luebke '02 recently received a Master of Science in Insurance Management degree from Boston University's Metropolitan College. Coursework for the degree included project management, finance and accounting, innovation and decision making.
Justin McIntosh '02 was promoted to Content Strategist with CoverMyMeds in Columbus, Ohio.
Shawn Taylor '02 was promoted to Senior Vice President at Peoples Bank in Marietta, Ohio.
Adrienne King '03 is the Associate Vice President of Marketing & Communications at the University of Toledo.
In January 2020, Dominika Jurkovic '04 was promoted to Laboratory Scientist 3 in Bacteriology at the Ohio Department of Agriculture Animal Disease Diagnostic Laboratory.
After serving for five years as a regional director to the Washington Academy of Physician Assistants, Justin Thibeault '04 was recently voted in as one of two physician assistants in Washington state to serve as a delegate to the American Academy of Physician Assistants. Justin is an orthopedic PA at Rebound Orthopedics & Neurosurgery in Vancouver, Washington.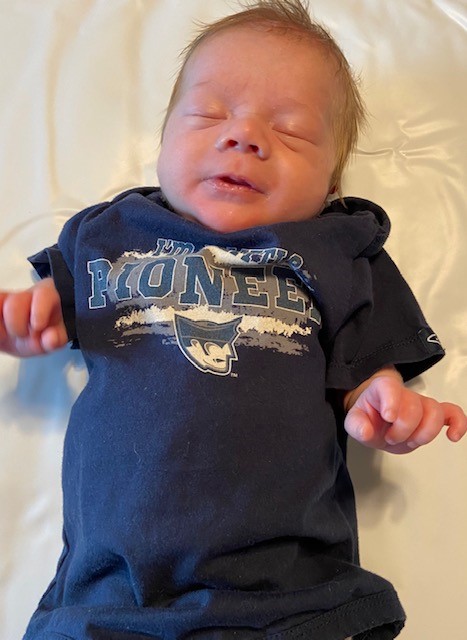 Miranda Miller '04 (Chi Omega) and Eric Finn '06 (Lambda Chi Alpha) welcomed their son, Ronin Mark Finn, on April 3, 2020.  He was 19 inches long and weighed in at 6 pounds, 4 ounces. Jonas Foit '04 is one of the child's godfathers. 
Sarah Rose Drake '07 lives in Marietta, Ohio, and is working as a Financial Systems Analyst with the Department of Treasury, Bureau of Fiscal Service in Parkersburg, West Virginia.
Daniel May '07 is working as an Architectural Specifications Manager at Record Automatic Doors in Cleveland, Ohio. Daniel travels around North America for his job. He started his new position in January 2020.
Sarah Smith '07 has joined the Fayette County (West Virginia) Prosecuting Attorney's Office as an Assistant Prosecuting Attorney. Prior to that she had been working as a public defender since passing the bar exam in 2012.
Craig Sundstrom '07 is working as the Director of Government and Regulatory Affairs with RWE Renewables in Columbus, Ohio.
Brian Ashton '08 is working as an Advanced Systems Manager with Ball Aerospace in Broomfield, Colorado.
Elicia Banks-Gabriel '08 started working in Pasadena, California, as the Vice President of Talent & Culture at One & All Agency in May 2020.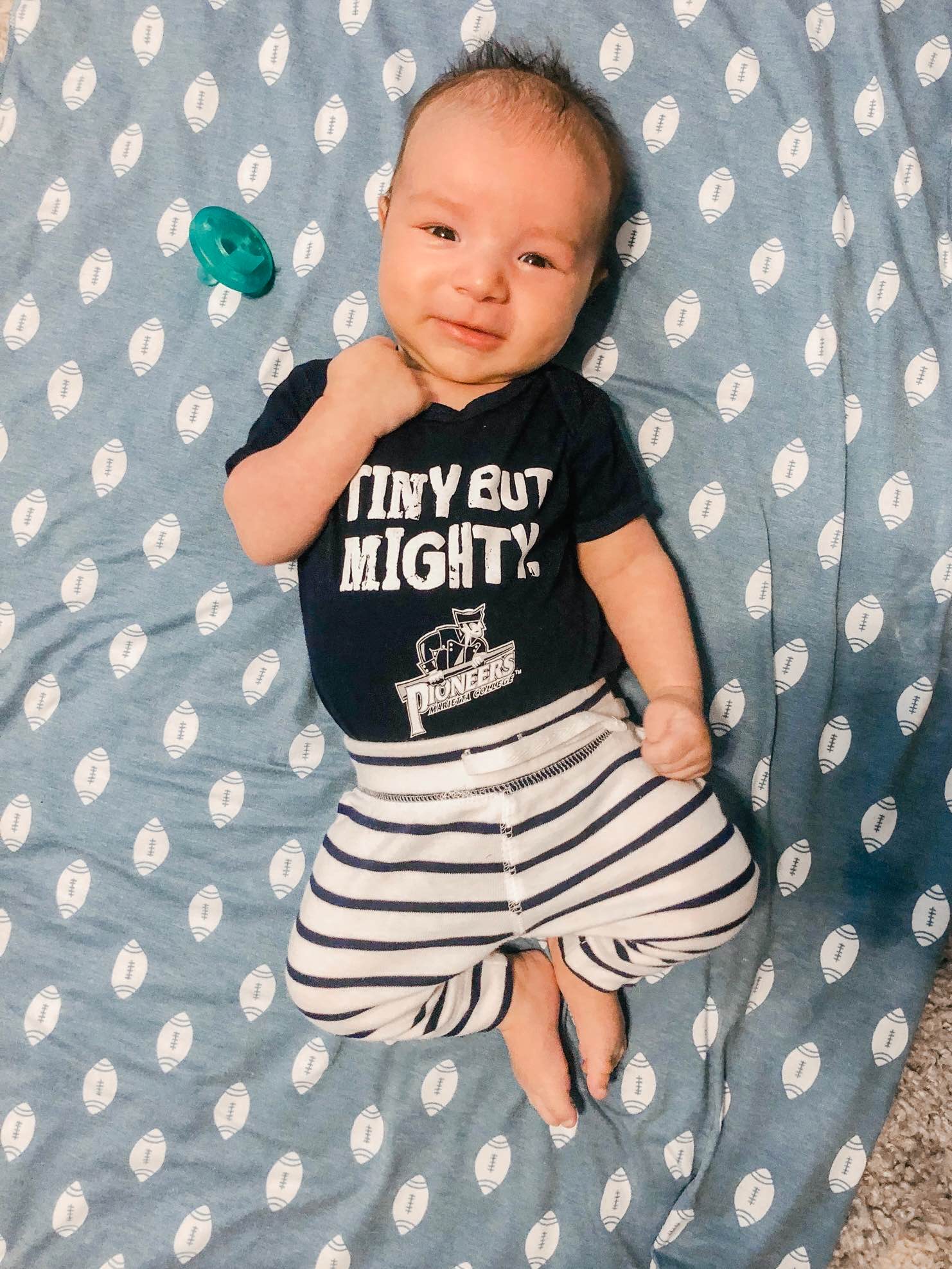 Larrissa Keiser Becker '08 has been working at Ohio University for more than eight years and she was promoted to Director of Operations and Engagement for Campus Recreation in May 2020. Larrissa and her husband, Jordan Becker '09 welcomed their second son, Briggs, in March 2020. He joins big brother Briar, 2.
Katie Stumpp O'Malley '08 was promoted to Associate Athletic Director for Events, Camps and Operations at the University of Pittsburgh, where she has worked for two years.
Missy Pacelli Thomas '08 has been working as a Commercial Analyst with PPD in Wilmington, North Carolina, since July 2019. PPD provides integrated drug development, laboratory and lifecycle management services.
Adam Esparza '09 is still working for Southwestern Energy in a new role as Engineering Manager-Business Development. He is married to Aleah Telek Esparza '09 and they live in Montgomery, Texas.
Mark R. Hirschfeld '09 has accepted a new position in Corporate Marketing and Internet Sales at Maronda Homes. Mark has worked for Maronda Homes as a Digital Marketing Specialist overseeing the Columbus/Cincinnati area for over 6 years and completed a dual Masters's degree program (MBA/MA Mass Communications) at Point Park University. Mark and his wife, Hilary, live in German Village, with their pug, Jerome "Da Bus" Pet-us.
2010s
Phil York '10 is the Development Manager for the National Community Reinvestment Coalition in Washington, D.C.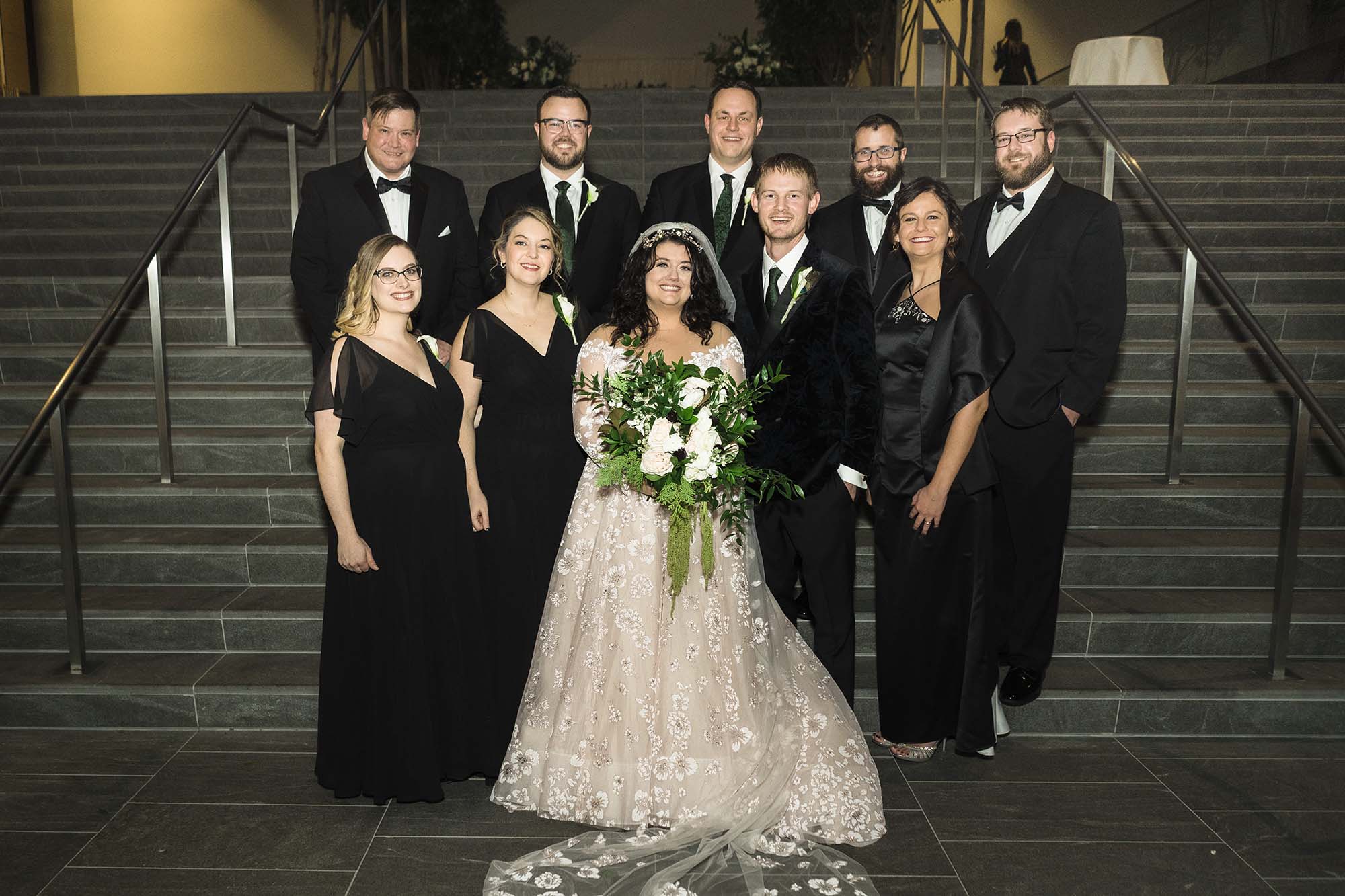 Dave Hood '11 got married to Calla Hales Hood on November 16, 2019, at the Ritz Carlton in Charlotte, North Carolina. Attending were (front row) Mallory Haynes Timmerman '13, Sagan Malko '10, Calla Hales Hood, Dave Hood and Courtney Arena; (back row) Shawn Selby '91, Cody Clemens '13, Chris Law '10, Ty Stay '12 and Adam Burhenne '10.
Kelly Querry '11 is living in Grandview Heights, Ohio, and recently joined the Olentangy Local School District as an Intervention Specialist.
Rene Nikolopoulos Rivers '11 joined Argo AI as a People Operations Business Partner in April 2020. Based in Pittsburgh, Pennsylvania, Argo AI is an industry leader in self-driving technology. She celebrated her one-year anniversary in June with her husband, Waylon Rivers.
Hope Supernault Supernic '11 is working as the Manager of Onboarding for Anthology Inc. in Buffalo, New York. Hope was the Manager of Campus Onboarding at Campus Labs before the company merged with iModules and Campus Management to form Anthology.
Lauren Asbury '12 was promoted to Business Development L&D Manager at Arrive Logistics in Austin, Texas. She has been with the company for more than two years.
Kaitlyn Ciminillo Boothe '12 and Matthew Boothe '13 welcomed their first child, Vincent Avery Boothe, on May 28, 2020.
Kevin Knab '12, a financial advisor at Hall Financial Advisors since 2017, is now a CERTFIED FINANCIAL PLANNER™. "Kevin's CFP® certification underscores his commitment and dedication to his clients and to our practice," said Brett Bronski, Senior Financial Advisor. "Meeting these very high educational and ethical standards is a testament to the quality of service we strive to provide." Knab earned a Bachelor of Arts in Finance from Marietta.
Kelly Moses '12 graduated from Franklin Pierce University in February 2020 with a Doctor of Physical Therapy degree.
Olivia Smolder Starr '12 was promoted to Associate Director of Marketing with SOCi, Inc., in Austin, Texas. SOCi is a social media and reputation management platform built to address complex workflow needs of multi-location businesses.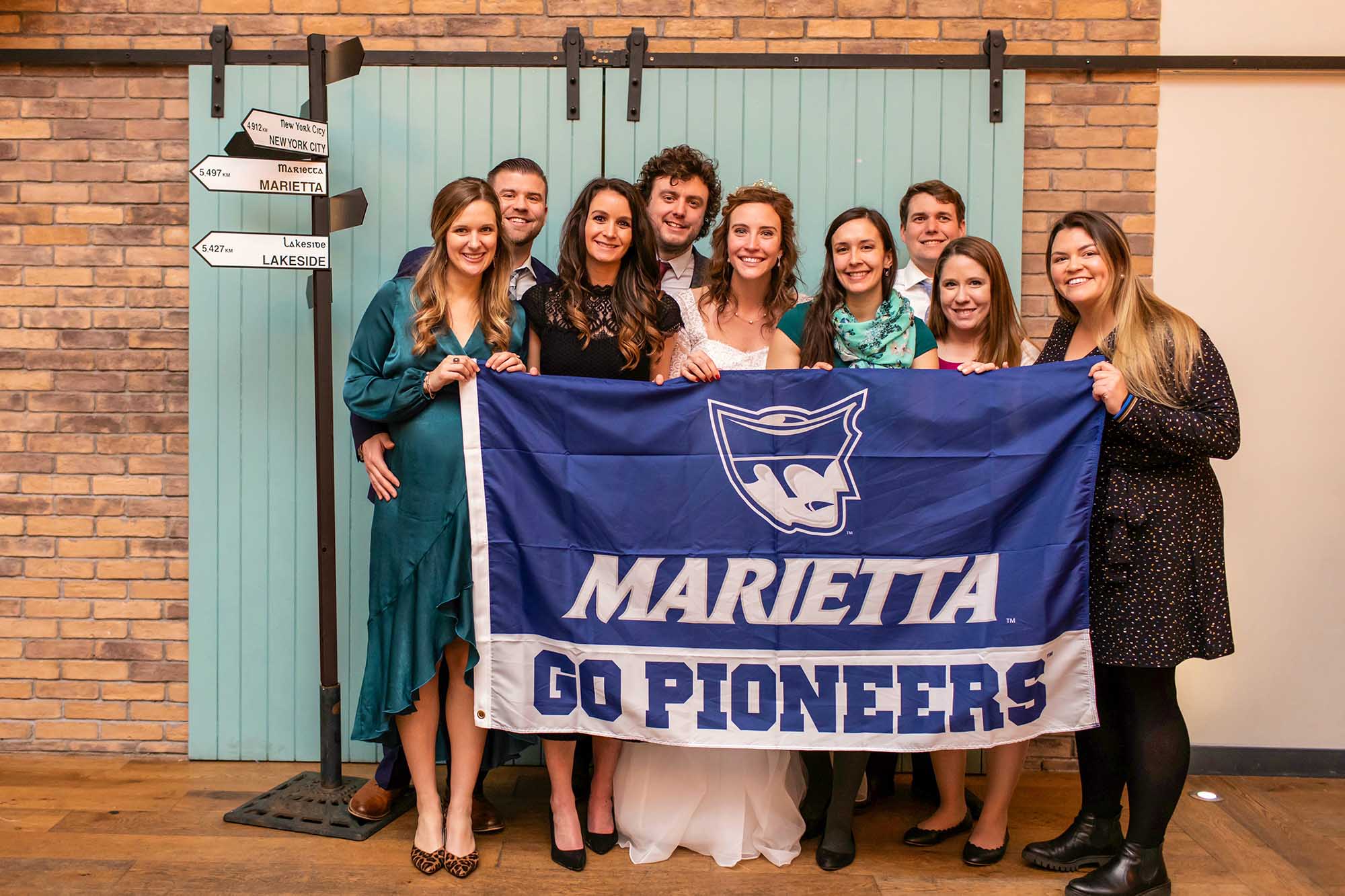 Meredith Storey '12 was joined by alumni friends at her wedding at the Cliffs of Moher in Doolin, Ireland on January 16, 2020. "In attendance from MC (left to right) were Bethany (McFarland) Leslie '12; Mykal Leslie '11; Leyna Chovan '12; my husband, Ian Houlihan; me; Liz Robbe Cute '12, Michael Cute '11; Amanda Jeffers '11; and Olivia von Lembcke '14. All of these alumni joined us from their homes in Ohio, Virginia, New York and Germany to celebrate the week in Ireland. The wedding took place at Hotel Doolin, an ecohotel on the Cliffs of Moher, and in true Irish fashion lasted for two days of celebration. The guests were then invited to stay in Ireland and attend my Ph.D. graduation from the University of Limerick the following Monday! I graduated from the University with a Ph.D. from the Department of Accounting and Finance, focusing on Sustainable Development. Since defending my thesis in Summer 2019, I've been working in New York for the UN Sustainable Development Solutions Network." 
Corey Clause '13, who has been working at Keyence Corp. for almost six years, was recently promoted to Area Product Sales Manager in San Jose, California.
Amanda Hardt '13 was promoted to Marketing Lead at PNC in Pittsburgh. She has been with the company for two years.
Kyla Warfield Johnson '13 relocated to the Cleveland, Ohio, area after joining Ninety6 as a Senior Art Director in May 2020.
Charles Dixon '14 is working as a Customer Service Representative with Hickory Harvest Foods in Wadsworth, Ohio.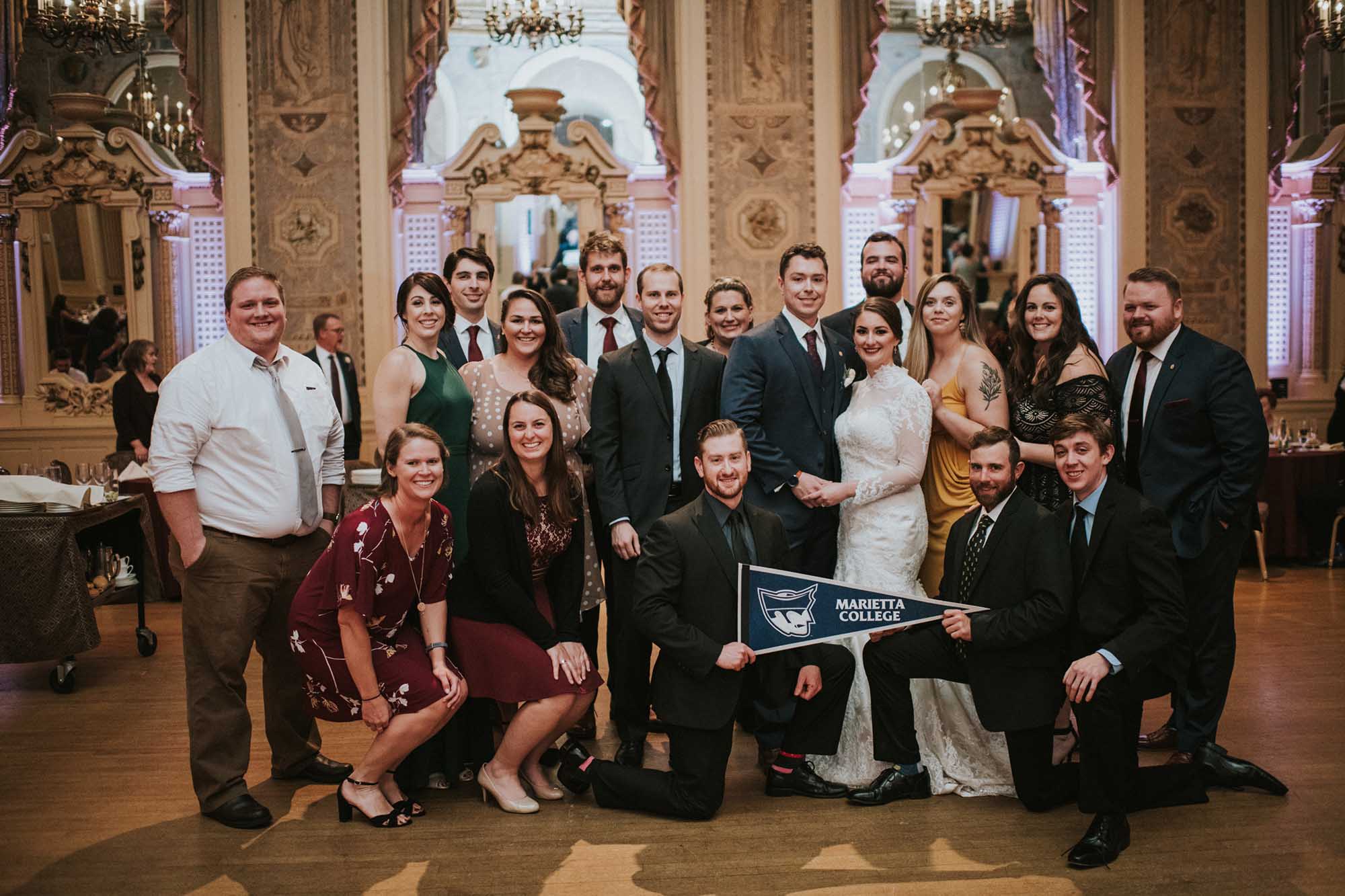 Megan Oxley '14 and Devin Turley '11 were married on October 20, 2019. The group photo of Marietta alumni and pendant includes (bottom left to right) Stephanie Meinert '15, Elizabeth Luckenbaugh '14, John Chester '13, Tom Dougherty '11, Michael Coyle '14;  SECOND ROW from left Andrew Crawford '16, Kelly Moses '13, Alycia Kime '14, Jim Furl '12, Devin and Megan (bride and groom), Elizabeth Bratton '12, Jackie Bergey Bratton '12, Daniel Bratton '11; BACK ROW from left, Ben Charley '12, Zach McGurk '11, Amanda Chuderewicz McGurk '10 and Derek Webber '14. "We love the bonds formed at Marietta College and Marietta Rowing and are glad The Long Blue Line has withstood the test of time."
Emily Schleh '14 is the International Program Coordinator for International Samaritan in Ann Arbor, Michigan.
Patrick Tegge '14 is working as a Regional Program Specialist for Policy, System and Environmental Change at Ohio State University.
Lacey Caparanis '15 joined the YMCA of Greater Cleveland as a Case Counselor III in July 2020. She provides individual and group therapy through the Open Door Program.
Natalie Mayan Schlimmer '15 is an Account Manager at Wondros, a marketing and advertising agency, in Pittsburgh, Pennsylvania.
Monica Short Krebs '15 was promoted to Case Response Specialist, Corporate Engagement for the National Human Trafficking Hotline in October 2019 and also married her partner Jake Krebs.
Cameron Smith '15 joined Midwest Vision Partners as a Senior Accountant. Prior to the move, Cameron worked for SmithBucklin for more than four years.
Nathalia Ferreira-Black '16 is a Surgical Solutions Specialist at Henry Schein in Columbus, Ohio.
Nicolas Villaveces '16 is working as a Civil Engineer with the Federal Highway Administration in Columbus, Ohio.
Eileen Walsh '16, who completed her Master of Science in Occupational Therapy/Therapist at the University of Limerick, is working as a Pediatric Occupational Therapist at Health Service Executive in Dublin, Ireland.
Emily Canaday '17 is working as a Project Coordinator for Community Health Improvement Associates in Marietta, Ohio.
Emily Gummere '17 has joined Monarch Investment and Management Group as a Marketing and Leasing Specialist in the Columbus, Ohio, area.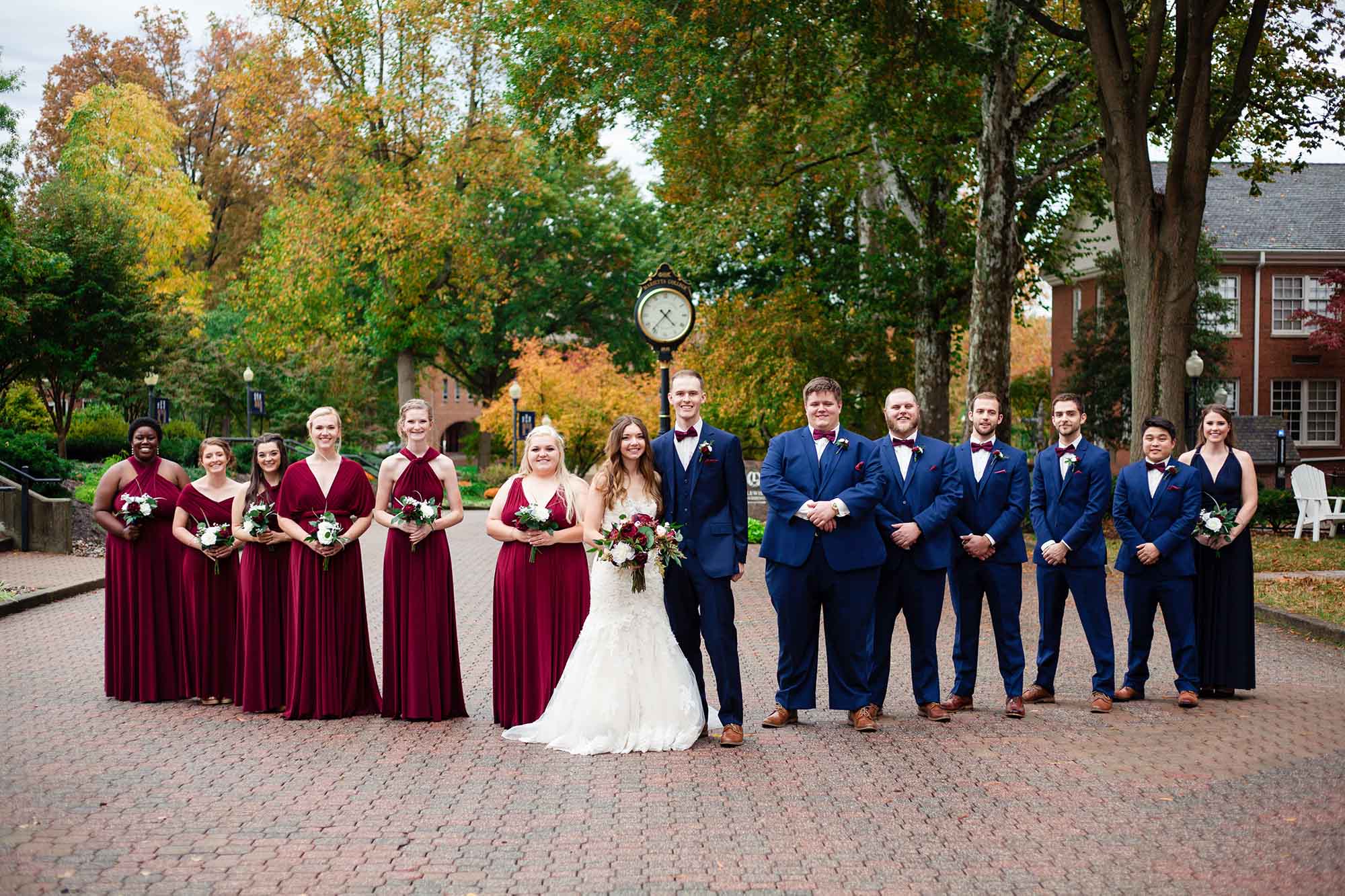 Nick Lewis '17 and Rachel Hawkins were married on October 26, 2019, on the Marietta College campus. Alumni in attendance at the wedding were Case Edgar '16 and Aaron Tice '17, who were groomsmen, and Paula Lewis '10, mother of the groom. Nick and Rachel met during the summer of 2015 at MC while Nick worked for the IT Department and Rachel worked in the mailroom.  
Maria Stickrath '17 graduated from William & Mary Law School in May and is now working as a Law Clerk with the Virginia Beach Circuit Court.
Joshua Albright '18 is working as a Financial Planner with Lifetime Financial Growth in the Columbus, Ohio-area.
Frank Biondolillo '18 was promoted to Kronos Functional Analyst at Eaton, a power management company.
Ciara Feipel '18 is living in Oklahoma City, Oklahoma, and working as a Supply Chain Analyst with Chesapeake Energy.
Evan Hensel '18 joined Occidental Petroleum as an Offshore Production Engineer in January 2020. While he is not in Houston often, he says he hopes to attend a regional event when he is home.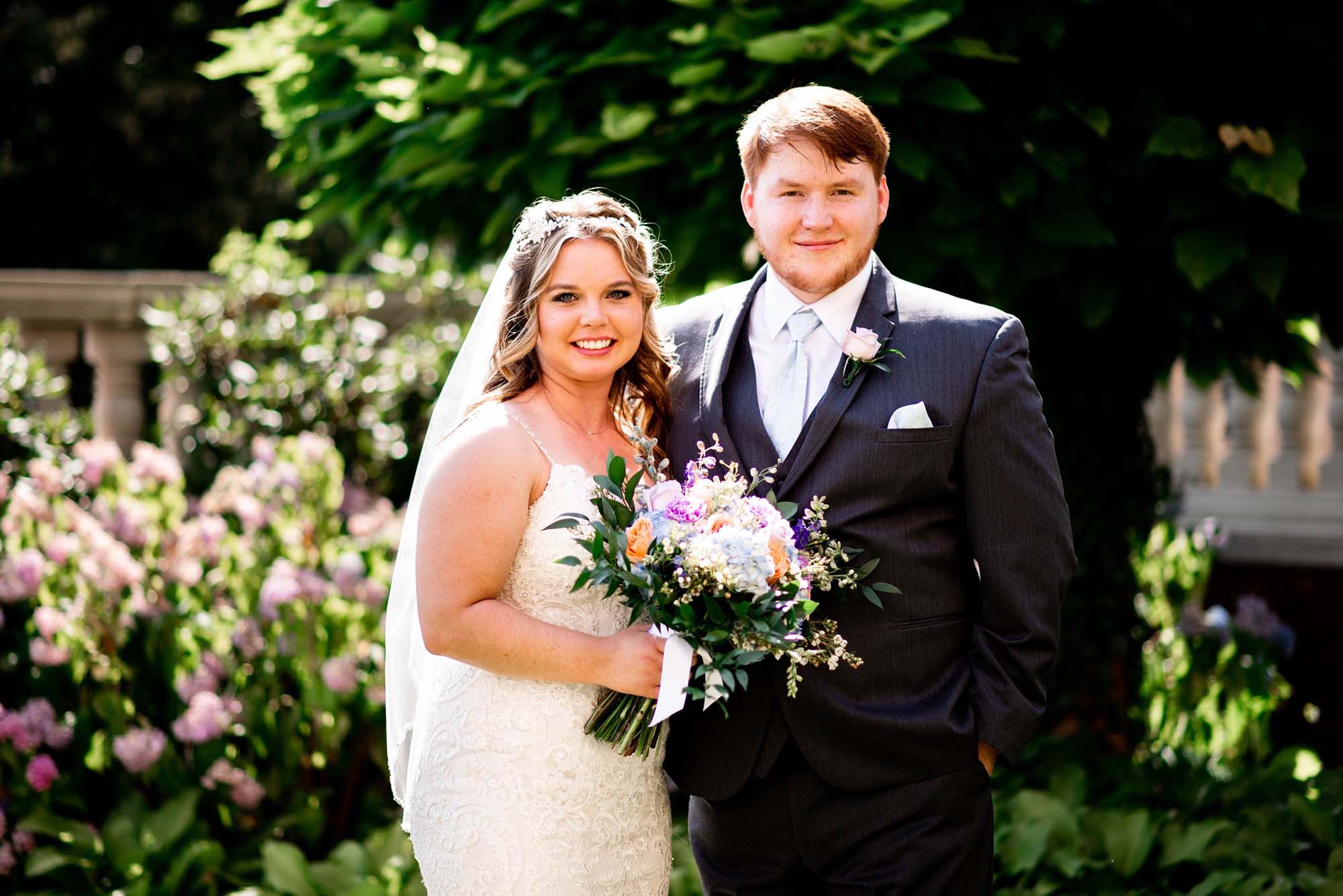 Kayla Schradel Lutz '18 married Bryan Lutz on July 4, 2020, at The Blennerhassett Hotel in Parkersburg, West Virginia. She is the Digital Marketing Specialist for Offenberger & White in Marietta, Ohio. Prior to that she was a Marketing Representative at The Citizens Bank Company.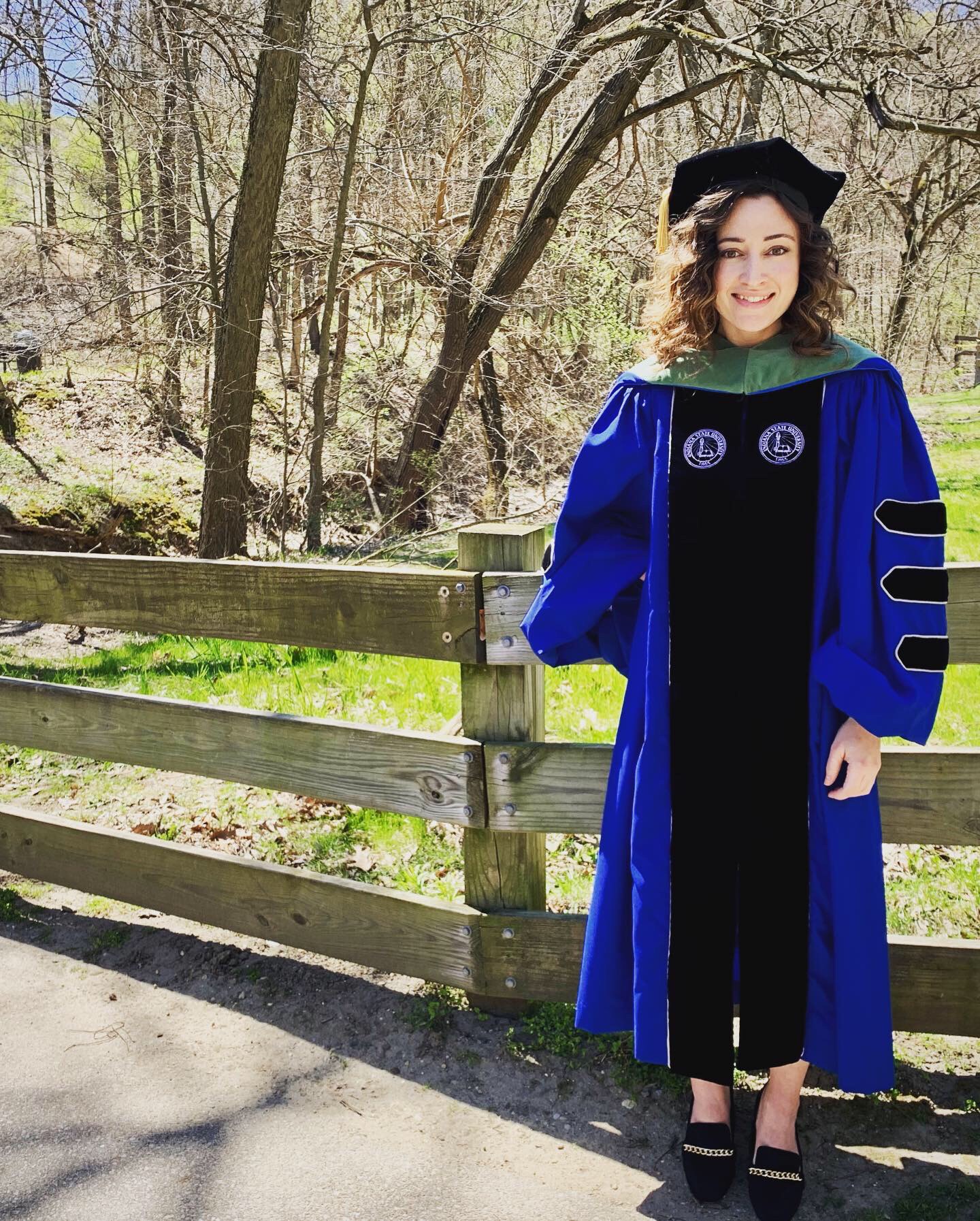 Elena Robinson '18 recently graduated from Indiana State University with a Doctorate in Athletic Training. Dr. Robinson is currently the Visiting Assistant Professor and Clinical Education Coordinator at Trinity International University in Deerfield, Illinois.
Tristan Bailey '19 is working as a Technical Solutions Engineer for Epic Systems in Verona, Wisconsin.
Michelle Yu '19 joined PARS Brain & Spine Institute in the Parkersburg, West Virginia area, as a Graphic Designer and Advertising Creator.
2020
Rachel George '20 is a Severance Tax Consultant with Ryan LLC in Houston, Texas.
Kaylee Lang '20 was named a Content Marketing Specialist at Malta Dynamics, a safety and fall protection manufacturer in Malta, Ohio, in April 2020.
Hannah Posson '20 joined BioFilm, Inc., in Vista, California, as a Laboratory Technician.
Abigail Swallow '20 is a Staff Accountant with Novogradac and Company LLP.
Sebastian Ziaja '20 is working as a Rotational Engineer – Reservoir with Southwestern Energy in Spring, Texas.