Walking up the fairway toward the green at the Par-4, No. 18 at River Greens Golf Course, Jackie Cunningham '20 paused — however briefly — to enjoy the moment.
The sophomore from Little Hocking, Ohio, had already wrapped up the Ohio Athletic Conference Women's Golf Tournament medalist honors and her ball was lying on the green for a birdie putt.
Cunningham was turning in the most dominant performance by an OAC woman ever, and the other competitors, coaches and her Marietta teammates were all around the green to celebrate what they had just witnessed over the last three days.
"I had to wait on the other two competitors to hit their second shots, and I just saw everyone around the green," Cunningham says. "I stuck it to like 6 feet from the hole. It was like a TV moment when you are walking up to the green and you want to take your hat off, but I didn't want to be that person."
She missed the birdie putt, which cost her from finishing even par for the 54-hole tournament. Cunningham still carded a 1-under-par 72 on the final day of competition in West Lafayette, Ohio, and finished 22 strokes ahead of the second-place finisher. Her final round 72 is the first sub-par round in OAC Championship and Marietta College women's golf history.
"The conference tournament is our Masters Tournament," says Cunningham, who shot a three-day total of 220 (74-74-72). "It's the one we want to go out there and get the trophy. I just felt like I was in a different zone that week. It really was a different level of concentration, and after the first day, there was no letup."
Marietta's first-year coach, Tom Arison, who has revitalized the program that was dropped after two seasons in 2002, says Cunningham can be even better.
"She is a Division I talent at a Division III start up," he says. "She is one of the best ball strikers in all of D3 golf. Now she needs to work on chipping and putting, but I could say that about almost any golfer."
One week before her breakout OAC performance, Cunningham struggled through her worst 18 holes of the season. On the first day of the Wooster Spring Invitational at Mohican Hills Golf Club, Marietta's top golfer had a meltdown and shot a 16-over-par 88.
"It's always a battle against myself and not against the other girls," Cunningham says. "It's always the mental game. If you aren't in the absolute perfect mindset, you are sabotaging yourself."
Cunningham caught the OAC off guard and she finished first or second in eight of the 10 events she entered during the fall and spring seasons. But it took the right mix of circumstances for the prep standout to end up a Pioneer.
Coming out of Belpre High School — a school of about 415 students in grades 7-12 — in 2015, Cunningham was a three-sport athlete and class valedictorian. Confident in her abilities, Cunningham attended Ohio State for a year and made the golf team. She transferred to Ohio University for one semester, but she hadn't found the right fit.
Itching to play golf, Cunningham heard Marietta was reinstating its program. That's when Jim and Dee Cunningham's daughter thought moving closer to home would be her best option.
"I got an email from her dad saying his daughter wanted to come home and play golf," says Arison, who was the OAC's co-Coach of the Year for women's golf. "I needed one more golfer, but I did think it was a joke. Then one thing led to another, and he shared a video of her swing and I knew she could play."
This from a player who has never had a lesson. Still, Arison learned the impact a 21-year-old could have on an upstart program.
"Having a talent like her put us in a different conversation. It set our team apart from other programs," he says. "We can build this program into something special right now, but she's also impacted the next 20 years of this program as well."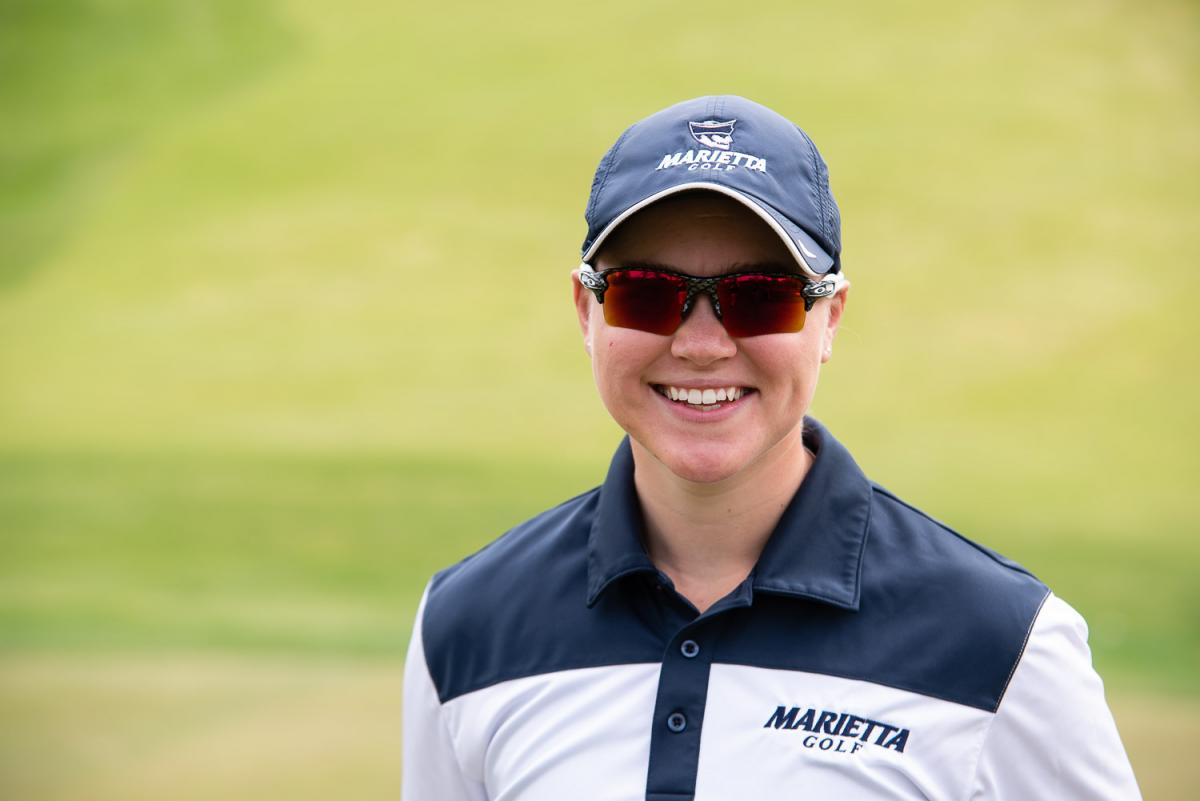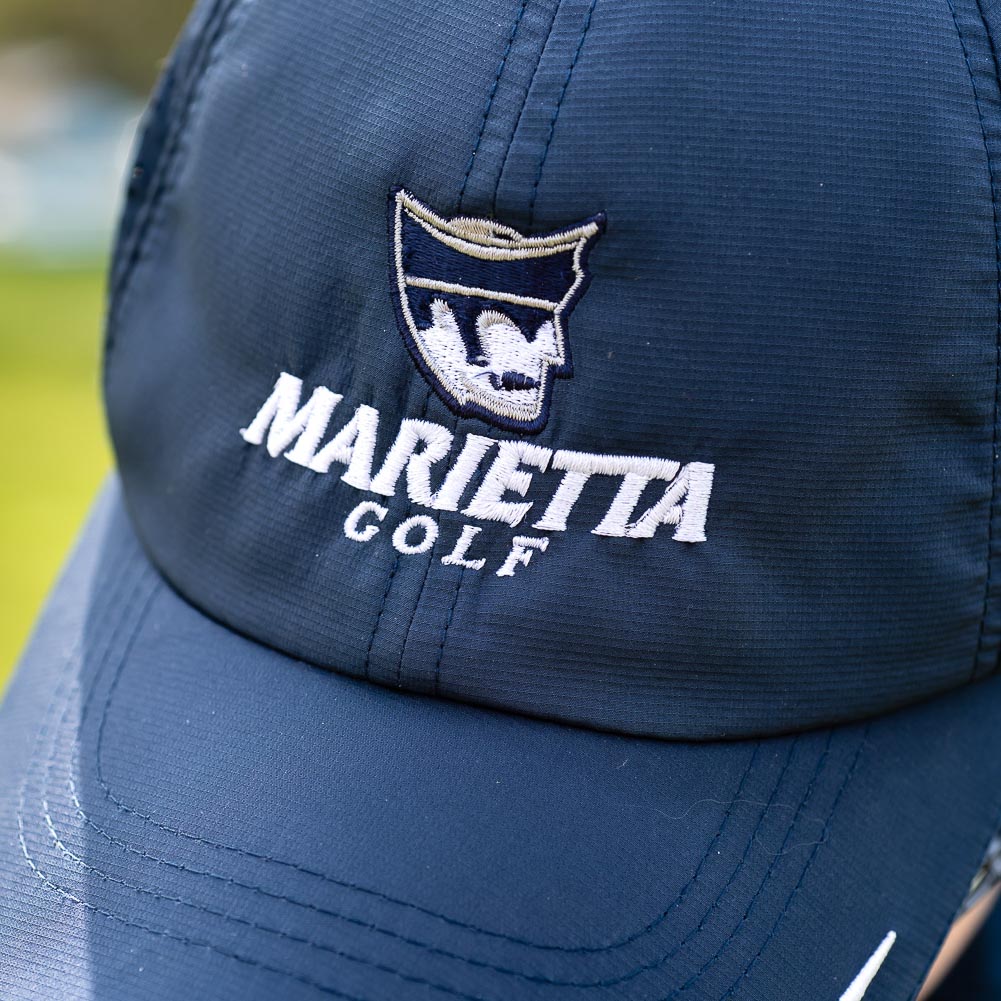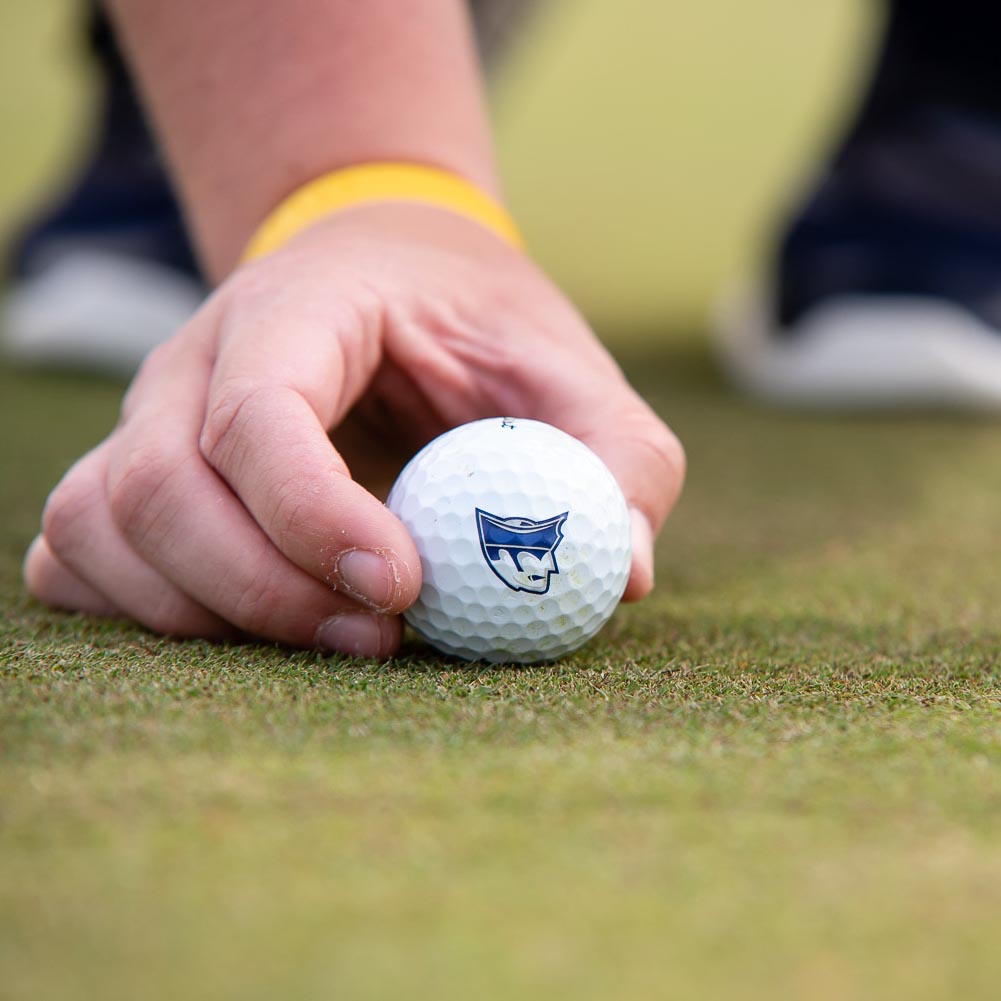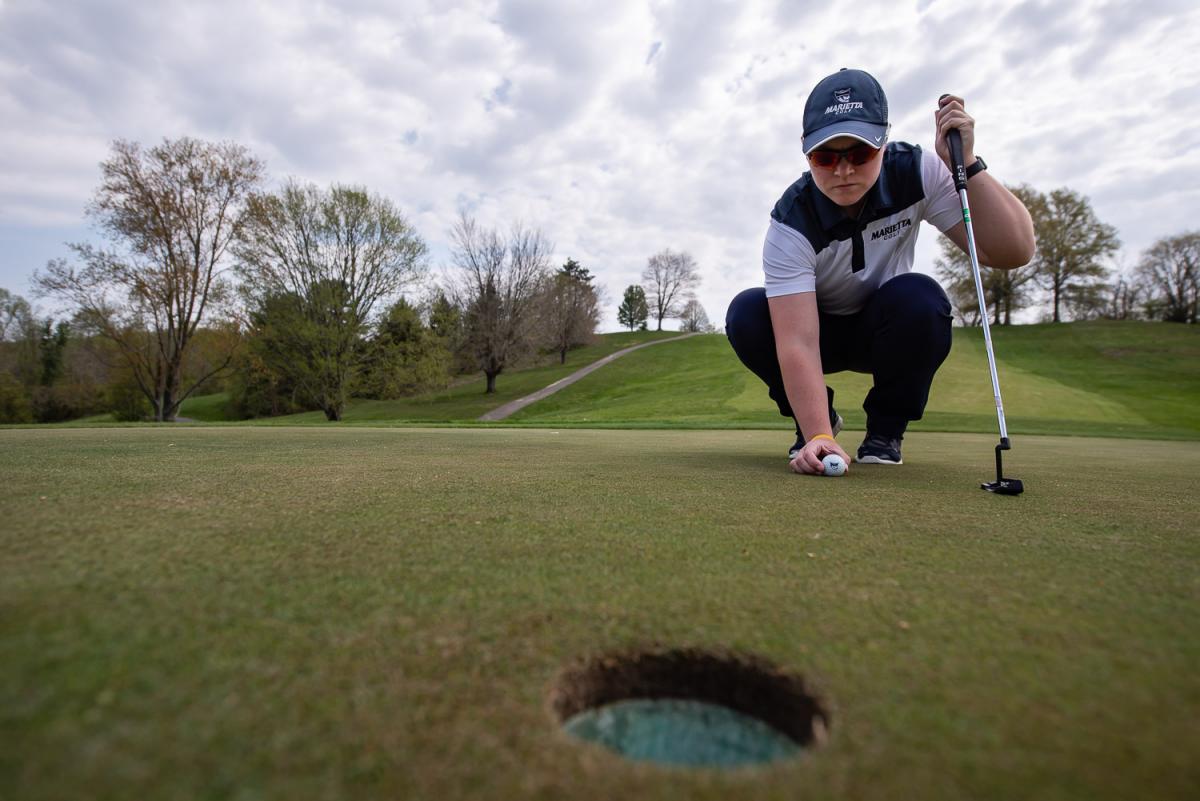 ​
For now, Cunningham is trying to play as much golf as she can this summer while working at Oxbow Golf Course in Belpre. Her focus is winning another OAC championship and earning a spot in the NCAA Division III Championships.
"I'm ultracompetitive and I thought I deserved a spot in the championships this year," she says. "I want to play the way I did at the OAC championship all season long, and we're going to do it against better competition. We're going to go head-to-head against some of the girls who did make it."
Teammate and long-time friend Jane Kubala '20 marvels at Cunningham's ability, but also her humility.
"We look at our team as a family, and everything we do is to support each other 100 percent," Kubala says. "I already knew how good she was, but the three freshmen were a little bit shocked at first at how good Jackie is. But Jackie doesn't like the spotlight on her. She's highly competitive and wants to win, but you can't help but like her. I think that's why after a record-breaking weekend at the OAC Tournament you had opponents, other coaches and even other parents congratulating her and hugging her afterward."
That moment is almost indescribable for Cunningham.
"I got hugs from everybody and when I saw my parents I just melted," she says.
Cunningham is majoring in Sports Management, and she hopes it helps her land a career in golf.
"I wouldn't be me if golf wasn't a part of my life," she says. "I'd be lying if I didn't say playing the LPGA Tour isn't a dream, but I'd also love being a PGA teaching professional."
And maybe she'll feel comfortable tipping her cap to a cheering crowd waiting for her on the 18th green.
- Tom Perry
We need your help
With the relaunch of men's and women's golf in 2017-18 and men's lacrosse in 2018-19, the Marietta College Sports Information office is asking for help in locating any information (schedules, scores, statistics, photos, etc.) from when those sports were previously played at the College as a varsity sport. If you have anything that you can share, please contact Sports Information Director Jeff Schaly at 740.376.4891 or jeff.schaly@marietta.edu. All materials will be copied for the College and the originals returned.