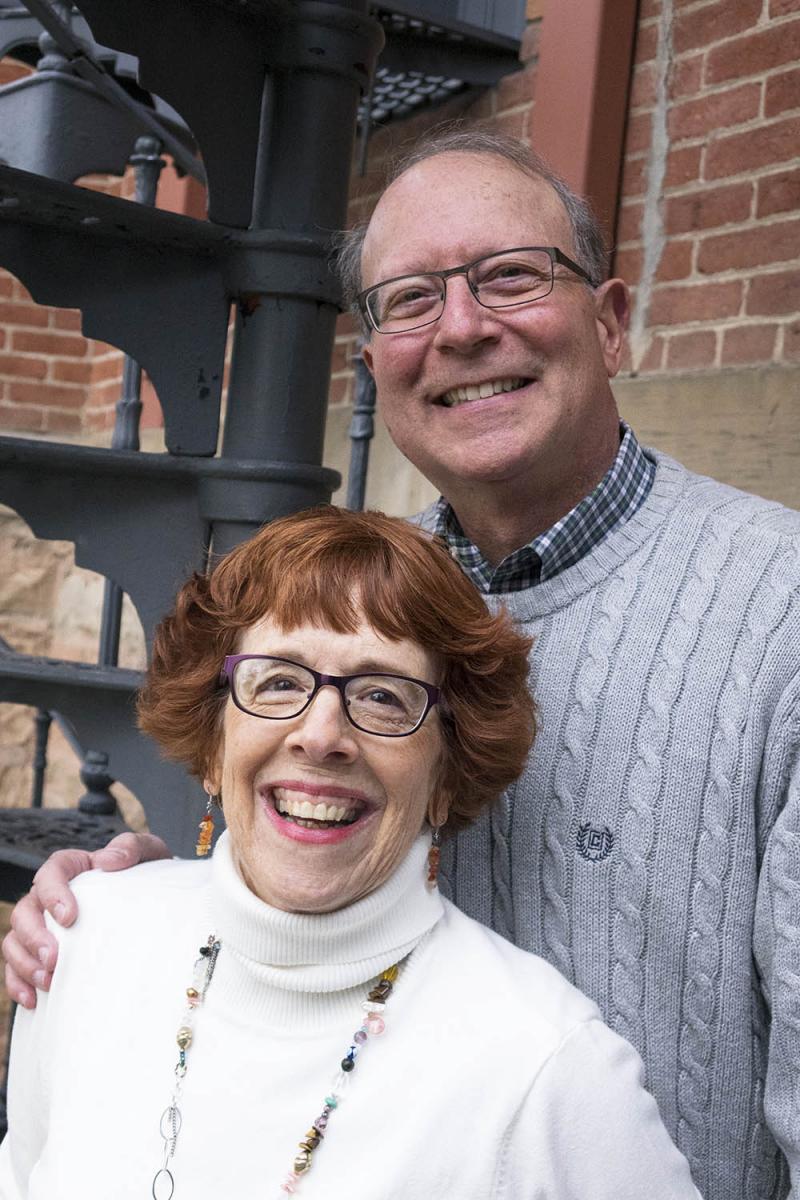 Strongly value the liberal arts
Lynne Downey '73 and Rob Goldsmith '74
During Winter Weekend of 1972, neither Rob '74 nor Lynne Downey Goldsmith '73 had a date for the formal. Thanks to a mutual friend, the two were introduced and have been "dating" ever since.
"We were both enjoying the liquid refreshments at the Time Out, and Rob walked me back to the Chi Omega house," Lynne says. "He asked me out that night, and we never dated anyone else."
Lynne graduated a year before Rob with a degree in History, moved 235 miles away to attend graduate school at the University of Kentucky and earned a Master of Arts in History.
"One night, crying in my Stroh's 3.2 beer with ATO advisor Dan Jones, I told him my tale of woe," says Rob, who lives in Broomfield, Colorado, with Lynne. "Dan kindly offered me his car for my trips to Lexington, and then the trap was sprung as I responded, 'Oh, Dan, thanks so much, how can I ever repay this favor?'"
Jones asked that he promise to give back to his alma mater financially when Rob and Lynne settled into their jobs. And they didn't let him down. The Goldsmiths have regularly donated to The Marietta Fund and are now members of the Sinclair Society — a group established for individuals and couples who have financially supported the College on a consistent basis.
"Marietta truly is a jewel that I fiercely defend and celebrate as a private, co-ed, nonsectarian, liberal arts institution," says Rob, who earned a degree in Accounting. "Through time, as I grew and changed, the College provided the curricula and faculty advising to support my journey — ending in an accounting major and career."
To learn more about the Sinclair Society and other ways your generosity is recognized, please click here.
Bill Kelley '58 (Alpha Sigma Phi) and his wife, Donna, received in November one of five 2017 Pro Bono Support awards from the Legal Aid Society of Columbus (Ohio), the Columbus Bar Association and the Columbus Bar Foundation. The award recognizes the years of support Bill and Donna have given to the Third Thursday Legal Clinic, a Neighborhood Outreach ministry of the Broad Street Presbyterian Church of Columbus and The Legal Aid Society. Clients of the legal clinic come for many reasons. LASC and TTLC serve low-income individuals and seniors with a wide variety of free civil legal assistance. Bill and Donna serve as the clinic coordinators.
Aaron L. Handleman '68 continues to work full time as a lawyer in his firm's Washington, D.C., office, which he has headed for 27 years. He is still doing trial work in civil litigation. He looks forward to the 50th year class reunion in October and hopes to see many of his classmates.
Larry Price '69 was inducted to the Southern Local School District Hall of Fame Class of 2018 in February. The honor recognizes Southern Local School District graduates, employees and major contributors who have distinguished themselves by their individual contributions in scholarship, athletics, career, community service or society. Price was a standout athlete from grade school through college, where he played for the late Hall of Fame Coach Don Schaly '62. At Marietta, he received four varsity letters and led the nation in ERA for most of his sophomore season. In high school, he set the school scoring record in basketball and was a member of the team that went unbeaten in back-to-back regular seasons. Professionally, Larry taught for 39 years, mostly with Butler Tech in Hamilton, Ohio. In 1992, he was honored as the Cincinnati Economic Teacher of the Year, and is currently coaching baseball at Lebanon High School, where he anticipates reaching his 300th win as coach this season.
Judi Billetter Brett '71 (Alpha Sigma Tau) and her husband, Chuck, have a busy life keeping up with six children and six grandchildren. When not chasing after grandkids, they enjoy kayaking and vacationing in Maine.
Kathy Foster '74 was honored with an award for Inspirational Leadership by The New England Center for Children (NECC), a global leader in education for children with autism. Kathy worked at NECC for 42 years in a number of roles, including as Director, Chief Operating Officer, Executive Advisor, and member of the Board of Directors. She retired from NECC this year. Kathy played an important role in NECC's major strategic initiatives, including the expansion of services on its Southborough, Massachusetts, campus, the development of ACE® — an award-winning autism education software system, and the opening of NECC in Abu Dhabi, United Arab Emirates. At Marietta, Kathy earned bachelor's degrees in Psychology, History and Education.
Dr. Steve Moore '78 was installed as president of the Ohio Dental Association on Sept. 15, 2017, during the ODA's 151st annual session in Columbus. As president of the ODA, Moore will serve on the ODA's Executive Committee overseeing the management of the association throughout the next year. He will continue efforts of past presidents to best serve the profession of dentistry and residents of Ohio through advocacy and legislative efforts and oral health public service programs.
Moore is a general dentist in private practice in West Chester. He is a member of the ODA Finance Committee, ODASC Board of Directors and ODPAC Board of Directors. He is a past president of the Keely Dental Society and past chair of the ODA's Council on Dental Care Programs and Dental Practice and Finance Committee. He is a fellow of the International College of Dentists, American College of Dentists and Pierre Fauchard Academy.
Margaret Barker '81 spoke at the Library of Congress Best Practices in Literacy awards conference on November 28, 2017. Margaret is the founder of Reading Works, a nonprofit adult literacy program located in Albuquerque, New Mexico. Reading Works was named a 2017 Best Practices in Literacy Honoree. Literacy initiatives from six countries were honored at the event.
Rocky Peck '88 was appointed to serve on the Farm Service Agency's West Virginia State Committee. The U.S. Secretary of Agriculture Sonny Perdue announced the appointment in early January. In this role, Peck serves as the liaison between the U.S. Department of Agriculture and the state's farmers, ranchers, foresters and agriculture producers.
In November 2016, Col. Mark Patterson '89 retired from the U.S. Air Force after serving 24 years as a judge advocate (military attorney). He then completed a Master's of Law (LL.M.) in International Dispute Resolution at Fordham University, New York, in May 2017, graduating Magna Cum Laude. In January 2018, he started working as University Ombuds for the College of William and Mary in Williamsburg, Virginia.
Graham Cochran '93 was recently appointed Associate Dean for Operations in the College of Food, Agricultural, and Environmental Sciences at The Ohio State University. Dr. Cochran serves in a college-wide leadership role to develop and support the strategy, people and operations contributing to the CFAES mission. He is responsible for risk management, accountability, strategic planning, information and educational technology, land resources, facilities, capital planning, safety and policy. Cochran lives in Worthington, Ohio, with his wife, Stacy Scoble Cochran '92, and two children.
Jason Rebrook '96 was promoted to President at Hilcorp Energy Corp., which employs more than 1,825 people. Rebrook oversees Hilcorp's A&D, land departments and the midstream assets of Hilcorp's Harvest Pipeline Co.
Michael Eichhorn '98 was recently named Senior Vice President for Global Energy A&D at Citi in Houston, Texas.
Jamie Kendrioski '01 was recently recognized with the James Leck Distinguished Service Award from NAFSA: Association of International Educators — the world's largest nonprofit association dedicated to international education and exchange. He received the award during NAFSA's regional conference in November. Kendrioski serves as the Director of International Services and Multicultural Education at Babson College.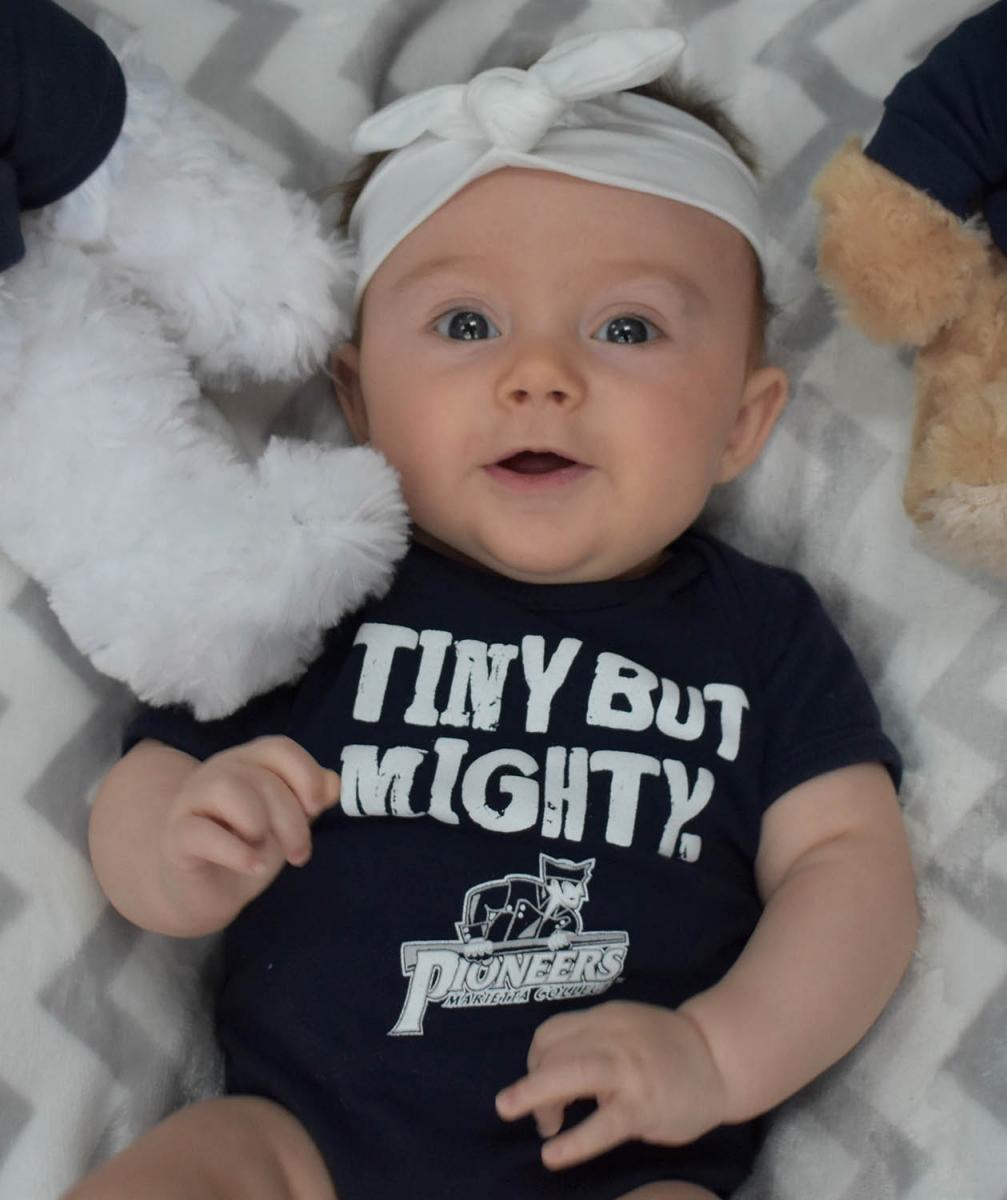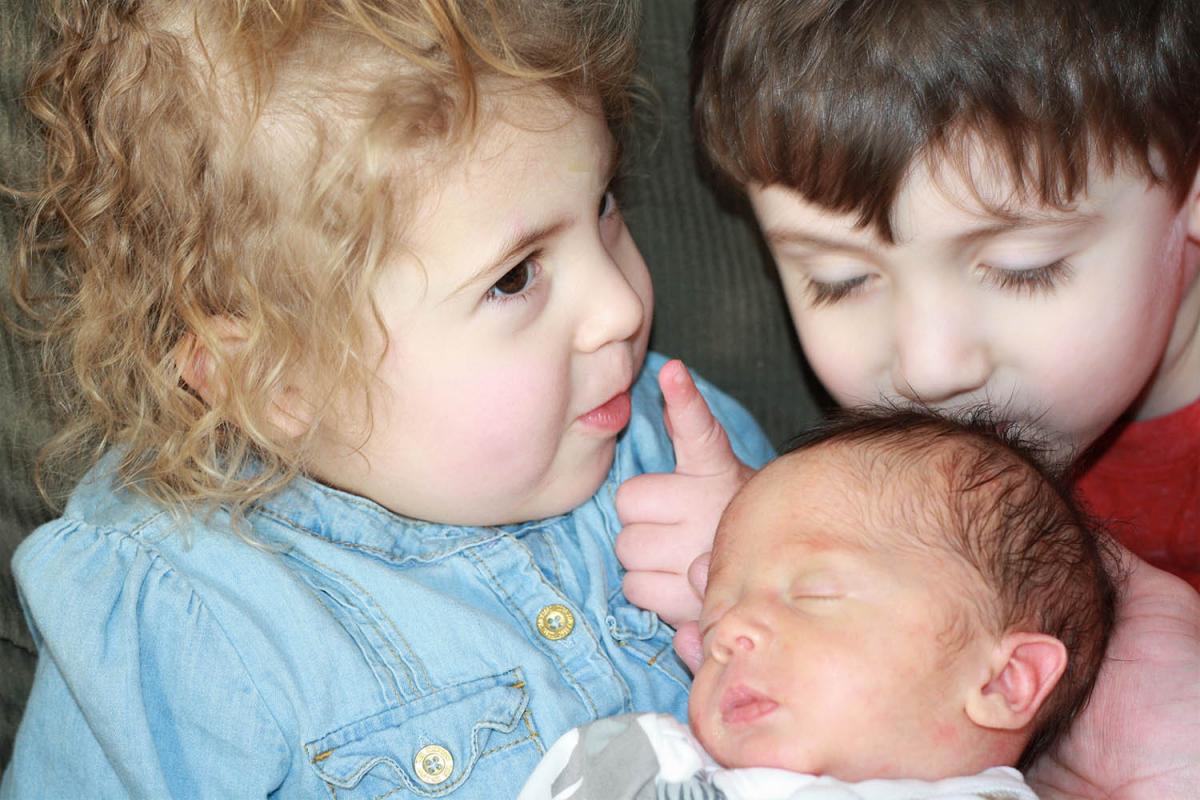 > (Above) Dr. Mark Lane '01 and Tia Knowlton Lane '98 announce the birth of their son Evan Samyr, who was born February 7, 2018. Evan joins big brother Ethan Khalil and big sister Emma Rayah, who are more than excited by his early arrival. The family cannot wait to introduce their newest addition to Marietta College.
> (Left) Theo and Emilee Knowlton Andrianos '06 announce the birth of their daughter. Lillianna Rose Marie Andrianos was born Oct. 6, 2017.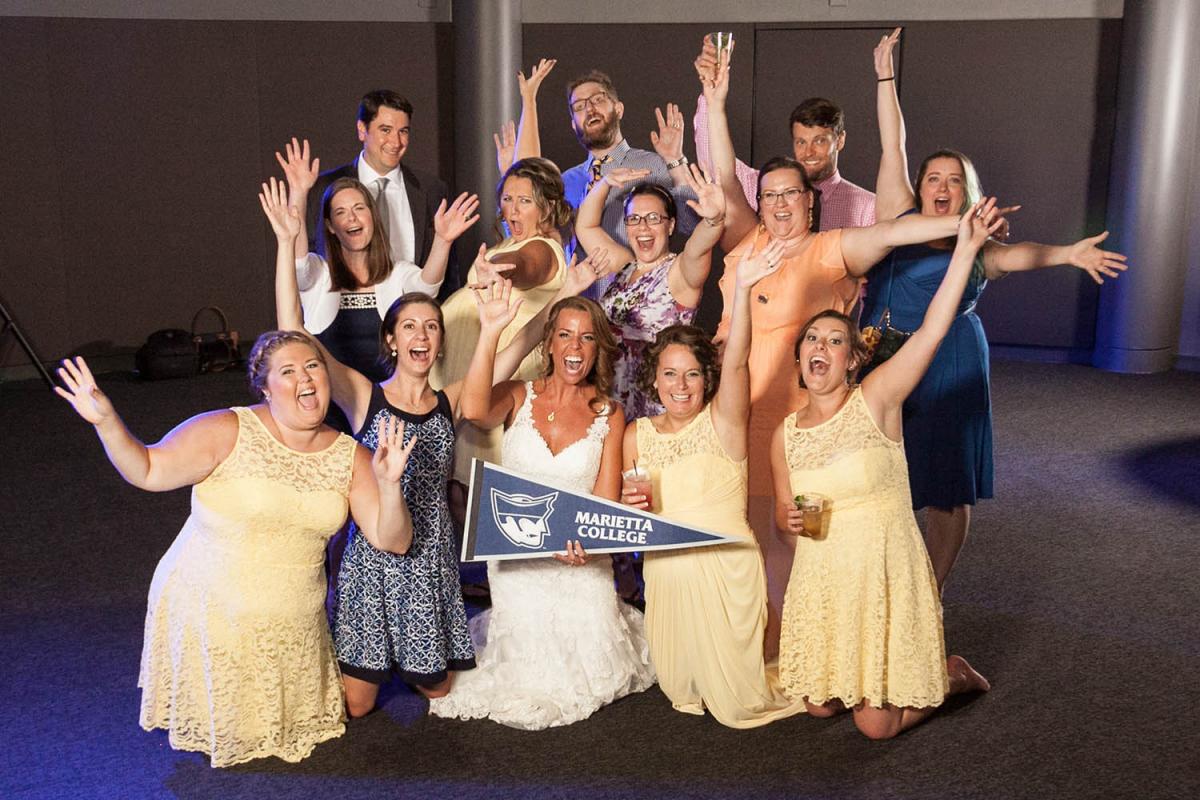 > Tasha Faulkner '07 and Eric Strome were married on Aug. 19, 2017, at Churchill Downs in Louisville, Kentucky. The bride was joined by fellow Marietta College alumni, including (from back left to front right) Neil Thompson '05, Sean McManus '04, Daniel Michalak '07, Melissa Jones Thompson '05, Holly Bader Probst '06, Jenn DeGain McManus '06, Carrie Corder Bell '07, Jasmine Goodnight '07, Erin Carlin '08, Ashlyn Heider '06, Tasha, Amy Latorre Chubak '06 and Jessie Harris '07.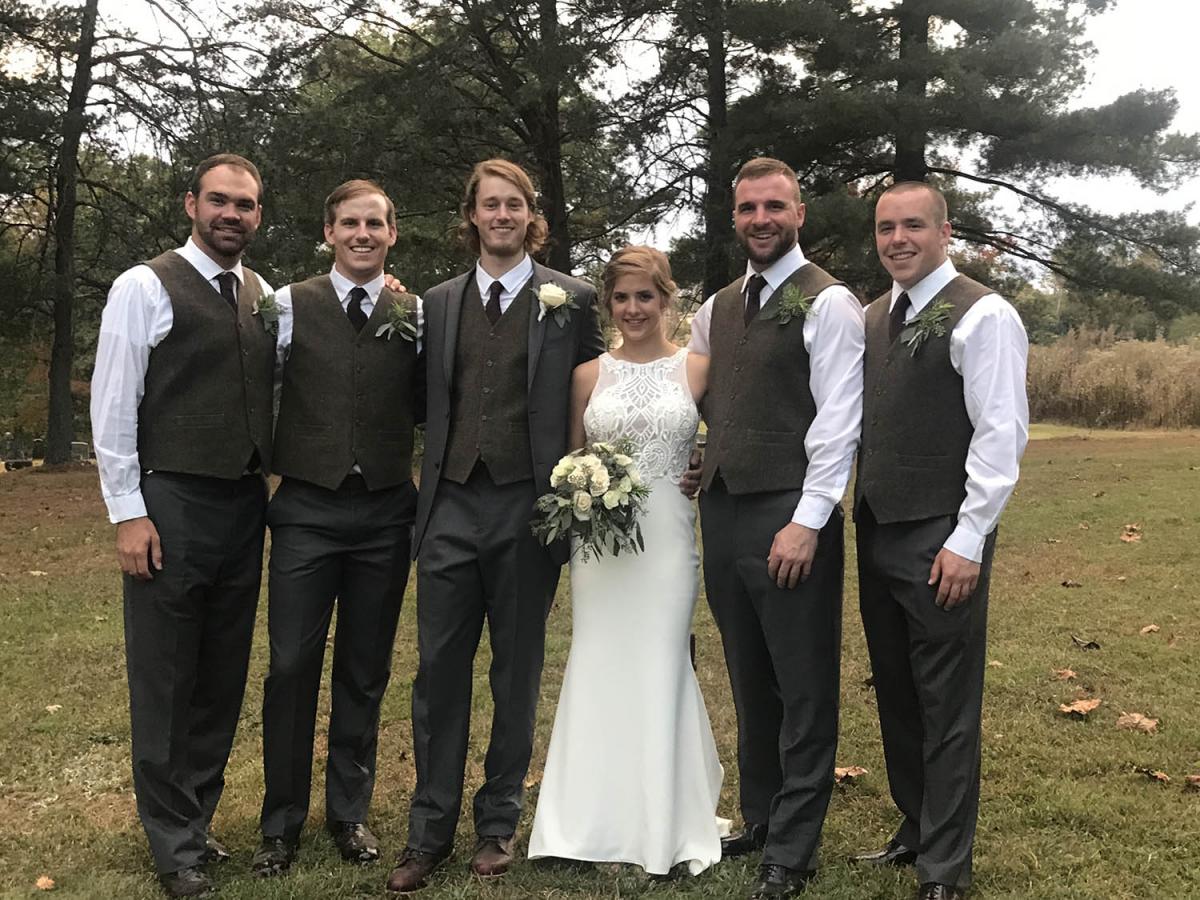 > Joseph Unger '14 and Sunni Clyse were married on Oct. 7, 2017, at Saint Lawrence Catholic Church in Ironton, Ohio. Pictured with the couple are groomsmen (from left) Taylor Pottmeyer '14, Jonathan Monnig '14, Joseph, Sunni, Eric Hansen '14 and Lucas Eick '14. Other alumni in attendance were Payton Blair '15, Darci Combs '14, Kaitlin Pottmeyer '16, Andrew Fitzgerald '14, Tim Hemenway '14, Stacey Smith '14, Melina Feitl '14, Megan Heater '16 and Layne Archer '16. The newlyweds spent three weeks in Australia and are residing in Columbus, Ohio.
Justin McIntosh '02 joined Root Insurance Company in Columbus, Ohio, as a Social Media Manager.
Clarice Sinn '04 moved to Dallas to begin a new job at the University of Texas Southwestern Medical Center/Children's Health as an attending physician and assistant professor in the Physical Medicine and Rehabilitation Department. She is also the new associate program director for the residency program.
Jessica Offenberger Kelley '07, MCM'08 won two New York Emmys at the 60th annual New York Emmy awards for documentaries The Last Trailer Park and Out of the Shadows, Remembering Negro League Baseball. She worked on the projects with her team at Newsday, where she is the video editor. In total, Kelley has won five New York Emmys.
In February, Craig Sundstrom '07 became a council member in Hartville, Ohio.
Following two years with Nationwide Children's Hospital, Khrista Halaiko Achtermann '08 is now a project manager with Central Ohio Primary Care.
Seth Imhoff '08 is still a sports broadcaster with WQKT/WKVX radio in Wooster, Ohio, but now he is also a sales agent with SenText Solutions.
Brian Myers '08 was named an Optimization Consultant with Medical Advantage Group.
Tyler Okel '08 was promoted to Biological Manufacturing Supervisor at Noveome Biotherapeutics, Inc. He has been with the company since 2012.
Matt DeSico '10 was promoted to regional sales director at Park Place Technologies. He manages a team of account managers who cover the Ohio Valley region.
After serving the Kentucky Clean Fuels Coalition (KCFC) since 2012, Emily Carpenter '11 became Executive Director on Jan. 1, 2018. In her current role, she oversees programs, coordinates projects and manages the fiscal well-being of the KCFC.
Sean Munfield '13 moved to New York City and joined IgnitionOne as an account development manager.
Gretchen Remier '13 recently joined Oxford Immunotec in Fort Worth, Texas, as an account manager.
Bobby Schehl '13 was promoted to Art Director at Woodcraft Magazine following two years as an Associate Art Director.
Amy Kauffman '14 was promoted to anchor with Newson6 of Griffin Communication. She joined the Tulsa, Oklahoma, station in January 2017 as an Alert News Desk Anchor/Producer. Prior to that, she was an anchor with North Platte News.
Becca Thomas '14 joined Columbus College of Art & Design as an Admissions Counselor.
Natalie Mayan '15 has been named Senior Account Executive for Mindful Kreative, a firm based in Pittsburgh. In this role, Mayan will use her experience and expertise in marketing and account services to help clients achieve their communications goals.
Mayan previously served in multiple account management roles, including Account Coordinator and Account Executive with Moroch, a major advertising agency. She has experience building and maintaining client relationships, developing marketing materials and coordinating radio, television, print and digital advertising.
"I am excited to be working for such an outstanding agency that has so much momentum right now," Mayan says. "Mindful Kreative has a strong team and 15 years of experience working with first-class clients. I look forward to working with some of these amazing organizations."
Margaret Price '16 was promoted to an account executive with Great Lakes Publishing in the Cleveland, Ohio, area.
Michael Reese '17 is the band director at Elida Middle School and is also a front ensemble technician with Connexus Performing Arts Association in Delaware, Ohio.
Guy Wharton '17 joined KPMG US as a Deal Advisory Associate in Houston, Texas.
---
On Shelves Now
Howard's second true-crime book in works for the big screen
Even before Dave Howard '89 finished the research on his latest book, Chasing Phil: The Adventures of Two Undercover Agents with the World's Most Charming Con Man, there was already a buzz about a movie being in the works based on the nonfiction crime thriller.
The book, which was published in October and is available at all major retailers and online bookstores, tells the story of how two FBI agents, Jack Brennan and Jim Wedick, who are now both retired, went undercover for a year in an attempt to take down scam artist Phil Kitzer.
"[Robert Downey Jr.] and his wife, Susan, optioned the movie based on my book proposal and hired a screenwriter even before I'd done much of my research," Howard says. "They now have a finished script based on the book, and the project is on their front burner."
Downey Jr. intends to play Kitzer.
Howard was inspired to write Chasing Phil after writing his first book, Lost Rights: The Misadventures of a Stolen American Relic, a nonfiction story that charts the fate of one of the 14 original copies of the Bill of Rights. His first book involved an FBI sting, and he eventually became connected to Myron Fuller, whose undercover work kick-started the Abscam investigation in 1978.
"He told riveting stories, and it seemed like there might be a book in there somewhere, but I wasn't sure where it was all going," he says. "Parts of his story had already been incorporated into the movie American Hustle. But then at one point, he said, 'You know, it all started with two young agents out in Indiana who spent a year traveling with a con man.' I stopped him and said, 'Wait. Say that again.' As soon as I heard those words, I knew that that was my book."
Howard delved into researching the agents' role in taking down Kitzer and became fascinated with the close connection Brennan and Wedick had with the focus of their undercover investigation.
"The '70s, the globe-trotting, the tension, the big, vibrant characters, the highly creative financial fraud, the turning point for the FBI ... and the intense connection that grew between the two agents and Phil Kitzer, the con man, was captivating," Howard says. "I love that it's a true-crime story that, ultimately, is a story about friendship."
After Myron introduced Howard to Brennan and Wedick, the three spent more than two years talking about the evolution of their investigation. After researching court documents and other archives throughout the country, Howard would ask the retired agents to expound on the information he dug up.
Howard, who majored in Journalism and earned a minor in History from Marietta, says he was fortunate to have studied under Bill Sheppard, just before Sheppard retired in 1988.
"With Chasing Phil, I did lots of conventional reporting — that is, interviewing people who populate the book — and digging through various National Archive branches for trial papers and transcripts," Howard says. "The history thread runs through the enterprise, too: I knew to seek out the root story and context. In this case, why did the FBI only begin doing undercover work around 1977, when the operation described in my book took place? The answer had to do with J. Edgar Hoover's paranoia, and it was pretty fascinating."
Before the Kitzer investigation, the FBI hadn't put much focus on white-collar crime. Agents Brennan and Wedick had to fight to remain undercover and on the case.
"It ended up being a forehead-slapping moment for the FBI," Howard says. "These guys are taking way more money than bank robbers. In the aftermath, financial fraud and white-collar crime became a priority, and — spoiler alert here — Kitzer traveled the country while he was still in prison, lecturing agents on how it's done. As a result of what these two agents did, and what Kitzer taught them once he flipped, the bureau as an institution became far more adept at going after people like [Paul] Manafort."
Learn more about Howard's books at www.davidhowardauthor.com.
- Gi Smith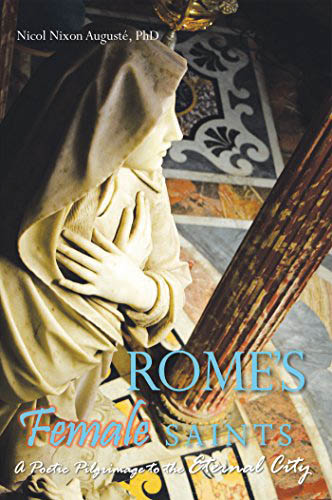 When it comes to saints, there is no place like Rome. The topic of saints has been and continues to be of universal interest. Dr. Nicol Nixon Augusté '93 (Sigma Sigma Sigma) recently published her inaugural book, Rome's Female Saints: A Poetic Pilgrimage to the Eternal City, a multidisciplinary work exuding biography, prayer and poetry. This book stems from her SCAD Affiliated American Academy in Rome Fellowship.
Augusté is a Professor of Liberal Arts at the Savannah College of Art and Design and currently lives in Savannah, Georgia. Her work has appeared in journals such as Catholic Medical Quarterly UK, Sandhill Review and The Tau.
The importance of Rome's Female Saints rests in continuing to tell the stories of women who have been largely ignored by or lost to history, allowing readers interested in sainthood, martyrdom, history, biography, poetry and travel to share in an experience that can continue into the next generation. Saints covered in this book range from women living during the Apostolic Age, such as Saints Anastasia and Basilissa of Rome, to current saints like Saint Teresa of Calcutta.
Rome's Female Saints is available through WestBow Press and online at retailers such as Amazon.com and BarnesandNoble.com.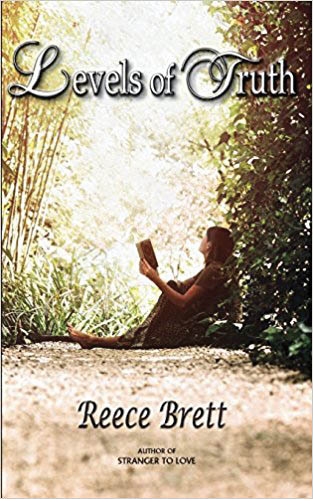 Best-selling author Judi Billetter Brett '71 (Alpha Sigma Tau) recently published her third book, Levels of Truth, with Black Lyon Publishing.
Writing under her pen name, Reece Brett, she has previously published Stranger to Love (Black Lyon Publishing) and If You Dare (Lyrical Press). Her children's book series, Adventures of Buck the Buckle-Up Dog was written for the New Jersey Traffic Safety Bureau and is available in New Jersey schools. Levels of Truth and her other contemporary romance and women's fiction books can be purchased online at Amazon.com, Barnes and Noble, Books a Million, Black Lyon Publishing and her website, www.reecebrett.com.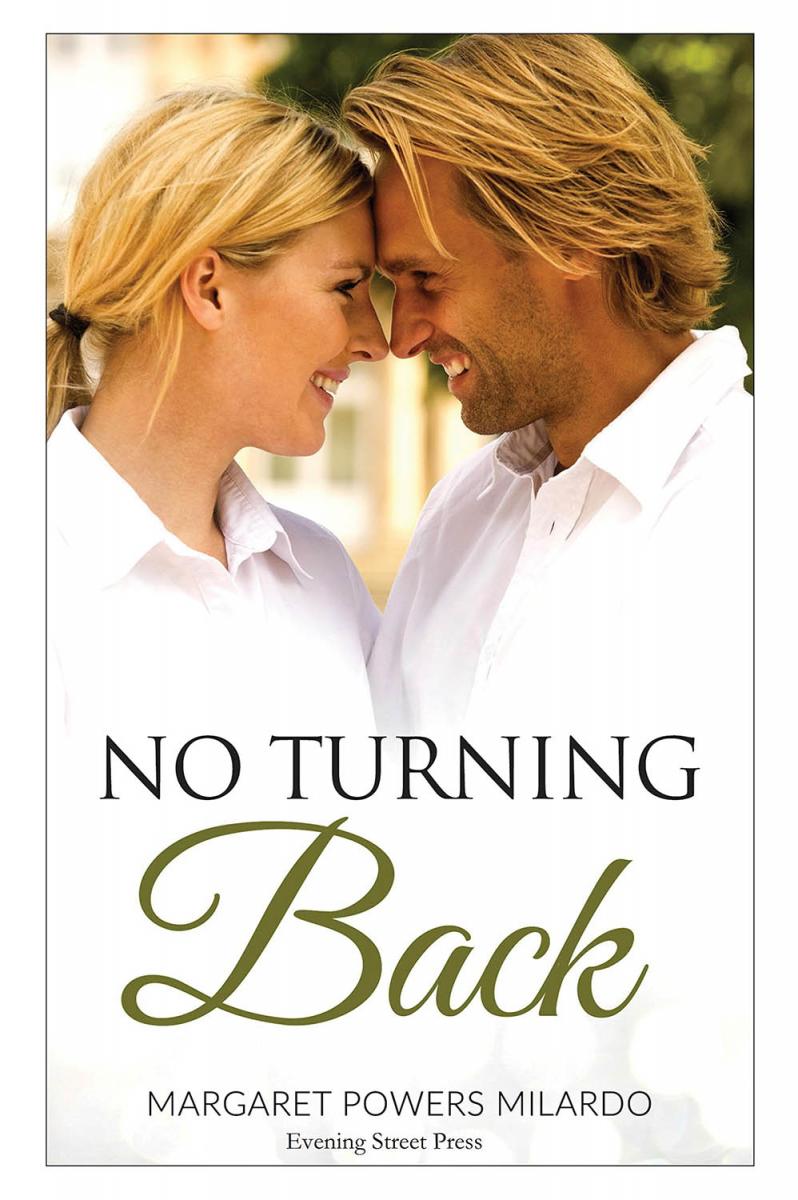 Margaret Powers Milardo '66 published her second book, No Turning Back, which features the return of Brandi, the main character in her award-winning first book, Brandi. Her first book won the Grassic Short Novel Prize in 2011. Readers can purchase Milardo's books from Amazon.com and from the publisher, Evening Street Press.
---
In Memoriam
1940s
Dolliver W. Pierce '41 (Alpha Tau Omega) of Baden, Pennsylvania (4/4/2015).
W. Milton Hendrixson '42 of Goldsboro, North Carolina (1/3/2018).
Shirley J. Matz Bell '43 (Chi Omega) of Providence Forge, Virginia (12/4/2016).
Betty K. Markley '43 (Chi Omega) of Mt. Lebanon, Pennsylvania (11/20/2017)
Ruth Cogswell Dake '46 (Chi Omega) of Lowell, Michigan (10/15/2017).
David S. Peck '49 (Delta Upsilon) of San Juan Capistrano, California (8/20/2017).
1950s
Donald C. Hubbard '50 (Alpha Tau Omega) of Charleston, West Virginia (1/21/2018).
Marvin S.T. Lazarus '50 of Mount Airy, Maryland (10/19/2017).
Thomas E. Lizotte '50 (Lambda Chi Alpha) of Westport, Massachusetts (1/14/2018).
Homer D. McIntire '50 (Delta Upsilon) of Shinnston, West Virginia (8/7/2017).
Arthur Swenson Jr. '50 of Gainesville, Georgia (7/10/2017).
Marjorie R. Rech Hamperian '51 of Williamstown, West Virginia (12/7/2017).
Neil M. Eddy '52 of St. Mary's, West Virginia (12/4/2017).
William D. Lieving '52 (Lambda Chi Alpha) of Parkersburg, West Virginia (1/8/2018).
E. Grandon Snyder '52 of St. Marys, West Virginia (10/23/2017).
Garland Tatterson Jr. '53 of Canal Winchester, Ohio (9/21/2017).
Sally M. McIntire Woodring '53 (Alpha Xi Delta) of Ocala, Florida (10/2/2017).
Jack G. Hannaman '55 of Parkersburg, West Virginia (11/23/2017).
Mary Kiriakis Belcheff '57 (Sigma Kappa) of East Brunswick, New Jersey (10/3/2017).
Phillip H. Elliott '57 (Delta Upsilon) (Phi Beta Kappa) of Cincinnati, Ohio (12/6/2017).
Herbert R. Reif '58 (Lambda Chi Alpha) of Wellsville, New York (1/14/2018).
Gail L. Croft Mason '59 (Sigma Kappa) of Crestview, Florida (10/10/2017).  Survivors include a daughter, Cristie G. Kirkpatrick Woodbury '84, and son, B. Scott Kirkpatrick '86.
Karl W. Stephan '59 (Alpha Sigma Phi) of Carey, Ohio (1/9/2018).
1960s
Barry L. Elder '60 (Lambda Chi Alpha) of Marietta, Ohio (11/16/2017).
Eugene S. Cosloy '60 of Kittery Point, Maine (11/5/2017).
Thomas E. Cottrell '60 (Alpha Tau Omega) of Xenia, Ohio (10/10/2017).
Lawrence I. Rosenthal '60 of Lake Worth, Florida (12/3/2017).
Patrick H, Bowen '61 (Alpha Sigma Phi) of Bridgeport, Connecticut (1/30/2018).
Larry L. Hayes '61 of Cincinnati, Ohio (12/19/2017).
Robert R. Pearson '61 of St. Augustine, Florida (1/14/2018).
Harry D. Piatt '61 of Williamstown, West Virginia (8/26/2017).
William F. Thiessen Jr. '61 (Delta Tau Delta) of Newtown, Connecticut (9/30/2017).
John H. Thomas '61 of Reno, Ohio (5/4/2017).
Joseph R. Huffman '62 (Alpha Sigma Phi) of New Lexington, Ohio (11/1/2017).
Larry G. Huffman '62 of Hillsboro, Ohio (10/23/2017).
Frank T. McMaster '62 of Pittsburgh, Pennsylvania (2/4/2018). Survivors include a niece, Julie Jeffries '93.
Darrell B. Stalnaker '62 of Shorewood, Illinois (11/5/2017).
Joan E. Ohlheiser Craney '63 (Sigma Kappa) of Taneytown, Maryland (9/24/2017)
Janet L. Willison O'Brien '63 of Marietta, Ohio (9/25/2017).
Jane L. Koehler Kemp '63 (Chi Omega) of Klinger Lake, Sturgis, Michigan (12/3/2017).
Noele M. Doyle Clews '64 (Alpha Xi Delta) of Portsmouth, Ohio (12/9/2017).
Paul T. Beach '65 (Tau Kappa Epsilon) of Montgomery Township, New Jersey (11/23/2017). Survivors include his wife, Bonnie Winters Beach '66 (Sigma Kappa).
Harold Cranston '65 (Delta Upsilon) of Marietta, Ohio (1/16/2018).
James R. Wilson '65 of Chapel Hill, North Carolina (7/17/2017).
Stephen C. Newton '66 (Delta Tau Delta) of Williamstown, West Virginia (12/25/2017).
Raymond H. Poet '66 of Portland, Connecticut (1/27/2018.) Survivors include his wife, Janet K. Burkel Poet '67.
Kathleen J. Oldfield '69 of Waterloo, New York (12/6/2017).
1970s
Jeffrey C. Flowers '70 (Lambda Chi Alpha) of Allentown, Pennsylvania (10/30/2017).
Cassandra S. Neill '71 of Marietta, Ohio (1/26/2018).
John A. Pavlik '71 (Alpha Sigma Phi) of White Oak, Pennsylvania (6/2/2015).
Timothy C. Roark '72 of Renton, Washington (12/6/2017).
Patricia A. Shechter '72 of Hayward, California (6/1/2017).
William F. Maher '73 (Alpha Sigma Phi) of Philadelphia, Pennsylvania (11/18/2017). Survivors include a son, William F. Maher III '05 and a sister, Diane Maher Burgess '74 (Alpha Gamma Delta).
Thomas J. Robinson '74 of Ocala, Florida (12/14/2016).
Michael A. Glasser Jr. '75 (Lambda Chi Alpha) of Ashland, Ohio (9/24/2017).
David C. Sheridan '78 of Vienna, West Virginia (12/30/2016).
1980s
Catherine J. Peck '82 of Parkersburg, West Virginia (11/21/2017). Survivors include a son, Rocky A. Peck '88, and a daughter, Bryanna J. Peck '93.
David A. Stovall '83 of San Antonio, Texas (11/18/2017).
Julienne M. DeChristofaro '84 (Alpha Xi Delta) of Pascagoula, Mississippi (11/14/2017).
William F. Brosnan '86 of Skowhegan, Maine (9/30/2017). Survivors include a sister, JoAnn Brosnan '85.
Patrick W. Cain '87 of Rawlins, Wyoming (9/16/2017).
Tony D. Starr '87 of Caldwell, Ohio (12/16/2017).
---
Charles W. Schob '52 (1930-2018)
Considered the "Pioneer 3-2 student," Charles Schob was the first Marietta College student to complete the engineering dual degree program. Mr. Schob attended Marietta College for three years and transferred to the Case Institute of Technology (now Case Western Reserve University) in Cleveland to complete his engineering education in 1953.
He served for 17 years in the U.S. Air Force and Air Force Reserves as a pilot and recruiter, and worked as a plant engineer at B.F. Goodrich.
Sadly, Mr. Schob died on Jan. 20, 2018, in Marietta at the age of 87. Survivors include his son, Andy Schob '93, his daughter, Betsy Schob Robinson '91.