Riverview Credit Union Mid-Ohio Valley Entrepreneurship Expo at Marietta College
Presents the
PioPitch Video Podcast
PioPitch Video Podcast is produced by Marietta College students and interns and consists of a series of short one-on-one interviews with various entrepreneurs. This program aims to provide an opportunity for students and other community members to directly hear form entrepreneurs on the nature of their entrepreneurial activities, the types of problems they encounter, as well as the opportunities they identify or create.
Click on images below to view video podcast.
April 23, 2021: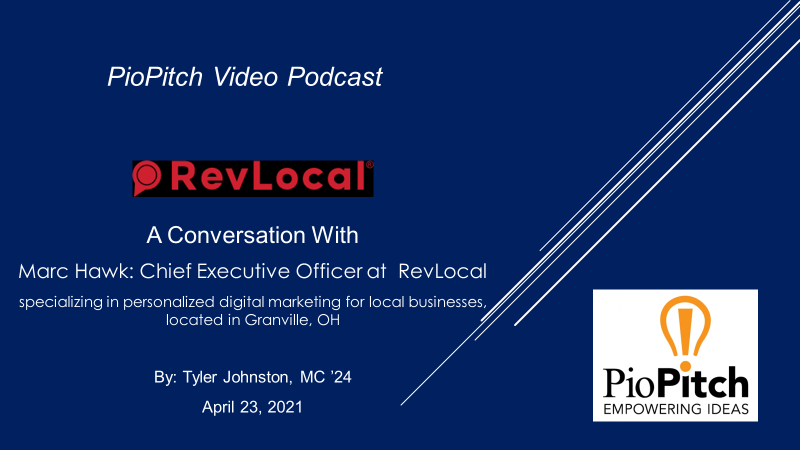 Tyler Johnston, Marietta College Class of 2024, interviews Marc Hawk, Chief Executive Officer at RevLocal, specializing in personalized digital marketing for local businesses, located in Granville, Ohio
November 24, 2020: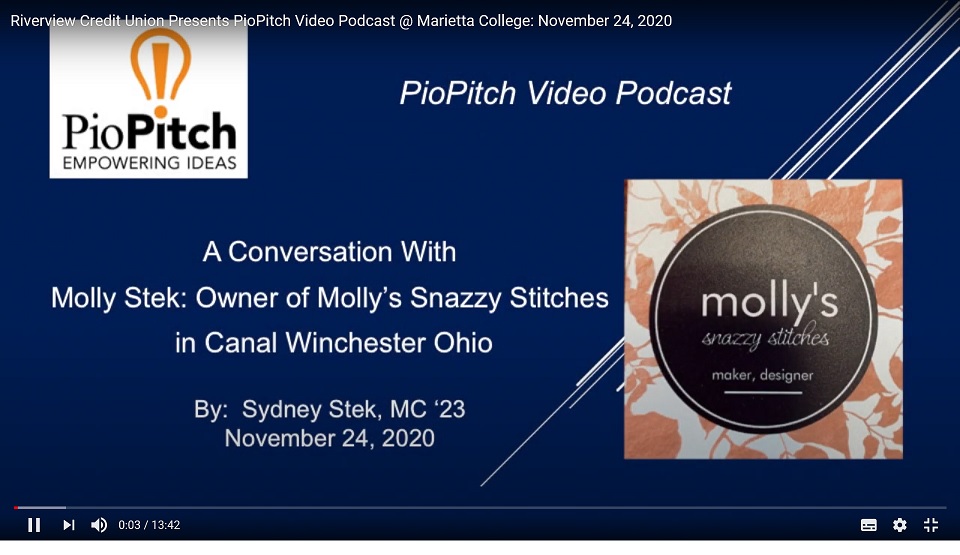 Sydney Stek, Marietta College Class of 2023, interviews Molly Stek, owner of Molly's Snazzy Stitches in Canal Winchester, Ohio.
November 14, 2020: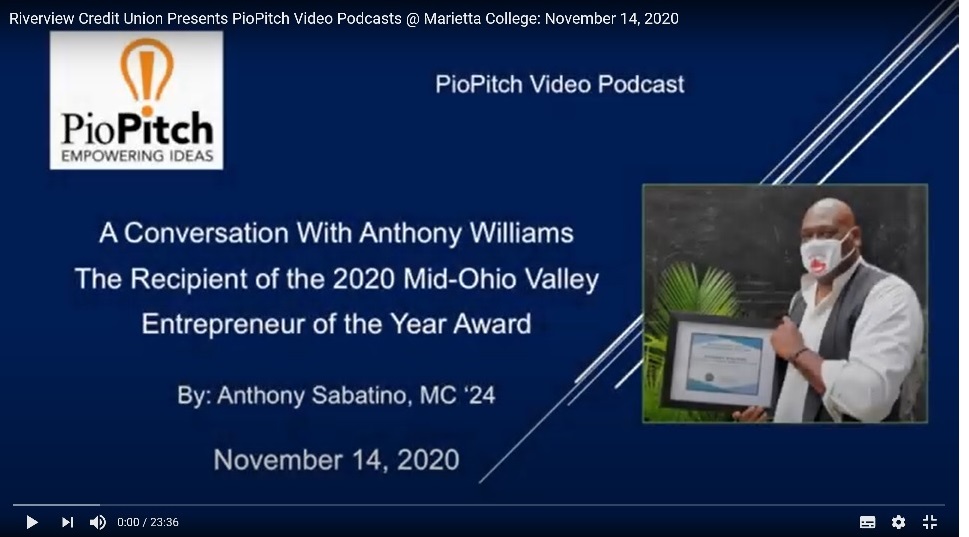 Anthony Sabatino, Marietta College Class of 2024, interviews Anthony Williams (winner of the 2020 MOV Entrepreneur of the Year Award) and his wife and business partner Dee.
July 29, 2020:
July 24, 2020: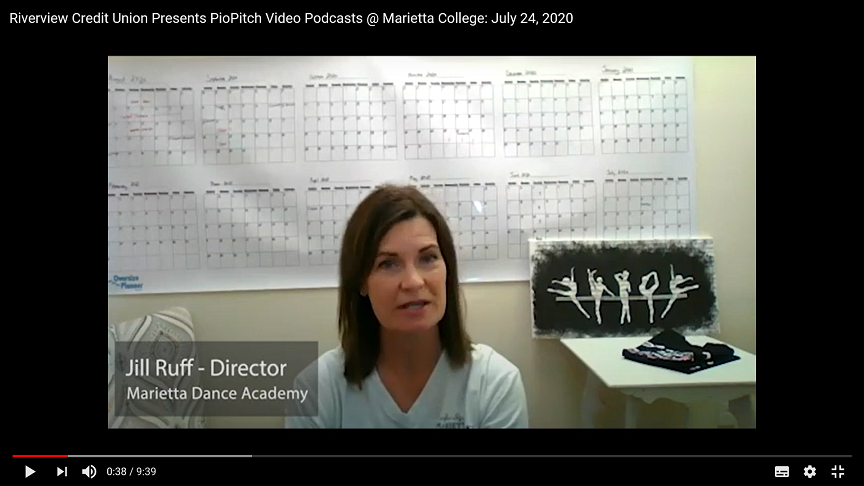 July 15, 2020: