Get Connected with Marietta
Earning a minor in Cybersecurity prepares you for success in this growing field — and Marietta's liberal arts focus ensures that you can adjust to changing demands and emerging technology.
Marietta's Cybersecurity curriculum consists of both breadth and depth in the computer science field. We provide a set of core courses that are fundamental in any computing career. We also offer electives that cover the latest trends in the computing industry. Our goal is to not only prepare students for what to expect immediately after graduating, but also prepare them for what to expect in the next five to ten years after graduating.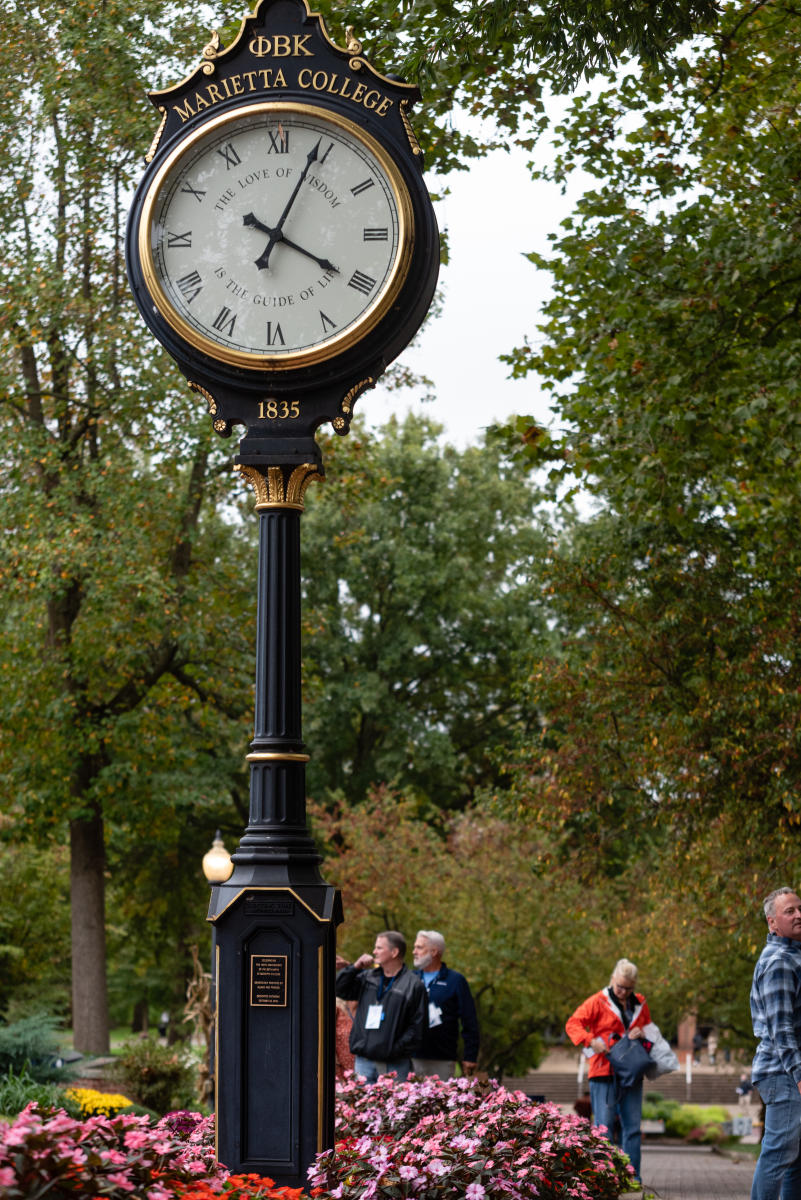 The Cybersecurity Minor
At Marietta College
Cybersecurity is a critical aspect in every industry — from banking to medicine, experts in this field are in high demand. Earning a minor in Cybersecurity at Marietta College will provide the essential analytical, problem solving, computer and communication skills needed to excel in any chosen career or graduate program. Students learn how to analyze complex problems, design and implement solutions, and share these solutions through verbal and written communication. These are skills that are crucial in this field, as cyber-attacks demand a skillset that is fully developed and fast-acting. This minor is designed to teach students the key fundamentals on how to keep systems and data security from threats and other vulnerabilities.
Earning a Cybersecurity minor
Interested in Cybersecurity?
Contact this Undergraduate Program
Dr. Bob Van Camp • 740.376.4814 • rmv001@marietta.edu
PROFILES OF PIONEERING SPIRIT
I, Pioneer
Blazing New Trails
Read stories of people who are committed to making an impact in their professions, their communities and beyond.
Our pioneers have the knowledge, the passion and the courage to pursue change for the greater good, to make a difference in the lives of others, and to pave the way for generations to come.
Related Programs
See More of Marietta