The Marietta College Master of Arts in Psychology (MAP) Program began in 2003. The program offers a rigorous academic curriculum in general psychology that covers the major subfields of psychology, as well as offering students the opportunity to obtain research and applied experience in psychology. The goal of the program is to prepare students to prepare students for doctoral programs in psychology, or to prepare them to seek employment at the Master's level in a psychologically related field.
The MAP Program has two completion "tracks". The MA track is a full-time track (three graduate courses per semester) designed to be completed in two academic years. The second track is the BA/MA track, and is only available to full-time Marietta College undergraduate psychology majors. Accepted students in the BA/MA track complete their undergraduate degree requirements while taking some MAP courses (typically 4 courses) during their senior year. The BA/MA track is designed to have students complete the MAP program during their fifth year. Both MAP tracks require 36 credit hours (12 courses) composed of core courses, electives from the major subfields of psychology, experiential applied electives related to a professional experience in psychology, and thesis research. The MAP Program is located on the top 2 floors of Mills Hall, and contains the following departmental facilities available for graduate students:
A human research lab, including an observation room with one-way windows for individual and group research, and individual research cubicles with PCs and research software.
A computer lab/classroom with specialized software, including SPSS, Excel, etc.
Classroom and seminar conference rooms.
Graduate office and lab space, graduate mailboxes, and a student lounge/reading room.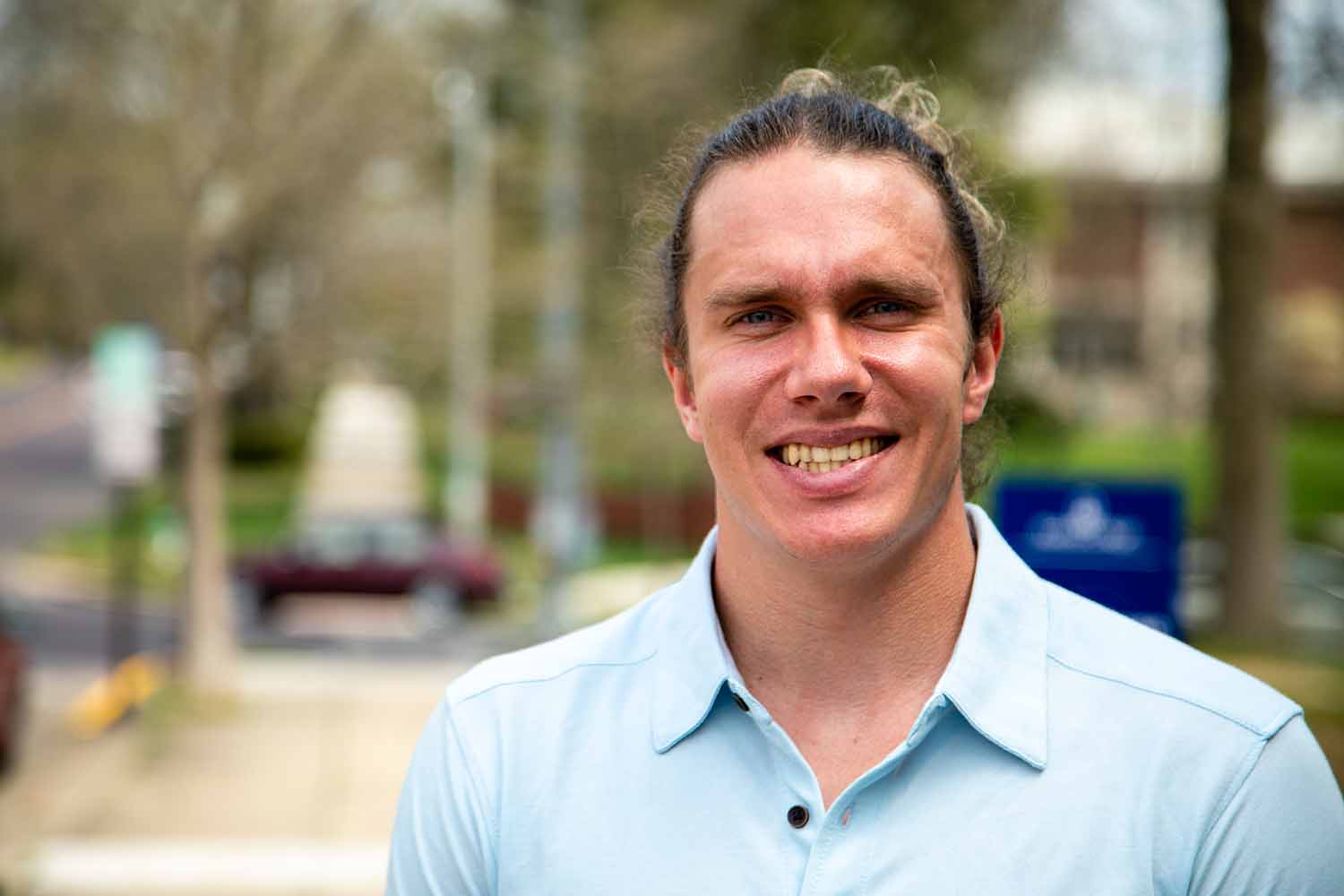 The MAP program offers the opportunity to learn about what interests me specifically within psychology.  The classes are discussion-based instead of lecture-based and is more like a conversation. As a graduate assistant, I work within the Psych Department as an Office Assistant where I have learned about preparing presentations, grading, and assisting with other general office related tasks. My favorite class thus far within the MAP program would have to be Social Psychology. I enjoy learning about how humans interact and influence one another, but I also enjoy the practicality of the research reviewed within the class.
-Dylan Lape '20, Psychology
Apply to Master of Psychology Program
Review of applicants is continual. Incoming students may begin the MAP Program in either the fall or spring semester. We encourage applicants to submit their applications as early as possible (March for fall applications, November for spring applications) for priority consideration.
Admission Requirements
Admission to the graduate program is competitive and selective. Students applying are required to have completed either a bachelor's degree with a major or minor in psychology from an accredited college or university; or to have completed a minimum of twelve undergraduate credit hours in psychology. They are expected to have completed the following courses: Introductory Psychology, Behavioral Statistic, and Research Methods.
How to Apply
3-2 BA/MA for current MC Students
If you are a current Marietta College student wanting to participate in the 3-2 BA/MA program, please complete this form and return it to Dr. Barnas, barnasm@marietta.edu:
The application process to the Master of Arts in Psychology Program for all other applicants includes the following:
A completed Marietta College MAP Application.
Two written letters of recommendation attesting to your ability to perform graduate-level work (these should be from college instructors).
Official transcripts of all college-level work, including any graduate work.
A one-page essay describing your professional goals for your graduate education in psychology and why the MAP program fits these goals.
Please return all of the application materials to Dr. Mary Barnas, Director of the MAP Program, Department of Psychology, Marietta College, 215 Fifth Street, Marietta, OH 45750. Additionally, materials may be sent electronically to Dr. Mary Barnas at barnasm@marietta.edu. Please call 740.376.4766 with any questions.
Vaccine Policy
The vaccine policy for graduate students can be viewed on the Center for Health & Wellness page.
Graduate Assistantships
Marietta College's Master of Arts in Psychology program (MAP) offers several funded Graduate Assistantship positions each academic year. Graduate assistants work a maximum of 15 hours each week in the psychology department and receive a paid stipend of approximately $4,000 per academic year. Graduate Assistant positions also provide students with professional training and experience valued by both doctoral programs and employers.
Applications for Graduate Assistantships are reviewed by the Psychology Department faculty and awarded for the academic year on a competitive basis. Applicants must be full-time MAP students, be in good academic standing, submit a completed Graduate Assistant-Stipend application, and have the qualifications needed to fill the position. All MAP students are invited to apply, including newly accepted entering graduate students and students in Marietta College's BA/MA program. Students awarded a Graduate Assistantship during their first year in the MAP program are eligible to apply for a second assistantship, however, there is no guarantee they will receive a second assistantship.
Students awarded a Graduate Assistantship will be notified before the start of the fall semester and will need to go to the college's human resource department (Irvine building) to complete all necessary paperwork before the fall semester begins. Stipend payments are normally paid to students two times during the semester.
Duties and Responsibilities
Graduate Assistant responsibilities and tasks are diverse but are primarily focused on helping faculty complete the educational and research mission of the department of psychology. Graduate Assistants must have flexible work schedules that compliment the schedule of the psychology faculty. Graduate Assistants report directly to the MAP director and are required to submit a completed task and timesheet each week they work. Graduate Assistants are expected to perform all their duties in a professional, courteous, and responsible manner.
Office of Diversity and Inclusion Assistantship
Graduate students in the MAP Program may also choose to be considered for a graduate assistantship position in the Marietta College of Diversity and Inclusion. The graduate assistant chosen for this position will serve as a member of the Diversity and Inclusion team at Marietta College and will be responsible for gathering data, creating informational materials, and developing and implementing programs, strategies, and policies that will support, enhance, and preserve a diverse and inclusive environment for all members of the Marietta College community. The focus of this graduate assistantship will be the needs of students from traditionally underrepresented populations, including, but not limited to, first-generation, low-income, and/or racial and ethnic minority groups.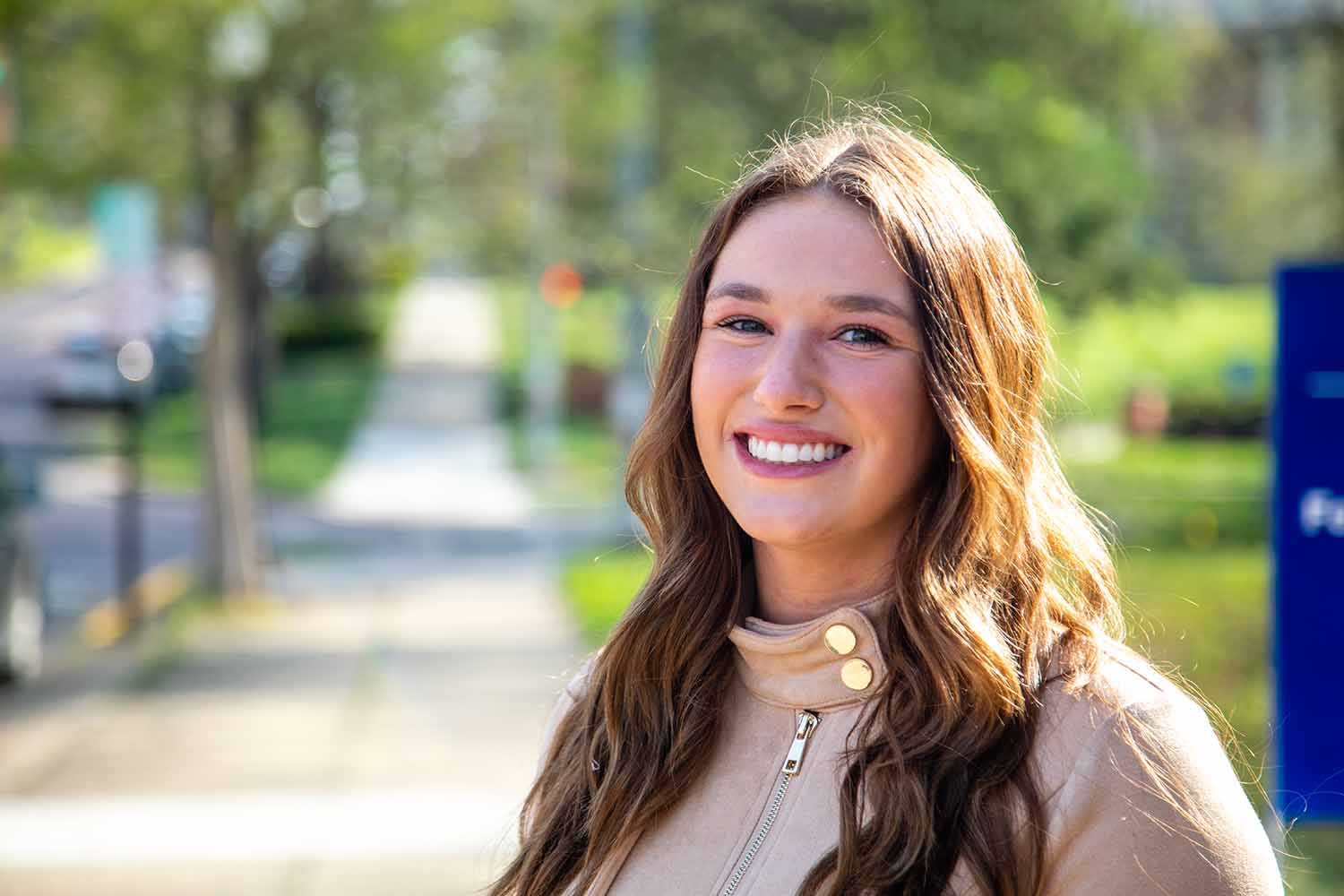 Being a master's student at MC has been an amazing experience! I love the learning environment that is created by the professors and conducted in an applied and discussion-based manner. The opportunities provided by the faculty to learn more about a field or specific research projects goes far beyond the classroom.  I have gained not only skills from my GA position of being an office assistant, but I am also able to directly observe the professors working while they are not only teaching. My favorite class so far in the master's program was Professional Ethics taught by Dr. May. The class was primarily discussion based with preparation by reading the chapters assigned and a weekly reflection paper. I felt like I was able to clearly make connections between the readings, real life situations, and class content. Plus, this class was very fun!
- Lindsey Gortner '21, Psychology
BA/MA Program @ MC
The Marietta College Master of Arts in Psychology (MAP) Program offers an academic curriculum in general psychology, as well as offering students the opportunity to pursue research in the areas of: clinical, cognitive, social, physiological or developmental psychology. The primary goal of the program is to provide students with a strong graduate-level foundation in general psychology. The program is designed to prepare students to pursue further education in psychology at the Ph.D. level or to seek employment at the master's level in a related field.
The program is designed for successful completion over the course of two academic years. Additionally, a five-year combined Bachelor/Master of Arts degree program is offered. The program consists of thirty-six hours of courses composed of: A twenty-four-hour core of traditional academically oriented graduate courses in psychology, six hours of experiential electives related to a professional experience in psychology, six hours of empirical thesis research, including a successful thesis defense to a two-member committee.
Interested in the 5-year BA/MA Program? Please discuss it with your faculty academic advisor, and contact Dr. Mary Barnas, Director of the MAP Program, with any questions.