Get Connected with Marietta
Marietta's Neuroscience program sparks curiosity about human behavior and transforms it into a career that can change lives
Neuroscience is the interdisciplinary approach to the study of the material basis of the brain, mind, and behavior. Marietta College's Neuroscience students train in chemistry, physics, calculus, statistics, research methods, biology, and psychology, in addition to honing their communication and critical thinking skills.
Our approach allows students to build a unique path for their future education and career goals. Those goals may include medical school, graduate school, or a career in the sciences. The major is housed in the Department of Psychology, and students will work closely with faculty across all four core areas, including opportunities to complete capstone projects in other programs.
InternshipS
Haley Morgan '22
Haley Morgan '22 plans to go to medical school after she graduates from Marietta College. She believes majoring in Neuroscience provides her the best chance to reach her goal.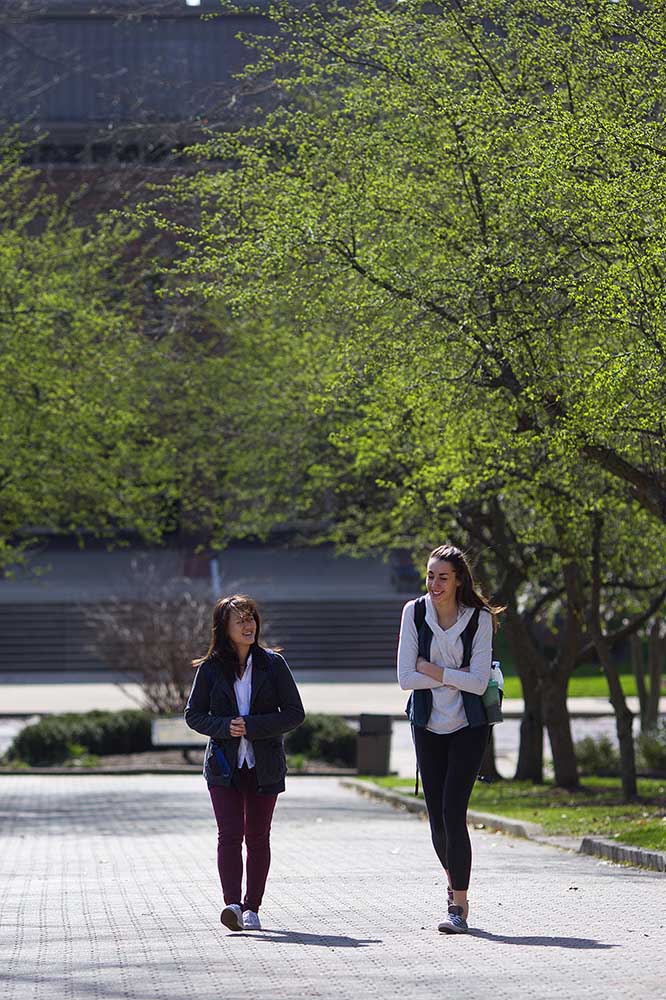 The Neuroscience Major
At Marietta College
Because neuroscience is a young discipline, new information and technologies are steadily being uncovered — so this major is for students who are flexible thinkers excited about this emerging science.
Our Neuroscience faculty engage students in the classroom, in labs, and in research experiences. Faculty conduct research with students and provide opportunities for students to present at regional and national meetings. This work is also shared and celebrated on campus every spring during All Scholars Day.
Our goal is to provide students with the foundational knowledge, skills and research experiences that will prepare students for many different career options or for graduate programs in medicine, dentistry, pharmacology, occupational therapy, law and many other rewarding fields.
Earning a Degree in Neuroscience
Earning a B.S. in Neuroscience means immersing yourself in Libral Arts Learning. Below is a degree audit to illustrate the interdisciplinary nature
Interested in Neuroscience
Contact this Undergraduate Program
Dr. Alicia Doerflinger • 740.376.4975 • ad001@marietta.edu
PROFILES OF PIONEERING SPIRIT
I, Pioneer
Blazing New Trails
Read stories of people who are committed to making an impact in their professions, their communities and beyond.
Our pioneers have the knowledge, the passion and the courage to pursue change for the greater good, to make a difference in the lives of others, and to pave the way for generations to come.
What You Can Do With a Neuroscience Degree
Marietta's Neuroscience majors are ready to blaze a new trail and they are interested in a variety of growing occupations, as well as pursuing master's and Ph.D. programs. With dedicated faculty who have connections across the U.S. and a Career Center that is designed to assist students with honing their job search skills and identifying and working toward career goals, our students are set up to find rewarding jobs or get accepted into the graduate program of their choice.
Careers You Can Expect
Clinical Psychologist
Neuroeconomist
Attorney
Scientific Journalist
Lobbyist
Patient Outreach
Physician
Occupational Therapist
Get an Internship
Law Enforcement
Pharmaceutical Industry
Health Care
Marketing Firm
Non-profit Agency
Media Outlet
Adolescent Camp
Therapy Program
AMAZING FACULTY
Dr. Alicia Doerflinger
Our students look forward to taking classes from Dr. Doerflinger — a behavioral neuroscientist who loves involving students as she conducts intensive research into the physiological and behavioral mechanisms underlying food intake.
Related Programs
See More of Marietta