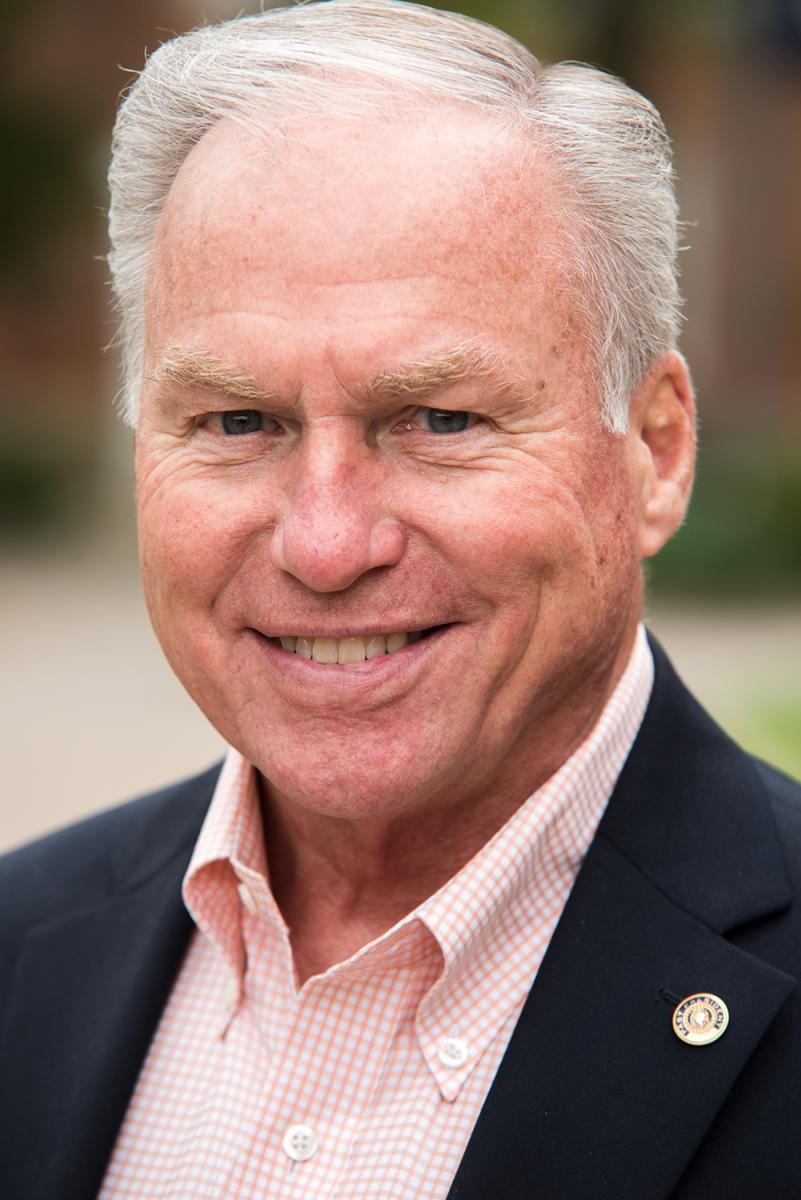 Dear Pioneer Men and Women,
In May 2019, at the Marietta College Alumni Association (MCAA) board's annual spring meeting, which coincides with graduation, I was elected as the Chair of the board for a two-year term. It is a true honor to Chair this board and simultaneously serve as our alumni representative on the Marietta College Board of Trustees. During my past five years on the MCAA board, I've had the pleasure of working closely with an extraordinarily talented and creative team of members of The Long Blue Line who serve our alma mater with distinction. Like you, I love Marietta College and have benefited from the quality education it provided to me and now over 25,000 other Pioneers. This is a remarkable institution and I am thrilled to serve it and you.
During my tenure, I have witnessed an outstanding transformation taking place under the inspired leadership of President Bill Ruud. Bill and his wife, Judy, bring a crystal-clear vision and a dynamic enthusiasm and team-oriented style that has fostered a renewal on our campus. What is taking place brings great joy to all those who have witnessed the transformation in action. To be precise, enrollment on campus is on the rise and has seen growth in each of the past three years during Bill's tenure. Alumni engagement through 10 strong Regional Associations, and reflected in the number of returning alumni to Homecoming, continues to grow and reflect a renewed commitment to our College. The young men and women we meet when on campus are the brightest, most respectful, engaged and dedicated students you can imagine. And, I would be remiss if I didn't mention the successes our students not only have in the classroom; through their experiential learning experiences, internships, job placements; and throughout the College's athletic programs. In every instance, Marietta College is not only reaching for excellence but is achieving it. I invite you to come back to campus to witness what our Board members experience and reflect upon when together.
My license plate here in Michigan carries the message of "Bring Forth a Pioneer," which provides us all an opportunity to remember what the Marietta College education and experience was for each of us and how it should be available to future generations. It also suggests a call to action by all of us to share our time, talents and treasure with our beloved alma mater. Your board spends hours on your behalf, travels to campus at least twice a year at their own expense, works tirelessly between meetings to help recruit students and engage alumni in a variety of formats and venues, and contributes financially to The Marietta Fund and a number of other restricted funds to help ensure the long-term success of our college. 
When you are asked to "Bring Forth a Pioneer," we hope you will hear a heartfelt statement of how valued you are as a member of The Long Blue Line and to the future of this fine institution. You are vital to its future by sharing your time, your expertise and your philanthropy to a level that reflects your ability. Please connect with us as a board and/or individually as your voice, your commitment, your ideas are critical to Marietta College's success. 
We invite you to click the button above to become more involved. We need strong alumni who are engaged. We invite you to learn more about our MCAA Directors, to browse our alumni services and events and to express your interest in being more engaged. We are here to serve you and take our responsibility very seriously. I hope we will hear from you.
With Pioneer Pride,
Jack Hopkins '65, Chair
Marietta College Alumni Association Board
MCAA Newsletters

Check out the MCAA newsletter to learn more about the progress from each committee: