COVID-19 restrictions at all events will be based on local and state guidelines, as well as health authorities, and are subject to change. Visit the link below for more information.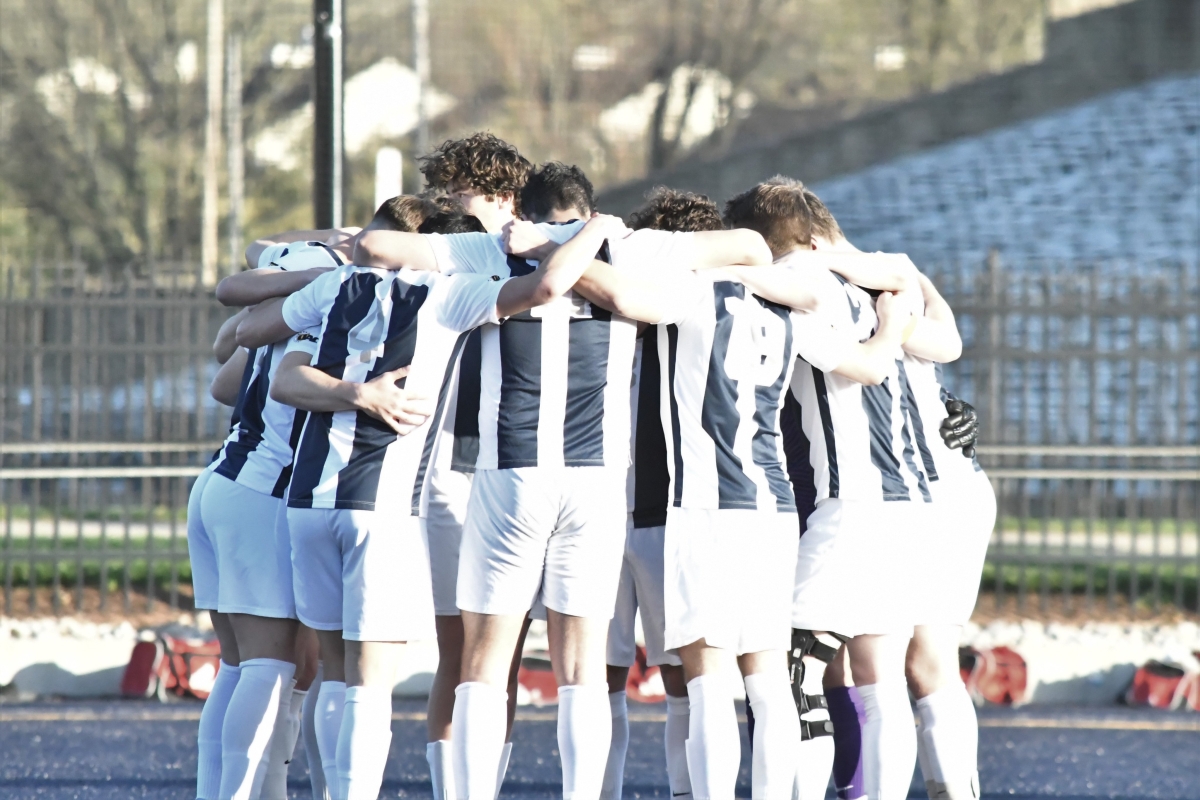 Marietta College Family Weekend
Men's Soccer Tailgate
Saturday, September 24th @ 3:00PM
Join Marietta College students, faculty and staff, and fellow alumni for a Family Weekend Tailgate at Marietta Field. We'll cheer for the Pioneers as they take on the Penn State Behrend Lions. The tailgate opens at 3:00PM and we'll be offering free food, beverages, and family-friendly games. There will be giveaways from the Office of Alumni Engagement and Student Life, as well as a 50/50 drawing and raffles benefitting local youth soccer programs. 
Pre-registration is not required for this event.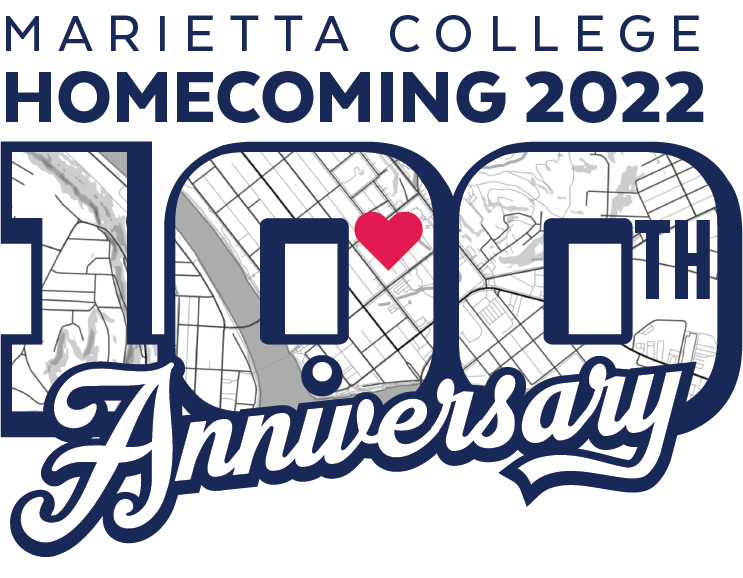 Marietta College Homecoming 2022
October 13-16, 2022
Marietta College is excited to celebrate the 100th anniversary of our first homecoming this fall! Students, alumni, faculty and staff, and community members can join us for a weekend filled with food, activities, and camaraderie as we cheer on the Marietta College football team against Wilmington College. We'll welcome you all home to Marietta as we Paint the Town Blue for the Alumni & Friends Welcome Block Party with Marietta Main Street and celebrate alumni from the Class of 2012, Class of 1997, and Class of 1972 at the annual reunion dinner on Saturday evening. Don't miss the All Greek Happy Hour, wellness activities hosted by the Pioneer Activities Council, and much more!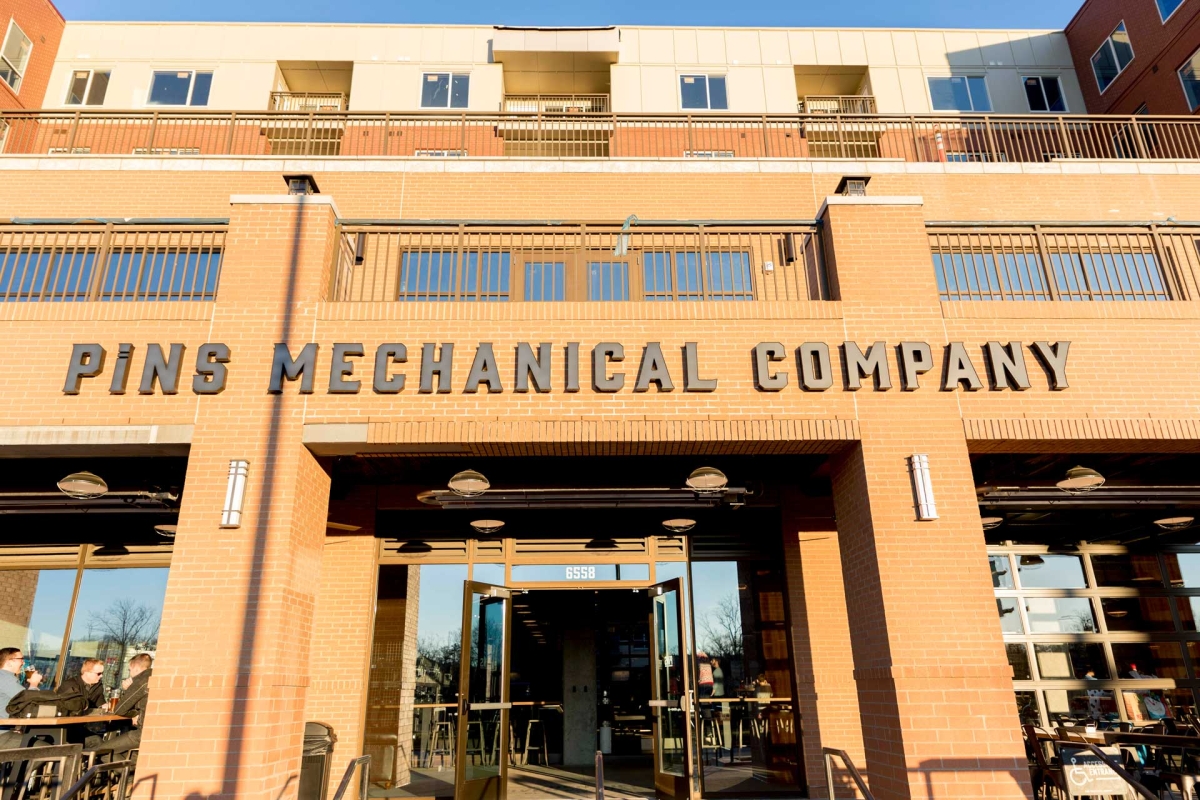 PA Program Alumni & Student Event
Friday, October 21st @ 7:00 p.m.
Pins Mechanical Co. 6558 Riverside Dr, Dublin, OH 43017
Join PA Program faculty, staff, alumni, and students for an evening at Pins Mechanical Co. in Dublin! The Marietta College PA group will have use of private space that includes the BOCCE area, duckpin bowling lanes, arcade games, select lawn games, and of course, some libations! All of this is included in the event fee for each guest. Use the link below to register for this event. Pre-registration required.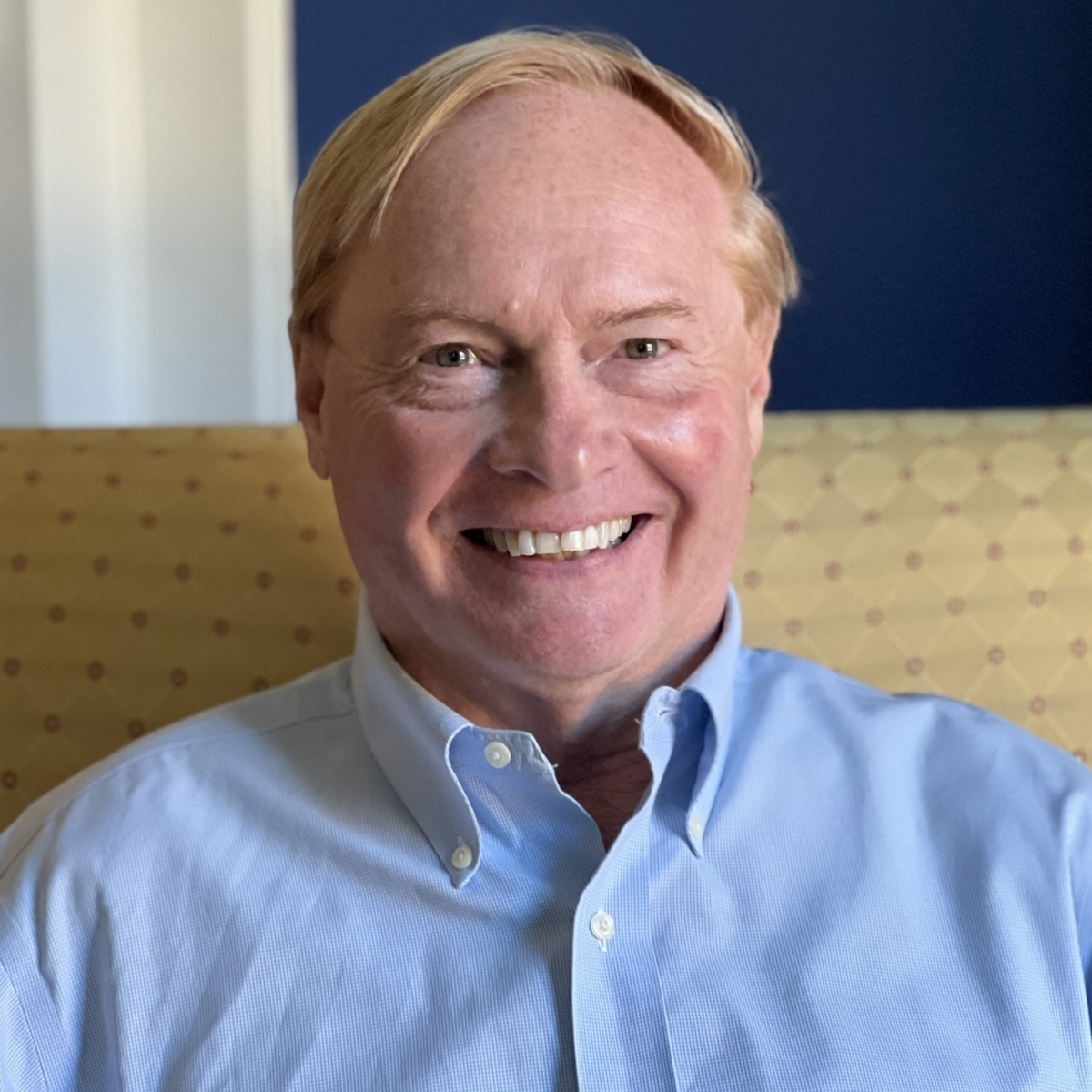 An Evening with Michael Hill
Monday, November 7th @ 7:00 p.m.
Marietta College, Alma McDonough Auditorium, 215 5th Street, Marietta, OH 45750
A Virtual Option will be available for this event.
Join Marietta College and Campus Martius Museum as we host Michael Hill, a free-lance author and historical research, for a conversation about his recent work with David McCullough on The Pioneers. McCoy Professor of History Matt Young will interview Michael Hill about the historical research he and David McCullough conducted in Marietta, Ohio, as well as a number of projects the two collaborated on over the course of their research partnership. Prior to embarking on his career as a writter and historical researcher, Hill also served as a press assistant to Vice President Walter F. Mondale and is a graduate of the Kennedy School of Government at Harvard University. His latest book, Funny Business: The Legendary Life and Political Satire of Art Buchwald, was published this past June by Randon House. Pre-registration for this event is required and seating is available on a first-come, first-served basis.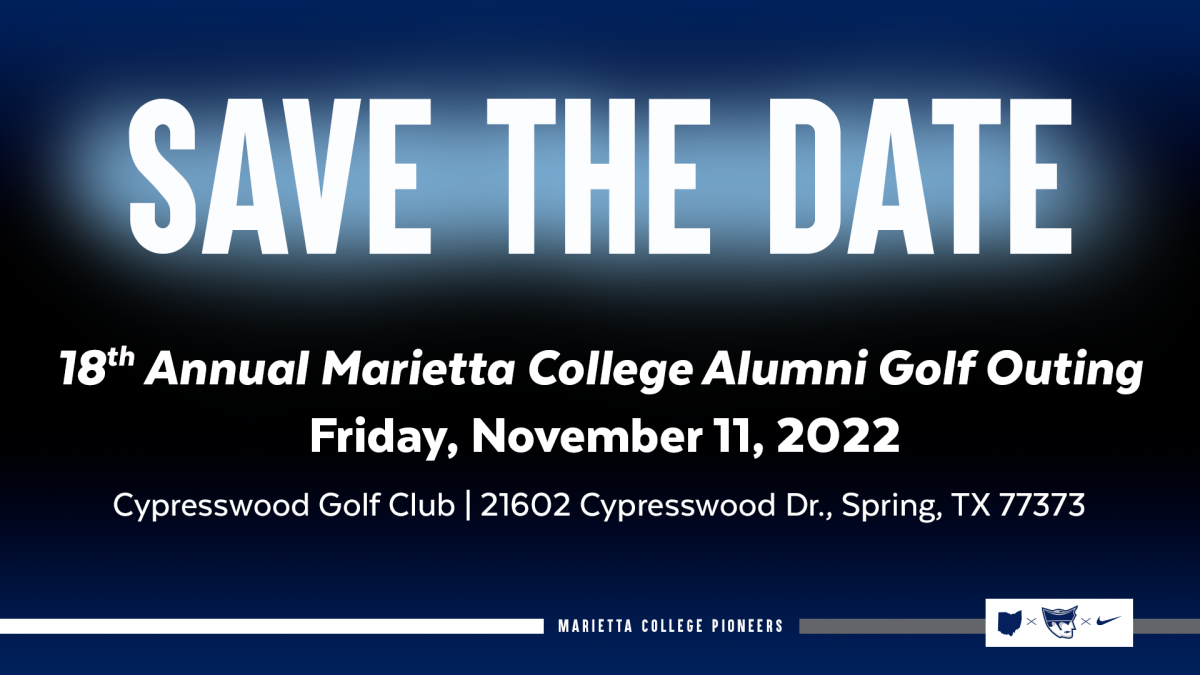 18th Annual MC Alumni Golf Outing (ETX)
Friday, November 11th
Cypresswood Golf Club, Traditions Course, 21602 Cypresswood Dr., Spring, TX 77373
It's that time again! Join us for the 18th Annual Marietta College Alumni Golf Tournament on Friday, November 11th. Registration and the range will open at 9:30 a.m. Shotgun start will begin at 10:30 a.m., followed by awards at 4:00 p.m. Mark your calendars and register today to reserve your spot. If you are interested in becoming a sponsor for this year's event, please use the separate sponsorship link below.  If you have any questions, please contact Aleah Esparza '09 at aleahesparza@gm​ail.com or 814.659.2481, or the Office of Alumni Engagement at alumni@marietta.edu or 740.376.4709.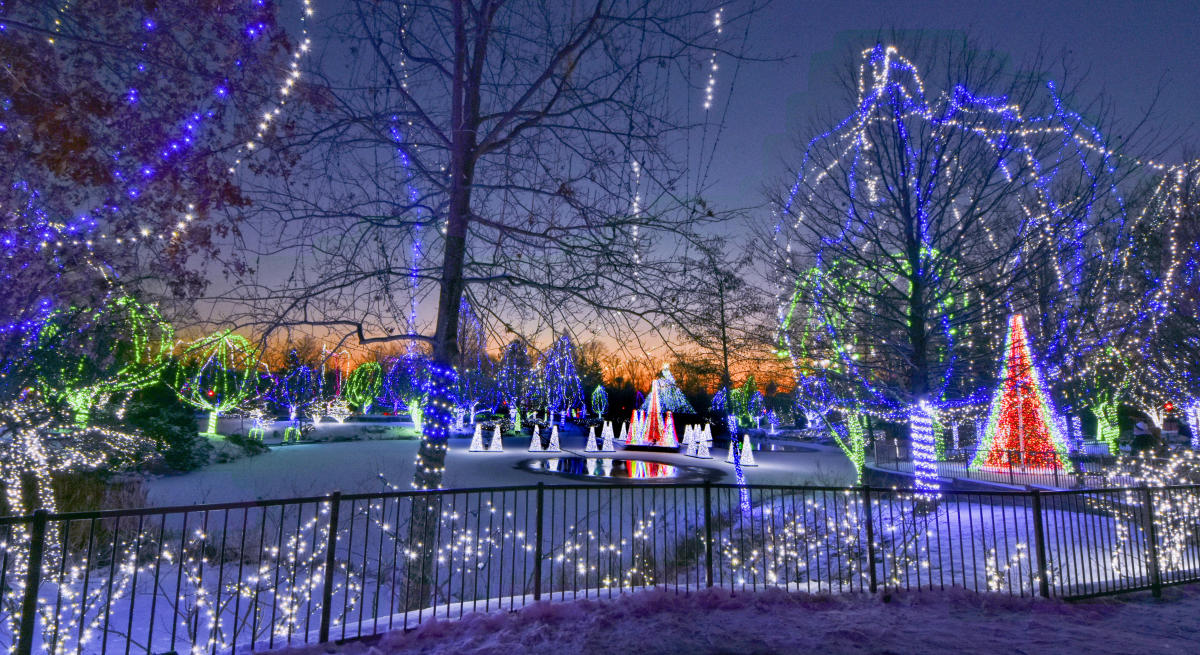 Columbus Zoo Wildlights
Saturday, December 3rd
Columbus Zoo and Aquarium, 4850 W Powell Rd, Powell, OH 43065
Join Marietta College alumni, faculty and staff, and friends for an evening at the Columbus Zoo. In addition to admission to the zoo and wildlights event, Marietta College will host a special reception for our guests with food, beverages, and sweet snacks.
More details and registration coming soon!
MOV Alumni Holiday Gathering
December 8th @ 6:00 p.m.
Marietta College, Andrews Hall Great Room, 215 5th Street, Marietta, OH 45750
Save the date for the annual Mid-Ohio Valley Holiday Gathering at Marietta College. Join Dr. Ruud and Judy Ruud and fellow alumni in an evening of seasonal celebration and good cheer. Pre-registration for this event will be required. Additional detail forthcoming. If you have any questions, please contact Office of Alumni Engagement at alumni@marietta.edu or 740.376.4709.
Registration coming soon!