One of the qualities that makes Marietta College students stand out is the experiential learning component they have as undergraduates. Four students — Colin Walters '25, Kaylie Ward '24, Gabby Turner '24, and Grace West '23 — are taking what they've learned in the classroom and applying that knowledge in professional settings this summer with the help of one of Marietta's Experiential Education Awards. 
Theirs were among 65 applications for awards submitted to the Career Center, says Dr. Andrew Smith, the Center's Interim Director. Nine finalists were interviewed by staff from the Career Center and the Office of Advancement, who also reviewed résumés and letters detailing the internship or research project the students accepted for the summer.
Walters received support through the Thrash-Henderson Experiential Education Award so he could attend a National Science Foundation Research Experiences for Undergraduates (NSF REU) at the University of Arkansas's Nanoengineering Department. 
"This is a 10-week program directed by faculty researchers that have been guiding me through a program focusing on 'Nanostructured Materials for Advanced Rechargeable Battery Systems Using Atomic Layer Deposition.' I selected this program because I plan to pursue a career in battery engineering and material science, and this Summer will mark my first step toward achieving that goal and gaining hands-on assembly experience," Walters says. 
The awards ranged from $1,500 to $5,000, depending on the gift agreement established by donors. Students had to include a financial plan that included anticipated costs and earnings. 
"With the help of the Thrash-Henderson Award, I can now apply the materials, lab research, life experience, career aspirations, and personal drive that I have gained throughout this summer and apply it to my studies at Marietta College," says Walters, who is a Mathematics and Physics double major.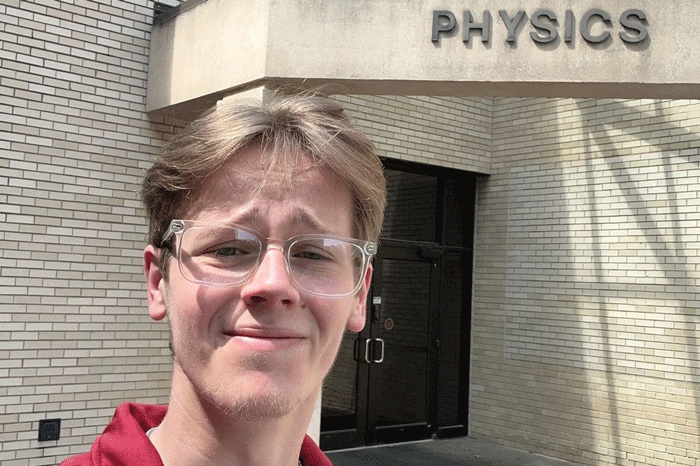 Ward, a Sport Management major with minors in Coaching and Communication Studies and Leadership Certificate, is completing an internship with Middlesex Football Association — the governing body of football in London. She is working primarily in sponsorships and partnerships. She won the Howsmon-Keyes Experiential Education Award, which helped her intern abroad. 
"I have been tasked with revitalizing their current sponsorships and coming up with new ways to activate their current sponsors while also bringing on a couple possible additional sponsors as well," Ward says. "This internship will not only give me an amazing hands-on experience in sponsorship, which can then be applied to any level of sport that I would be wanting to get into, but it also gives me a glimpse into what global sport is like as well. This internship is a huge stepping stone for me to be able to see how sports operate and impact other countries and communities outside of the U.S. and the Marietta College community." 
Turner earned the Danielle L. Cisler Internship Award, which will support her as a Home Health Aide intern this summer. 
"In this internship, I will be going to patient's homes, most commonly individuals on hospice, to take vitals, assist in personal care, follow a care plan set by medical professionals, give medication reminders, and learn to better navigate individuals with cognitive impairments such as Alzheimer's or dementia," Turner says. "With this internship, I am able to pay for my apartment in Hilliard for the summer while also being able to attend Columbus State Community College for a Biochemistry course." 
Turner, a Health Science major with a minor in Leadership and a Health Communication Certificate, hopes to continue her education in a physician assistant program after graduating from Marietta. The internship will make her application more competitive when applying to programs. 
"I just wanted to say thank you to everyone who played a part in the process of me earning this award," Turner says. "I feel as though I would have had a difficult time finding a work-life balance and actually enjoy the summer if I did not earn this award." 
West received the Robert E. Evans Internship Award, which provided support for her internship with Chevron Corporation as a Health, Safety, and Environmental Intern. She is a Petroleum Engineering and Environmental Engineering double major also pursuing a Certificate in Engineering Leadership. 
"I will be assisting my business unit in the environmental space in petroleum refining operations and manufacturing," West says. "The Robert E. Evans Internship Award has assisted me through my relocation from Marietta to Pascagoula (Mississippi) from rent, travel expenses, and attire; it has created a peace of mind in knowing that I am financially supported while I am striving to achieve my goals and begin my dream career."