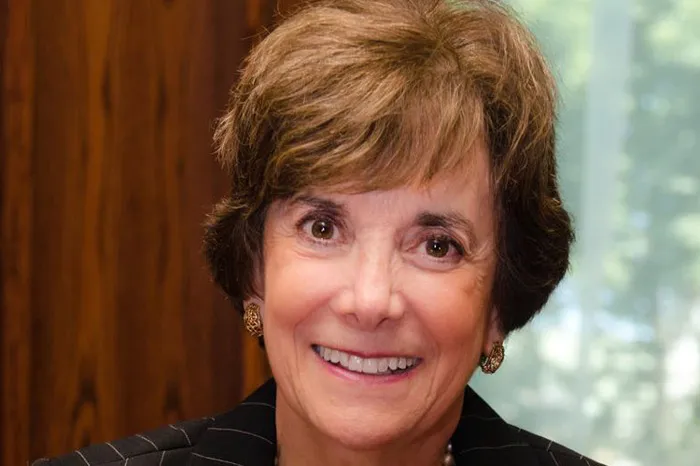 Marjorie Margolies, a former journalist and Democratic politician from Pennsylvania, will visit Marietta College from April 1-5 as a Woodrow Wilson Visiting Fellow. She'll be making a keynote address at 1:00 p.m., Friday, April 5th, in the Alma McDonough Auditorium. It is free and open to the public.
Margolies' visit is being coordinated by the McDonough Center for Leadership and Business and the Department of Political Science. The visiting fellow will be lecturing in Leadership and Political Science classes during the week.
As President of the Women's Campaign International, Margolies is dedicated to empowering women around the world to become agents of change in their communities. The organization seeks to facilitate training and programs that encourage women to participate and fill leadership roles in the economy, community development, civil society and peace-building efforts. Recent projects include a pop-up innovation and resilience hub to improve recovery efforts in Puerto Rico, and a partnership between the University of Pennsylvania Graduate School and the Tata Institute of Social Sciences in Mumbai, India.
Margolies has a series of notable experience including 20 years as a journalist with NBC in New York and Washington D.C. She also served as a correspondent to the Today Show, Sunday Today, A Closer Look, CNBC, and Real Life with Jane Pauley.
In 1992, Margolies was the first woman ever elected to Congress from Pennsylvania in her own right. During her term in the House, Margolies was appointed to the Committee on Energy and Commerce, the Committee on Small Business and the Committee on Government Operations.
In addition to her career experience, Margolies has multiple accomplishments including five Emmys, among other awards. Her accolades continued as she led the U.S. delegations to the United Nations Fourth International Women's Conference in Beijing, China, in 1995, and continued in delegations a variety of countries including India, Spain, Austria, Turkey and Kazakhstan.
In addition to Marietta College, Margolies has served as a fellow at the Fels Center of Government and at the University of Pennsylvania. She is the author of four books including the 1976 bestseller, They Came To Stay.
Marietta has hosted Woodrow Wilson Fellows in the past, including internationally renowned journalist Richard H. Hornik.
The Woodrow Wilson Visiting Fellow program has spent 45 years bringing prominent figures across multiple disciplines to campuses across the U.S. to engage in substantive dialogue with students and faculty members. As opposed to traditional one-day visits of lecturers, the Wilson Visiting Fellow program offers a one-week stay in order to gain a sense of campus life and culture. The program allows the opportunity for students to explore how their classrooms and campus relate to the broader society. The Visiting Fellow Program is offered through the Council of Independent Colleges.