On Thursday, April 13, 2023, students from Belpre High School, Fort Frye High School, Marietta High School, plus one home-schooled student, presented nine business ideas during the Junior PioBiz Competition at The Gathering Place on Marietta College campus.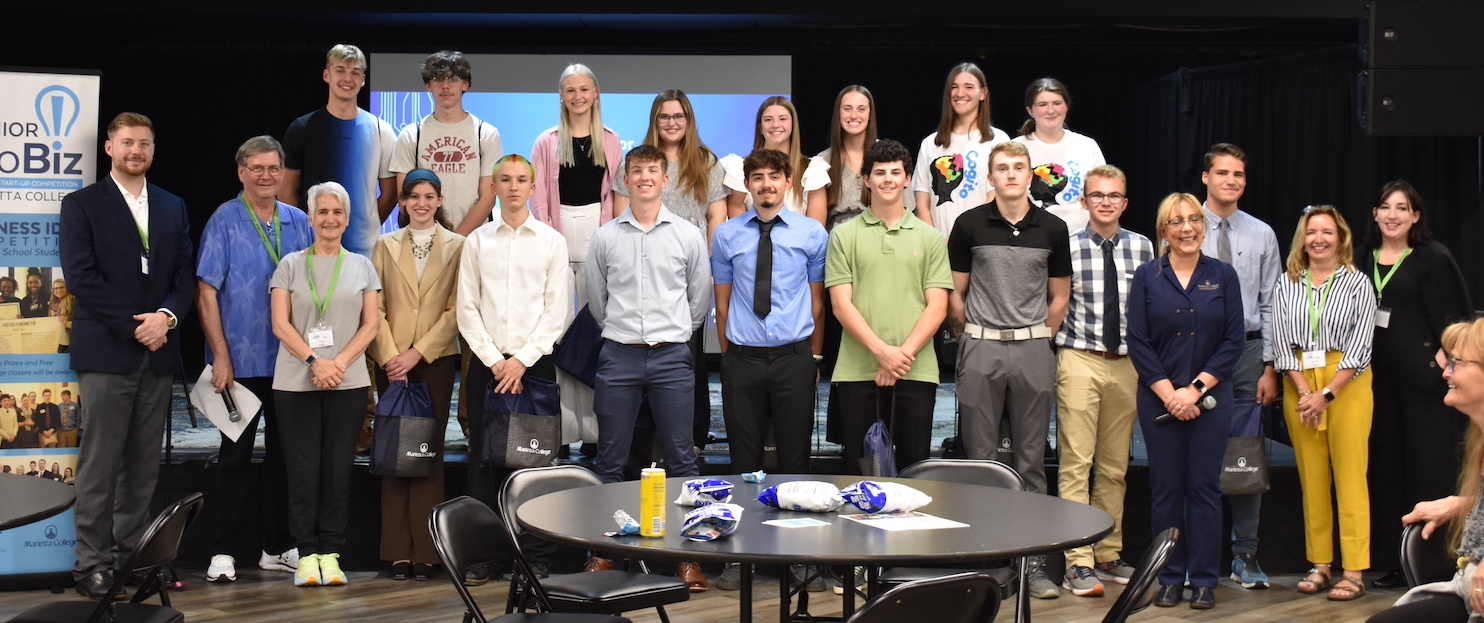 Pictured above are all of the competitors and judges of Junior PioBiz.
This year's competition was delivered in poster format. The key components of the posters were as follows.  
Problem: A clear description of the problem
Customer Segment:  Who has this problem? Define the characteristics of your typical customer.  
Why is the problem worth solving?
Existing Alternatives:  How do your target customers currently solve the problem? Describe the nature of the competing products or services.   
Solution: A clear description of your product or service and how it solves the problem.
Unique Value Proposition: What is the advantage of your product or service over the alternatives? Why should people buy your product?
The winners of the competition were jointly determined by five judges and members of the community.  Each judge assigned a score between 0 to 100 points to each project.  Each member of the community received 100 PioBiz dollars (or 10 points) to invest in their favorite projects. The projects with the highest total points won the competition.  
The top five ideas received $50 to $250. Also, each member of the first-place team received a free Marietta College 3-credit hour course valued at $1,455.

The winners from left to right: First Place, Sophia Parlin '26, home-schooled, for Grab-a-Gig; Second Place, Avery Varner '25, Allison Mullins '25, Katie Woodford '24, from Belpre High School for MED B; Third Place, Jacob Ferrier '23 and Javier Cancio '23 from Belpre High School for Squaretilla; Fourth Place, Evan Masselli '24 and Caleb Caldwell '24 from Marietta High School for Summer Breeze; Fifth Place, Blake Church '24 and Luke Coyner '24 from Belpre High School for The Phoenix Mat.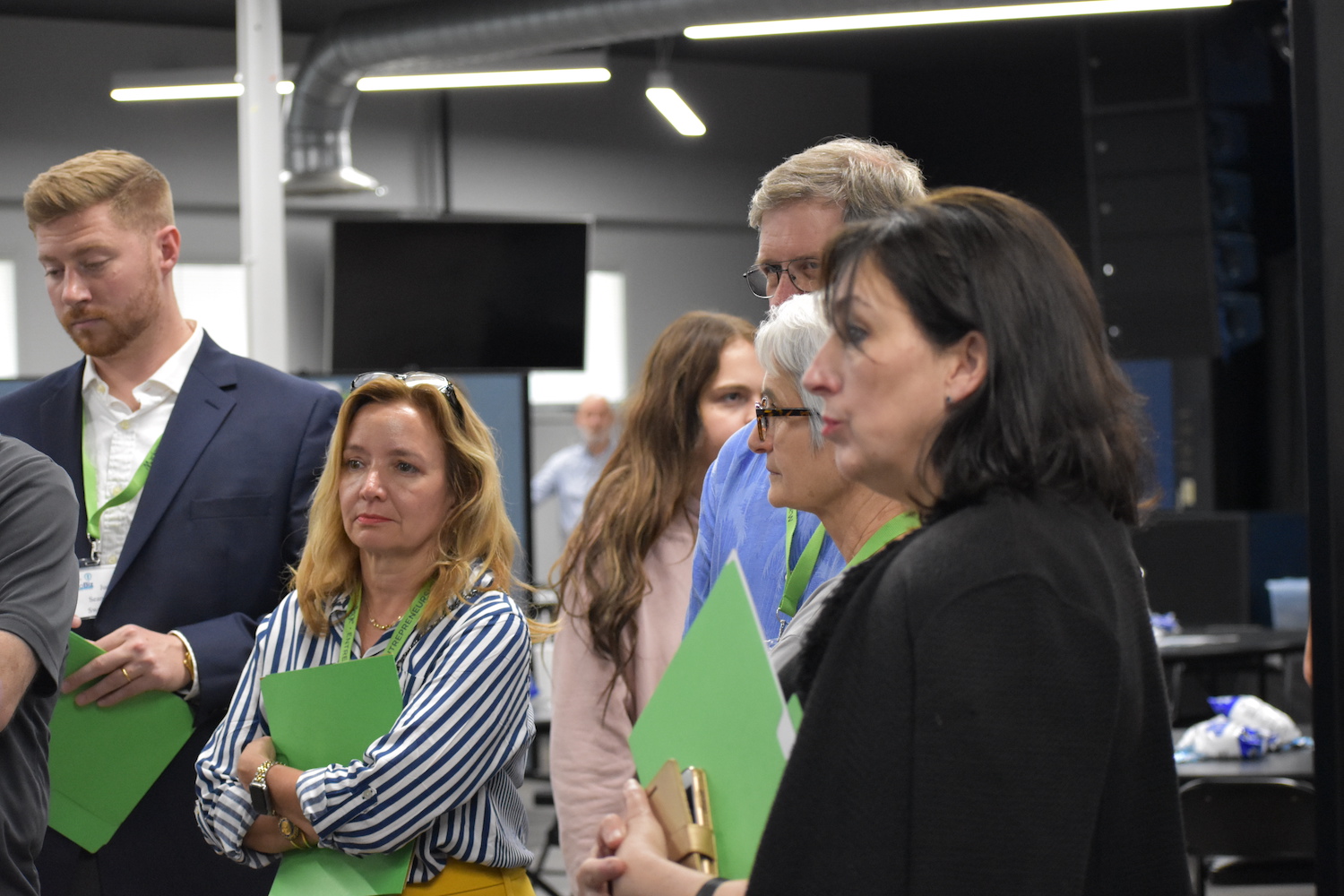 The judges from left to right: Sean Sward, Co-Founder and President of Platinum Companies; Wendy Myers, Founder and Owner of Mitcham Group Apartments and Superior Rent-to-Own; Bill Ruud, President of Marietta College; Judy Ruud, Assistant Professor of Psychology, Washington State Community College; Suzanne Schultz, Founder, Canvas Fine Arts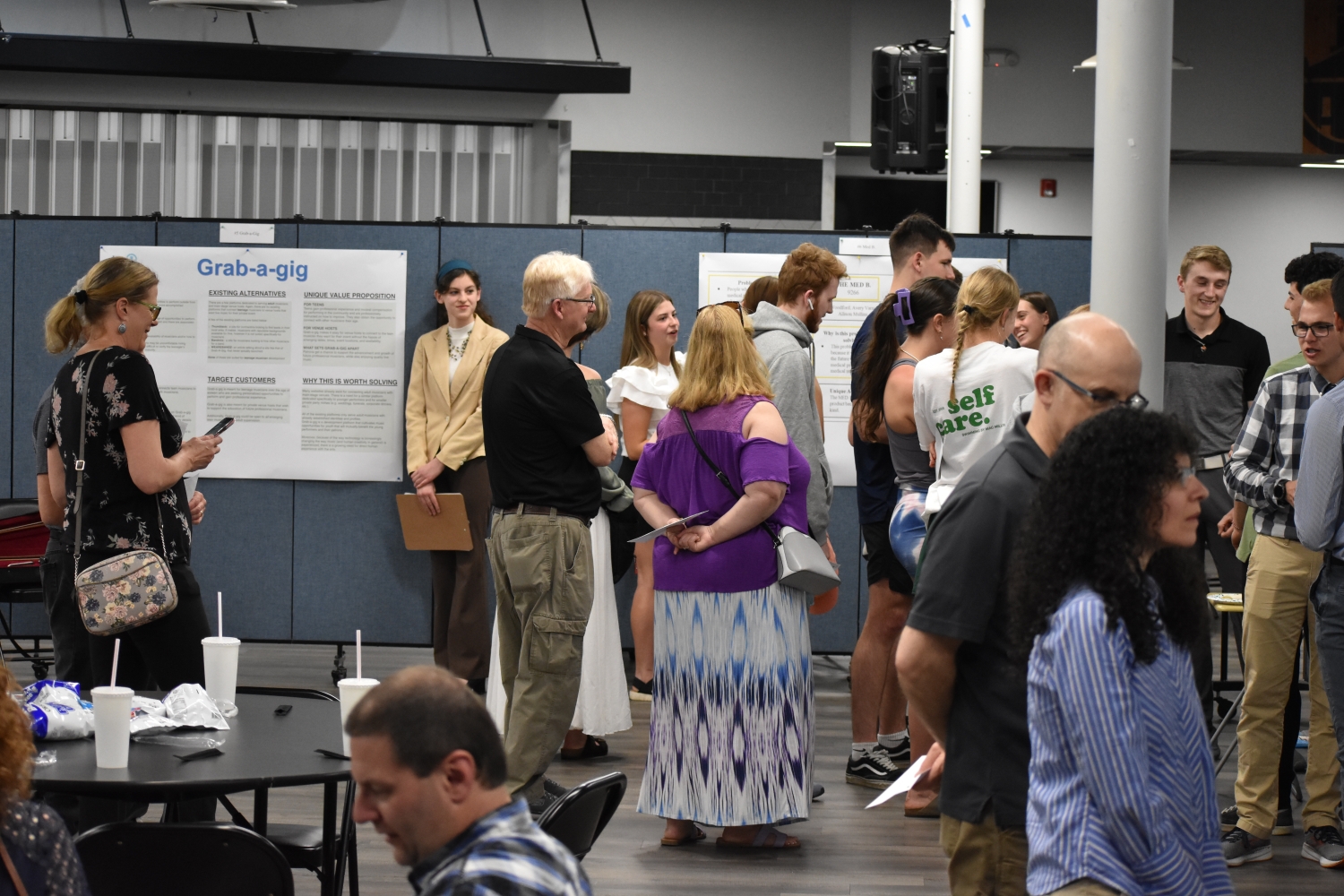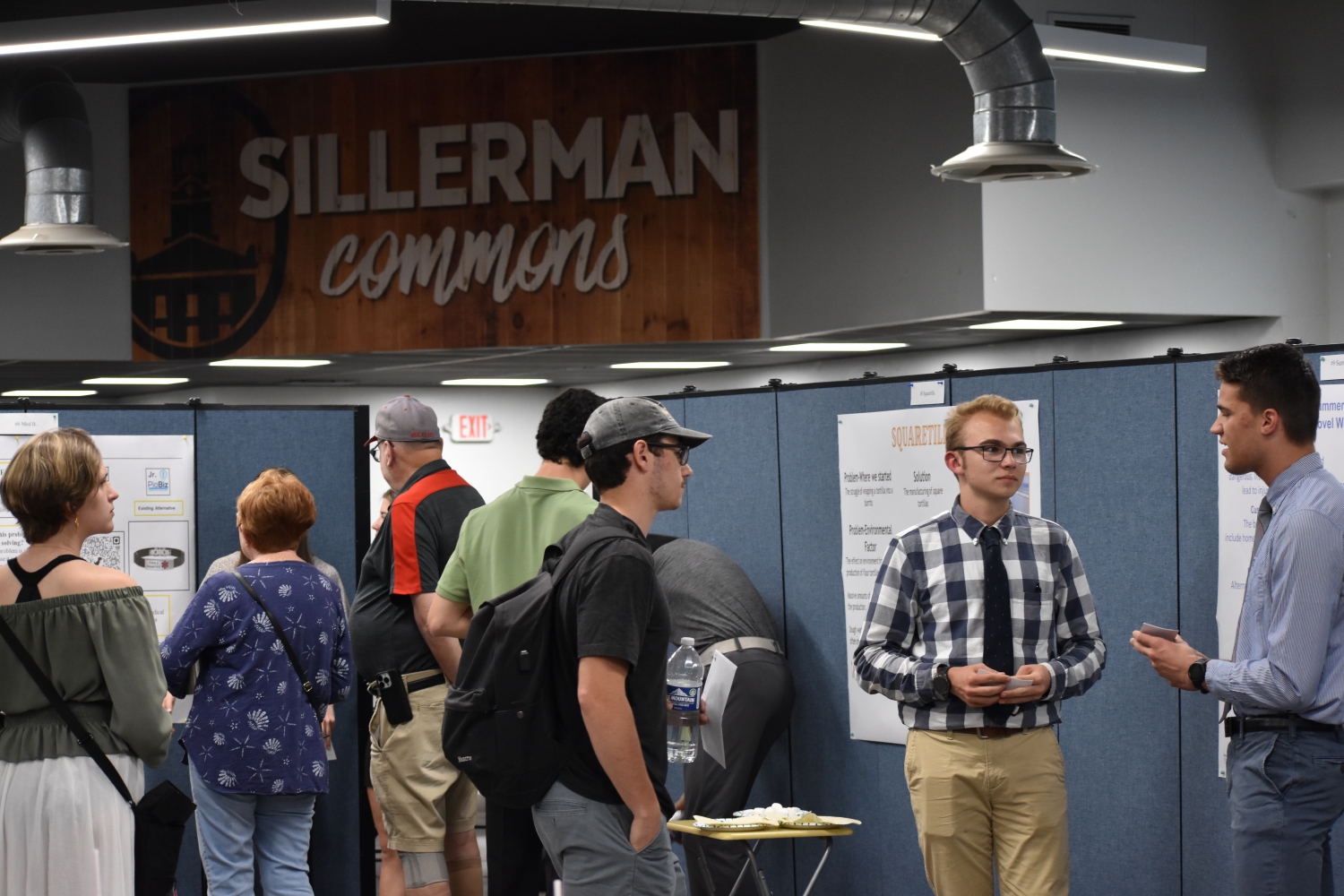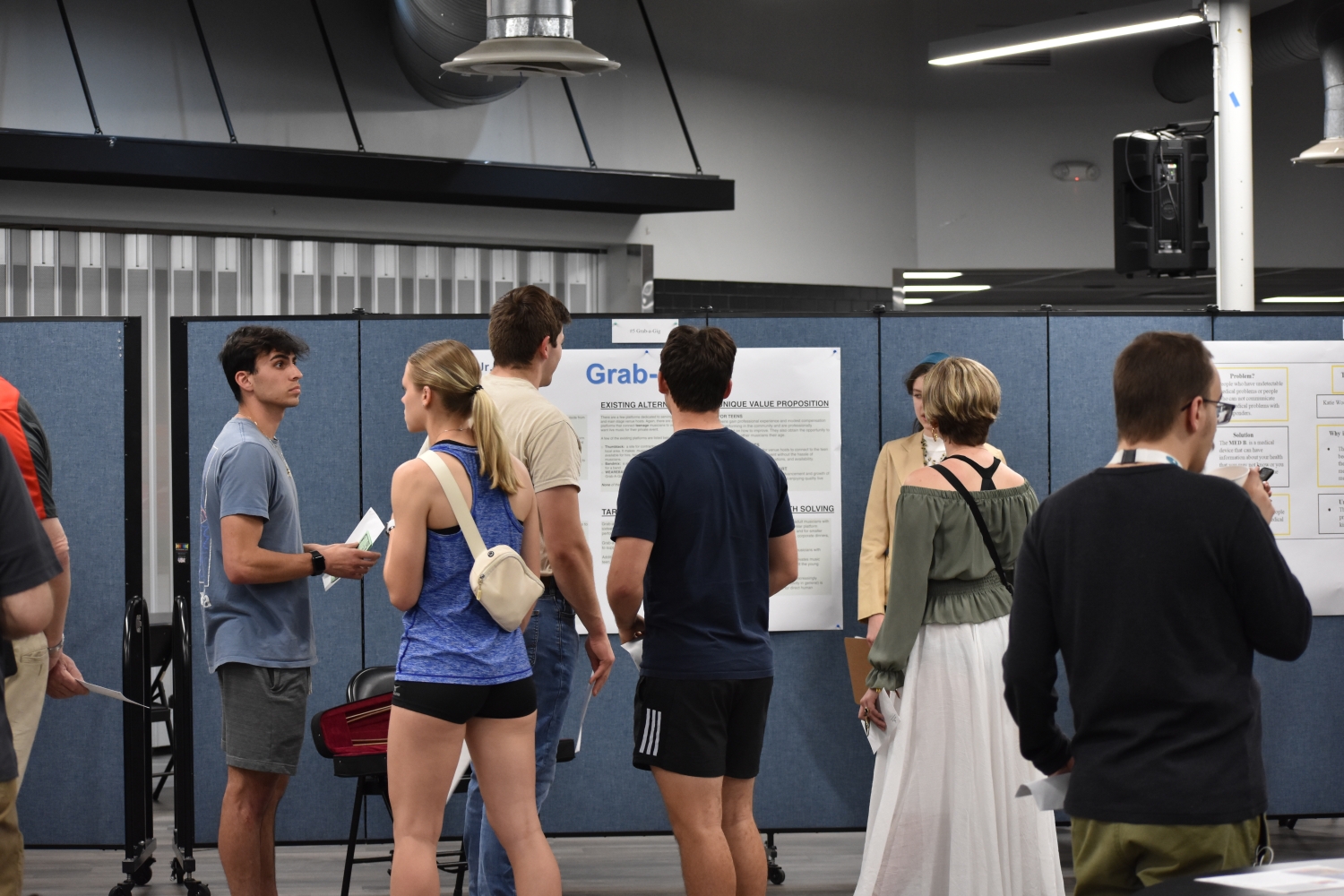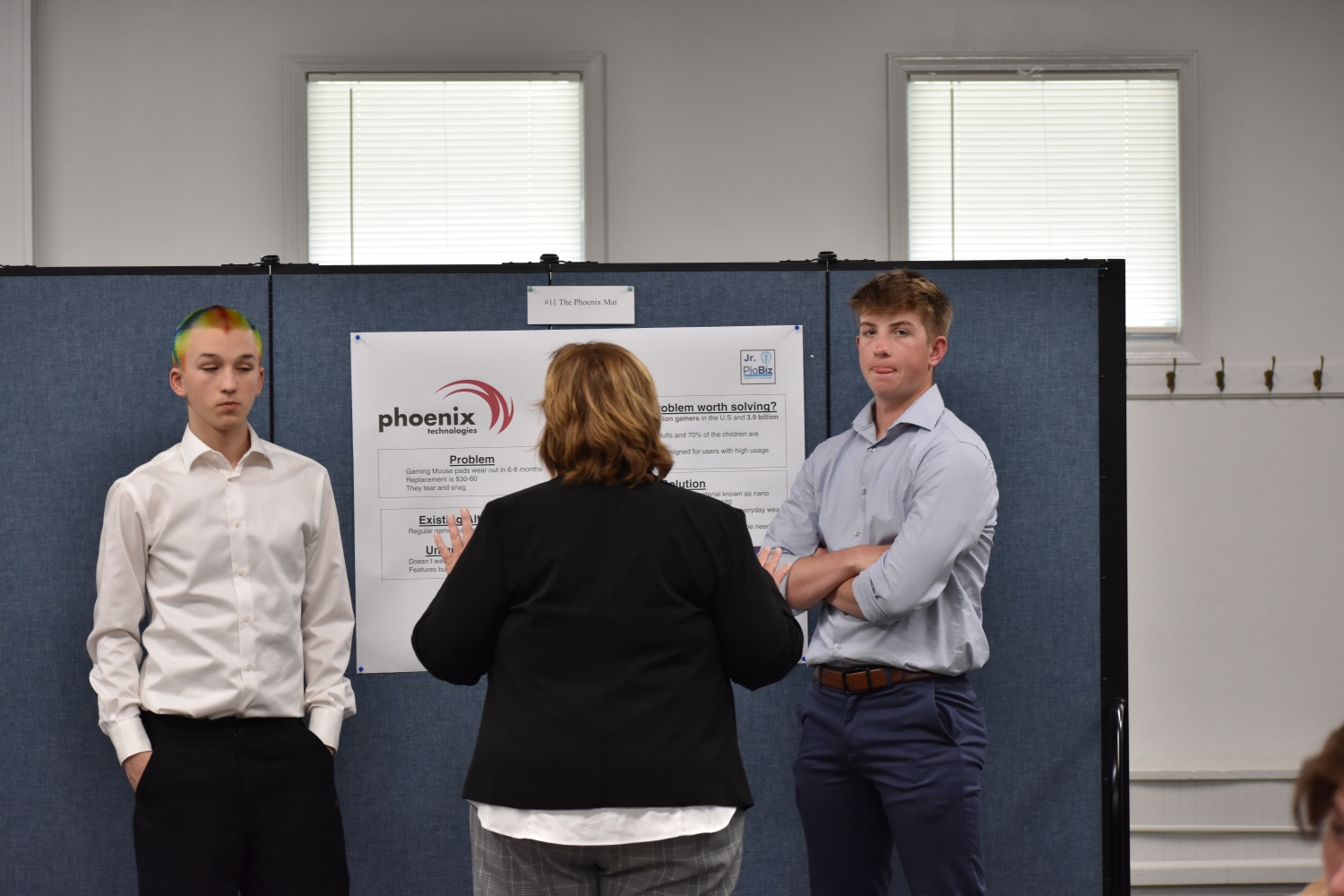 Pictures above: Competitors interact with the audience and judges.