On Shelves Now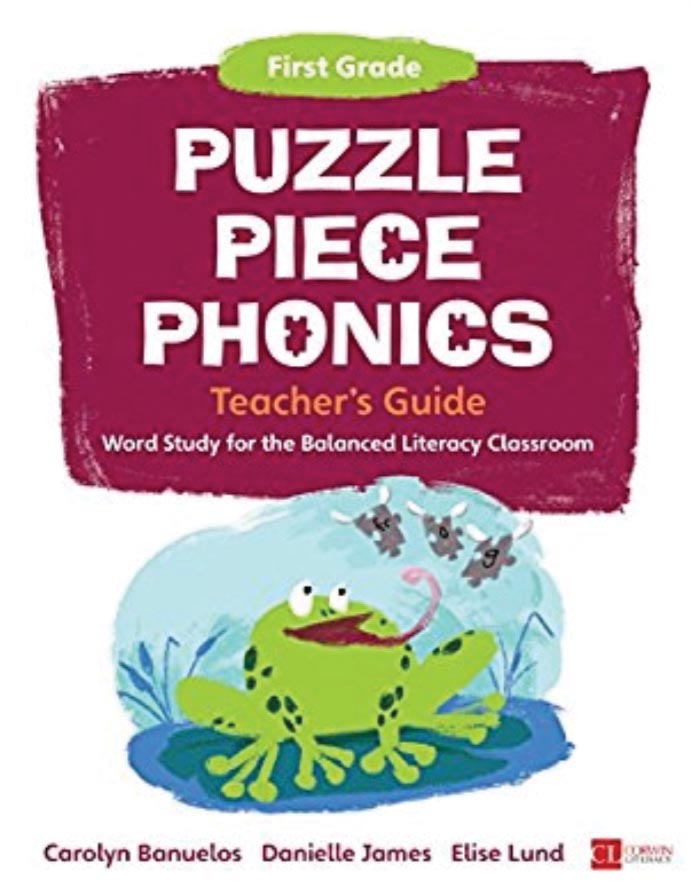 Elise Lund '11 recently published her first book, Puzzle Piece Phonics: First Grade through Corwin Literacy. She co-wrote the book with fellow teachers Carolyn Banuelos and Danielle James.
"I was a first-grade teacher in North Carolina when the standards changed to the Common Core. In order to meet the expectations of the new standards and reach children on all levels, PPP was developed," Lund says. The kindergarten and second-grade editions are also current projects for the writing trio.
Since graduation, Lund has taught first grade at Cornelius Elementary in North Carolina, and is now mentoring in elementary schools and developing/implementing professional development for teachers to accompany her phonics curriculum.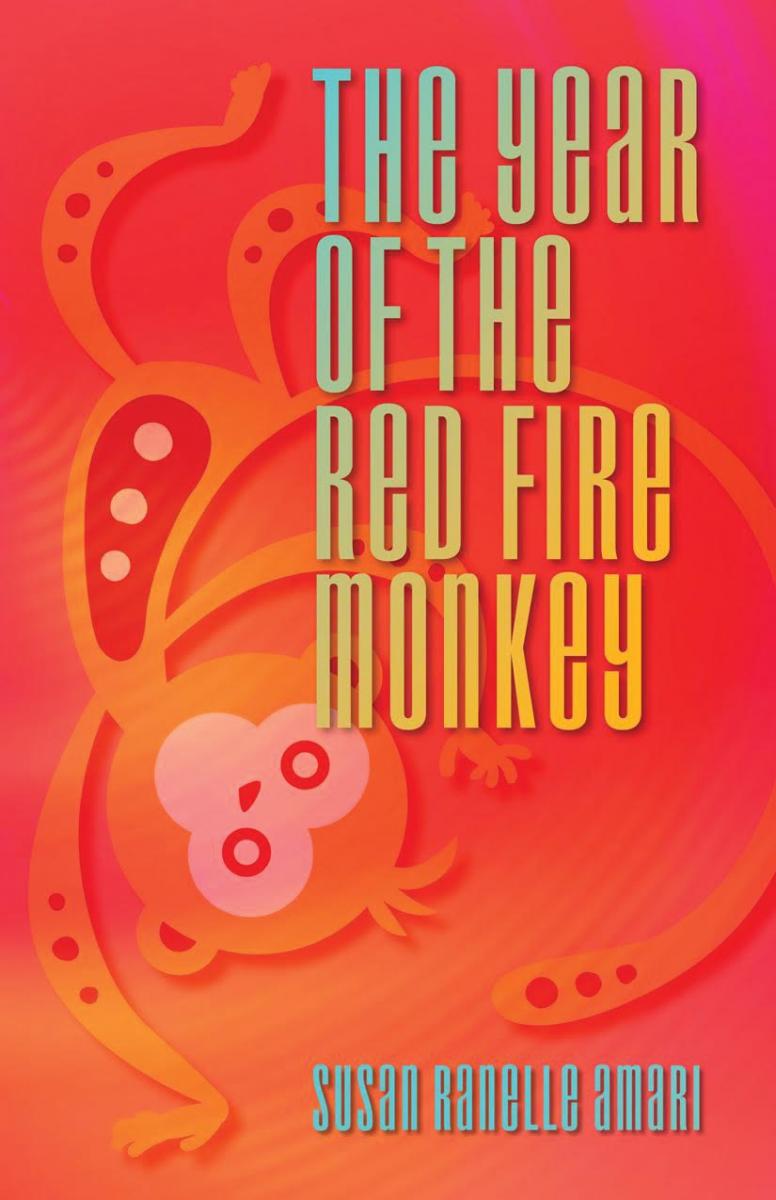 Sue Amari '73 published her second novel, The Year of the Red Fire Monkey, the stand-alone sequel to A Calculated Guess. "Both books follow a group of college friends reunited after their mid-seventies graduation from Marietta College," she says.
A Calculated Guess was chosen for the Best of 2016 list, Akron Beacon Journal.
Amari is the recipient of the Award of Excellence in Feature Writing from the Akron chapter of Women in Communications, and her articles have appeared in The Plain Dealer, Sun Newspapers, Chicken Soup and Cup of Comfort series. Both books are available through Amazon.com.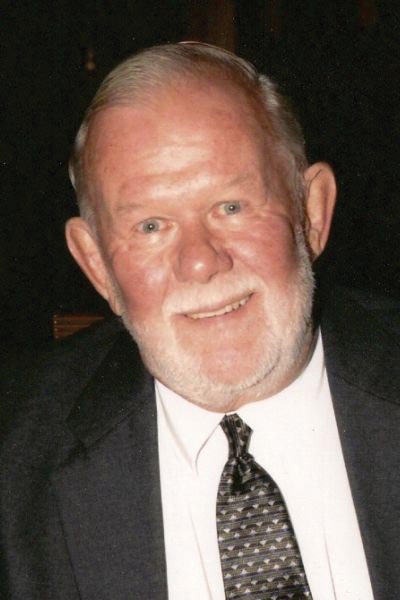 Oxford University Press published the 1965 Duke University Ph.D. dissertation written by the late George Gadbois '59 on the Indian Federal Court and the beginnings of the Indian Supreme Court. The dissertation was published in April under the title, Supreme Court of India: The Beginnings. It is widely regarded as an excellent historical perspective to present-day problems of the Indian court. He also worked on another acclaimed book, Judges of the Supreme Court of India: 1950-1989.
Gadbois majored in History at Marietta, and served as President of Student Senate, played on the Pioneer golf team and earned an induction into Phi Beta Kappa before graduating and continuing his education at Duke University. He was the recipient of three senior Fulbright research fellowships and four from the American Institute of Indian Studies. Gadbois retired from teaching in the Political Science Department at the University of Kentucky.
Though previously he considered The Beginnings to be of little scholarly worth, Gadbois was convinced by Vikram Raghavan, lead counsel to the World Bank, that his dissertation had "enduring value." Raghavan and Vasujith Ram were editors for the book after Gadbois died in February 2017. Since its release, there have been formal book launches throughout India, as well as a panel discussion of the book at Harvard Law School.
Stan Fink '61 retired from the practice of law 52.5 years after starting his law firm in Clark, New Jersey. Fay Kaplan Fink '60 continues to work for the law firm Fink Rosner Ershow-Levenberg, LLC, as its Financial Manager, now in her 51st year on the job. They live in Scotch Plains, New Jersey.
Dale Davidson Chodos '63 gave an update on her son, Powell Chodos '88, who retired as a volunteer coach after coaching his three sons in baseball and basketball. Powell coached Little League for 15 years, and his teams won two district championships. His 2013 team, which included his middle son, made it to the state semifinals, losing to Westport, Connecticut, 5-3. Westport lost in the finals of the U.S. Championship. Powell also coached basketball for 13 years and coached his youngest son's travel team from fifth to eighth grade. That team won 11 tournaments over that period of time. "This year was their last season playing together," Dale says. "They went on to win the Fairfield, Connecticut, Springfield, Missouri, and Melford, Connecticut, 'Hoopfest' tournaments. The parents and players held a party for Powell. They honored his dedication, recognizing the thousands of hours invested in arranging games and practices, teaching the game, the strategies, sportsmanship and providing leadership and friendship to the boys."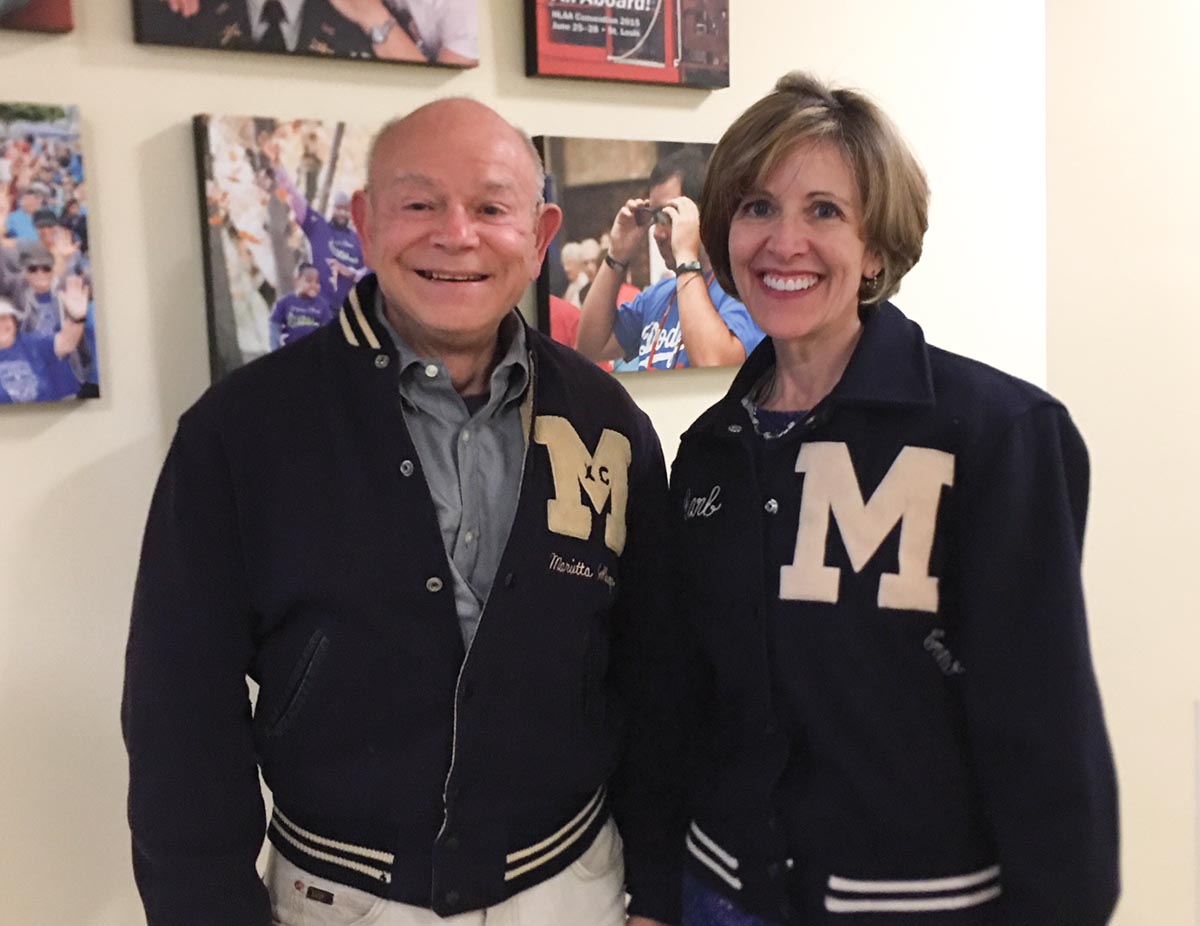 > Steve Gregory '68 meets Barbara Garneau Kelley '81 and they compare their MC letter jackets in her office at the Hearing Loss Association of America (HLAA) in Bethesda, Maryland. Their professional paths cross because Barbara is executive director of HLAA and Steve is on the New Jersey Relay Advisory Board and is a consumer advocate. Steve began the Marietta College cross country team in 1964 after pleading with Athletic Director Bill Whetsell to start a program. Coach Whetsell gave him the title of "student coach" and Steve recruited the team, designed the course, ran the workouts, and drove the team to meets. Marietta cross country continues today thanks to Steve. Barbara was on the Marietta women's crew under the coaching of Norm Lindamood when she earned her letter jacket. They commented, "Well, at least the jackets still fit us!"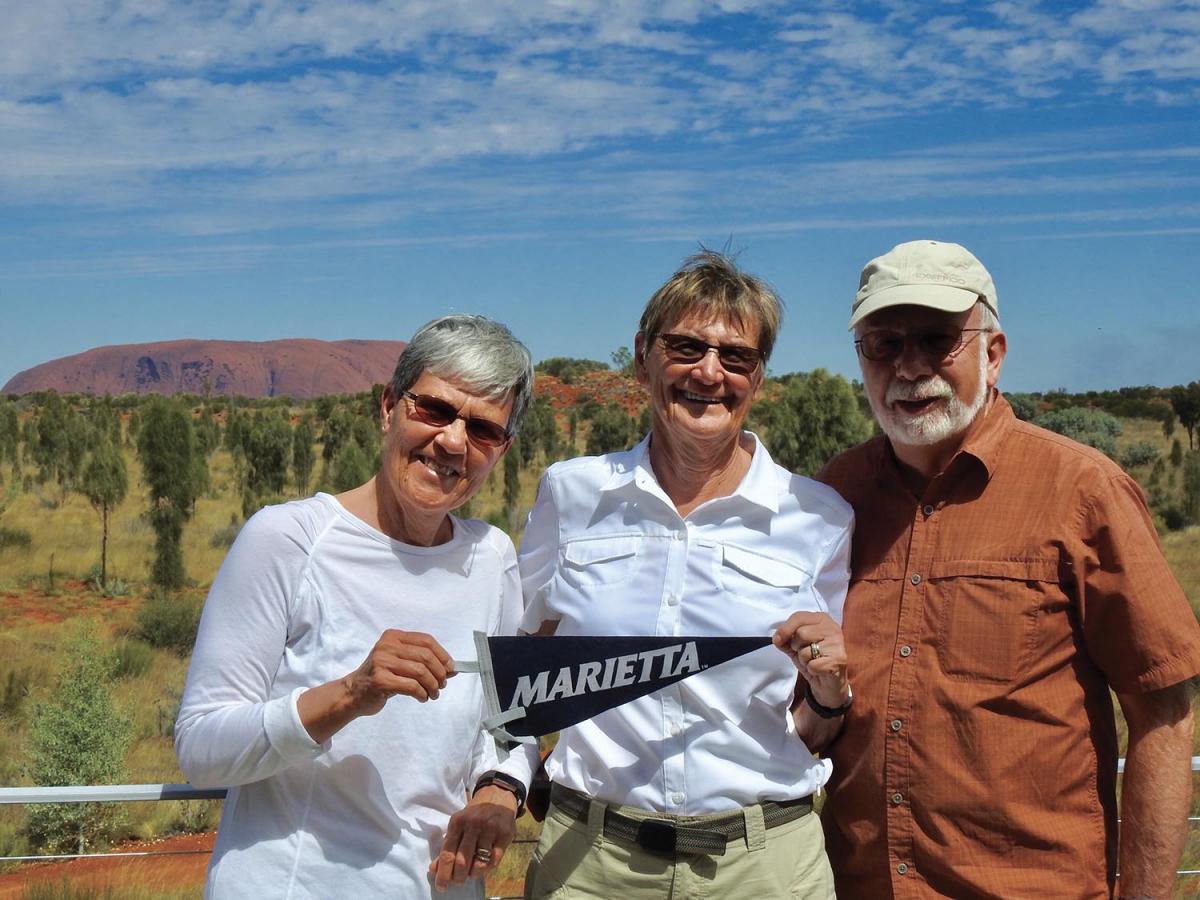 > Beth Thompson Miller '73, Barbara Perry Fitzgerald '73 and Bruce Miller '70 know how to Bring Forth a Pioneer at Uluru (Ayers Rock) in the Australian outback. This is the 20th country this trio has visited together over their nearly 50-year friendship.
Larry Price '69 was inducted into the Southern Local School District Hall of Fame in February. He was a multi-sport athlete at Racine High School, and excelled in basketball, football and baseball. He was drafted by the Washington Senators out of high school but chose to play for Hall of Fame Coach Don Schaly, earning four varsity letters and leading the nation in earned run average for most of his sophomore season. After earning a Bachelor of Arts in Education, he taught for nearly 40 years in Ohio, mostly at Butler Tech in Hamilton, Ohio. He was honored as the Cincinnati Economic Teacher of the Year in 1992 and coached baseball this spring at Lebanon High School.
While he is still dealing with assorted health issues, Peter Mandell '74 has continued a growing level of volunteer activity at The Marine Mammal Center in Sausalito (www.marinemammalcenter.org). He is approaching five years as a Volunteer Docent and member of the Volunteer Rescue and Release Team at The Marine Mammal Center, he was honored to have been selected to a new position as one of the Rescue Volunteer Dispatchers for the Rescue & Response Team at TMMC. He says they are anticipating a busy season as the number of rescues along the coasts (TMMC is responsible for more than 600 miles of coastline) and the number of patients at the hospital all increase, keeping staff and volunteers very busy. Peter welcomes Marietta College alumni and friends in the area to come for a visit to TMMC to come see the work they do. He also welcomes any support, as The Marine Mammal Center is a private nonprofit organization heavily dependent on the more than 1,200 volunteers and any donations from the public who support the work they do there.
Jo Trigilio '87 was elected to the position of Marshal of the 2018 Boston Pride Parade. Jo served as one of the lead organizers of the Boston Dyke March from 2000 to 2014. They now head the Boston Dyke March History and Archive Project, which makes archival materials publicly available online. Jo is currently the Director of the Graduate Program in Gender/Cultural Studies at Simmons College. Jo's current work focuses on non-binary gender and ethnic/racial intersectionality.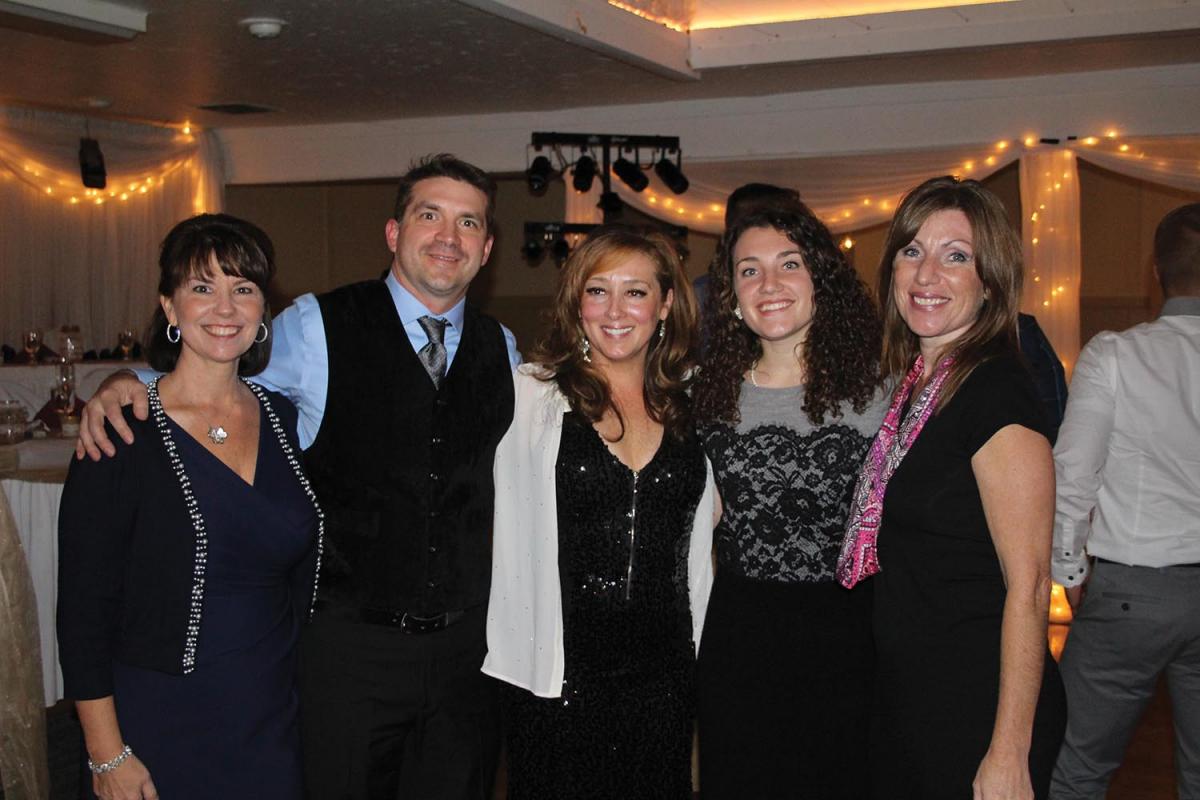 > Generations of Marietta alumni celebrating together. (From left) Jodie Lazasz-Burnett '90 (Alpha Xi Delta), Rick Lazasz '93 (Alpha Sigma Phi), Colleen Kelley-Lazasz '92 (Sigma Kappa), Quinci Jones '20 (Sigma Kappa) and Diana Porter Jones '92 (Sigma Kappa). Rick Lazasz and Colleen Kelley-Lazasz are celebrating their 25th wedding anniversary. Diana and Colleen have remained best friends for 30 years!​
Christopher S. Petro '92 was promoted to vice president and comptroller for Ohio Valley Bank. Petro began his career at Ohio Valley Bank in the accounting department in 1994. He majored in Accounting at Marietta. Petro is also a graduate of Financial Managers School at the University of Wisconsin-Madison. In 1998, he received Ohio Valley Bank's highest honor, the Joycelyn M. Barlow Award of Excellence. In his community, Petro has volunteered as treasurer of the Ohio Valley Symphony and coached youth softball and basketball. For approximately two decades, he has served as the chairperson of the OVBC Employee Community Fund, which provides donations to support local charities at Christmastime. Under his direction, the Fund distributed more than $18,000 to 64 local charities last Christmas. This was the second largest annual distribution in the fund's history.
David Rutter-Faunce '94 was ordained to the Holy Order of Deacon in the Roman Catholic Church under the imposition of hands by His Excellency, Most Reverend Peter Jugis, Bishop of Charlotte on April 14, 2018. As a permanent deacon, Rev. Mr. Faunce exercises clerical faculties including the proclamation of the Gospel and officiating at marriages, baptisms and funerals. The ministries of permanent deacons are focused on eliminating or mitigating the injustices and inequities endured by marginalized people and marshaling the Church's resources to meet the needs of disadvantaged persons. Deacon Dave's assigned ministries include end-of-life and hospice ministry, homeless outreach, prison ministry and marriage ministry. Permanent deacons must undergo seven years of spiritual, academic, ministerial and practical formation prior to being ordained. Rev. Mr. Faunce was ordained alongside 14 other men, with whom he underwent the long, rigorous diaconal formation process. David lives in Rutherfordton, North Carolina, with his wife, Teresa Dunfee Faunce '94, and his two daughters.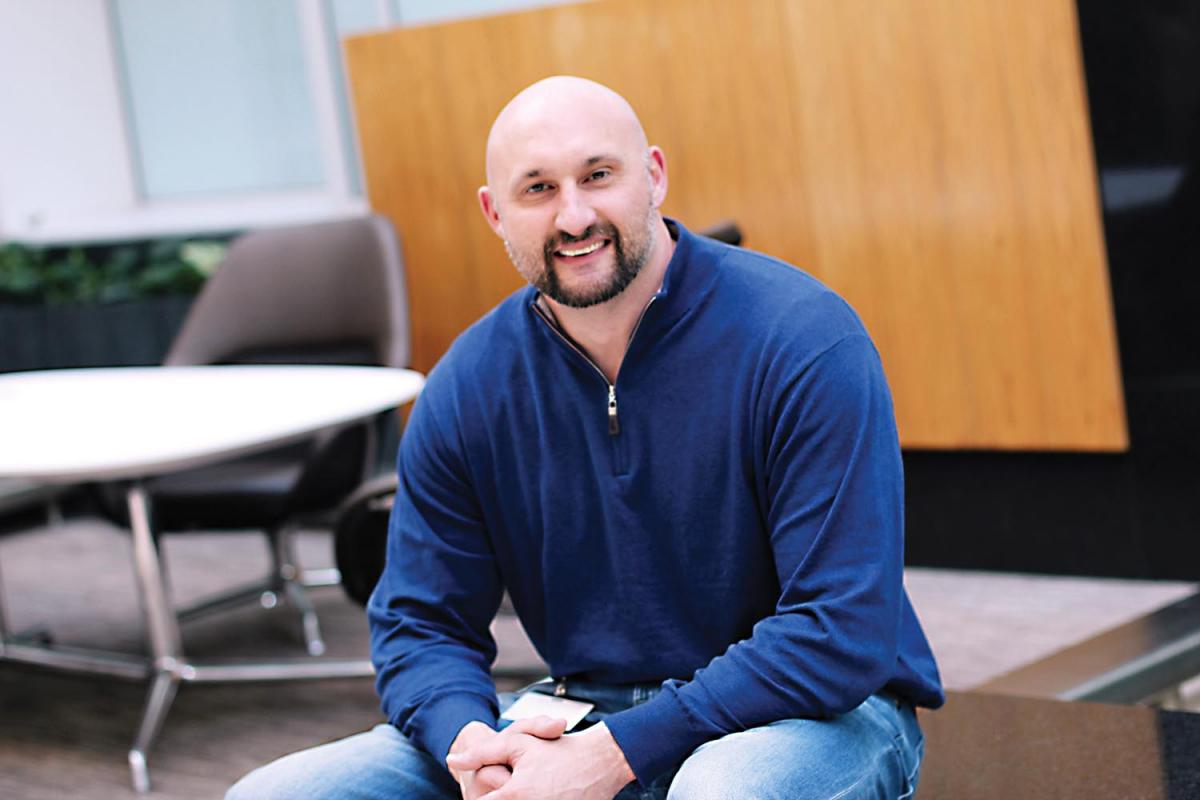 > Alan Varrasso '96 has been promoted to Chief Information Officer overseeing technology support for Chase's consumer, small business and auto lending businesses. In this role, he will lead technology delivery to the firm's more than 5,000 branches and more than 16,000 ATMs. His team will also provide technology support for Chase's 2.5 million small business customers and the firm's $70 billion portfolio of auto loans and leases. Alan was formerly Chief Technology Officer for Chase Consumer Banking. He earned a Bachelor of Science degree in Computer Science from Marietta College in 1996. Alan started in 40 games for the Pioneer football team, serving as a team captain during his junior and senior seasons. He is a leader of the JPMorgan Chase Technology Hub in Columbus, which includes more than 5,000 technology professionals. He resides in Granville, Ohio, with his wife, Silvana, and their four children.
Amanda Cross Clark '97 received her Ph.D. in Political Science from Kent State University in May 2018. Her dissertation, "Framing strategies and social movement coalitions: assessing tactical diffusion in the fight against human trafficking from 2008-2014," examined the specific tactics of the Alliance to End Slavery and Trafficking and provided insight into how organizational learning across nonprofits aided in their success.
Johnny Cruz '98 was named Assistant Vice Chancellor for Communications and Chief Communications Officer at the University of California, Riverside. For nearly the past five years, Johnny served as the National Director of Public Relations at World Vision in Federal Way, Washington.
Joshua Streit '99 joined National Decision Support Company as a senior strategic sales executive in February 2018.
Tyson Brown '06 was promoted to Principal Day Ahead Market Analyst at Pacific Gas and Electric Co. He previously served as an expert portfolio management analyst.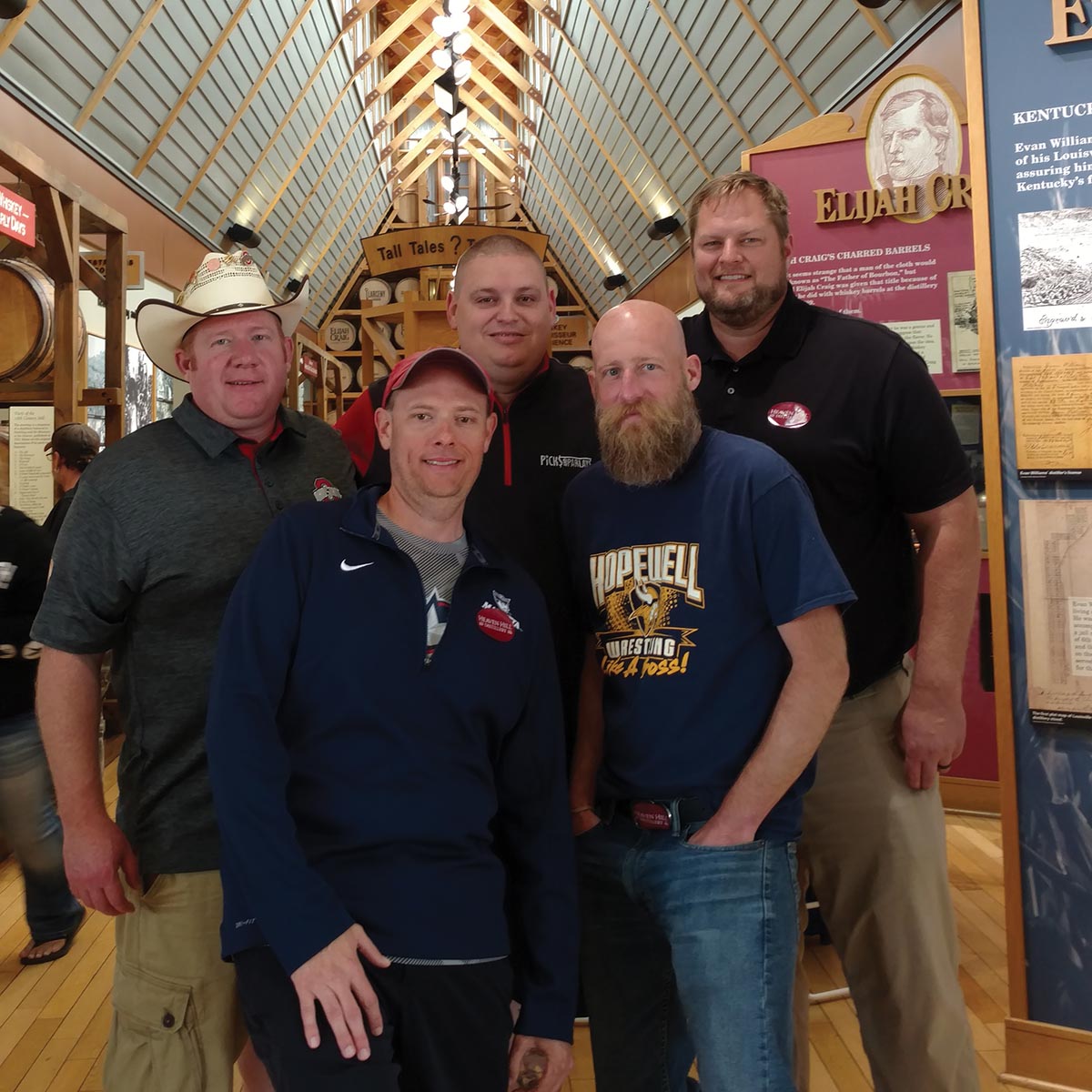 > Ryan Marr '98, Kris Cooper '98, (second row) Eric Cooper '97, Craig Trapp '97 and Ben Dittmar '97 met the weekend of May 17-20 for a tour of Bourbon Trail in and around Lexington, Kentucky. They found this sign at Heaven Hill Distillery. The group also toured Town Branch, Woodford Reserve, Three Boys, Buffalo Trace, Maker's Mark and Limestone Branch distilleries. No other pictures will be released.
Viktoria Jurkovic '07, ICM'08, is now the Consumer Affairs Program Manager at the Ohio Department of Commerce - Division of Financial Institutions in Columbus. Prior to that, she spent nearly five years as an OSHIIP Community Liaison with the Ohio Department of Insurance.
Rosa Hanks '08 started a new position as a territory manager with CooperSurgical.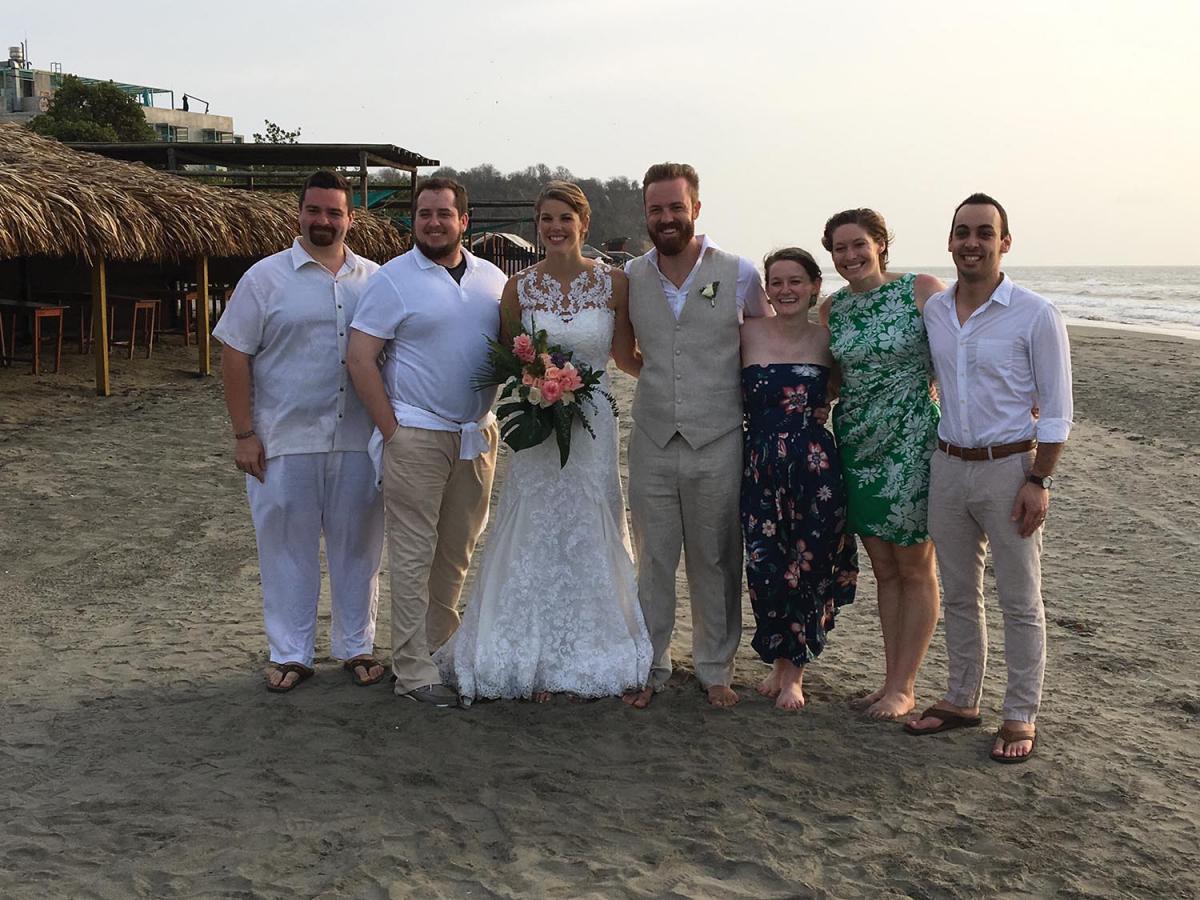 > On March 9, 2018, Jake Verdoorn '11 married Charissa Pederson in Cartagena, Colombia. In attendance were Chandler T. Wittel '11, who is expecting his first child with Laura Finck Wittel '12, Brendan George '11, Celia Brockway Macchia '11, Emma Vierheller '12 and Joshua A. Maxwell '11, who is starting his doctorate in leadership studies in the fall. This completes all four marriages in the group of friends, and is perfectly timed with the ending of phase 3 of the Marvel Cinematic Universe.
Jordan Kohun '08 joined Matrix Solutions in Pittsburgh, Pennsylvania, as a Senior Strategic Success Manager.
Ricky Ciccone MAED'08 was promoted to nickelbacks coach for the football team at the University of Toledo. He joined the program in 2016 as the Director of High School Relations.
Chris Beatty '10 was promoted to assistant vice president of strategic sourcing specialist at PNC in Pittsburgh, Pennsylvania.
Derek Hennen '12, a graduate student in the Virginia Tech Department of Entomology, won the 2018 Alwood Extension Award from Virginia Tech. The award recognizes entomology graduate students who dedicate themselves to Cooperative Education and outreach service. The award comes with a $500 scholarship and it honors the legacy of William Bradford Alwood, Virginia Tech's first entomologist.
Logan Lewis '12 joined Genesis Healthcare System in Zanesville, Ohio, as the director of physician recruitment.
Taimur Ahmed '13 recently joined Morgan Stanley's Business Development program in San Francisco, California.
Jared Cardiel '14 was promoted to Associate Account Manager with Disney ABC Television Group in the Seattle, Washington, area. Prior to his promotion, Cardiel was an Ad Trafficker/Product Coordinator.
Kiki Cunningham '14 is working as a Certified Personal Trainer at Intensity Personal Training in Atlantic Beach, Florida.
Ally Welch '15 is a digital media specialist with Abercrombie & Fitch. Prior to that she worked in the public relations department at Talbots.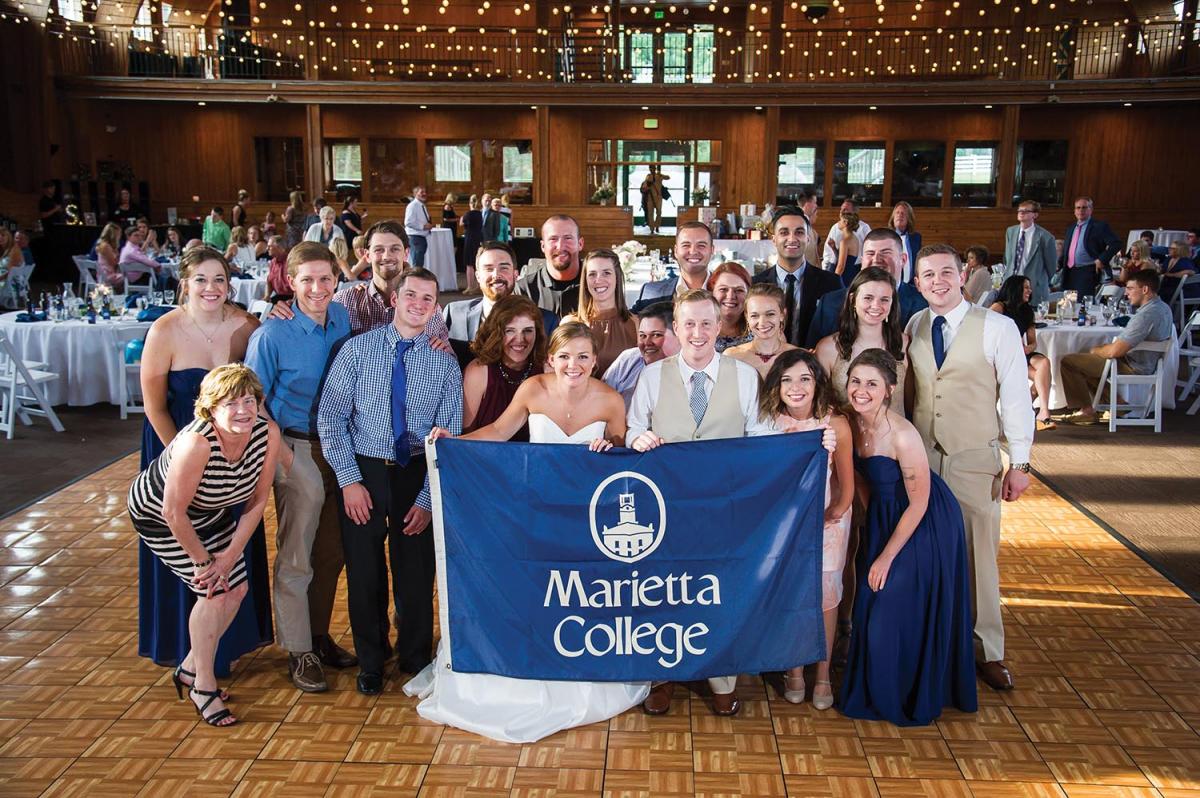 > Hayley Montgomery '15 (Alpha Xi Delta) and Brandon Stewart '15, PA'17 (Delta Tau Delta) were married on Aug. 15, 2017, in Sunbury, Ohio. Haley, who majored in Intervention Specialist Education, and Brandon, who majored in Biochemistry and also graduated from Marietta's Physician Assistant Studies Graduate Program, live in Beverly, Ohio. Their reception was held at Irongate Equestrian Center. The Stewarts shared a photo of themselves with fellow Marietta College Pioneers: Dr. Carole Wylie Hancock '75, Lindsey Kudaroski '14, Ryan Turnewitsch '15, Mitch Pieronek '18, Justin McGinnis '15, Janelle Patterson '15, Blake Szkoda '16, Phil Shaw '14, Marci Estock '13, Allison Sells '15, Nick Brady '15, Jen DeSantis '15, Kaely Becker '15, Sydney Gregory '17, Karl Grant '15, Shannon Garrison '19, Taylor Hanigosky '16, Keenan Hamilton '15 and Jonah Mitchell '18.
Nathalia Ferreira '16 was named Major Account Sales District Manager for ADP in Columbus, Ohio.
Devin Walter '16 recently joined The Don CeSar as a banquets concierge in St. Petersburg Beach, Florida.
Jennifer Naab '17 was promoted to be a case worker with Washington County Children Services after serving as a supervisor at the visitation center. Naab interned with Children Services as a student at Marietta.
Lucy Welles '17 has joined the Sinclair Broadcast Group as an incoming content producer/editor for WSYX-TV, ABC 6 in Columbus, Ohio.
Alumni have fond memories of serving on Board of Trustees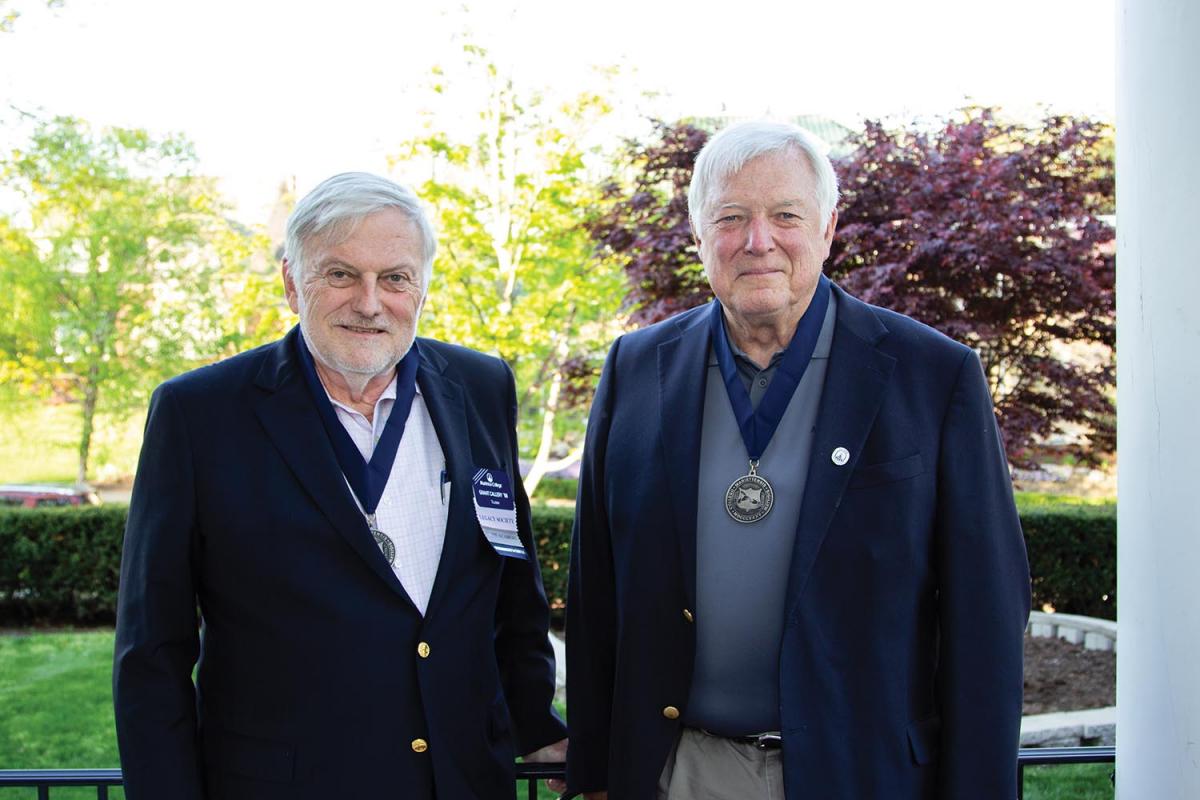 Grant Callery '68 didn't have to think long about his favorite memory of being a member of Marietta College's Board of Trustees for the past 15 years.
Digging through a satchel, Callery pulled out a copy of the first diploma he signed for Lindsey Marie Anderson, who graduated on Aug. 2, 2008, as a member of the Physician Assistant Program. Callery served as Chair of the Board from 2008-11.
"I can still remember as I was signing it, I said out loud, 'I can't believe I'm signing a diploma from my alma mater,' " he says.
Callery and Elliott Thrasher '62 have completed their time on the Board and are now both members of the Cotton Society, which is made up of past Board members. As a part of that society, they will receive regular communication to remain connected with the work of the Trustees. Their final meeting was on May 8.
Callery joined the Board soon after his daughter, Megan Callery Peluso '03, graduated. Callery retired in 2012 as the Executive Vice President and General Counsel at the Financial Industry Regulatory Authority (FINRA) in Washington, D.C.
"The best part for me has been that this was a working Board with a serious mission," says Callery, who is now a Trustee Emeritus. "Everybody was great to work with, and they took their responsibilities to Marietta College seriously, and we always had a good degree of humor."
Thrasher, who is now a Life Associate Trustee, completed a five-year term on the Board and says he enjoyed his experience.
"I'm going to miss coming back to Marietta three times a year," says Thrasher, who splits his time with his wife, Antra, in Lexington and Mattapoisett, Massachusetts. "It has been a great five years, and at 78 I decided it was time to observe from the sidelines."
Callery says he missed just two meetings in 15 years.
"I've put more than 50,000 miles on my cars and probably spent more than 100 nights in the Marietta Hampton Inn," he says. "It's all been worth it. This is probably the most rewarding thing I have done in my professional career."
---
In Memoriam
An error was made in the Winter 2018 edition of Marietta Magazine that incorrectly included alumna Margaret Doonan Pierce '71 in the obituary section. Thankfully, Margaret is alive and well! The editors of Marietta Magazine sincerely apologize for this mistake.
Dr. Margaret Ross (4/19/1927 — 4/2/2018)
Marietta College mourns the loss of a longtime faculty and staff member who impacted the lives of countless students during a nearly 25-year tenure.
Dr. Margaret Ross, Marietta's former Counseling Center Director and Professor of Counseling Services, died on April 2, 2018, in Marietta. She was 90.
She came to Marietta in 1967 as a counselor. In 1968, she began a program of small group counseling sessions for students and became the Director of the Counseling Center. Additionally, she served as a freshman orientation director, trainer for the Institute for Education and Training in Business, a professor in the McDonough Leadership Program, and as an ancillary staff member for Marietta Memorial Hospital's Mental Health Unit. She also wrote two books and numerous professional articles.
Though she retired in 1992 from her full-time duties at the College, she continued to teach in the McDonough Leadership Program for many years.
Dr. John R. Michel (7/10/1939 — 5/15/2018)
A leader in his field of applied mathematics and a dedicated professor to numerous budding mathematicians, Dr. John Michel, Professor Emeritus of Mathematics, left an indelible mark on the Marietta College community, as well as in the overall field of math education. Sadly, Dr. Michel passed away on May 5, 2018.
Prior to joining the faculty at Marietta College in 1970, Dr. Michel was a mathematics research fellow, teaching assistant and research assistant at the University of Denver, and then worked as a systems analyst and mathematician for the California Institute of Technology's Jet Propulsion Laboratory. Because of his active involvement in improving math education, Marietta was among the first institutions to participate in "Reformed Calculus" projects, which originated from Duke and Harvard universities. He also wrote grant requests to the National Science Foundation that resulted in the math department receiving computers and software in 1989 to offer calculus computer labs.
Known for his excellence in teaching, he was recognized twice with the Edward G. Harness Fellowship. He received the Marietta College Service Award in 2002. He retired in 2004, earning the title, Professor Emeritus of Mathematics.
The Michel family is establishing the John and Katharine Michel Fund for Mathematics at Marietta College. Contributions may be sent by mail to: Marietta College Office of Advancement, 215 Fifth St., Marietta, Ohio 45750; or designate the fund online at: https://marietta.edu/give.
1940s
Janet Landwehr Jergens '42 of Palm City, Florida (12/3/2017).
John A. Spargo '42 of Hyannis, Massachusetts (1/18/2018).
Edward D. Jergens '43 (Delta Upsilon) of Palm City Florida (10/26/2017).
Ester Gravenkemper Stowe '44 (Alpha Xi Delta) of Marietta, Ohio (3/11/2018).
Frances J. Sugden Corlies '48 (Alpha Xi Delta) of Belle Mead, New Jersey (11/2017).
Cora M. Huntsman King '49 of Canton, Ohio (2/19/2018). Survivors include a son, Kevin R. King '80.
Edward L. Pitner '49 of Marietta, Ohio (3/10/2018).
1950s
Charles J. Hoey '50 (Lambda Chi Alpha) of Palm Coast, Florida (2/12/2018).
Henry F. Jacobs '50 of Sarasota, Florida (8/13/2017).
Orma M. Wilson Johnson '50 of Rocky River, Ohio (3/5/2018).
Donald M. Shimer '50 (Alpha Sigma Phi) of Canyon Lake, California (1/23/2018).
Robert E. Arnold '51 (Phi Beta Kappa) of West Lafayette, Ohio (2/22/2018). Survivors include a son, Robert E. Arnold Jr. '78.
Jack R. Conaway '51 of Westport, Connecticut (2/13/2018).
William J. Reardon '51 (Lambda Chi Alpha) of Waynesville, North Carolina (3/8/2018).
Rodger E. Mendenhall '52 (Alpha Tau Omega) of Marietta, Ohio (3/24/2018).
Marilyn J. Christy Schafer '52 (Alpha Xi Delta) of Marietta, Ohio (3/13/2018).
Frances Hiteshew Jensen '53 (Chi Omega) of South Bend, Indiana (4/7/2018). Survivors include sons, William T. Miller '78 and Robert B. Miller '80, daughter, Anne Miller Evans '82, and daughter-in-law, Emee Wineman Miller '81.
Donald E. Eros '54 of Euclid, Ohio (2/9/2018). Survivors include his wife, Virginia Welling Eros '55.
Theodore M. Belcheff '56 of Milltown, New Jersey (2/16/2018).
Janice Craig Reif '56 (Chi Omega) of West Henrietta, New York (3/11/2018).
June L. Immel Tebay '56 (Alpha Xi Delta) of Punta Gorda, Florida (3/4/2018).
Judith S. Tilton '57 (Sigma Kappa) of Pompton Plains, New Jersey (2/22/2018).
Joseph A. Renert '58 of Boca Raton, Florida (12/2/2017).
Raymond E. Leasure '59 of Fleming, Ohio (3/19/2018).
1960s
Budd L. Sprague '60 (Phi Beta Kappa) of Canton, Ohio (3/18/2018).
Patrick H. Bowen '61 (Phi Beta Kappa & Alpha Sigma Phi) of Bridgeport, Connecticut (1/30/2018).
Arthur F. Cabral '61 (Alpha Tau Omega) of Roswell, Georgia (1/23/2018). Survivors include his wife, Maureen Siekmann Cabral '63.
Kenneth C. Margrey '61 (Alpha Sigma Phi) of Tonawanda, New York (3/16/2018).
Sally A. Lewis Henson '62 (Alpha Xi Delta) of South Charleston, West Virginia (3/28/2018).
Frank T. McMaster '62 of Sewickley, Pennsylvania (2/4/2018). Survivors include a niece, Julie Jeffries '93.
Denison F. McRell '64 (Alpha Tau Omega) of Webster, New York (4/11/2018).
Raymond H. Poet '66 of Portland, Connecticut (1/27/2018). Survivors include his wife, Janet Burkel Poet '67.
Rexford M. Ennis '68 (Alpha Tau Omega) of Rogersville, Tennessee (3/6/2018).
1970s
Cassandra S. Neill Handley '71 of Columbus, Ohio (1/26/2018).
John L. Morris '71 of Kirtland, Ohio (2/15/2018).
Stephen K. Radis '72 (Tau Kappa Epsilon) of Easton, Maryland (2/16/2018). Survivors include his wife, Mara Gluth Radis '72.
Martin C. Sagendorf '72 (Lambda Chi Alpha) of Bridgewater, Connecticut (2/6/2018). Survivors include his wife, Mary Dorey Sagendorf '71.
Babette H. Bain Bole '79 (Sigma Kappa) of Marietta, Ohio (3/24/2018). Survivors include her spouse, Brad Bole '78.
2000s
Jeffrey C. Houston '06 (Delta Tau Delta) of North Andover, Massachusetts (2/22/2018). Survivors include an aunt, Pat Griffin Curtin '69.
2010s
Andrew P. Good '10 of Columbus, Ohio (2/28/2018)
A Lasting Tribute
The following list recognizes donors and their honorees in whose honor or memory they have pledged gifts to Marietta College between January 1, 2017, and December 31, 2017.
In memory of Charlotte O. Manning Abercrombie '37
Lucia Harvilchuck Estate
In memory of Foy and Dorothy Allen
Cynthia D. Allen '67
In memory of Nancy Pateman Anderson '67
Barbara Kopp Del Duca '67
In honor of R. Lester Anderson '55
John G. Teichmoeller '69 and Kathy Farnsworth
In memory of Anne Crawford Andrews '58
Anthonij and Donna Jurgens
In memory of Paul T. Beach '65
Anonymous Donor
Charles and Nancy Furcht Bulger '66
Ronald J. and Beatrice Littell Kota '66
J. Roger '66 and LaRue Scala Porter '66
Kenneth J. '66 and Martha Aulson Wilkinson '66
Gordon and Lea Wright-Osborne '66
In memory of Dr. Theodore Bennett
James A. Murtha '60
In memory of Richard L. Bergen '37
Jeffrey and Judith Bergen
In memory of Roma Hopp Bergen '39
Jeffrey and Judith Bergen
In honor of Prof. Steven D. Blume
Daniel J. and Renee Bailey Gallagher '84
In memory of John P. Bohanes '51
Micheline Beardmore Westfall '73
In memory of William F. Brosnan '86
JoAnn Brosnan '85
In memory of Sylvia Brownstein
Barry J. '06 and Lindalee Brownstein
In memory of Ronald F. Carlson '72
William Jr. '72 and Claire A. Annechini
Amanda Carlson
In memory of Zane M. Carter '13
Ariel M. Ross '13
In memory of Dr. Wen-Yu Cheng
Xuege Wang
In memory of Dr. Sandra Chisar
Southwest General Medical Staff
In memory of M. Joan Russell Clutter '63
Charles C. Savery '61
In memory of Paul S. Cohen '56
Sheila S. Cohen
In memory of Kathyrn Conrad
David B. Conrad '65
In memory of Michael J. Conte '06
Jeff and Tammie Nathaniel
Ryan P. Szafraniec '06 and Loren N. Genson '06
In honor of Timothy O. Cooper '73
Andrew D. '95 and Katherine Ferguson
Elsa Ekenstierna Thompson '56
In memory of Joan Ohlheiser Craney '63
Richard C. and Sally Heckert Uhde '63
In honor of Prof. Richard E. Crowther
Elizabeth A. Ramsey '07
In memory of Michele A. Darrell '80
Evelyn Boyden Darrell Estate
In memory of Charles G. Dawes 1884
Jeffrey T. Vawter '75
In memory of Dr. Jacqueline DeLaat
Lindsay R. Shuba Donnelly '05
In memory of John A. Douglas '62
Nancy Stevens Douglas '62
In memory of Nancy L. Drake '67
William S. '66 and Nancy Stilphen Deans '66
Kathleen A. Lincoln
In memory of Anthony L. Drapelick '57
Anthony T. Drapelick
In memory of Elizabeth Keitz Drapelick '56
Anthony T. Drapelick
In memory of Geri Ebenschweller '93
Barbara J. Freeland '95 and Joel Hausser
In memory of Betty Erb
Suzanne Knicely Schaly '62
In memory of Laura Scott Etter '88
Laura Belisle
Timothy O. '73 and Susan L. Cooper
Doug and Ann Frigge
In memory of Frank M. Fenton '36
Eric E. and Lynn F. Erb
In honor of C. David Ferguson '63
Andrew D. '95 and Katherine Ferguson
In honor of Jonas A. Foit '04
Sarah E. Lane '04
In memory of D. Arthur Fordham Jr. '67
Jonathan D. '70 and Denise Wendell
In memory of Prof. William H. Gerhold
Marietta Artistic Ventures LLC
In memory of Nancy Jensen Gilroy '63
Ronald L. and Michelene Hutter Stewart '63
In memory of Blaine G. Greenwell '69
Mary Greenwell Zell '69
In memory of Dr. Herschel Grose
Charles S. Taylor '70 and Kim Iconis
In memory of Timothy J. Grubert '90
Donald H. Angus Jr. '92
James P. Jr. '90 and Michelle J. Cipollone
Robert C. and Michelle Moist Derby '90
Michael A. '95 and Karissa Gleason
Elizabeth A. Haddock '89
Lee C. Kulinna '91
Joseph G. '89 and Heather Maguire
James T. Mannato '90
Stephanie B. Mitchell
David and Megan Scully Orlandi '92
Mark H. '89 and Roxanna M. Patterson
Michael Piotrowski '92
Jeffrey J. '92 and Veronica Powers
Mark B. '87 and Jane Richter
Kevin R. '92 and Elena L. Sexton
Jonathan S. '90 and Kelly Giles Stuart '90
John P. '89 and Karen M. Suter
Shawn M. '89 and Julie Talbott
In memory of Van L. Hall '50
Carolyn R. Hall
In memory of Dr. J. Michael Harding
Timothy J. '00 and Stacy Binegar
Brenda F. Jones
Lon S. and Marke M. Vickers
In memory of Dr. William C. Hartel
Arthur J. and Mary Ann Acton
L. Gabriel Bach '69
Peter R. '68 and Elizabeth Haning Sorensen '70
In honor of Jacqueline R. Hartle '11
Michael and Ann Hartle
In memory of Melvin R. Hathaway '58
Dorothea S. Hathaway
In memory of Charles Herring
Wesley '72 and Joanne Blauss
In honor of Dr. Robert S. Hill
Sharon A. Moynahan '69 and Gerald T. Moore
In memory of Dr. Robert S. Hill
Margaret Barker '81 and Clark Varnell
Thomas L. '81 and Melanie E. Guillozet
In memory of Dr. Peter E. Hogan
Andrew J. '03 and Kathryn Howey Meyer '03
In memory of Dr. James E. Hoy
Jeffrey and Judith Bergen
In memory of Henrietta Huberman
Alfred M. Huberman '50 and Corine B. Lipset
In memory of Anya Crum Huie '97
Jocelyn Crum Brooks '95 and Patrick Brooks
In memory of Dr. William Bay Irvine 1917
Elsa Ekenstierna Thompson '56
In memory of Glenn C. Jackson '35
G. Robert Jackson '65
In honor of Natalie M. Jackson '08
Elicia O. Banks-Gabriel '08
In memory of Elizabeth Torreson Jones '59
C. Sherfy Jones
In memory of Dr. Robert L. Jones
Constance Jones Mathers '67
In honor of Karen Clark Kenaley '74
Douglas Kenaley
In honor of S. Roger Kirkpatrick '57
Paul J. Cynkar '73
In memory of Elizabeth Klugh
Frank S. Klugh '45
In memory of Richard M. Krause '47
Evan and Tonia Bohnen
In memory of John A. Linton '53
Eleanor N. Linton
In memory of Jane Reigelman Lothes '65
William L. Lothes '65
In memory of J. Gregory MacKenzie
Margo Yonker MacKenzie '67
In memory of William F. Maher Jr. '73
John T. Jr. and Diane Maher Burgess '74
In memory of James O. Mathers '67
Constance Jones Mathers '67
In memory of Frederick Maurer 1920
Benjamin E. '00 and Pamela Baughman
In memory of Mary Jo Gabardine McCullough '71
Ronald A. and Kathleen Ruddy Henrichs '71
In memory of Prof. John D. McGrew
Thomas R. and Leah Gruczkowski Holland '93
In memory of William B. McVicar
William and Roxanne Marshall
Patricia A. Neader '72
Robert and M. Louise Proctor
Suzanne Knicely Schaly '62
Clive G. '61 and Barbara Jo Wallis
In memory of Carl B. Mercer '50
Emma J. Mercer
In memory of Martin S. Mihalov '51
Luanne Mansfield
Thomas and Margaret Marafioti
In memory of Alex R. Miller '07
Joe W. and Patricia C. McDaniel
In memory of Allen L. Miller '71
Kevin Abramski
Stephen and Dee Arnold
Douglas M. and Jean A. Bergen
Jeffrey and Judith Bergen
Rebecca Bergen
Daniel C. and Evelyn Schwarz Bryant '84
Arthur L. '58 and G. Elizabeth Buell
Lee H. Child
John E. '71 and Deborah Rudolph Diaddigo '71
Richard Dougherty
Electronic Design for Industry, Inc.
Steven J. Feldmaier
Scott and Denise McDaniel Finney '83
Betty J. Fleming
Fleming Watson Financial Advisors, LLC
Douglas M. '74 and Sandra A. Griebel
Robert C. Jr. '71 and Joan Tucker Hauser '72
Thane C. '71 and Wilma K. Hecox
Stuart A. '72 and Beth W. Hile
Joan Hushion
Charles I. '50 and Marian E. Kurner
Sandy Lee
James E. Luthy '63
Brent and Libby Mayo
Randi McDermott
Duncan D. McGrew
Miller United Methodist Church
Daniel C. '74 and Cheryl Marr Pottmeyer '73
Michael D. '74 and Cynthia Huck Pyles '73
David W. '71 and Robbie D. Rader
Marilyn Christy Schafer '52
Shonnard Family LLC
Neal E. Watson
Jeffrey D. '77 and Renanne Cayton Welch '78
Shelly L. Windeler-Epley
Dale I. '72 and Susan D. Winters
In memory of Thomas F. Miller '68
Jonathan D. '70 and Denise Wendell
In memory of Barbara Heckler Morbitzer '60
Edward A. Morbitzer Jr.
In memory of Allison Morgan
Joe and Kelly Holbrook
In memory of Norma Jean Fischer Morrison '63
Dean E. Morrison '62
In memory of Dr. Eugene C. Murdock
Wendy L. Bartlett '74
In memory of James E. Nay '66
Andrea J. Nay '99
In memory of Harley G. Noland '40
David and Ethel Jackson
Cara Noland
Miriam C. Noland
Peter B. Cannell & Co., Inc
In memory of Joy Giebell Noland '72
Ryan Jones
Seth L. Noland '05
C. Steven and Melissa Powell
Dave and Jill Rodeberg
In honor of Brandee Norris
Reginald E. Sims '75
In memory of Mark Norris
Richard E. '77 and Carole Norris
In honor of Dr. James H. O'Donnell III
Robert J. '74 and Lynne Downey Goldsmith '73
Outer Banks Lighthouse Society
Mary Beth Rhoads Sommers '75
Lauren K. Thompson '07
In honor of Dr. Mabry Miller O'Donnell
Gerry L. and Linda Lauer Lockhart '93
Outer Banks Lighthouse Society
Mary Beth Rhoads Sommers '75
In honor of Syreeta T. Osborne '16
Edward Osborne
In honor of Roger L. Patterson '62
Alpha Tau Omega Fraternity
Richard B. Harris '68
Dante M. '65 and Linda Chrysler Laudadio '65
In memory of Jane McCoy Peterson
John B. and Jane T. McCoy
In Memory of Anthony J. Popp
Gregory A. and Jacqueline Brogan McDermott '76
In honor of Chett Pritchett
Reginald E. Sims '75
In honor of Dr. Janie Rees-Miller
James S. Kendrioski '01
In memory of Leland Reeves '80
Jewel S. '81 and Donise Woodard
In memory of Joan S. Reis
Mark W. '74 and Maureen A. Reis
In memory of Charles V. Renner '36
Carolyn R. Hall
In memory of Judith McEvoy Repke '63
Arthur E. Repke '62
In memory of Paul F. Rosenberger Jr. '79
Robert and Vicki Banz Mueller '81
In memory of Joseph W. Rutter '48
Betty W. Rutter
In honor of Dr. William N. Ruud
Elsa Ekenstierna Thompson '56
In honor of Emily A. Schemrich '17
Dale and Pamela Schemrich
In memory of Mort and Joan Schiff
S. Bertram and Deborah Schiff Robinson '75
In memory of Donald Schilling
Eric K. '08 and Anne Zumbrunn Taylor '08
In memory of Dr. Stephen W. Schwartz
Arthur J. and Mary Ann Acton
Beverly M. Schwartz
In honor of Dr. Jean A. Scott
Anna Bowser Bailey '87
Paul F. and Barbara Perry Fitzgerald '73
Marshall and Marcia J. Kimball '87
Ross W. '66 and Katharine Michelson Lenhart '68
C. Brent '68 and Charlene K. McCurdy
Robert M. McManus
Patricia Loreno Willis '70
In memory of Roger D. Sellers II '85
Charlotte Y. Sellers
In memory of Raymond E. Shaffer '50
Eleanor U. Shaffer
In memory of Prof. William M. Sheppard
Russell E. Bleemer '81 and Nancy A. Rine
Daniel J. and Renee Bailey Gallagher '84
In honor of Christine Siders
Danny R. Siders '74
In honor of Laura Baudo Sillerman '68
Anonymous Donor
In honor of Lori A. Klinger Smith '07
Elicia O. Banks-Gabriel '08
In memory of Charles L. Spindler '83
Micheline Beardmore Westfall '73
In memory of John M. Stack '08
Marco S. '10 and Logan Wern Aguiniga '10
In honor of Judythe A. Stephan '63
Sally P. Probasco '63 and C.T. Wells
In memory of James L. Stephens '50
Lillie Nowakowski Shadle '70
In memory of Larry J. Stoltzfus '86
Scott and Ruth Bergeron
Robert W. and Carol A. Chase
Digiulio's Brothers Italian Cafe LLC
Andrew D. '95 and Katherine Ferguson
Dana Hollie
Marsha E. Hupp '11
Martin T. Hupp '86
Carol E. Jameson
James D. Michener '85
Camille Dumonthier O'Connor '86
Anthony Smith
David A. Spring
In memory of Dr. Dwayne D. Stone
Reed W. '68 and Barbara Brewster Irwin '70
In memory of Mary Storey
Richard Storey
In memory of John B. Story '49
Lynn H. Unger '99
In memory of Joseph G. Tamino '69
James R. '69 and Janice W. Howell
Jonathan D. '70 and Denise Wendell
In memory of Ruth V. Thorniley Hawkins
James H. III and Mabry M. O'Donnell
In memory of Matthew B. Tietjen '53
Mary Just Tietjen '54
In memory of Paul G. Tirlia '75
Timothy B. '81 and Kimberly M. Tirlia
In memory of Mark R. Ulrey '69
Max W. Jr. '69 and Cheryl Hillman
In honor of David S. Van Voorhees '11
Robert F. and Ruth E. Van Voorhees
In memory of Esther Walp
Thomas Lenon and Mary Walp Stripling '65
In memory of Prof. Russell Lee Walp
Stephen E. Armitage Jr. '71 and Debra Kalmakav
David N. '70 and Louise R. Bosley
Thomas Lenon and Mary Walp Stripling '65
In memory of Carole Shaw White '60
William R. White '59
In memory of Joel T. Wunnenberg '20
Andrew D. '95 and Katherine Ferguson
James A. III '96 and Tara Meagle
Shauntiel A. M. Qualls '17
Donald A. Wunnenberg
In honor of Phillip L. York '10
Lorenzo and Phyllis York
In memory of David F. Young '48
Lee '68 and Elaine Y. Alexander
Robert D. Hunter '66 and Mary L. Blackburn
In memory of Heather Zoller-Gritz '91
James R. '70 and Lynne A. Zoller